Does insurance cover catalytic converter theft? — explained
Determine if insurance policies provide coverage for catalytic converter theft.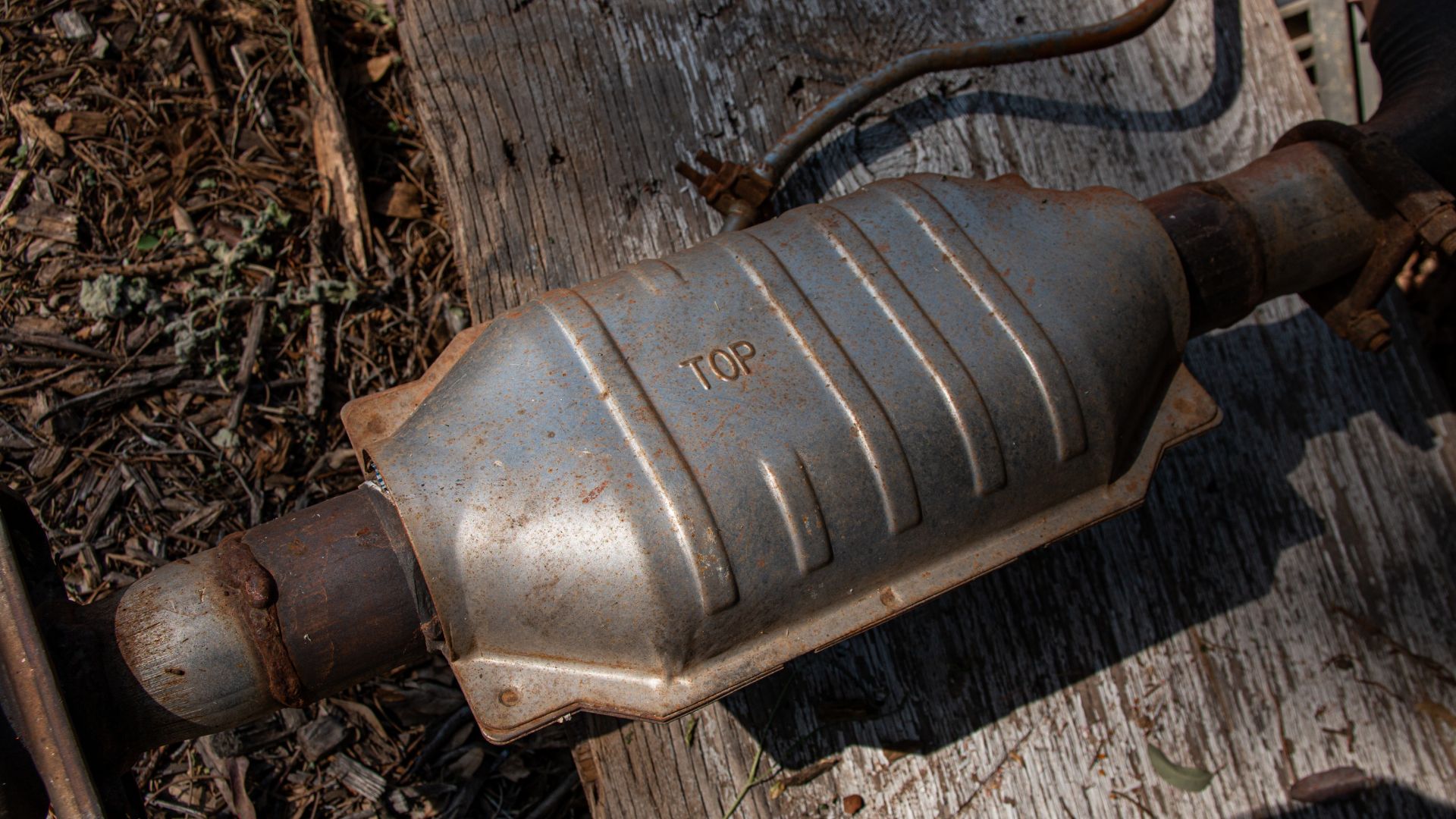 Over the past years, you have undoubtedly seen the term "catalytic converter" in the news. That's unfortunate because catalytic converter thefts are happening at an alarming rate.
According to national vehicle insurance companies, the number of catalytic converter thefts has increased recently, particularly in Texas and much of the rest of the nation.
These highly targeted devices are necessary exhaust equipment without which a car cannot function.
The issue for many drivers is that car insurance policies cover this theft, but only if the appropriate level of coverage is carried, leaving vehicle owners with a significant repair bill.
Your comprehensive insurance covers the theft of a catalytic converter. Although you should check the specifics of your policy to confirm what is and is not covered, drivers who have their catalytic converter stolen can file a comprehensive claim, which will likely cover.
What is a catalytic converter?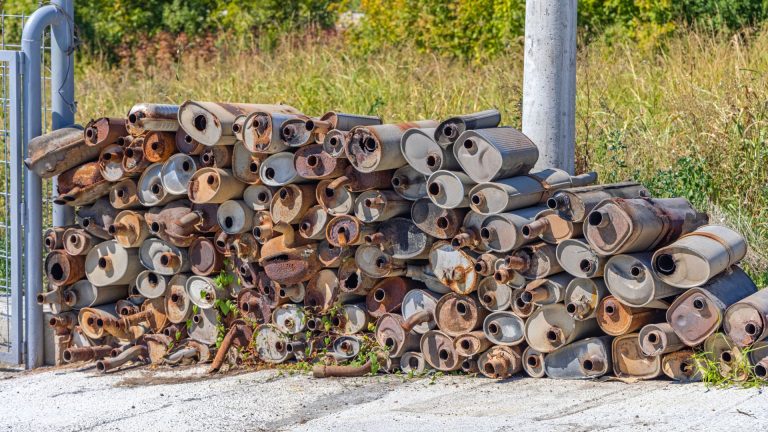 A catalytic converter is, first and foremost, a crucial component of a car's exhaust system. They lessen the quantity and severity of the pollutants that exit your car's tailpipe each time you take a trip. While catalytic converter designs vary slightly between automakers, they are often oblong or cylindrical and look similar to mufflers. The catalytic converter is situated in your car somewhere between the engine and the muffler, usually a little bit closer to the engine.
What are catalytic converters made of?
It is made of a ceramic honeycomb covered in metals, usually platinum, rhodium, and palladium, which enables hazardous chemicals in the exhaust to recombine and change into safer gasses.
Platinum
Platinum is a precious metal resistant to corrosion and tarnishing, malleable and soft, unaffected by ordinary acids, and does not oxidize. Additionally, it is utilized in magnets and electrical contacts.
Rhodium
Rhodium is the rarest and most expensive precious metal in the world, while not being the most well-known. It is also highly reflective and resistant to corrosion. Rhodium is mainly utilized in catalytic converters, jewelry coatings to prevent tarnish and scratches, and alloys for glass strengthening.
Palladium
Palladium is a shiny, silvery-white metal mostly mined in South Africa and Russia. The price of palladium has increased above the price of gold since early 2016, even though it is perhaps less well-known than other precious metals and typically mined only as a secondary commodity. Although palladium is used in jewelry, dental work, and electronics, around 85% of the metal is mined to be utilized in catalytic converters.
Why do people steal catalytic converters?
According to most auto insurance companies, catalytic converters have historically been a target, partly due to their construction and high replacement cost.
Three precious metals, rhodium, platinum, and palladium, taken from African mineral mines, are used in their construction; today, these metals have a market value of more than $1,000 per ounce.
These metals are highly costly and may be simpler to steal due to their exposed location on a vehicle's underside. A catalytic converter can be taken in minutes, making it possible to steal several of them quickly. Due to these factors, catalytic converters are a common target for thieves.
Others steal them to sell them outright to car owners in need of repairs because demand has increased due to production problems since the COVID-19 pandemic lockdowns, driving up prices.
According to the New York Times, the price of palladium rose to a record high of $2000 to $5000 per ounce. Rhodium's price has soared (by more than 3,000 percent), reaching $21,900 for an ounce. These two precious metals cost more than gold.
The black market is seeing its fair share of stolen catalytic converters due to the skyrocketing metal prices since even brand-new components are getting more challenging to obtain due to production and supply chain issues during the past several years.
The device below the car is sawed off during thefts, and the piece is sold for a pretty penny. Sadly, the victims of these thefts pay the price for it.
How do you know your catalytic converter has been stolen?
There are clear signals to watch out for whether your car has been targeted. A stolen catalytic converter will cause the muffler to disconnect, which might make the vehicle start much louder than usual. Along with lacking acceleration, the car may seem less responsive than usual. One of the most obvious signs that your catalytic converter is missing is when your check engine light comes on.
Additionally, as the vehicle's dirty exhaust is emitted, you might also perceive an awful odor. Searching underneath the car for an apparent hole in the undercarriage close to the muffler will help you identify the stolen catalytic converter.
What do I do if my catalytic converter is stolen?
Calling the police should be your first move because catalytic converter theft is a crime.
Remember to obtain a copy of the police report for insurance claims.
It can be risky to drive a car without a catalytic converter now, so prepare to obtain a tow if your catalytic converter is stolen.
Also, when your catalytic converter is stolen, your next move should be to call your motor insurance company. They can aid in decisions like towing, rentals, and claims.
How can I protect my catalytic converter from being stolen?
With a catalytic converter lock, the risk of stealing your catalytic converter is reduced. Your catalytic converter will be hard to steal when you use bolt-on installation and security measures like wire ropes and anti-theft devices,
Park such that the exhaust pipe is close to the wall, which makes it more difficult for thieves to steal the catalytic converter.
If you have several cars, park the ones with the lowest ground clearance outside the ones with the higher ground clearance (like SUVs).
To make it simpler to trace, think about getting your converter engraved with the VIN. Activate the vibration response on your car alarm if you have one.
Furthermore, place your car in a well-lit space. Install surveillance equipment around your house to monitor what happens when you're away or when a vehicle is parked there.
Which cars are most likely to have catalytic converters stolen?
Any gas-powered car built after 1975 is susceptible to catalytic converter theft, but older cars are more frequently targeted since their converters contain more precious metals. Older cars may have catalytic converters with more metals than modern cars because the technology wasn't as advanced in those vehicles.
However, because the converters haven't experienced as much wear and tear, newer cars may have better-quality metals. Because hybrid vehicles' catalytic converters are used considerably less frequently than conventional vehicles, which makes the metal easier to recover, hybrid vehicles can also be a favored target for thieves.
Additionally, the body type and structure of the vehicle are more significant than its age and condition. Any car with a high ground clearance, such as an SUV, is most likely to have its catalytic converter stolen because it's simpler to reach the converter from underneath the car.
Another factor to consider is how the converter is mounted. While some automakers weld the converter in place, others affix it using bolts. Owners who are concerned should check how their converter is fastened because bolt-on converters are simpler to steal.
How much does it cost to replace a catalytic converter?
Despite being a small element, the replacement cost can be very high. The cost varies according to the vehicle's manufacturer and model, and around $1,000 is the standard cost. Labor expenses may increase the price, and extra harm to the surrounding area may result in significantly higher costs.
For older models of cars, it's common for a stolen catalytic converter to result in a total loss, even if the rest of the vehicle is in good condition. When this occurs, the owner has three options:
Accepting the complete loss compensation and purchasing a replacement
Keeping the car on a salvage policy and having it repaired
Not having the vehicle repaired
According to the United States Environmental Protection Agency, driving without a catalytic converter may violate emission regulations. If there are no emissions regulations where you reside, you should put off repairs, but keep in mind that the exhaust will be much more harmful than regular exhaust.
Does insurance cover a stolen catalytic converter?
The car's comprehensive insurance will cover the theft of the catalytic converter because it is a permanently installed component of the vehicle. The total deductible will be in effect, and the insurance provider will examine the car to determine the entire extent of the damage before making a settlement offer.
Theft is not covered if a car doesn't have comprehensive insurance. As a result, vandalism and theft of any kind are not covered for vehicles with liability-only policies. Unless your car is ancient and not worth fixing, comprehensive insurance is typically relatively inexpensive to add to a policy, so you should do so.
Our take
Considering how drastically catalytic converter theft has risen, consider consulting your insurance agent if you're uncertain about the coverage included in your policy. They will be able to clarify your scope and inform you of the extent of your insurance coverage. You can use this information to determine whether it would be beneficial to increase security against theft, vandalism, or other issues.
What happens to your car if your catalytic converter is stolen?
A car without a working catalytic converter would sputter when you change speeds, drive poorly, and make a loud noise when accelerating. A vehicle without a functioning catalytic converter also doesn't effectively filter exhaust; therefore, it won't pass inspection.
Can I drive without a catalytic converter?
Yes, you can drive your car without a catalytic converter, but in most states, it is against the law, and your vehicle won't pass inspection without one. Although your car will still run if your catalytic converter is stolen or fails to function, you'll need to make getting a replacement a high priority if you want to stay out of trouble with the law.
Do electric cars have catalytic converters?
No, electric automobiles lack an emission or exhaust system.