Dodge Charger years to avoid — most common problems
Learn about the Dodge Charger models you should steer clear of.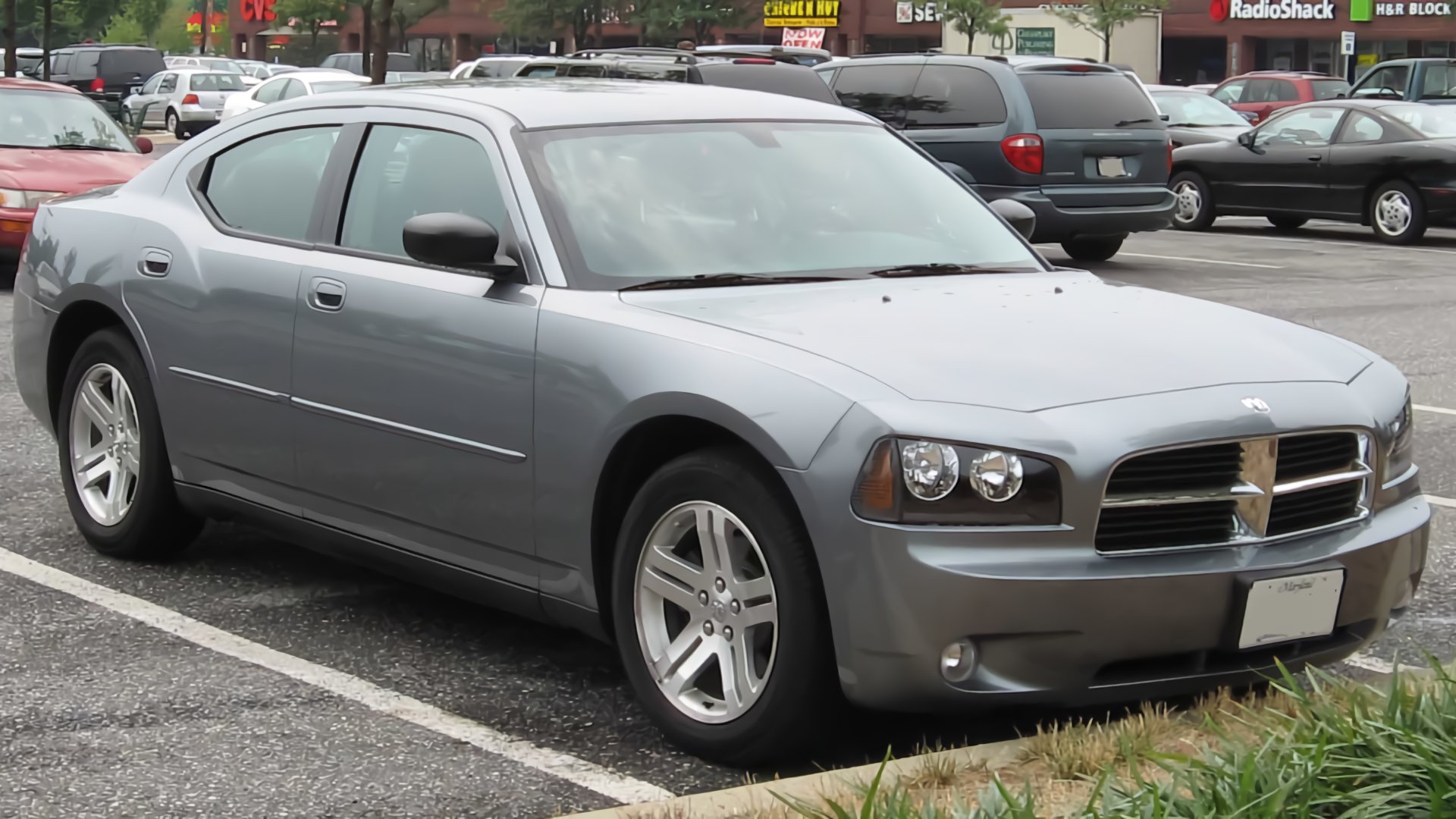 If you are into the US muscle car scene even a tiny bit, chances are that you've heard of Dodge Charger before. It's a car that's been around pretty much since the 1960s, and while it changed body styles a few times, it remains one of the favorite US rides and nameplates with the longest production record by the renowned brand.
Apart from the muscle car design and the latest HEMI V8 engine that wastes less energy and produces more power, there are a couple of other things that make this model special. However, there are also some Dodge Charger years to avoid, and our team will give you a brief of those through this guide.
Most common Dodge Charger problems
Even if you buy the newest Charger, you still get that signature muscle-car body style and a whole lot of performance, especially in the SRT trim. Even so, there are a couple of problems that are common through various Dodge Charger generations, and that may not be such a bad thing for you as a buyer.
After all, knowing all these issues can only help you form an opinion and finally decide on which Charger to buy (and more likely which one you should avoid at all costs). With that in mind, the first problem that pops up within driver communities is the check engine light that frequently shows up on the board.
It doesn't necessarily mean that there's something wrong with the engine – it's a common symptom of a failed thermostat in a car. At least it doesn't mean significant engine damage like on some models from the same vehicle category, and Charger engines are pretty much reliable regardless of the option you choose.
Some suspension-related issues may require you to do a few adjustments, as well as the problem with an automatic gearbox. Finally, there have been numerous reports of faults caused by bad wiring and that's another thing to keep in mind when buying one of these cars.
The infamous "check engine" light problem
We hear this one a lot and frankly, it's not as disturbing as it may seem at first. Of course, you should still check the engine's temperature and find the nearest safe place to stop your vehicle to inspect the situation and see if there's any smoke from under the hood.
Usually, this warning light on a Charger isn't caused by an engine fault, but rather due to a faulty thermostat. At this point, you may be wondering – what does a thermostat do in a car? We don't blame you, so here's a quick explanation – the thermostat regulates the flow of coolant in and out of the engine.
By doing this, it can keep the coolant within the engine or let it flow back into the radiator once the engine reaches operating temperature. So, it's the problem with engine cooling that you should be worried about, and this also leads to problems such as overheating, so it's essential not to let this one fly by without checking.
Turning noises and suspension issues
It's unpleasant to hear any sort of unusual noises within the car's cabin, especially when it comes to vital car systems. The suspension is certainly one of these and based on numerous driver statements, cracking, and similar noises when turning are common for various Charger models.
If the car makes a noise when turning, it can be a sign of loose bolts or worn-off suspension parts which are pretty common for this model. Because of this, it's best if you can take it to a test drive before the purchase or at least have a trusted mechanic inspect the suspension components along with the steering rack.
Problems with the automatic transmission
One unexpected issue that may occur even with the seventh-gen Chargers is the transmission control module (TCM) fault. Because of the software error, some drivers have experienced rough gear shifts. To make things worse, the software error also affected the cruise control system and prevented drivers from disengaging it.
Since this can be a dangerous problem, Dodge issued an official recall in 2018 and notified drivers that drove their vehicles back to Dodge dealerships to get a software update. So, that's one more reason to check the car before purchase and to see if the particular unit you are considering has been through the recall. We also recommend checking the previous Charger generations for any known transmission faults before you buy the car, just to be safe and avoid having to deal with expensive repairs.
Problems with the wiring
Short circuits are sadly not a rare occurrence for Dodge Charger drivers, so you should be ready for some electrical issues and problems with connections. Of course, these can easily be sorted out, but are still a huge drag to live through with your recently purchased Charger.
To tackle this issue, we suggest you visit a trustworthy car electrician to take a look at the car's electrical system. Bad wiring and circuits can cause all sorts of issues including a faulty cruise control feature, failed A/C units, or even problems with a seized alternator.
Which Dodge Charger years to avoid?
Dodge started the production of the Charger back in 1966, and so far, we had seven model years with the most recent one having a facelift in 2015, which is why it's often confused for the eighth generation. Still, seven generations to choose from may seem overwhelming, so we'll consider the more recent generations when giving you an overview of years to avoid.
It's also worth pointing out that the Charger was on hiatus from 1987 when the fifth generation ended production, to 2006 when the sixth-gen model was introduced. So, we'll start with the sixth-gen since the previous models can already be considered classics and their reliability depends on the condition of each particular unit.
Sixth-generation Dodge Charger (2006-2008 model years)
As mentioned, the sixth generation of the Charger started production in 2006 and it swiftly got into some problems. The 2006 model year is by far the worst one yet based on driver complaints, and it's no wonder since driver reports indicated problems with the brake fluid leaks and the automatic transmission.
On top of that, we've seen a fair share of complaints regarding the axle hubs and electrical issues that concerned faulty ignition nods. Model years 2007 and 2008 were no better, while things took a quick turn when it comes to the 2009 and 2010 model years.
These are by far the safest options for the sixth-gen Charger since there were a lot of issues and recalls in this period.
Seventh-generation Dodge Charger (2011-2012 and 2014 model years)
Besides the significant improvements in the interior and the exterior, the seventh-gen Charger also got a few updates that resulted in increased reliability. Still, drivers once again had to wait a few initial production years since the 2011, 2012, and 2014 models all suffer from the same problems.
Most notably, you'll see reports of the bothersome check engine light, and it wasn't just some situation where you could apply a trick to turn off the check engine light. Drivers that didn't respond to the warning by inspecting their thermostats ended up with an overheated engine and a lack of proper engine cooling.
In a long run, this often led to completely seized engines, and this even affected the HEMI V8 Charger along with the 3.6-liter V6 one. Other problems in this generation of the Charger included airbag faults and transmission control module failures that caused rough shifting. Overall, things got much better with the 2015 facelift and the following model years.
Best Dodge Charger years
If you think that you won't be able to get your desired Charger based on these problems, that isn't the case. Thankfully, some Dodge Charger model years were pretty solid in terms of reliability and these are the genuine muscle cars you can depend on.
Here's a list of the best Dodge Charger years to get:
2009 Dodge Charger
2010 Dodge Charger
2013 Dodge Charger
2016 Dodge Charger
2017 Dodge Charger
2018 Dodge Charger
2019 Dodge Charger
2020 Dodge Charger
2021 Dodge Charger
If you are considering buying a classic Charger, things mostly depend on the state and condition of the car and the way that previous owners treated it. While some model years like the 1969 and 1974 Charger are favored by automotive enthusiasts, these are not necessarily the best model years.
Luckily, you won't have to do much guessing if you decide to go with a more recent sixth-gen or seventh-gen Charger because of all the data available. Based on this, we can conclude that the 2010 and 2017 Chargers are among the best options for drivers.
Is the Dodge Charger worth buying?
Yes, Dodge Charger is a car that's worth buying since it provides a great price-to-quality ratio for the used models. Even with the used Hellcat Redeye model with 808 horsepower, you still get an affordable option when compared to European performance models in the same category.
Is it the best performance-oriented daily driver you can find on the used market? Maybe it is, but one thing is for sure with the Charger – you'll never get bored of the classic design and the muscle-car line of the car that seems even more compelling with a roar of a HEMI V8 from the exhaust.
What year is the most reliable charger?
The 2017 Charger is the most reliable model year out there, along with the 2009 and 2010 model years from the previous generation.
What were the worst years for Dodge Charger?
The worst years for Dodge Charger include the 2006, 2007, and 2011 model years.
Which version of the Dodge Charger is best?
The SRT Hellcat Redeye version of the Charger is the best one if you are looking for pure performance, while the SXT version with a 3.6-liter Pentastar V6 is a more economical one with lower fuel consumption.