Car makes noise when turning — causes and fixes
Investigate the typical reasons why your car makes noise when turning and how to rectify it.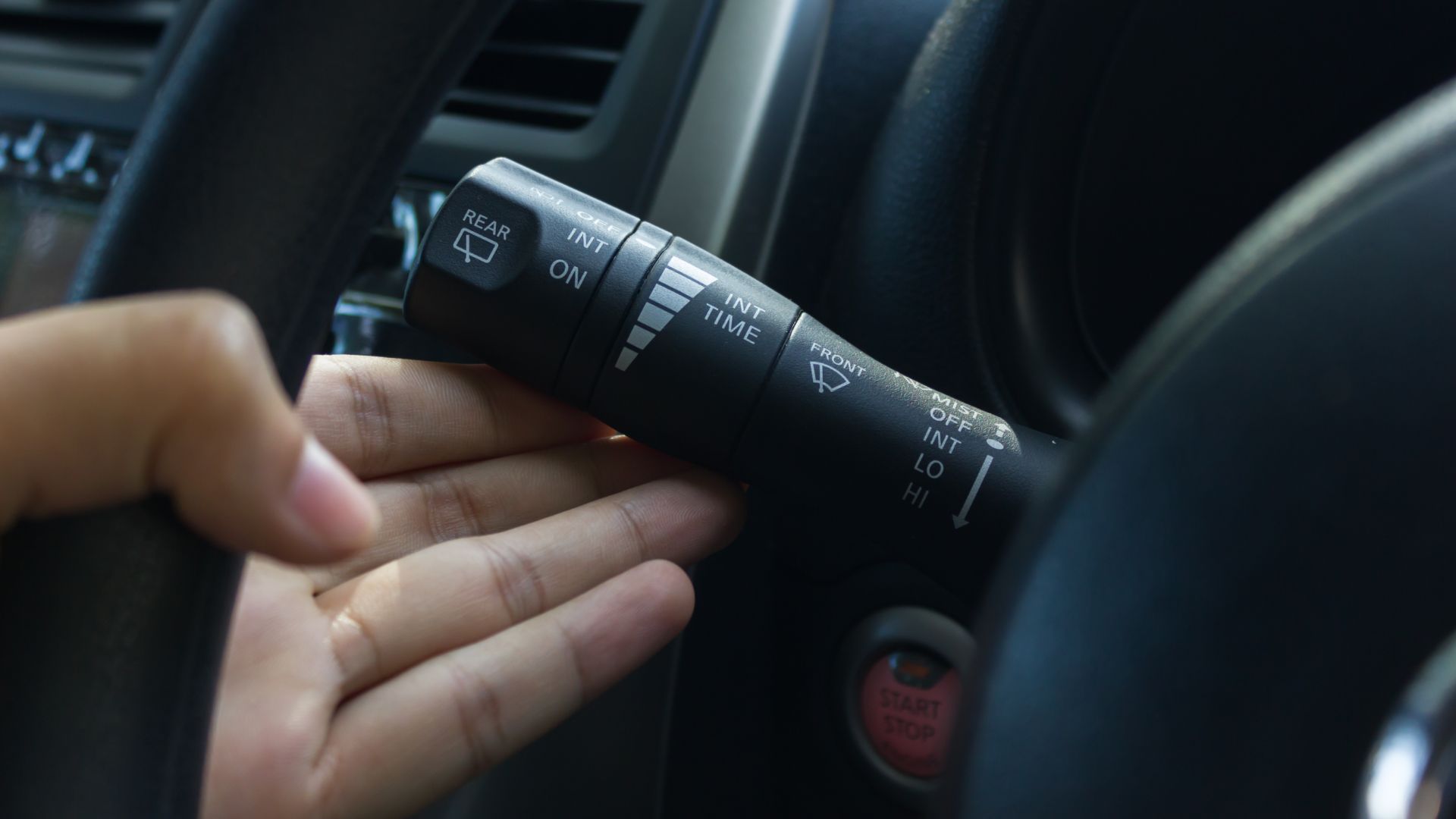 Hearing any type of noise while driving is a clear sign that something isn't right, and it's especially bothersome if it has to do with brakes or steering. So, if your car makes noise when turning, chances are that you have a bit of trouble with the axle, power steering, or other suspension parts.
To relieve you from at least a tiny bit of worries that come with this problem, our team put effort into researching the causes. So, we'll deal with the potential reasons behind the noise that generates as you rotate your steering wheel, and what you can do to diagnose the issue.
Reasons behind the turning noises
Even if you don't have much mechanical knowledge about cars, you can save yourself time and trouble by listening to your car. It can help diagnose the problem, so you should consider whether the noise occurs as you turn to one side or both left and right.
You can also try to turn slowly and see if the turning speed affects the noise and its frequency. By putting your car's behavior in turns to the test, you can help your mechanic figure out the exact source of the noise.
It's probably something in the connection between steering wheel movements and the wheels, but sometimes it's also a matter of suspension. So, here are some of the main reasons why your car might produce a sound while turning:
Worn-off wheel bearings
Bad CV joints
Springs and shocks
Worn bushings
Damaged steering pump or low steering fluid
If you happen to hear a humming noise when driving and turning, worn-off wheel bearings are likely the reason. You can inspect this element by yourself by using a car jack to slightly raise one front-end tire from the ground. Try to push the tire back and forth, and if it seems loose and easy to move, it's the wheel bearing.
Wheel bearings serve an important role in connecting your wheels to the axle, so the wheel may seem a bit loose if t these are worn off. It reflects as you drive, since you'll feel like there's more friction between the tire and the road, and your wheels won't rotate smoothly which could cause vibrations.
CV joints and turning noises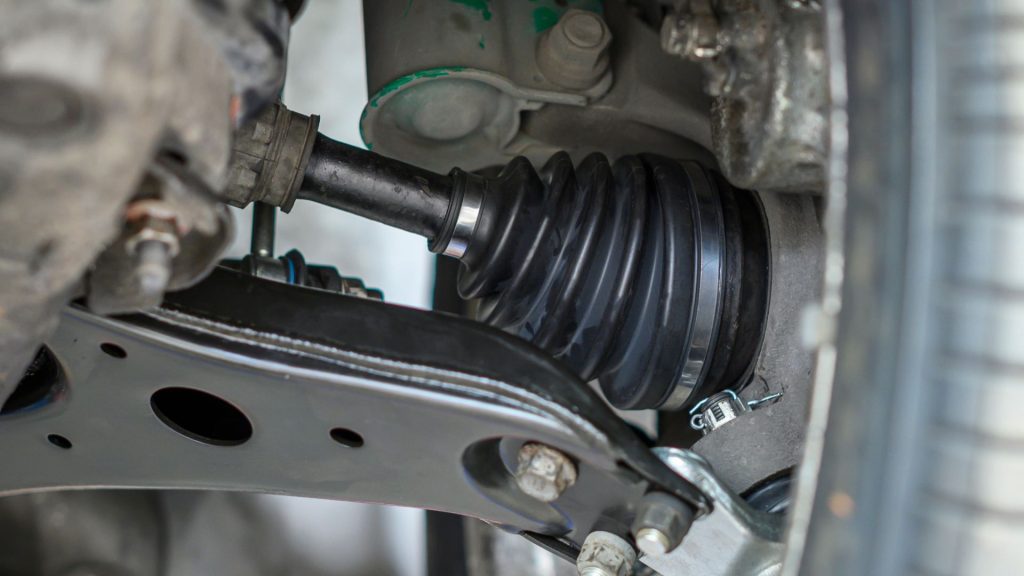 If your car seems to produce noises only as you turn at low speeds, bad CV joints could be the obvious reason. These are mostly the cause of a problem on front-wheel drive cars, as they distribute the power from the transmission to the wheels.
The entire CV axle serves as the connection between the transmission and your wheels, and there are two joints on each side. Inner joints are closer to the transmission, and they last considerably longer, having in mind that outer joints are connected to the wheels. So, outer joints help in wheel movement, and that frequent moving range makes them wear off.
You should also inspect the inner joints sometimes, but chances are that the outer ones will fail first. In case of a damaged CV joint, you'll hear a sort of crunching or clicking noise when turning at low speed.
Shock absorber coil springs and struts
Although struts and shock absorbers are parts of your car's suspension, they also enable smooth steering and vehicle control. So, if you don't slow down properly before hitting a road bump, or tend to drive more aggressively over holes, these components can wear off.
Overall, they should last between 50,000 and 100,000 miles, so if you hadn't replaced the struts or shocks in a long time, it could cause turning noises. If the coil springs from the shock absorber get damaged, the force can be transferred to other elements like ball joints and wheel hubs.
So the wheel hub gets a bit loose and doesn't hold your tire completely fixed in place. That tire movement is likely what's causing the bothersome noise you keep hearing while turning. So, the cure is to replace the shocks and inspect the wheel assembly components to eliminate the noise.
Worn-out bushings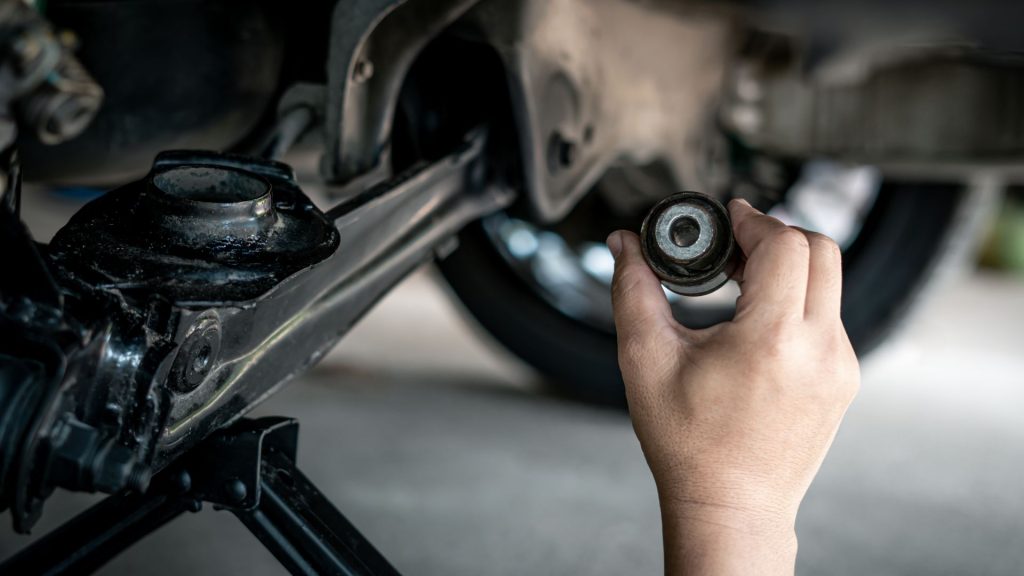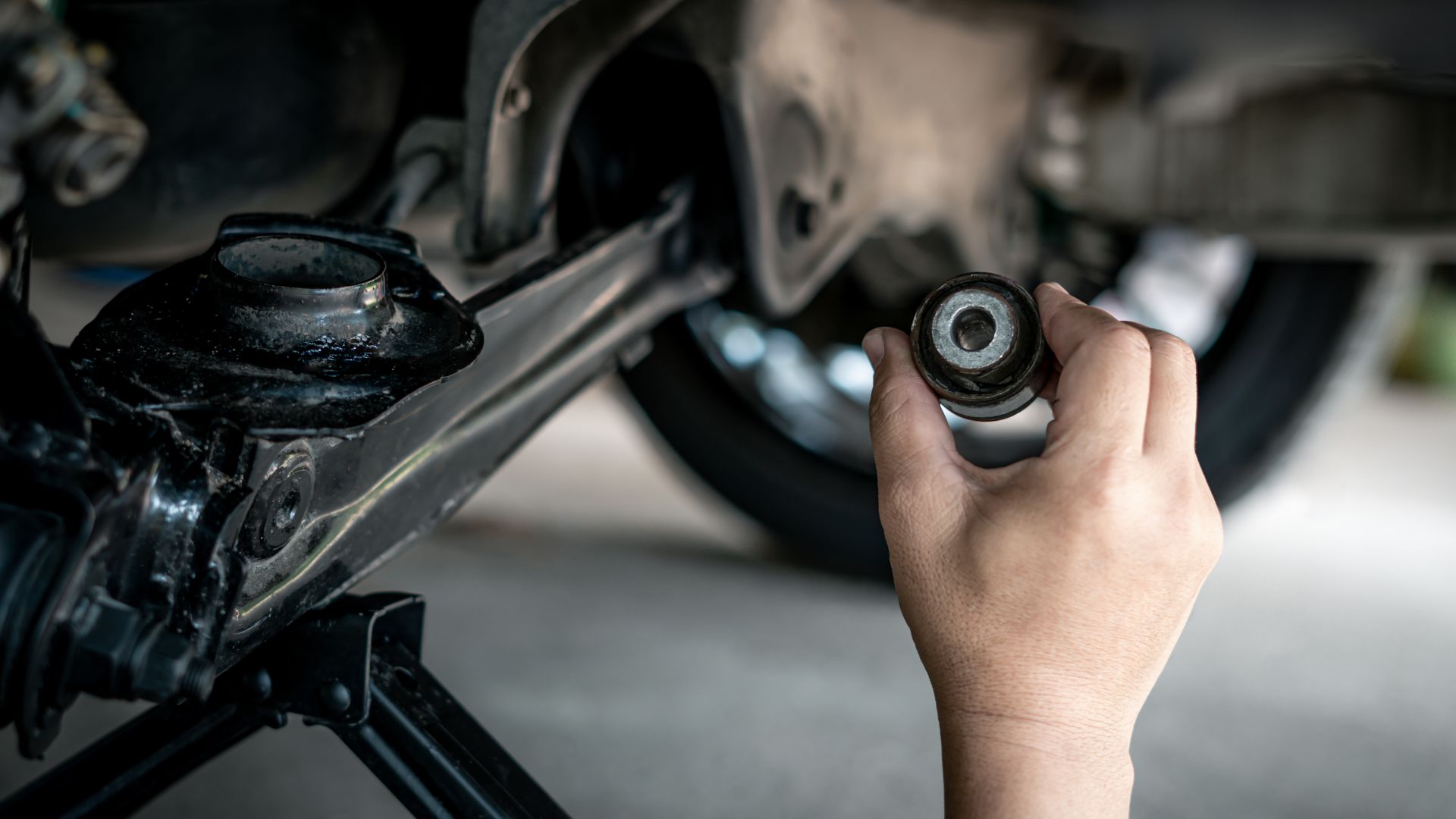 One thing that shouldn't cost much to replace is suspension bushing. Precisely, there are several bushings between all the suspension components, and these are small and rubbery protective materials. They are placed between the joints as a form of cushion between the metal parts.
If the bushings are worn-off, suspension components will engage in metal-to-metal contact, which can be devastating for the parts. That friction could damage steering joints, so as you turn your steering wheel, you'll hear loud grinding noises.
Steering pump and fluid issues
Power steering is an essential feature of modern cars since it enables you to turn the steering wheel so smoothly and without much effort. So, power steering system faults could cause unsettling noises, and the two things to inspect are the pump and power steering fluid.
You won't be able to drive your car for much longer if the pump fails, and you'll notice squealing noises when you turn the steering wheel. Also, your steering wheel will feel a bit stiff, and you won't be able to move it as easily as you are used to.
On the other hand, power steering fluid is essential to the system as the pump pressures it into the steering system. The system is hydraulic, so if there's not enough fluid, the pump won't be able to operate properly. You can check the fluid reservoir yourself by popping up the hood and checking if the fluid level is between the "Min" and "Max" lines.
Our take
In case your car makes noise when turning, it's a clear sign that something's wrong with the suspension or the power steering system. Regardless of what the cause might be, this guide should help provide some pointers on how you can diagnose and solve the issue.
You may only need to add a bit of steering fluid into the reservoir or visit a mechanic to prevent tampering with the suspension parts yourself. Try to recall if you've hit a deep hole or a large bump without slowing down recently, as it might help diagnose the problem.
Why does my car make a noise when I turn the wheel all the way?
Your car makes a noise when you turn the wheel due to bad ball joints. These are essential suspension components that connect the steering knuckles and control arms. So, they hold your suspension system together, and they are crucial in giving you smooth control over your car.u003cbru003eThey are also the reason why your wheels turn in the same direction, and they are known to produce a loud noise when turning as they wear off.
Is it safe to drive a car with clunking noise?
It's not safe to drive a car with a clunking noise when turning since it's a sign of bad CV joints in the axle or sway bar. If not addressed timely, these problems could result in a bad u003ca href=u0022https://rerev.com/articles/how-long-does-an-alignment-take/u0022 data-type=u0022postu0022 data-id=u00223619u0022u003ewheel alignmentu003c/au003e, so your car could shake and pull to the side as you drive.
Why does my car makes noise when turning right but not left?
If your car makes a noise when turning right but not left, or the other way around, CV joints or wheel bearing have probably gone wrong on one side. It doesn't have to be the case that these components go bad on both sides at the same time.u003cbru003eMaybe you've hit a deep hole with your left or right wheel, so that disturbed the suspension parts on one side, but not the other.
Why does my car make a noise when I turn at a low speed?
Your car might make a noise when you turn at a low speed due to a bad steering pump or worn-off suspension joints. Also, if the bushings between the joints have worn off, that could be the reason why you hear friction noises as you turn, caused by direct contact between metal parts.