What are the pros and cons of head gasket sealer?
Weigh the advantages and disadvantages of using head gasket sealer in automotive repairs.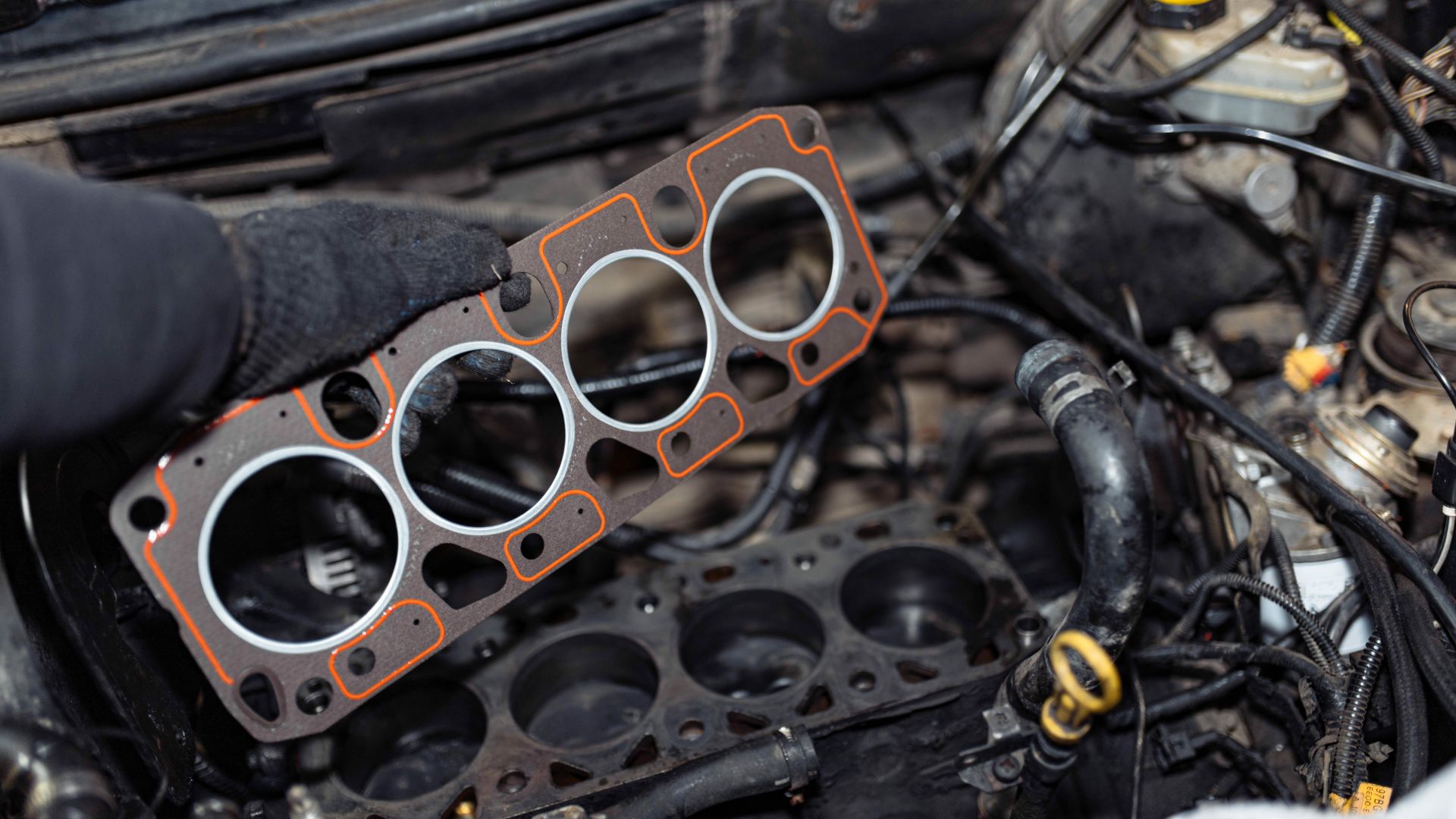 Among crucial car parts that are often overlooked, head gasket rates are pretty high. No one talks about it until it cracks or blows, which leads to all kinds of problems with your engine block. Still, there's a quick temporary fix for this and it's the head gasket sealer.
There are various head gasket sealers and they can help you prevent excessive damage to your engine caused by oil and coolant leaks. Our team had to investigate further and bring you the list of pros and cons of the head gasket sealer to demonstrate the efficiency of this product in saving your engine.
About head gasket sealers
Before we get into any benefits and downsides, it's important to state what head gasket sealers do. The head gasket acts as the seal between the engine block and the cylinder heads. It ensures proper compression needed for combustion and at the same time, prevents any oil and coolant leaks.
There are various reasons why a head gasket could crack or even blow. Coolant leaks and low engine oil lead to excessive heat and pressure which weakens the seal and eventually blows the gasket.
Once the crack happens, you have little time to act to save your engine. Oil and water could mix up leading to serious trouble, and the pistons and cylinders can even suffer physical damage due to friction and heat.
Your engine would start to overheat frequently and it can even lead to warped cylinder heads. All of these problems are just a headache for drivers. So, that's where the head gasket sealer comes into play. It temporarily seals the crack and saves your engine block by keeping the compression level and holding the fluids in it.
Head gasket sealers are quite effective in helping you avoid any oil and coolant leaks. On the other hand, they are not permanent solutions, so you'll still have to do some repairs to the gasket. Many drivers are suspicious of these sealers, so let's go through their benefits and possible downsides for the final verdict.
Benefits of head gasket sealers
Head gasket sealers aren't magical solutions for your engine's head gasket. They can't repair it, so the sealer only works in case the gasket hasn't completely blown. They successfully close any cracks and prevent oil and coolant leaks if applied correctly.
You also have to keep in mind the type of head gasket sealer that's suitable for your engine and pick only a high-quality solution. By doing this, you should be able to get a durable seal. So, here are some of the main benefits of a head gasket sealer:
A cheap head gasket fix
Creates a durable seal if you use a quality sealer
Easily available and affordable
Easy to use even without a mechanic
The main benefit is that if you don't have blown head gasket symptoms, but just a slight crack, these solutions can be quite effective. You should still consult with your mechanic in case you consider this to be a long-term solution, but it can sometimes last for quite a bit.
You can get a durable seal that can withstand engine operation for a while longer. You can find these products in every car parts shop. So, chances are that you'll be able to instantly use them if you notice any head gasket cracks.
The most important thing is that these are easy to use yourself. However, you should be aware of the right procedure for applying the gasket sealer. You should pour the sealer into the radiator and leave the engine running for about 15 to 30 minutes with the hot A/C setting and at the max blowing speed.
Cons of using a head gasket sealer
Of course, since these are mainly temporary solutions for a blown head gasket, there are some cons you'll have to face as well. The main one is that you can't expect the sealer to fix a blown head gasket – it can only create a tighter seal in case of minor cracks.
These are some of the main downsides of using a head gasket sealer to repair gasket cracks:
It could clog the radiator or heater core
It isn't suitable for all engines
Could affect the operation of spark plugs and water pump
First off, you should read the instructions carefully to determine if the sealer will work for your engine. Some head gasket sealers are only designed for diesel engines, while others can only be used for petrol engines. The biggest mistake would be to think that every sealer is a universal solution.
Also, it might not be as effective as it should in case you don't apply it correctly. Improper use could lead to clogged spark plugs or affect the water pump and its functionality. Finally, pouring too much of the solution into the radiator could result in a radiator fault or the heater core malfunction.
Should you use head gasket sealers?
Overall, head gasket sealers proved to be decent solutions for situations where there's just a minor crack on the gasket. They can't repair the gasket, nor could they hold off the leaks for longer periods in case of a blown gasket.
However, you can use them to extend the life cycle of your gasket and they can last up to 6 months. Furthermore, you can even apply them multiple times, in case they don't include any harmful materials like petroleum distillation.
You should still consult with your mechanic about the efficiency of a head gasket sealer for your particular engine type and vehicle model.
Our take
In the end, considering all the pros and cons of the head gasket sealer listed in this guide hopefully help you make a final decision. It can be a solution worth trying if you want to temporarily seal the head gasket cracks, but you shouldn't rely on it to fix or repair a blown head gasket.
So, make sure to consider your situation with the head gasket, its condition, as well as the type of your engine before you set out to find a head gasket sealer for your car.
Is it worth using a head gasket sealer?
Yes, it's worth using a head gasket sealer but only for minor and temporary gasket seals. It can't help with a completely blown gasket or fix the problem long-term.
How long will the head gasket sealer last?
The head gasket sealer will last up to 6 months after applying it, and you can even apply it multiple times if it's the type of sealer that's compatible with your engine.
Which head gasket sealer works best?
The Steel Seal is the gasket sealer that works best, but you should still consult your mechanic for its compatibility with your engine type.