Car stutters when starting — causes and fixes
Find the easy fix for a car that stutters upon starting.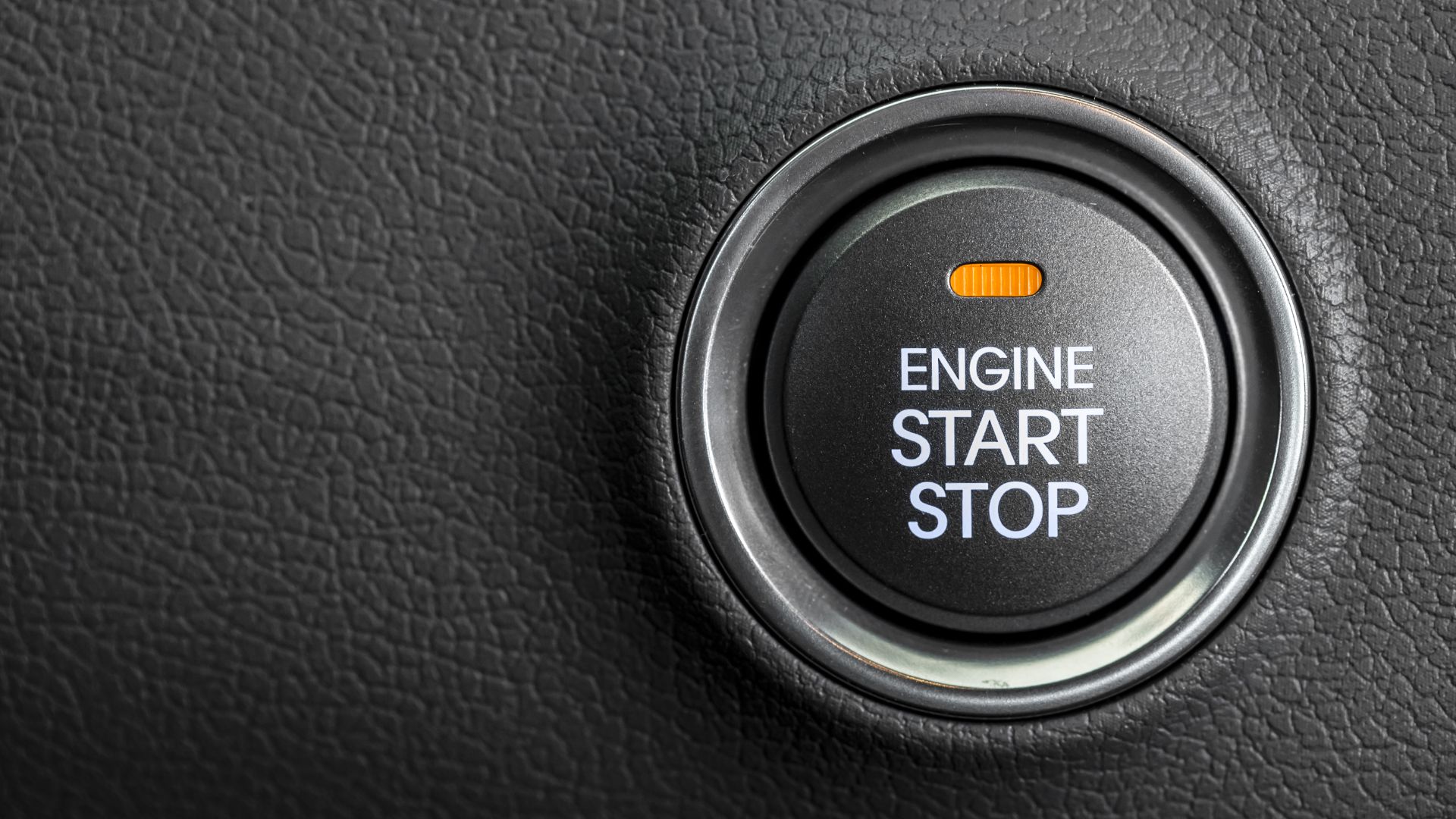 Being ready to go when your car isn't can be truly frustrating. A stuttering car will get definitely leave you scratching your head.
All things being equal, a car shouldn't move before the engine runs and the throttle is touched. When a car moves before you touch the throttle, that is an indication of a potential problem, and a jerk, a judder, or a stutter all mean something is wrong with your car.
A car can stutter mid-drive or at the beginning. In some cases, the car will run for a while, but for others, the vehicle goes off completely. We will explain why a car stutter when starting and what to do to avoid such scenarios.
Why does my car stutter when starting?
A car stutter depends on different factors, which can be as simple as not following guidelines to serious ones like those involving the engine's cylinders. Below are nine reasons why your car stutter when starting:
You have damaged cylinders
Damaged cylinders should not be your first problem when your car stutters on ignition. It is a severe problem but only occurs after a series of issues are not resolved.
Combustion occurs in the cylinders. Therefore, damage to the cylinders can cause the engine to misfire. Stuttering usually follows engine misfires and are prominent warning for repair. Driving on damaged cylinders for long degrades the engines and increases the amount you will need for repair.
To avoid this, take your car to a competent auto mechanic for proper cross-examination and repair if you notice a stutter that defies more straightforward solutions. In this case, delay can lead to you losing your car altogether.
You drive a manual car
With the advancement of automated vehicles and intelligent technologies, manual cars are slowly fading away. As of 2021, only 13% of cars still offer a manual transmission in the US. As a result, most drivers are less familiar with the stick shift option.
First-time users of manual cars experience the vehicle stuttering when trying to start it. It is nothing to worry about in most cases as it is often due to using the wrong gear or not holding the clutch right.
Your spark plugs wear off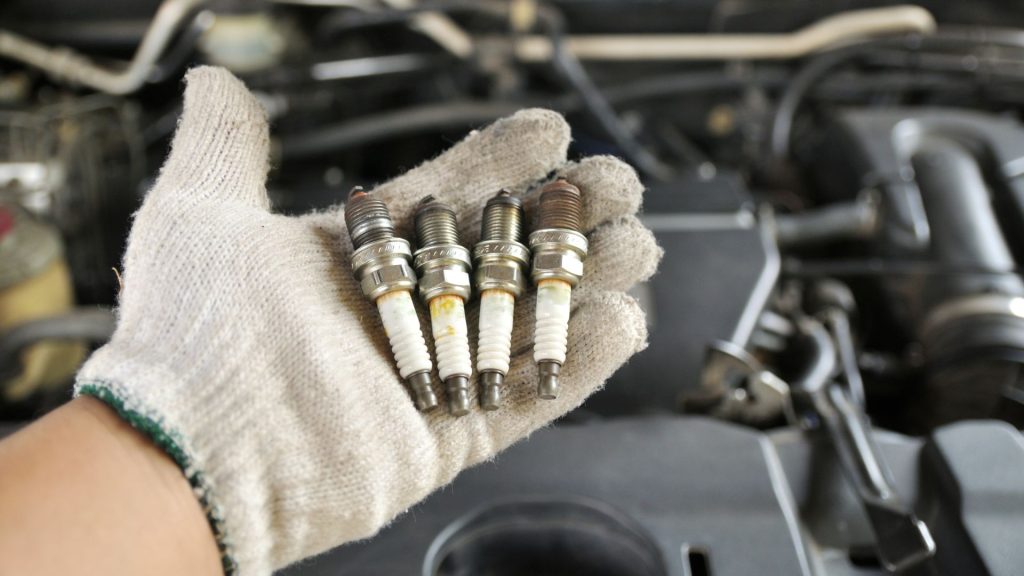 Despite their size, spark plugs are an essential part of an engine, and they emit the bolt of electricity that ignites the fuel and air mixture that fires up the pistons and gets the car running.
Bad spark plugs can cause your engine to misfire with a stutter or jerk as an alert. Faulty spark plugs will cost you fuel and make your rides noisy. The vehicle will become hard to start at some point, and the stutters will be a regular routine.
Situations involving bad spark plugs need urgent attention as they can cause your engine to stop running. Imagine being in this situation out in the middle of nowhere!
Your accelerator cable is worn
The accelerator cable links the gas to the engine. When you step on the gas pedal, this cable helps the car accelerate by allowing for more fuel while pulling on the throttle plate.
Continuous use over time wears about anything. Accelerator cables are no exception. When worn badly, a vehicle would start with stutters since the fuel supply is not as before.
Replacement of worn accelerator cables is not expensive, and you should endeavor to place this maintenance procedure in a routine suited for your vehicle.
You have a bad fuel pump
Asides from worn-out accelerator cables, a bad fuel pump can also be responsible for insufficient fuel during acceleration. A bad fuel pump cannot keep up with your engine needs and may not even start.
Fuel pumps can get faulty for three main reasons – wear, fuel contaminants, and electrical faults. You may need to change your fuel pump often if you pay no attention to the last two causes. It is also essential to include fuel pumps in your maintenance routine according to the estimated lifespan of your model.
You have dirty fuel injectors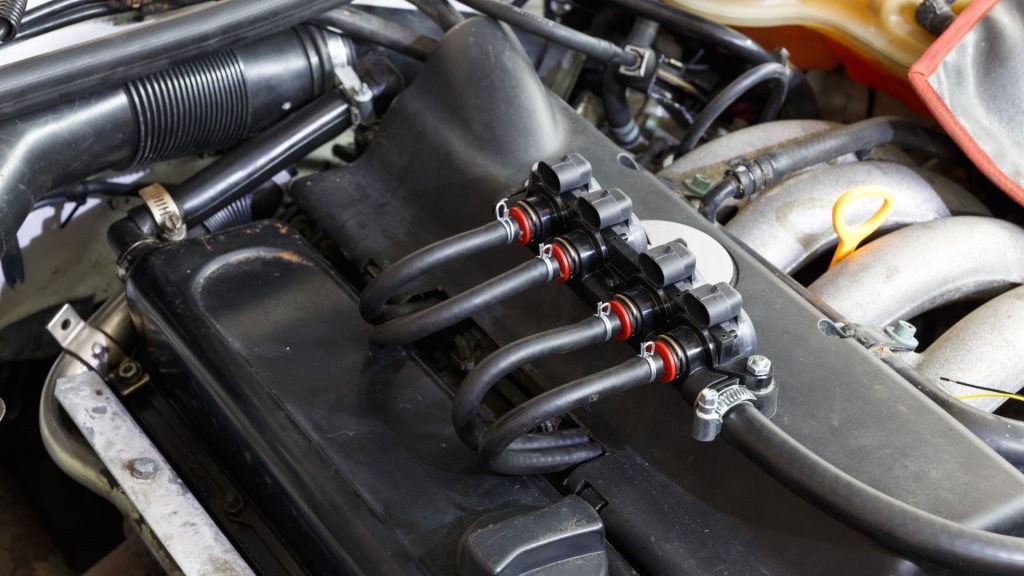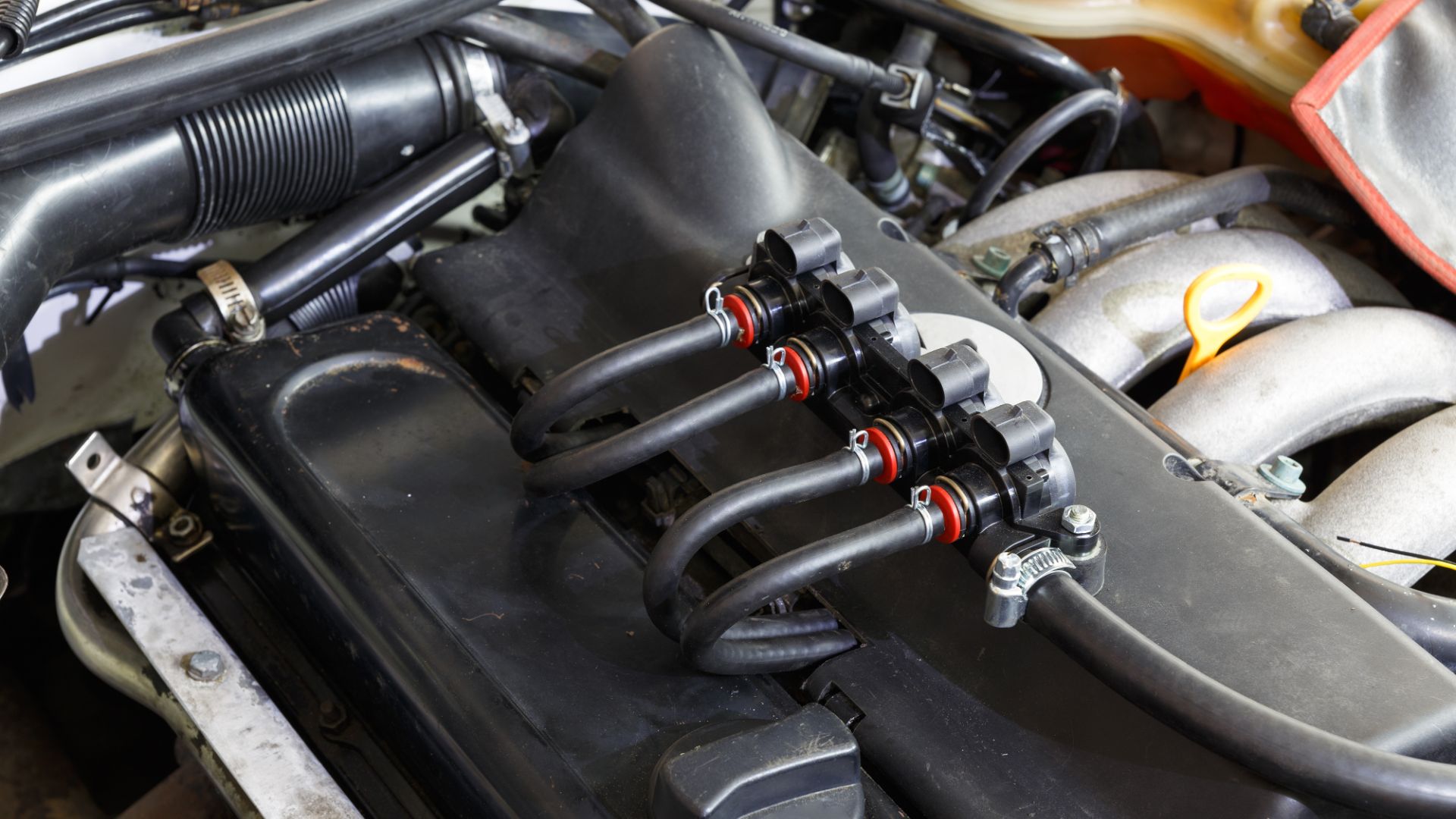 Fuel injectors use tiny nozzles to spray fuel (which mixes with air) into the engine's combustion cylinders. Deposits build up on fuel injectors over time and many miles, and these deposits cause the fuel injectors to be clogged and dirty.
Dirty fuel injectors will not release enough fuel for combustion, and the result is stuttering indicating that the engine is not getting enough power. In severe cases, dirty fuel injectors can lead to engine failure.
Thankfully, the process of cleaning fuel injectors is not complicated or cumbersome. Aside from taking it apart and cleaning it manually, you can use special cleaning fluids to clean an empty fuel tank and the injectors. However, if you do not have a solid idea about the process, keeping a routine dedicated to this purpose with your auto mechanic would be helpful.
You have a dirty air filter
Fuel is not enough to start a fire; the air is essential too. The proper ratio of fuel and air in the combustion cylinder is required for combustion to occur. If your air filter has too many dust particles, some dirt will get into the engine, affecting the workflow. A stuttering car, upon ignition, can indicate that the air filter is dirty.
Air filters must be checked regularly, especially in spring, or in areas where there's a lot of dust. A dirty air filter needs replacement as soon as possible. Reusable air filters are available in the market should you think of being economical about replacements.
Your catalytic converter is blocked
A catalytic converter changes the harmful compounds of an engine's emissions into safe gases such as steam. It splits toxic waste substances from the engine's operation before they get into the air.
A blocked catalytic converter will stress your engine as it tries to handle the pressure building up, and it will also reduce your fuel economy, acceleration, and performance. A stutter while trying to start a vehicle may indicate a clogged catalytic converter.
Before you conclude that your car's stutters are due to a clogged catalytic converter, you need to have your vehicle thoroughly examined by a competent auto mechanic. They, as well, can clean it up for a fee. The price, of course, varies with the model and year of your car.
You have moisture on the distributor cap
The distributor cap is where ignition wires running to the spark plug receive current from the ignition coil. They play a crucial role in the combustion process as they are directly involved in the ignition process. Without them, the engine's cylinders will not have the power used for ignition.
A wet distributor cap can compromise your spark and cause a misfire. Corrosion can quickly occur at the spot containing moisture, leading to more damage. Since it directly affects ignition, your car will let out a stutter more when you attempt to start it with a moist distributor cap.
It is best to get it periodically cleaned by a professional to avoid serious issues that may arise from corrosion. Putting it as a part of your routine maintenance will save you a good amount of money.
Why does my car stutter on cold start?
In cold weather, the engine's temperature drops in response to the weather, and it needs to be warmed to the right temperature to function correctly. A cold start is an attempt to start a vehicle in cold weather.
Your car may stutter on a cold start due to one or more of these three reasons:
Clogged fuel injectors
Damaged or dirty EGR valve
A dirty throttle body
Clogged fuel injectors will not allow sufficient fuel to be available for the ignition process. A damaged or dirty EGR (exhaust gas recirculation) valve can reduce acceleration and fuel economy. At the same time, a dirty throttle body affects a car's engine's smooth running.
All these issues will cause a vehicle to stutter on a cold start. Hence, in the cold season, you should ensure those three areas of your car are functioning properly.
Can bad spark plugs cause stuttering?
Yes, bad spark plugs can cause stuttering. The reason is that spark plugs supply the needed voltage for fuel ignition, and a car can stutter when ample volts are insufficient to start the ignition process.
It would be best if you considered checking your spark plug first in the event of a stutter. They are the most common cause of stuttering in cars.
Our take
A car stuttering is not always a big deal when it is a manual vehicle. However, stuttering in automated vehicle types is most certainly an indication of a problem lying somewhere. Identifying and resolving such issues as soon as they arrive is best to save costs and prevent you from losing your car completely.