Car won't start, but the lights come on — causes and fixes
Identify the common reasons why your car won't start, even with functional lights.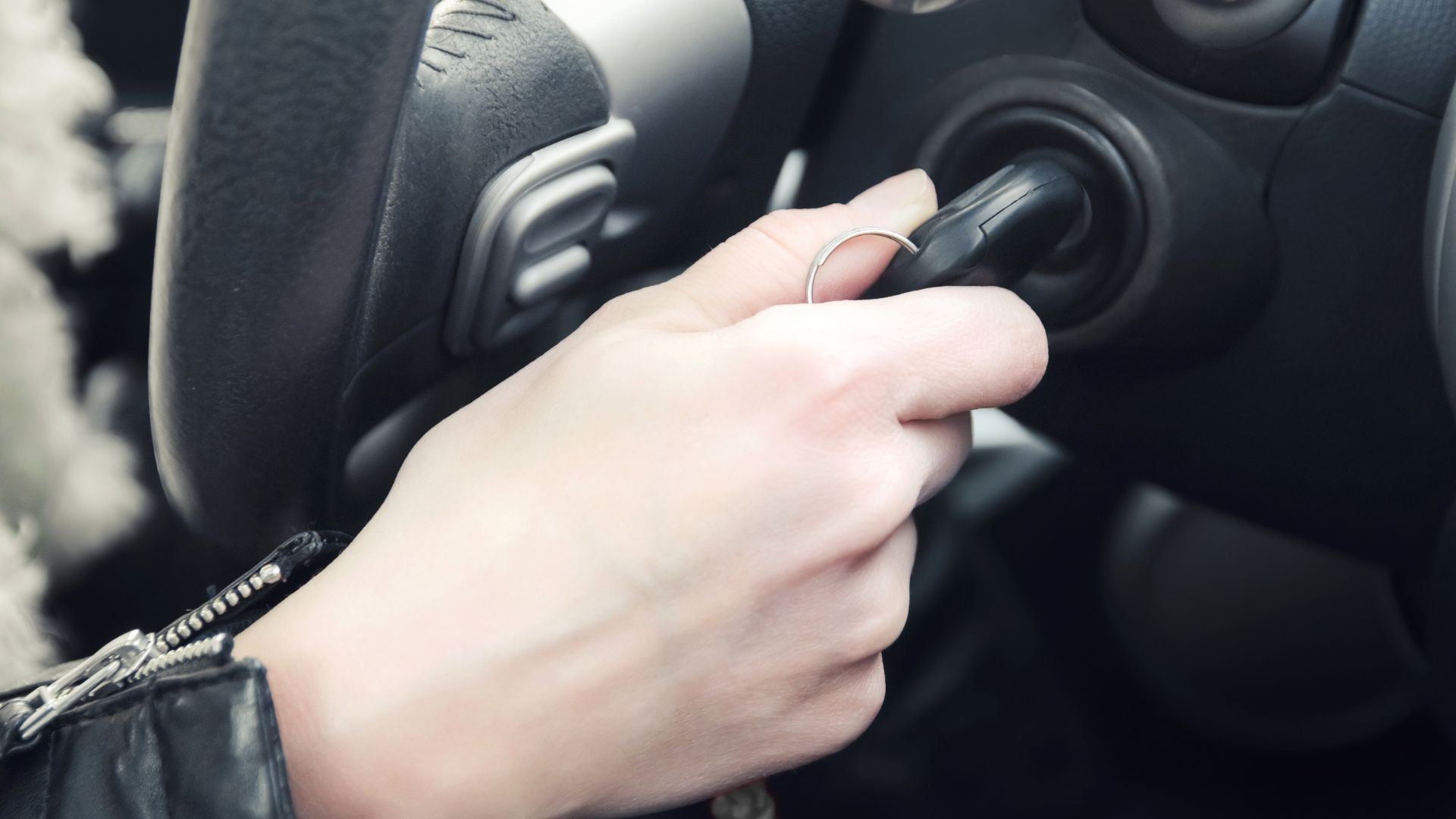 One of the most confusing situations you can face as a driver is when you can't start your car while the electric system seems to work properly. If the car won't start but the lights come on, it can just be due to damaged battery cables.
However, there are many other potential reasons why your car might not start even though the lights work. We are here to check all of the potential causes, so you can find a quick solution for your issues.
Can a car battery be dead and the lights still work?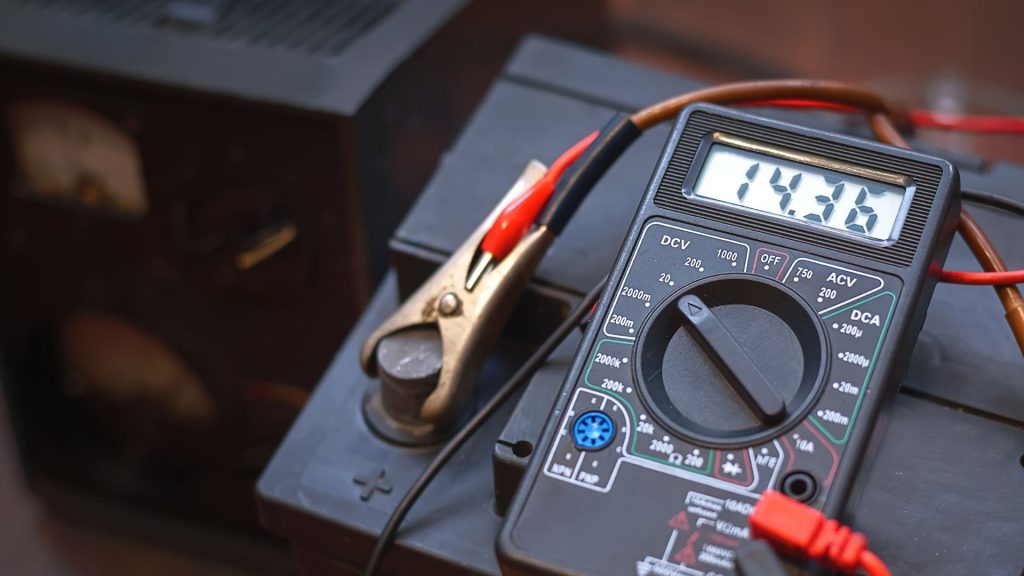 No, if your car battery dies, the lights won't work either. Moreover, any of your car's electrical features like the radio and electrical window adjustment won't work. So, if your car won't start but the lights come on, your battery is unlikely the cause.
Sometimes, the battery can affect the failure of other electrical components, so that can be the trigger for the issue. If you have a discharging battery, chances are that you'll notice the signs it's near the end of the life cycle.
The lights will be weak, and you might end up having some trouble with the ignition as well. You can take a look at the speed of your window settings. If it takes more time to lower the windows than usual, the battery has probably gone bad.
Why won't my car start but the radio and lights work?
If your car won't start, but the radio and lights work, it could be due to a bad starter, problems with the ignition switch, and a few other things. To give you a better idea of what might be going on, we've made a list of the possible reasons:
Damaged starter
Fuses or links
Faulty ignition switch
Loose battery cables
The best way of setting a diagnosis for the issue is to observe what happens as you try to start the car. If you hear a clicking sound, it's probably the damaged starter motor. You shouldn't rule out oil leaks and other engine issues either, although the engine should at least start cranking in this case.
If you don't hear any cranking, it's most likely due to an electrical issue of some sort, as we'll examine below.
Problems with the starter
Your car's starter motor serves an important role in cranking the engine so it can start rolling with its power. However, in case of a damaged starter, you might just hear a clicking noise without the engine starting.
It's frequently the root cause of having issues starting the car even though the lights are still on. Your battery powers the electrical features of the car, but it's all in vain in case the s starter motor can't do its purpose. If your battery is weak and can't power the starter motor, you shouldn't hear any noise while trying to start the car.
However, if you do hear a clicking noise, your starter motor could be damaged. Drivers often confuse the starter issue with having a bad alternator, but it just charges your battery so it can power the car. Engine starting issues are related to the starter, and it can be the cause of these clicks you hear if it's damaged or broken.
On the other hand, if you don't hear a clicking noise, it might be a starter solenoid. It's worth checking it out in case you try to start the motor but you don't hear anything at all.
Damaged fuses or links
If there's a blown fuse or a fusible link, the starter relay won't receive the power charge from the battery. The same goes with solenoids which won't be able to crank the engine, and this option is convenient as you can check it yourself.
Most new cars have a fuse box inside, while older models mostly have it under the hood. You can pop open the fuse box and inspect it. In case there's a damaged metal wire below the casing, it's possibly what prevents your starter motor to do its job.
It's always best to look for a blown fuse or damaged wires since this is an issue you can easily fix and it won't be too expensive either.
Faulty ignition switch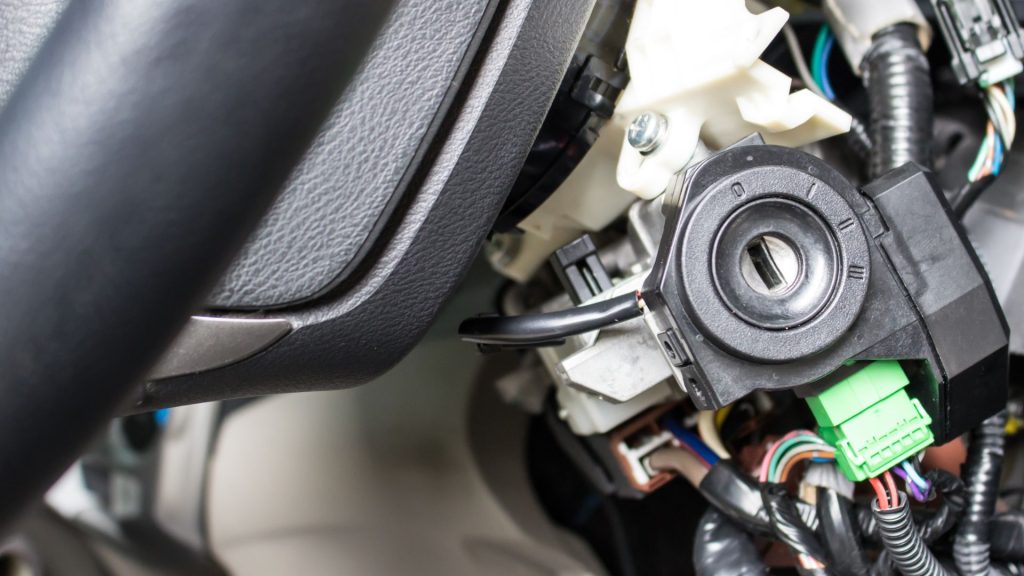 If it's not the starter motor causing the issues, or a blown fuse in the fuse box, a faulty ignition switch sounds like a decent guess. Sadly, it's much more difficult to diagnose a faulty ignition switch, since it's the electrical connection between the ignition slot you place your key into and the starter along with other electrical features.
One way you can easily check if your ignition switch is faulty is to put the key and turn it into a contact position. If your lights can be turned on at this point, but the dashboard doesn't light up, your ignition switch is possibly damaged.
There's also an ignition switch fuse you can look for in the fuse box, and the best scenario is if the fuse has been blown. Otherwise, you might require the assistance of a mechanic, since the switch is hardly reachable beyond the dashboard plastic.
Loose or worn battery cables
Electrical connections and battery cables sometimes get loose or damaged if not replaced on time. So, this might also be the cause of your engine not starting. The starter issue can be the consequence of poor electrical connection if your battery cables are corroded or loose.
So, the power supply to the starter motor can be poor and you'll face difficulties starting the car. Even though the circuits for lights might not be affected, those powering the starter might be corroded or damaged. A car electrician can check your electrical grounds, terminals, and connections so you can solve the starting issue by replacing the damaged ones.
How do you tell if it's your starter or battery?
You can know if it's your starter or a battery by paying attention to your electrical features. If the lights are on but the car won't start, your battery isn't dead and it's probably a starter issue. Sometimes, a failing starter can make it seem like your battery is on its way out.
You can recognize it by the extended cranking time of your engine. You will usually recognize how each time you try to start your car, the cranking times get longer and longer. If your battery dies, you won't be able to start your car, but you won't be able to turn the lights and radio on either.
Our take
Ultimately, if your car won't start but the lights come on, it's probably an issue with your starter motor, solenoid, or poor electrical connections. If your starter doesn't receive enough electricity, it won't be able to crank your engine to start.
Also, it can be a matter of a blown fuse or a faulty ignition switch, but it always has something to do with your electrical system. So, taking your car to an electrician as soon as you spot that the cranking time gets longer might save you some trouble.