Are struts and shocks the same thing? — difference explained
Differentiate between struts and shocks in automotive suspension systems.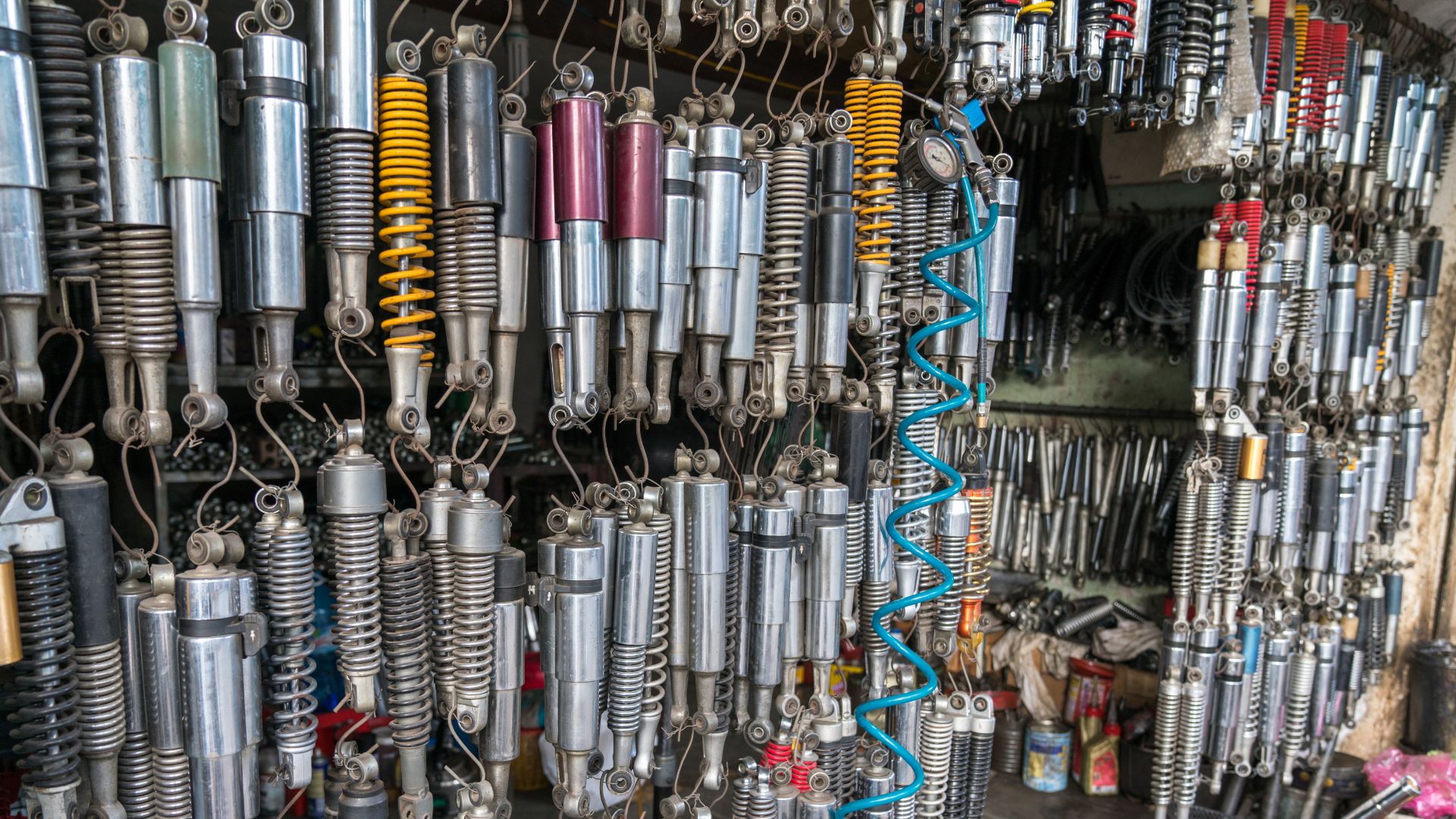 A lot of factors influence ride quality. A few are based on personal interests and can be termed negligible, while others are significant. For instance, no one can underestimate the effect struts and shocks exert on the quality of a ride.
Most drivers usually use the terms shocks and struts interchangeably, to the point where many believe they are the same thing. Meanwhile, the two items are different, with distinct functions. The common ground they share is that they work together to enhance vehicle handling.
This article will explain what struts and shocks are and how they work. We seek to clear the misconception most drivers have regarding these two items.
What are struts and shocks?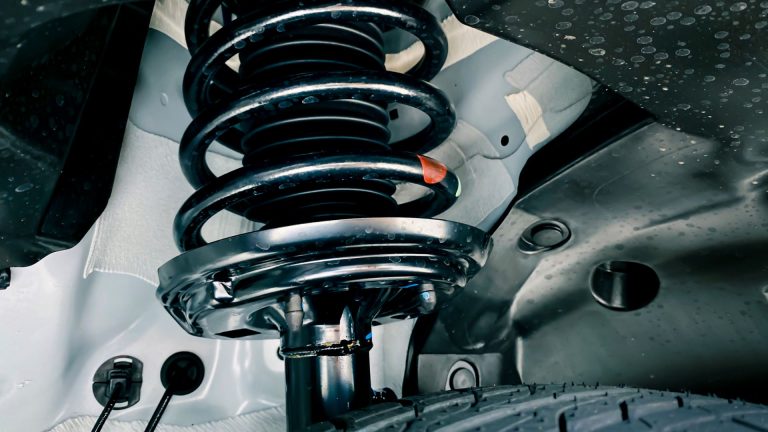 Struts are part of the suspension system, providing a connection point between the vehicle's body and the wheel. They are an essential component of the suspension system since there would be no locomotion without them.
Struts are a feature of modern vehicles and are common among front-wheel-drive vehicles. You can find them mounted at the top of your car's chassis. When complete, the strut assembly should have the coil spring, shock absorber, spring seats, strut bearing, and the steering knuckle.
The coil spring and shock absorber are the primary components of the strut assembly. The coil spring assists with the vehicle's stability, weight, and height. At the same time, the shock absorber absorbs bumps and dampens vibrations, allowing you to enjoy your ride despite any irregularity on the road. That's why if the shocks are bad, you may hear that the car makes a noise when turning.
Different types of struts are adapted to suit the vehicle it occupies. The main types you would encounter are the Gas, Pneumatic, and Coilover struts which all have the same principle of shock reduction and damping.
Without struts, you would experience a bumpy ride as every irregularity on the road will get to you via vibrations.
Shocks, on the other hand, control the rebound movement and impact of your car's suspension and springs. They are also essential to the suspension system as they make sure the tires retain contact with the road surface continuously.
Shock absorbers, as they are commonly called, are hydraulic pump-like devices that keep the tires and road united at all times and smoothen the vibrations and bumps upon impact.
Many drivers believe that shock absorbers support the weight of a vehicle which is entirely false. Instead, they slow down suspension and spring movement through the fluid and piston arrangement. They adjust well to different road conditions, working faster to provide more resistance.
Shock absorbers are commonly classified into conventional telescopic shock absorbers and spring seat shocks.
The conventional telescopic shock absorber is the most common due to its affordability. It is inexpensive to the point where drivers replace a faulty one rather than take it for repairs.
Spring seat shocks combine the attributes of telescopic and strut-type shock absorbers to deliver rides with better ride quality. The major flaw with this type of shock absorber is that it cannot be subjected to high side loads.
Struts and shock; what's the difference?
Both devices are essential parts of the suspension system and are easily confused with each other because of their joint activity of reducing and dampening vibrations and bumps while riding. They have some differences, which we explain in the subsequent paragraphs.
Regular shocks do not support the weight of your vehicle in any way, whereas struts bear most of the side load on your car's suspension. Shocks stick to their purpose of controlling suspension and spring movement by converting the kinetic energy of the action in the suspension into heat energy which the hydraulic fluid dissipates.
The shock absorber is sensitive to velocity and can adjust to most road conditions. It reduces bouncing on the wheel, brake dives, acceleration squats, sways, and rolls from inconsistency in handling weight transfer.
Unlike shock absorbers, struts affect other parts of a vehicle's operation besides comfort and handling. They affect processes such as braking, vehicle control, steering, wear on other suspension parts, and wheel alignment. They even provide structural assistance for the vehicle's suspension.
Which is better; shock or struts?
The shock and struts serve the same function in a vehicle. But the struts give additional benefits aside from absorbing bumps and vibrations. The extra effect struts induce on a car makes it the better of the two.
Furthermore, struts are stronger than shocks which implies that they not only provide exemplary ride quality but also branch out to the safety unit as they increase the structural integrity of your vehicle.
However, shock absorbers give much better handling. So, considering their primary functions, shocks are better; but in terms of versatility, struts come in handy.
Can I use both shocks and struts at the same time?
Some vehicles place struts on one axle and shocks on the other. Some other cars do not have struts but replace them with specific springs and shocks.
Vehicles containing both shocks and struts give high-quality rides. If one of them gets damaged, the ride quality will not reduce to the point where it's offensive as long as the other one is working.
Which one can I do without; shocks or struts?
You can ride your vehicle comfortably with either one of them. However, if your car came with both as custom, it would be best if you gave equal attention to both.
However, you can drive comfortably with any of them absent. Most drivers would be okay with ditching the shocks for struts since struts give extra benefits asides from their combined function. Others contemplate ditching struts because of their high cost of replacement.
You can drive without both of them. The only problem you would have is the impact you will receive from the irregular patches on the road. The ride quality will significantly diminish, and you will not be comfortable.
The lack of comfort you will experience with neither the shock nor strut present will impact your ability to control and handle the vehicle. Therefore, not having shocks or struts increases your risk of having an accident.
Which is more expensive; shocks or struts?
When buying a brand new vehicle, those with struts cost somewhat less than those with only shocks.
In contrast, replacing struts costs more than shock replacements. That is why most drivers with vehicles that contain shocks and struts try to beat cost by replacing just one at a time. Though replacing the two simultaneously would take between $450 and $1,100, it is highly recommended that you replace them together in the case of a malfunction.
How do I know if I have shocks, struts, or both?
The easiest way to know if you have shocks, struts, or both is to read the suspension system section of your car's manual.
You can check under the carriage if your car manual is not handy. Shocks and struts are situated near the tires. Shocks look like pneumatic pumps and are vertical, while struts look like extensions of the wheels and are horizontal.
Most vehicles with the two of them installed have the shocks on the rear axle and the struts at the front axle. It is rare to find shocks on both axles, so if you come to this conclusion, check again. You can also ask your technician which one you have installed the next time you go for repairs or routine maintenance.
When am I to replace shocks and struts?
Shocks and struts undergo wear with use. Generally, they wear out between 50,000 and 100,000 miles. Drivers who frequent rough roads or have the habit of driving aggressively need to replace them sooner.
When the shock or strut or both require replacement, you will experience some symptoms that worsen if you do not replace them. These symptoms are:
A rough ride
If your vehicle bounces more than once when you hit a bump on the road, it indicates that your struts and shocks are worn and need replacements. The bouncing comes with a feeling of possibly losing control of the vehicle when the wear is allowed to progress.
An uneven treadwear
When the tires are not held firmly to the road during rides, the tread will show scalloped, cupped, and wavy dips. These dips reduce handling and affect your car's braking while shortening the lifespan of your tires. So, make sure to keep your struts and shocks checked to prevent the causes of tire cupping and increased treadwear.
Unstable braking
You will experience instability when turning or braking when your struts and shocks require replacement. The instability is because these shock absorbers have worn to the point where they cannot handle the changes to the weight distribution of your car during rides.
Fluid leakage
If you notice leaked fluid outside your shocks and struts, please replace them. The fluid is the hydraulic fluid that dissipates the heat energy produced by the activity of the suspension. Without the hydraulic fluid in sufficient quantities, your ride becomes compromised.
It would be best if you replaced your shock absorbers as soon as possible to avoid experiencing more of these symptoms.
Our take
Shocks and struts have the same primary function but are not the same thing. Shocks dwell only on reducing the impact of bumps while driving and masking vibrations, while struts provide other benefits besides this primary one.
Manufacturers produce vehicles containing both, giving them a much better ride quality when combined. You can do without one or both of them, but you will sacrifice comfort and handling.
Do I need both shocks and struts?
You do not need both shocks and struts on your vehicle, as you can drive without one. However, when combined, you get more comfort and better ride quality.
How do I know if I need shocks or struts?
If your vehicle bounces and vibrates or sways while touching irregular spots on the road, you need shocks and struts. They absorb the impact of the tires on the uneven road surface to give you better handling and allow you to enjoy your ride in comfort.
Are struts in the front or back?
Struts can be placed in the front or back. When used with shocks, they are commonly placed in the front axle.
Should I replace shocks and struts at the same time?
It is advisable to replace both shocks and struts at the same time. Since they work together, if one of them is damaged or worn beyond usage, chances are that the other is either in the same fate or close.