Nexen Aria AH7 review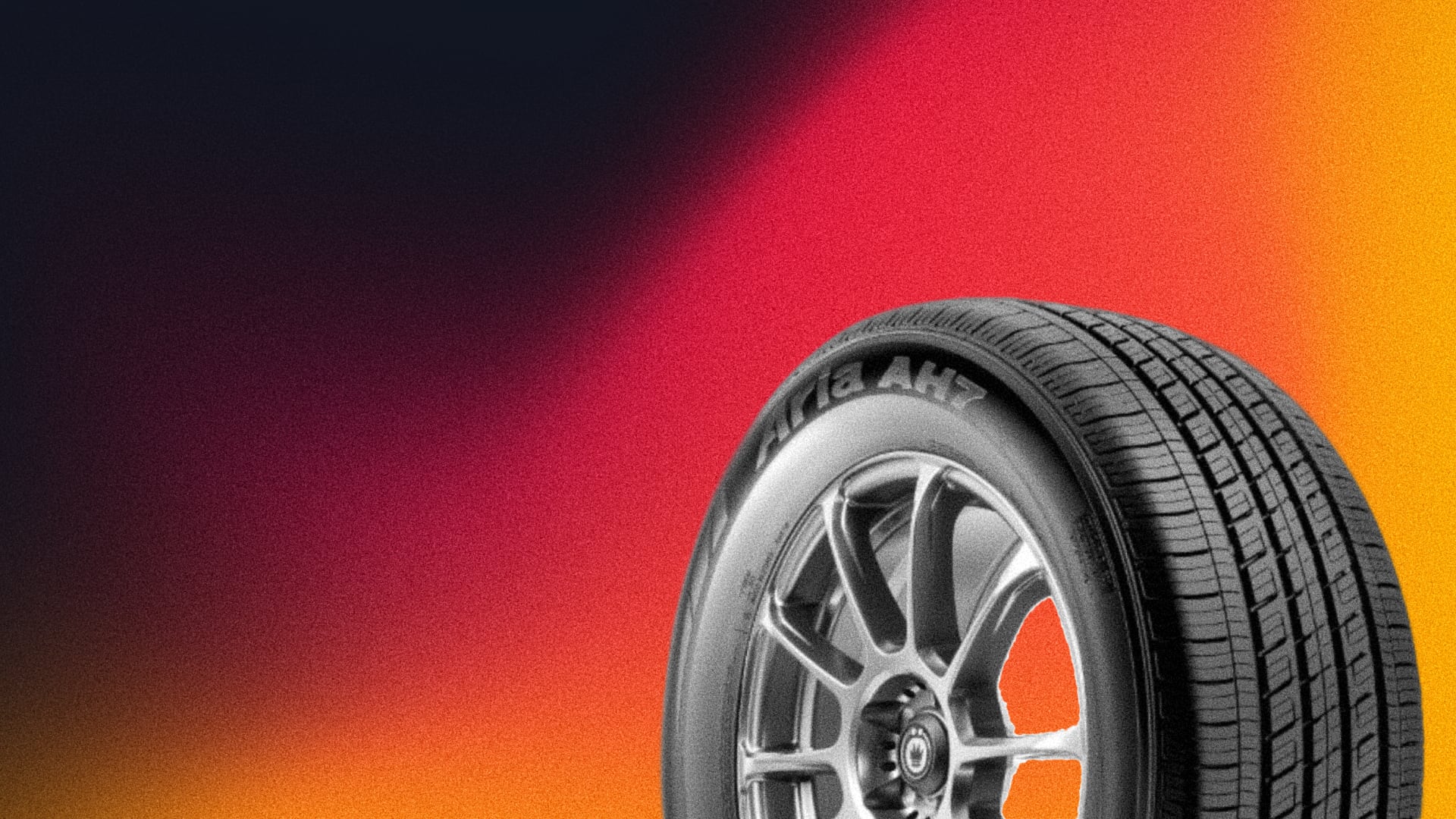 Nexen, a highly ambitious tire manufacturer, is determined to secure a spot in the top 10 list of worldwide tire makers. Their latest offering, the Nexen Aria AH7 tire, claims to be a quiet and precision-performing touring tire with the longest treadwear warranty in its class. Intrigued by this bold statement, our team embarked on an investigation.
We rigorously tested the tire's handling, traction performance, and driving comfort so that you don't have to. If you're eager to determine whether the Nexen Aria AH7 deserves a place on your shortlist, our in-depth Nexen Aria AH7 review is here to clear any doubts. Join us as we delve into the features and performance of this tire, helping you make an informed decision for your vehicle.
Recommended
Nexen Aria AH7
With an extensive treadwear warranty and the longest estimated treadlife in the class, Nexen Aria AH7 guarantees years of comfortable and refined driving even at a higher speed.
REREV may receive a commission for purchases made through links on our site. Learn more.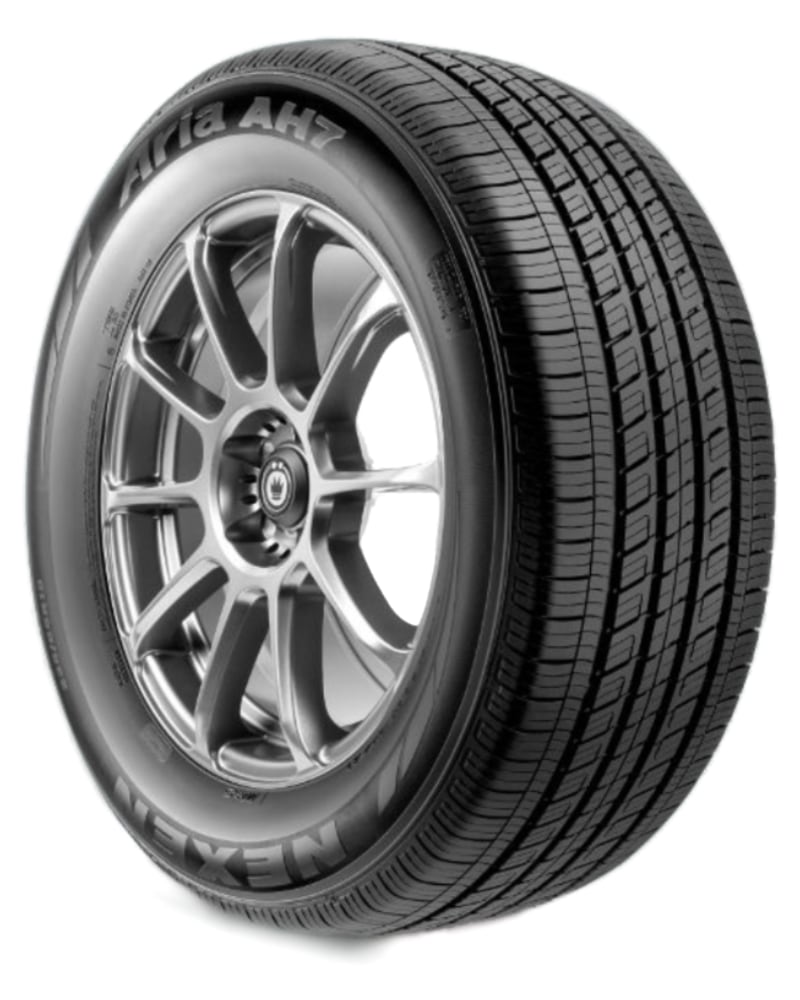 Why you can trust REREV's tire reviews: Our automotive expert researchers analyze tire specs, customer feedbacks and reviews from credible sources. This thorough analysis provides accurate information about tire performance, helping you make the best choice. Find out more about how we evaluate tires.
Key features and technologies
You can't get to know the tire's value without going over the technologies used in production, and this Nexen set comes with quite a few interesting additions. Here's what you should know about the Aria AH7 tires:
Four groove design adds up to all-season handling
Uniform center ribs for even wear
Pitch variation technology for a stable and quiet ride
Reinforced shoulder blocks for high-speed cornering
Having in mind that these are all-season tires, the four-groove design truly makes wet handling and braking much better. It also makes you feel safer behind the wheel since there's no chance any water residue will stay among the tire's treads, and reduce the traction.
Nexen also included a clever solution to tackle uneven wear, with uniform center ribs. How do these help your driving sensation? Well, they are designed to resemble a uniform block of tread that entices even wear and pressure distribution. So, not only do the tires last longer because of it but they also feel more stable and sturdy in terms of grip.
To reduce the cabin noises as much as possible, Nexen relied on variable pitch technology. You might not spot it at first glance, but each tread pitch is designed differently, and it helps reduce that boring harmonic road vibration that you might hear with poor-quality tires.
Last but not least important, the two shoulder blocks are reinforced for better handling in the corners, even at high speeds and on slippery roads.
Safety features
One of the worst things that could happen with all-season tires safety-wise is hydroplaning. Tire manufacturers don't always deal with this problem completely, as it can easily occur in case the tire grooves are not deep enough.
Luckily, Nexen managed to tackle this problem with the four-groove design that features wide circumferential openings that deal with the water. They are deep enough to give you compelling wet handling and reduce the braking distance which is crucial for your safety on wet terrains.
Speed ratings
While these tires are not performance-oriented, you should still be able to get decent speed on the highway. The tire's speed rating gives you an overall idea of the highest speeds it can take without losing on safety.
Not to mention the road vibrations if you drive at a speed that surpasses the speed rating by far. It's a good thing though that Nexen included two options in terms of the speed rating mark – "T" and "H".
Going with a set of Aria AH7 tires with a "T" speed rating can get you rolling at speeds up to 118mph. On the other hand, the "H" speed rating means you can drive up to 130mph with complete comfort.
Treadwear and durability
Perhaps our favorite part when it comes to Aria AH7 evaluation is the impressive tread life that this tire offers. It should give you at least 80,000 miles, which is quite generous in the category of all-season touring tires.
That means you won't have to bother switching from a summer set to a winter set, with at least 5 years of driving ahead. How do we know that? It's due to research conducted by the US Department of Transportation, stating an average driver passes about 14,000 miles per year.
So, you'll possibly even get 6 or more years out of these, depending on your everyday driving habits!
Maintenance indicators
Wear indicators are important for tracking your tire's tread life since they give you heads-up when the time comes for replacement. Sadly, Nexen Aria AH7 tires only come with the good-old industry-standard wear markings – the warning on the final 2/32 inches of tread.
You'll surely spot it among the tread grooves once your treads wear off so much that the mark becomes visible. At this point, you might want to consider changing the tires, since driving with just the final 2/32 inches of tread might extend the braking distance and lower the grip.
Traction performance
Nexen Aria AH7 is an all-season touring tire, meaning it provides a comfortable drive and great grip in all weather conditions. Still, it might be worth taking a closer look at how it handles each type of weather, so you can be certain about its qualities:
Wet traction performance
We tested the tire for wet traction, and there's just one overall conclusion – Nexen Aria AH7 has great wet traction. When you look at the tire, it's only natural, as it comes with 4 wide circumferential grooves, out of which the side grooves seem even wider than those in the central width.
It's yet another clever solution from Nexen, since the water clears away from the center rib, while this section of the tire gives you complete grip due to unform tread design. On the other hand, you can count on small sipes on each tread block to help in leading the water away.
We were especially impressed that these beauties came with circumferential sipes as well, as these expand across the shoulder blocks. So, the shoulder sipes spread in two directions, relieving the tire of any water as you drive.
Dry traction performance
When tested on dry tarmac, Aria AH7 shows considerable grip. It's not exactly what you can expect from a proper summer tire, but it's still a worthy performance for an all-season one. The uniform center treads make a total contact surface on the road, for a better grip on dry roads.
Also, the wide shoulder blocks help in cornering, so you can enjoy great handling even while turning at higher speeds. Of course, it's not exactly a performance tire, so you can't expect outstanding results, but it still offers more than decent dry handling for family sedans and passenger cars.
Snow traction performance
In terms of snow traction, these tires won't get you far in extreme snow conditions, but they will serve the purpose on highways and public roads in case of light snow. The braking distance isn't affected by the snow that much, since these come with sipes that spread in different directions.
They make the biting edges that enhance your traction, and deep treads will grip the road even when it snows.
Off-road traction performance
If you plan on driving off the road, you should have one thing in mind – Nexen Aria AH7 tires are touring ones. That means they are made for quiet and comfy highway driving, and not for off-road adventures in mind.
The tire sizes also hardly fit any SUV other than smaller crossovers, so you shouldn't take any chances. While the hardened shoulders can support gravel and sand, it's just enough so you can park the car near your vacation retreat.
Noise and comfort
Placing Aria AH7 tires on your ride will give you one special thrill – a quiet driving experience. Due to the variable tread pitch, the noise and road vibrations are absorbed, and you'll barely hear anything other than your engine.
It gives you the chance to spend some quality time with your family while going on road trips or have peace of mind when driving alone on the highway.
Competitors and alternatives
Based on the test categories, our team can't think of that many alternatives for these tires. They provide a great blend of price and quality, especially concerning the tread life and traction that suits you well in both summer and wintertime.
With that in mind, here are the few worthy competitors to these tires:
General Altimax RT43
Michelin Primacy Tour AS
Nexen Aria AH7 price range
The price of these tires is rather affordable having in mind all the features that they have to offer. You'll find that the price varies depending on the tire size, so you can find a single 15″ tire for about $100.
On the other hand, the largest, 18″ tire costs about $150, so it's a rather affordable touring set. Besides, you can count on rebates and discount coupons to grab them for an even more convenient price.
Warranty
Having an 80,000-mile warranty on these tires is just the start – Nexen made sure to include one of the best warranty policies in the field with these. That means you can also count on 36 months of road assistance, and 12-month road hazard protection.
So, if your Aria AH7 tires get damaged on the road without the possibility to repair the tire, Nexen gives you a free new replacement tire!
Cars compatible with aria ah7 tires
To wrap it all up, our team decided to also give you some insight on the best models that go well with Aria AH7 tires. These are mainly family sedans, while you can also fit these touring tires on smaller passenger cars:
Toyota Camry
Toyota Avalon
Audi A4
Audi A6
BMW 3 Series
Hyundai Elantra
Dodge Charger
Volkswagen Golf
Volkswagen Passat
Nissan Altima
Volvo S40
Chrysler Sebring
Mazda 3
Our take
Ultimately, Nexen Aria AH7 tires are perfect for family saloons and passenger cars if you value precise handling, all-weather traction, and comfortable driving. They also come with one of the best warranty policies on 80,000 miles, which hits the top of the touring class.
So, if you are on the lookout for a set of tires with these aspects in mind, don't miss out on considering these as your top pick!