Car squeaks when turning — causes and fixes
Find the simple remedy for a squeaky car when turning.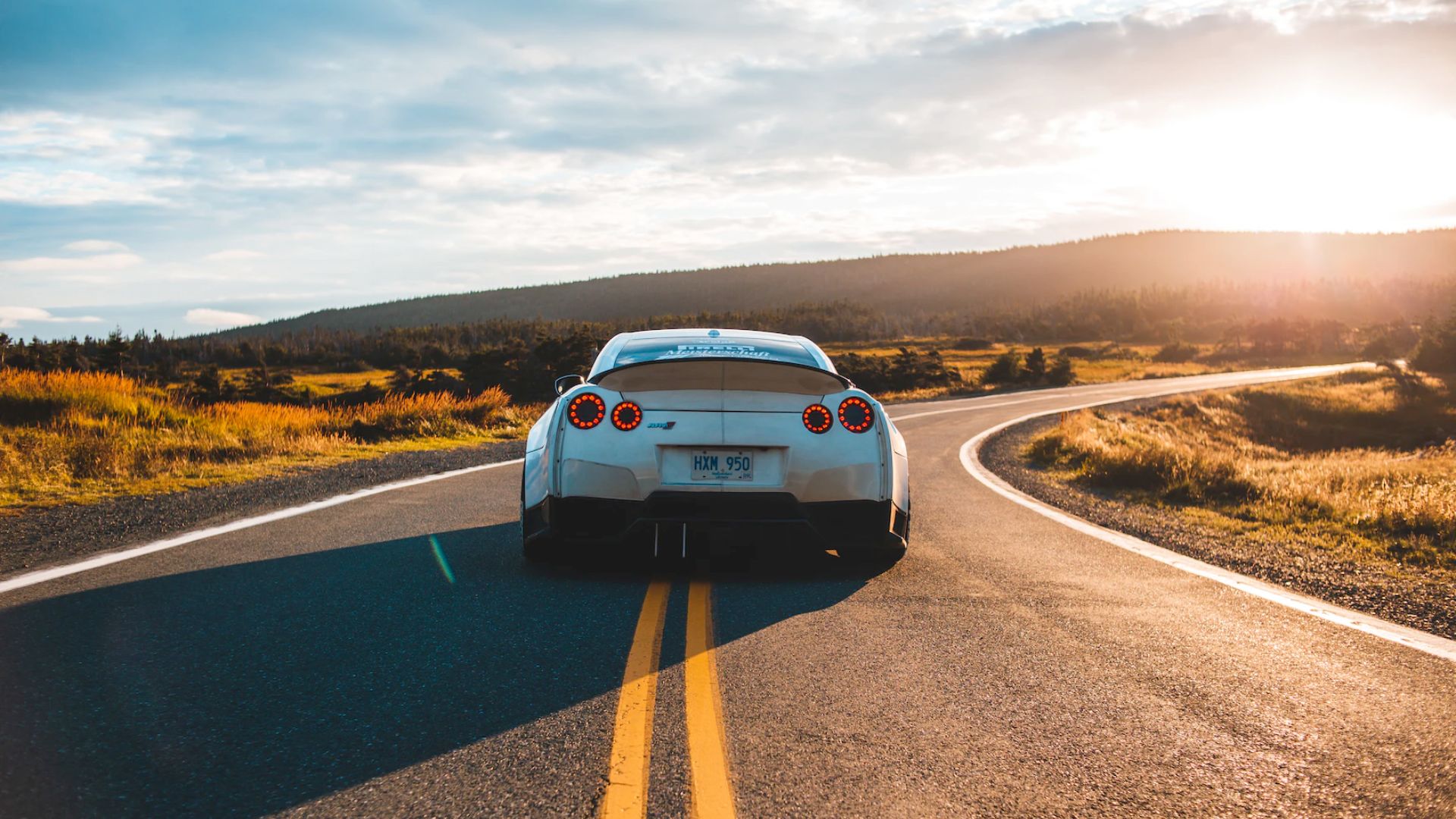 When driving, you should always pay attention to the sound of your wheels and how it feels. If you notice any unusual noise while driving, it is a sign of an issue with your vehicle, and you should get it inspected by a professional mechanic.
Unusual car noises often result from mechanical problems. A squeaky sound is relatively familiar in cars, as it can result from a minor mechanical problem. However, if left unattended, the little problem may turn into a huge problem that could cost you a lot of money for repairs.
Getting your car inspected will reveal why your car squeaks when turning. A proper car inspection will pinpoint the issues, save your time and save you some money intended for massive repair costs. In this article, we will explore the reasons why your car squeaks when turning and the ways of resolving the issue.
Why does my car squeak when turning?
When you notice that your vehicle squeaks when turning, it is most likely an issue with your power steering system. The power steering system helps to control the wheels while you use the electric or hydraulic actuator for steering. If the power steering becomes faulty, the turning of your wheels will become quite tricky, especially at low speeds.
If the car squeak isn't connected to the power steering system, it could result from bad belts, fluids, or inadequate lubricants. Some of the reasons why you might be experiencing a squeaking sound while turning include;
Power steering system failure
The power steering is the loudest node in your car. You can probably hear its typical buzz sound wherever or whenever you drive. It contains a steering box, a pump, and a couple of hoses.
Several parts make up the power steering system. If any should fail, it can cause a squeaky noise when you try steering. If you drive an old or worn-out car, there is a big chance that its pump or hose is damaged and needs to get repaired.
These components affect the efficiency of the power steering system and cause it to fail. Since the power steering system is attached to the wheels, you can hear a squeaking or winning sound whenever you turn the steering wheel.
Low power steering fluid
The power steering system is based on hydraulic pressure, and if it forms a leak or its fluid level begins to drop, the steering wheel will start to make a squeaky noise and feel less responsive. If this occurs, you will hear a squeaky noise from the steering column.
The power steering fluid lubricates your power steering system, so when the steering wheel isn't centered, there could be a squeaky noise if there is a drop in the fluid. A contaminated power steering fluid can also contribute to the noise. Also, if there's a power steering fluid leak, it's vital to find the leak source and repair fluid lines.
The solution to a low-power steering fluid is relatively easy and inexpensive. Open the vehicle's hood and check the level of the power steering fluid and refill if it is necessary. Once you fill it, test the steering, and if there is no noise, you can solve the issue, but if the noise still goes on, take it to a professional mechanic for inspection and repair.
Suspension problems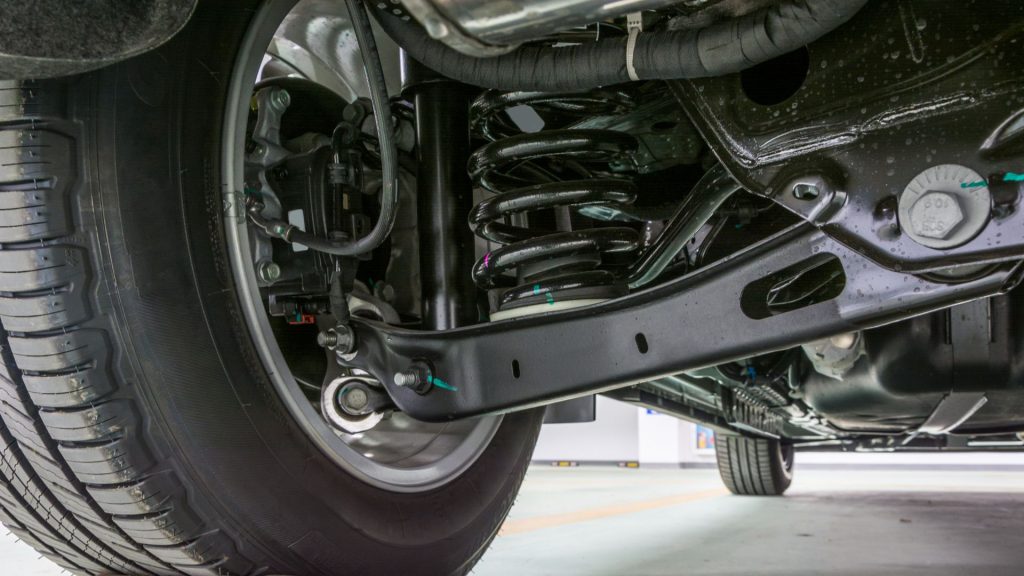 Your car suspension system is associated with its ability to drive and control handling. It is also responsible for ensuring that you have an effortlessly smooth ride. The suspension system ensures that your car does not rattle while driving.
When your car begins to make a squeaky sound when turning, it indicates a potential suspension issue. Suspension damage is one of the most severe and expensive repairs that can be done to your vehicle.
If the significant cause of the squeaking is associated with various parts of the suspension system or one of its considerable parts, like the axle, is broken, you should expect an enormous repair bill.
Rubbing against interior trim
The squeaking noise can come from the steering wheel housing. During hot weather, the metal element that makes up the wheel can expand. If it does, it will close the space between the interior trim and itself.
These materials (the internal rim and the metal frame) will collide and rub against each other while driving and make a squeaky noise. If you go with an expanded steering wheel housing, it will gradually wear down, in addition to the noise. Your vehicle will steer badly if this happens and make the interior trim suffer from constant friction.
If you are good at car repairs, you may be able to resolve this. However, it is recommended that you take your car to a mechanic for appropriate repairs.
Lost lubrication
It is crucial to lubricate your seal, ball joints, tire rods, and universal joints. They all move when your car takes a turn. There will be a lot of friction if they aren't appropriately lubricated, which will cause wear and tear in the long run.
If these components wear down, you will have more significant pressure when you drive. If you turn at sharp angles or high speeds, there will be a squeaky noise. When the universal joints are not lubricated properly, it results in a series of squeaks. This squeaky noise can come from the suspension elements, indicating intense pressure at the joints and massive friction from a lack of lubrication.
Bad struts and shocks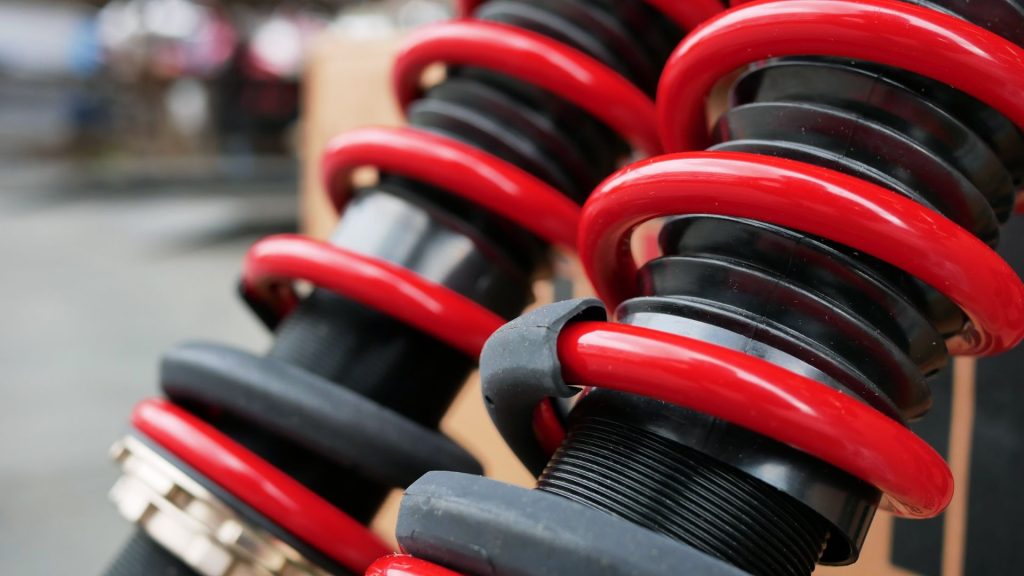 Struts and shocks are essential for the stabilization of your car while driving. Whether you are accelerating, driving off-road, braking, or turning, the shock absorbers can help maintain your vehicle's control. That's why many drivers wonder – are struts and shocks the same thing?
There are several ways to identify if you require new shocks and struts. The primary way to determine this is by checking if you hear a squeaking noise from there. If you hear the noise, you should consider a replacement.
The squeaking noise from the struts and shocks is frequent and continuous. If you constantly drive at full speed on rough terrain, there will likely be a breakdown. Damaged struts and shocks can cause your vehicle to lose balance resulting in a car crash.
Faulty steering wheel
If you have a faulty steering wheel, the squeaking noise can be heard from inside the cabin. The steering wheel is crucial for safe driving, and a faulty one can be expensive to repair.
The squeaking noise from the steering wheel can arise from the friction of the steering wheel against its rubber and the fastening that keeps the steering wheel and rubber in place coming loose. Some of the problems are easier to resolve than others.
For instance, if the fastening gets loose, the problem can be fixed as quickly as tightening them again. The steering wheels can get removed or disassembled if necessary.
Belt issues
A squeaky noise can come from different belts in your car. The first belt is that of the steering wheel. The steering wheel belt can come loose over a long period of use. It can also get faulty due to years of driving and can cause it to make lots of noise.
This problem is common with used vehicles that have accumulated decent mileage. The other belt is the fan belt. Fan belts usually connect essential components of the motor, like the alternator, the crankshaft pulley, and the cooling fan.
It is probably the most crucial belt in your car, so if you hear a squeaky noise come out from it, you should get it fixed immediately. The fan belt can also become loose or worn out due to frequent use.
Ball joint and hinge problems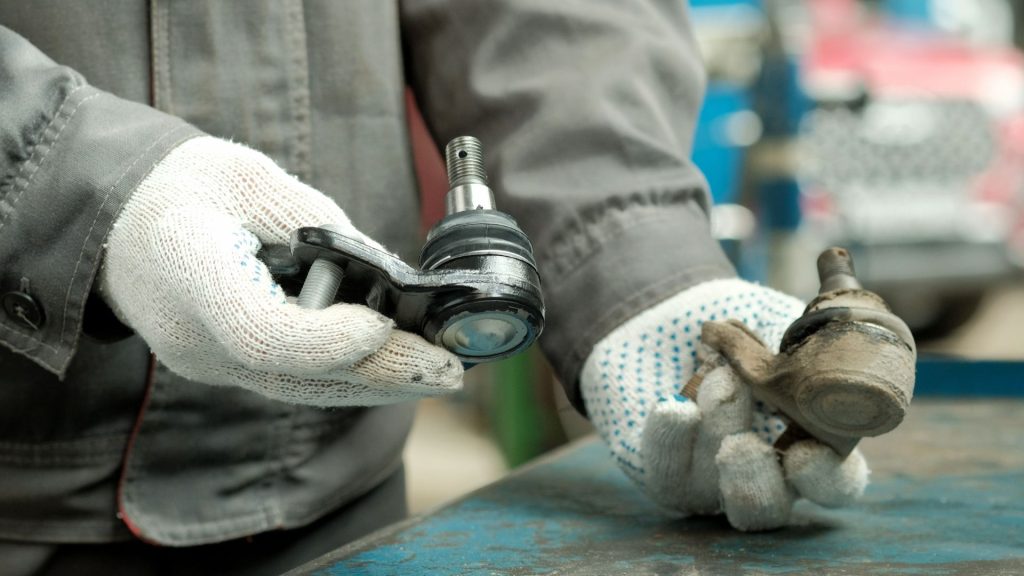 Several problems arise when there is a fault with the hinge and ball joint combination. If your hinged joint is covered in dust or gets damaged, it can produce a squeaky noise, and you will need to replace it. If there is a build-up of dirt on the hinge, you must clean it.
Ball joints and hinges can also join together as steering joints. These joints can begin to wear out on each other, causing damage.
If your ball joints and hinges are left to get degraded over an extended period, it can cause severe issues for your handling. It is vital to get them lubricated or cleaned up as soon as possible, and if they are damaged, you should get them replaced immediately.
Our take
When your vehicle makes a squeaky noise when you turn, there are several causes linked to it. The most prevalent reason is worn-out suspension parts. Other causes include damaged arm bushing and low lubrication of ball joints. The squeaky noise can get resolved by replacing worn-out components and lubricating them.
How do I fix a squeaky car when I turn? 
u003cbru003eWhen you hear a squeaky noise while turning, it is most likely due to a low power steering fluid level. If there is a low steering fluid level, you can easily refill it. It would help if you also visited a mechanic to identify the squeaking problem and fix it as soon as possible.
Why is my car squeaking when I turn left?
If you notice that your vehicle makes a squeaking noise when you turn, there are several reasons why it happens. A low-power steering fluid, a lack of lubrication in the suspension, friction between the interior trim, the steering wheel housing, and potential steering system damage can cause this squeaky noise. 
Is it bad if my car squeaks when I turn?
If your car makes a squeaky noise while you turn, it is something that needs urgent attention. The noise could result from your suspension components rubbing against each other if the squeaky noise is accompanied by steering difficulty and shaking. It is a sign of a more severe problem. If you continue to drive with the squeaky sound, it could eventually damage the suspension parts.