Tire wear bars – what do they mean?
Identify the unmistakable indications of tire wear bars and guarantee your road safety.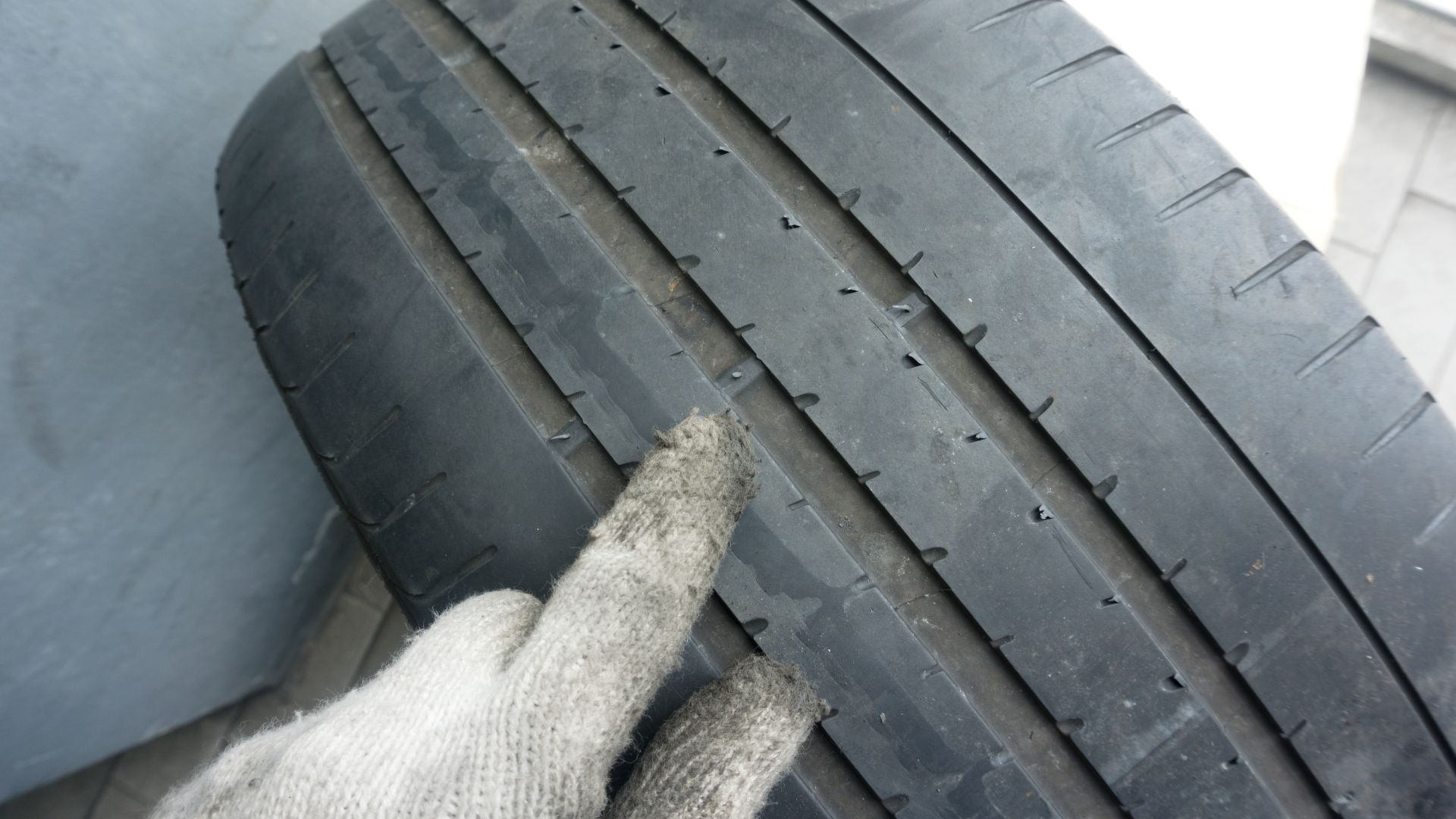 Nothing can compare with the driving sensation of rolling on a brand new set of tires, but as the tread wears off, you'll notice a big difference. That's why tire wear bars are so important since they represent small markings placed between the treads or within the grooves that inform you of the tread status.
Once the time for replacement comes, there's no better way to figure it out than by taking a look at the wear gauges. In this guide, we'll tell you exactly how you can understand the readings from wear bars, and the difference they can make in your driving experience!
The importance of tire wear bars
Tire wear indicators are one of the most important features of each tire you could come by, even though it might not seem like it at first. Let's be real, most drivers never bother taking a closer look into the treads. It's somewhat simpler to just feel the difference in traction and handling while driving, and replace the tires as you notice worn-off treads as one of the main signals of a flat tire.
Still, what you probably aren't aware of is just how useful wear gauges can truly be. There are two types of tire wear bars – those visible at 2/32″ of tread and progressive bars. The first merely serves as a warning as they become visible as you reach the final 2/32″ which is the minimum legal tread depth for safe driving.
On the other hand, major tire brands like Continental tires went a step further by giving you wear gauges that extend throughout the tread life. So, you can use these to track how fast your treads wear off when compared to the mileage you pass. It can give you an idea of the remaining mileage you can expect from the tire before it's time for a replacement.
Searching for wear gauges on your tires
If the concept of tracking wear throughout the tread life of your tire seems compelling, the first thing to do is locate your wear bars. Tire brands seem to place them differently but these are the locations most frequently used by major tire brands:
Between the tread blocks
Inside circumferential grooves
Within the shoulder blocks
Some manufacturers only include them in a single location, while others spread them throughout the tire, so you can always have at least one indicator to look at. Once you find the indicators, it's easy to recognize them.
They are always in the shape of a raised bar that's visible between the treads or within grooves. It doesn't necessarily mean that you should expect a number written on these bars. If there's nothing written over it, you should know that tread depth has reached the final 2/32 inches.
However, some brands like Continental include several bars with the markings for a "DWS" Quickview system, as you can see from the Continental TrueContact Tour review. These writings fade away during the tire's life cycle to reveal the perfect performance range at all points. So, when the "S" fades away, the tire won't be suitable for snow traction anymore. The "W" stands for wet traction, and the same goes for the "D" mark which means dry traction.
As the "D" mark fades away, you will reach the final legal tire tread depth level and the tire should be replaced.
What do the wear bars on tires mean?
The wear bars on tires give you an idea of the remaining tread life you can expect. If there's nothing written on the wear bar, you should consider replacing the tire as it could have reached the final 2/32 inches of tread.
However, some wear bars show up in form of lines. If there are 8 lines, it means you have 8/32″ left. As you drive, you'll see that two lines will fade away, leaving you with 6/32″ of the tread. Finally, you'll see only four lines remaining as you reach 4/32″ depth, before having to replace your tires on the last 2/32″.
Can you drive with tires at wear bars?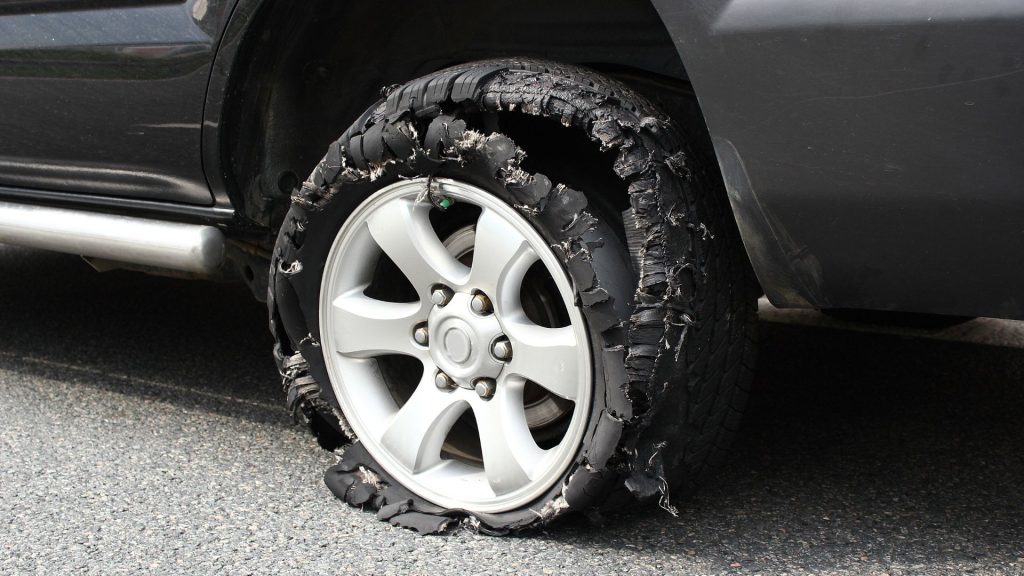 You can technically still drive with tires at wear bars, but it's illegal in most US states and your traction could be lowered significantly. Hydroplaning resistance is also lower as you'll have just the final layer of tread remaining on the tire.
The braking distance also gets longer and longer as the tires keep wearing off, so you should consider replacing the tires as you reach the wear bars. It's a wise thing to do both legally and for safety reasons.
When should I replace my tire's wear bars?
You should replace your tires with a new set if the tire treads get even with the wear bars. Moreover, most wear bars just become visible as you reach the final 2/32 inches of tread. It's the minimum legally allowed tread depth, so you should consider getting a replacement at this point.
What height is the wear bar on a tire?
The tire wear bar is usually placed on the final 2/32 inches of tread, but it all depends on the specific tire. As mentioned, some tires have tread wear gauges spread throughout the cycle of the tire, so they can be set as high as 10/32 inches on new tires.
How long can you drive on worn-out tires?
You shouldn't drive on worn-out tires even for a few miles. While it is possible, it's certainly not advisable as your tires will lose all of the safety features that the tread blocks and grooves utilize. If you have to drive on worn-out tires until you reach the mechanic or a local tire retailer, make sure to slow down and be extra careful, especially on wet roads.
Do winter tires have wear bars?
Yes, winter tires also have wear bars, and the indicators depend on the exact tire type. So, dedicated winter tires have a 5/32″ tread wear mark, since you'll need deeper treads to ensure the highest traction in the snow and wet.
On the other hand, all-season tires might come with two sets of wear bars. They could also have the proposed minimum tread depth for winter tires, and a regular 2/32″ mark for summer driving.
Alternative ways of checking tire tread depth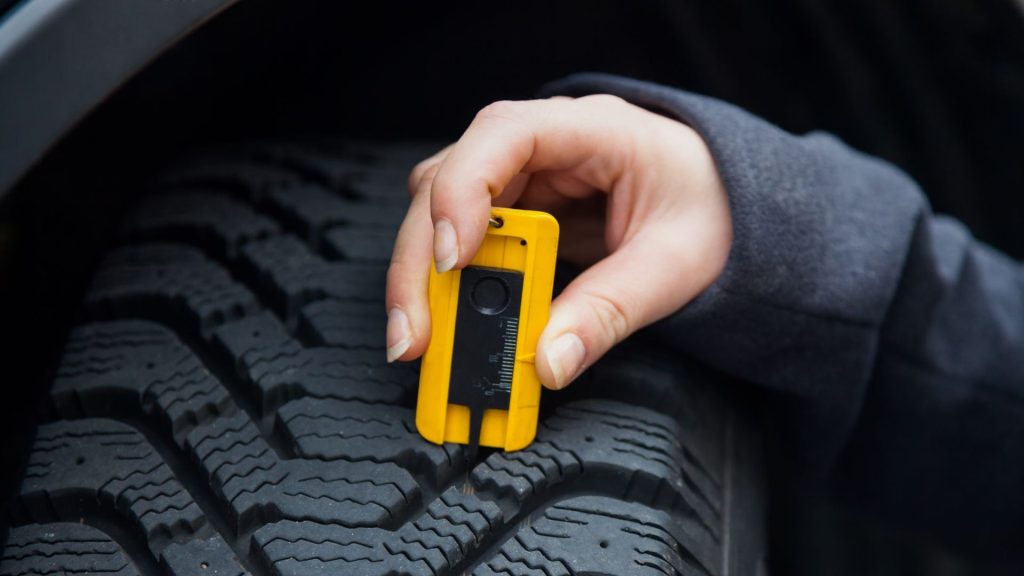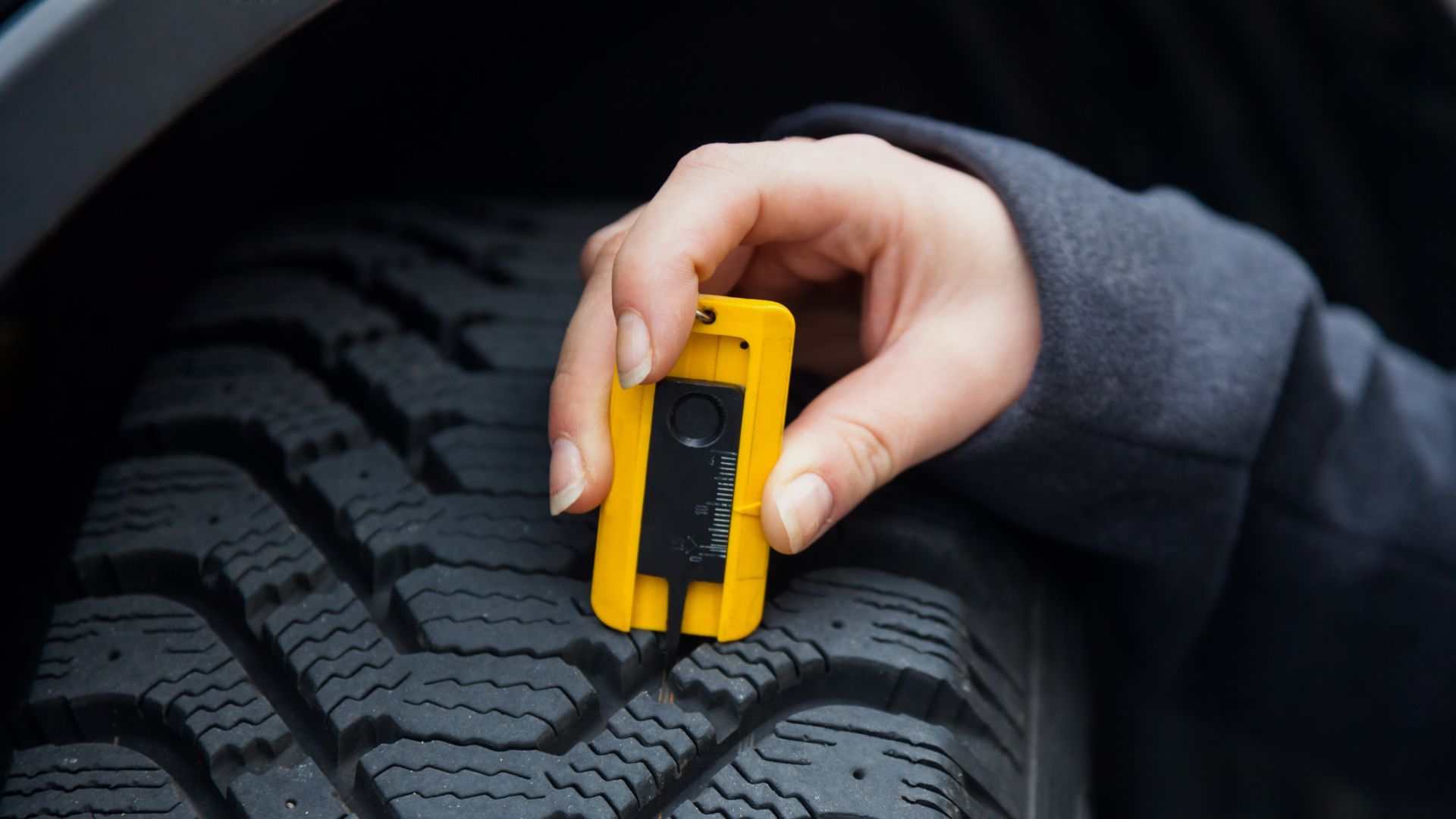 While most tires should have standard tread wear indicators or bars, there are also several other ways you can count on to determine the remaining tread depth level. The easiest way to do a tread depth check yourself is with a penny test.
All it takes is placing a penny between the treads with Lincoln's head facing down. If you can see Lincoln's head clearly between the treads, the tire's tread depth is below 2/32 inches or even 1/32 inches. You can also use a tread wear gauge found at almost any tire retailer or automotive parts shop to get a precise reading on the remaining tread depth of the tire.
Our take
In the end, this guide hopefully helps you understand the real value of tire wear bars. They might not seem like such an important aspect, but they truly add up to your safety and refined driving experience if frequently checked.
It only takes a few moments to take a look at the wear bar and at least be certain that your tire still has proper traction and safety features for upcoming journeys.