Clicking noise when braking — causes and fixes
Understand the unexpected cause of the clicking noise when applying brakes.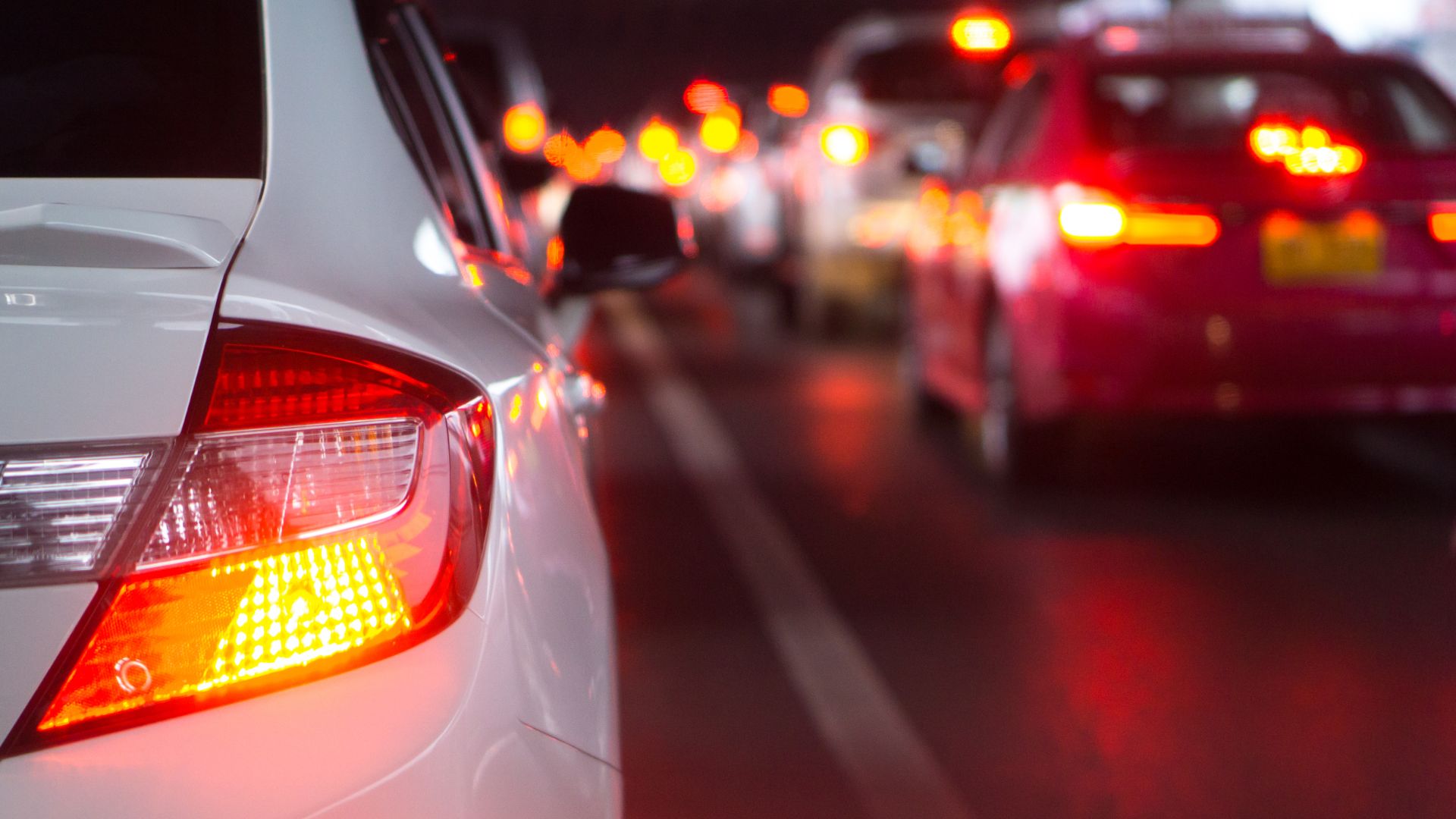 Your vehicle's brake system is one of the most vital systems of your car. It might be something you do not often think of, but we somehow place a lot of trust in our brakes. Your brakes ensure your safety and the safety of others on the road, and a functional brake can be the difference between life and death.
Managing your brake is important as this provides a level of security for you and your car. With proper maintenance techniques, your brake can be fully functional and ready to deliver whenever you press down your pedals.
However, like every other part of your car, a brake could go faulty at any time. Thankfully, various signs can help you know when the brake is faulty, and a clicking sound is prominent among these signs. A clicking noise when braking could be a result of loose components, cracks, and more. Let's look at some reasons why you hear a clicking noise while braking and what it could mean.
What is a brake?
A brake is a mechanical system that prevents motion by absorbing energy from a moving system and is used to slow or stop a moving vehicle, wheel, or axle, or prevent its movement, most often accomplished through friction.
How do brakes work?
The brakes eliminate kinetic energy for your car to stop, which is done by using the force of friction to convert that kinetic energy into heat. This hydraulic system multiplies the strength of your foot on the brake pedal into enough pressure for the brakes to bring the car stop.
Types of car brakes
Two kinds of brakes stop your car's movement while driving. They are the drum and disc brakes. In addition, almost all vehicles come with emergency and anti-lock brakes.
Drum brakes
The drum brakes comprise a brake drum fastened to the inside of the wheel. When the brake pedal contracts, hydraulic pressure presses two brake linings against the brake drum, and this creates friction and causes the vehicle to slow and stop.
Disc brakes
Disc brakes contain a brake rotor attached directly to the wheel. Hydraulic pressure from the brake cylinder causes a caliper (which holds the brake pads outside the rotor) to squeeze the brake pads on either side of the rotor. The friction between the pads and the rotor causes the vehicle to slow and stop.
Emergency brakes
Emergency brakes, also known as parking brakes, are secondary braking systems that work independently of the drum and disc brakes. While there are many emergency brakes (a push button or handle near the steering column, a stick lever between the driver and passenger, a third pedal, etc.), almost all emergency brakes are powered by cables that mechanically apply pressure to the wheels. They are commonly used to keep a vehicle static while parked but can also be used in emergencies if the stationary brakes fail.
Anti-lock brakes
Anti-lock braking systems (ABS) are found on most newer vehicles. If the stationary brakes are applied suddenly, ABS prevents the wheels from locking up to keep the tires from skidding. This feature is handy when driving on wet and slippery roads.
Signs of a faulty brake system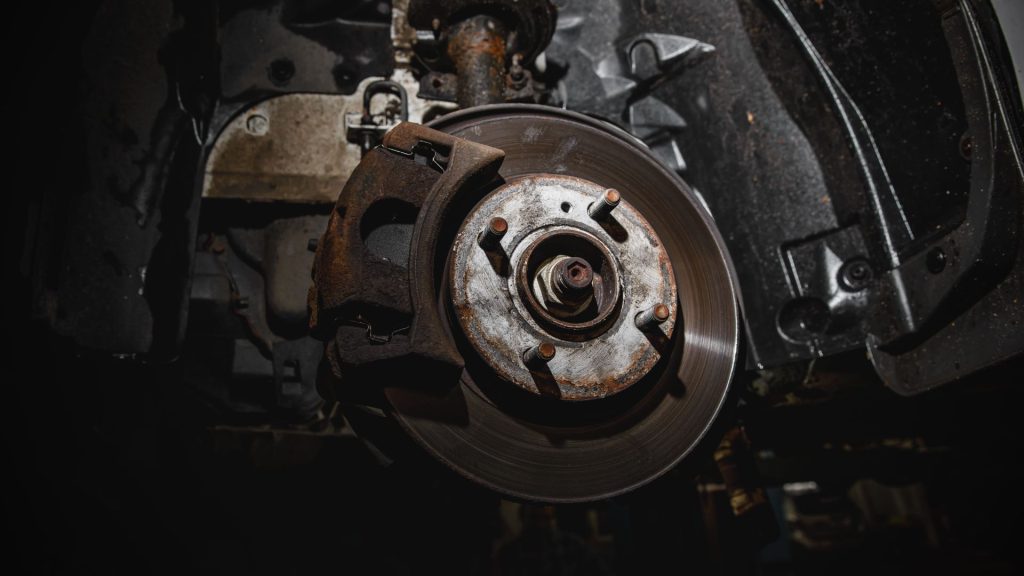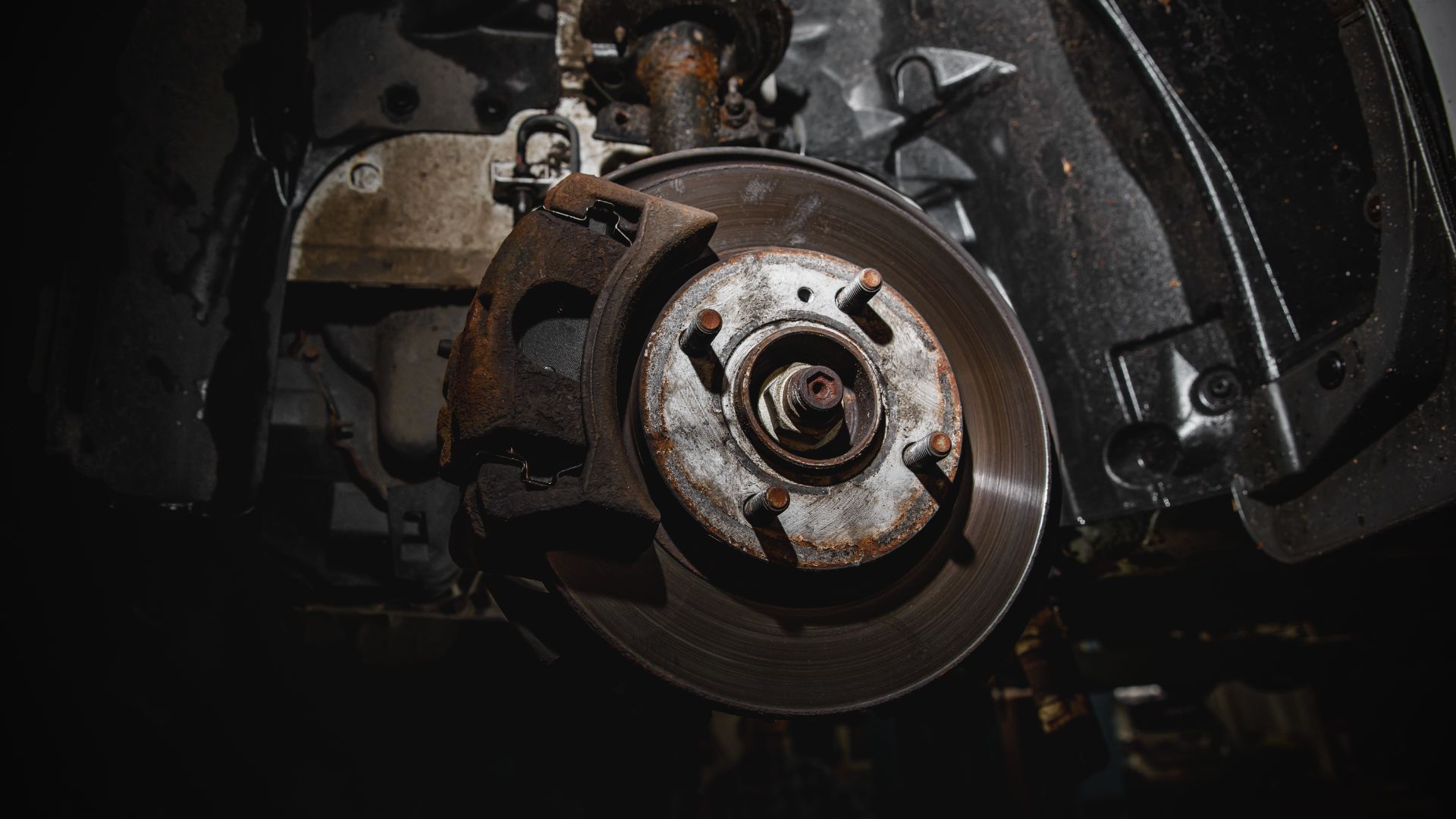 Several signs could help indicate a faulty brake system. A few of these signs include:
Wobbling or vibration when brakes are applied
Wobbling or vibrations are common brake problems, and this could be the result of an uneven rotor. Since the brake rotors sit inside the wheels and push against the brake pad when the brakes are applied, once it becomes irregular, your car wobbles each time you brake.
Leaking fluid
A lot of things happen at once whenever you apply your brakes. The brake fluid plays an integral part in the process because it creates hydraulic pressure against the brake caliper. If there is no brake fluid in your vehicle, you won't be able to stop the car safely. Therefore, you might often want to check your brake fluid for a decline or leakage.
"Soft" brake
Whenever you press on the brakes, you want to feel some friction. Soft brakes result from air or moisture in the braking system. This problem could also be with the master cylinder, and it will always require you to press the brake pedal down to the floorboard.
Scraping sound
Whether you have disc or drum brakes, a scraping sound could result from your brake disc and caliper rubbing together, which is heard when you stop the car. However, you may feel the brake pedal rumble as you step on it. It's also possible that you may hear a creaking noise when braking due to unlubricated caliper guide pins, so it takes an inspection to find the source of the noise.
Why do I hear a clicking sound in my car's brakes?
Generally, clicking sounds occur due to loose components in a brake. Since these parts are meant to remain fixed on their fittings, clicking could occur if they happen to slack. However, there are other possible causes of clicking sounds, and these include:
Debris stuck between the wheel and brake caliper
If stuck in the tight area between the wheel and brake caliper, objects like gravel and metals could cause clicking or grinding.
Bent backing plates
Brake pads have backing plates attached to their backs to protect the brake from dirt and damage. However, if these plates are bent inward, it rubs against the rotor or caliper and causes a clicking sound.
Cracked or loose wheel
A cracked or loose wheel tends to rub, click or grind, which is more common in steel wheels.
Loose brake calipers
Calipers are secured to their seats through guide pins and bolts, which helps keep them in proper suspension and allows the brake pads to contact the rotors so the vehicle can stop when the brakes are applied.
How to maintain a car brake system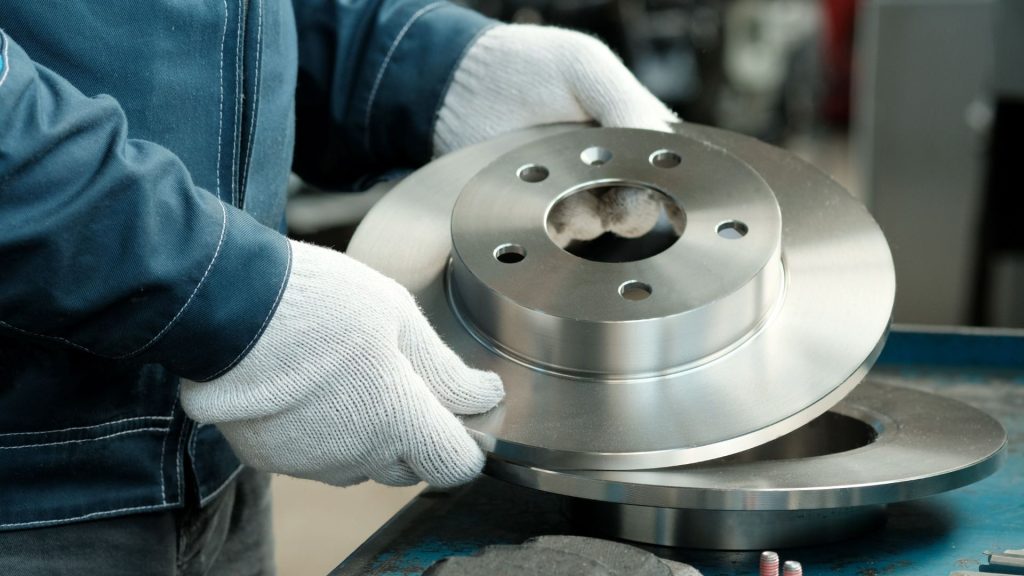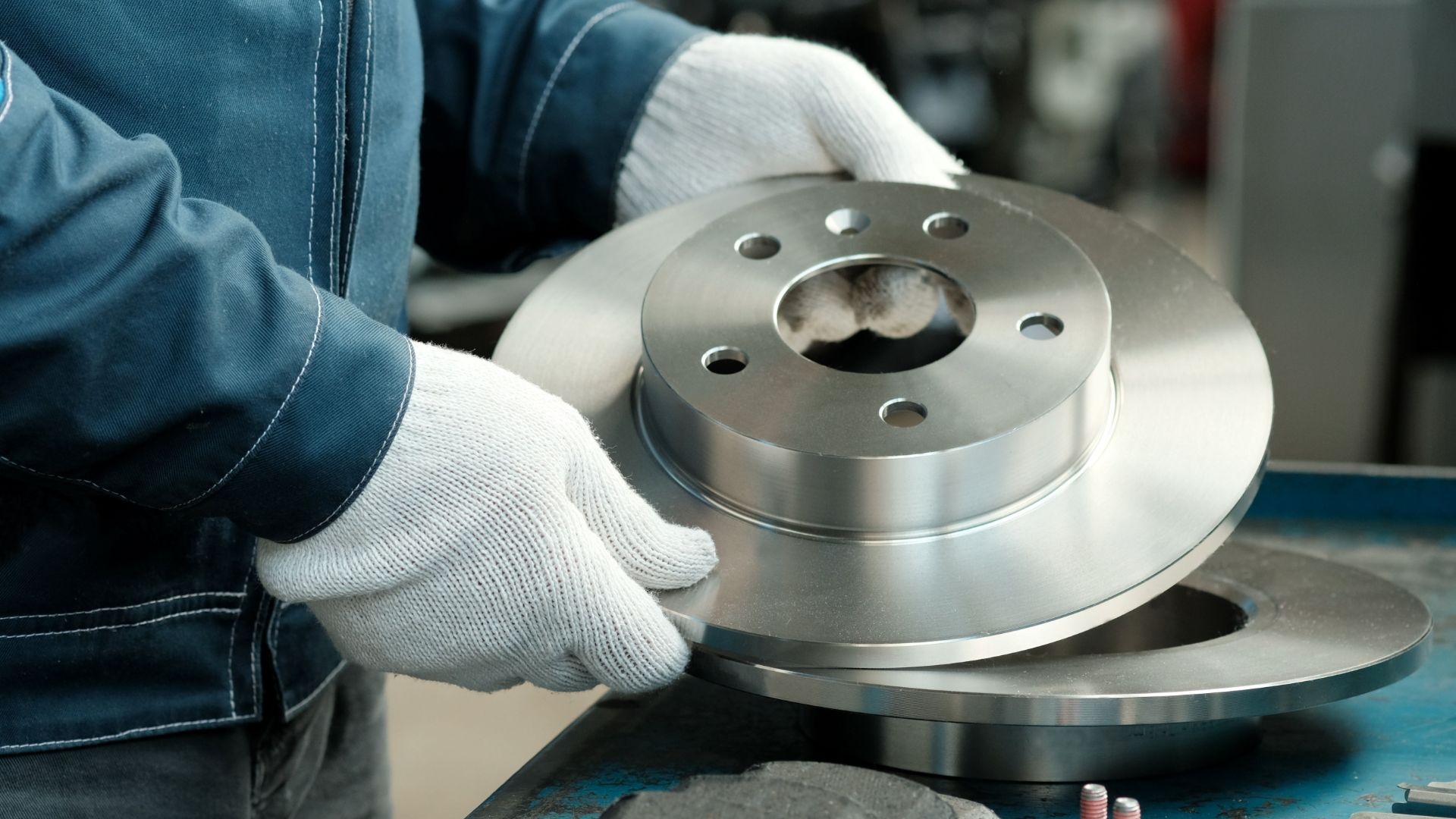 Proper car maintenance techniques can help you save money, rather than taking your car to a repair shop only when it is faulty. Your car brake system is crucial for your safety and the safety of other road users, so you should treat its maintenance as very important. A few ways to maintain your braking system include:
Change brake fluid
Monitoring brake fluid levels and carrying out an inspection check every three months would go a long way in ensuring that your brakes are in optimum condition. Also, it would help if you replaced brake fluids every two years or 30,000 to 40,000 miles.
Replace the brake disc
Depending on your driving style and environmental condition, you might want to change your brake disc every 20,000-30,000 miles.
Air expulsion
When it feels like your car makes soft brakes, you might consider bleeding your brake lines to get any air out. This is done by pumping the brakes and having someone close the bleeder valve once the brake fluid begins to flow through.
Brake pad and rotor inspection
Experts advise you have your brakes and brake pads checked annually and replace them if they look worn out.
How much does it cost to repair/replace?
A brake repair that affects parts like the brake pads, rotor, and caliper generally costs between $300-$800. However, that figure depends on your mechanic, and you can spend more than $1000 on a complete brake job, depending on the make and model of your car.
You can save considerable money if you learn to replace the rotors, brake pads, and calipers yourself. However, it is crucial to put safety before cost. If changing these parts scares you, you should consider contacting an installer to help you out.
Our take
Brakes are as important as any other system in your car; they can save your life when needed, and this is why you need to take every sign it gives seriously. A clicking sound is the most common signal from a faulty brake system, and this sign could arise from loose parts or external factors like specks of dirt and gravel. Proper maintenance is essential if you want to get the best out of this system, and this is necessary not only when it develops a fault but regularly. Remember, it plays a crucial part in bringing you home safely.
What causes a clicking sound while braking at low speed?
Clicking sounds at slow speed results from loosely fitted brake pads. Since brake pads are designed to stay fastened to the brake calipers, once loose, the brake pad can move when the brake is applied, and this movement causes a clicking sound when driving slowly or while braking at a slow speed.
Why are new brakes clicking when stopping?
New brakes can click if you have debris stuck in your braking system or you have loose internal parts in your brake system.
What is the clicking noise when braking in reverse?
Clicking is one of the most common noises you will hear when reversing the car due to the brake pads shifting forward or backward. You can take care of this by installing disk brake caliper grease, and the grease will lubricate the brakes and eliminate the noise.
BMW clicking noise when braking
You could experience a clicking noise when reversing your BMW if there is a thin film of dust on the brake rotors, worn brake pads, or even worn calipers. You should take your vehicle to a repair shop and have it inspected.