Are SUVs safer than sedans? — all you need to know
Understand the differences between SUVs and sedans for safety.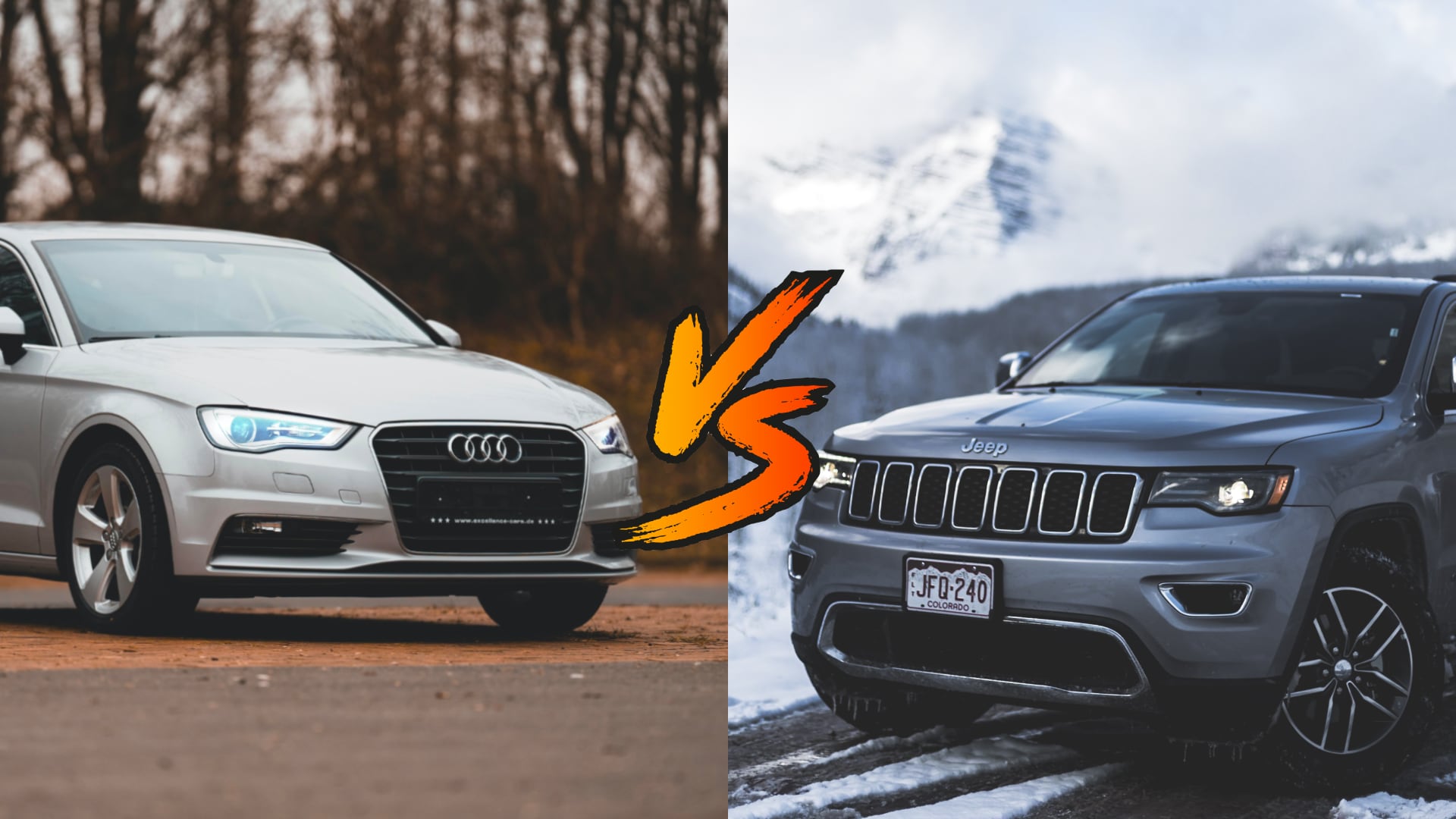 Safety is one of the most key considerations when choosing a vehicle. Aside from luxurious stylings, drivers usually compare crash-test ratings, weight, safety features, etc., when deciding which car is good enough to take home. If you're shopping for a new vehicle, and safety is a significant concern, you're probably wondering: are SUVs safer than sedans?
For the most part, SUVs and sedans are highway sweethearts for lovers of road trips and those who drive in the company of loved ones. With many recorded accidents occurring, there have been debates about the safety of the larger, higher, and heavier SUV compared to that of the lower and lightweight sedan. If you are reading this, you are probably trying to decide which car is safer for the duo.
Let's take a deep dive into the safety of sedans and SUVs.
Is an SUV safer than a sedan in an accident?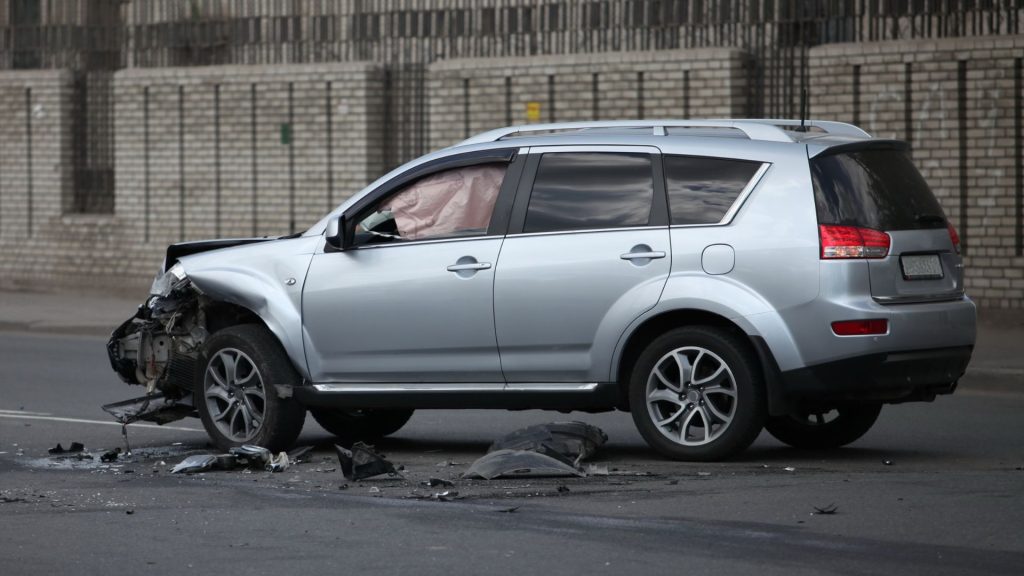 Many people depend on the crash test rating for their verdict on safety. Still, these scores give only some of the picture in providing practical knowledge about the car's occupant safety. Not only are drivers comparing SUVs to sedans in terms of driving safety, but there's also a dilemma on a hatchback vs SUV, so let's get to the details.
According to reports, people in an SUV are more likely to survive an auto crash by 50% more than those in a sedan. This is because SUVs are larger and have bigger crumple zones which crumple in impacts and divert shockwave force away from its passengers.
SUVs also have a lower center of gravity, are higher up, and are ready to handle shock, making them safer for all occupants, especially children. Unfortunately, the lighter sedan has a lower center of gravity, which makes it unable to handle greater impacts. That goes to say that the heavier the vehicle, the safer.
However, studies have shown sedans are the safest when two vehicles of the same size collide, while SUVs are more likely to crush each other. And also, sedans are easier to maneuver, so you skillfully avoid a collision altogether.
Are SUVs more likely to roll over than sedans?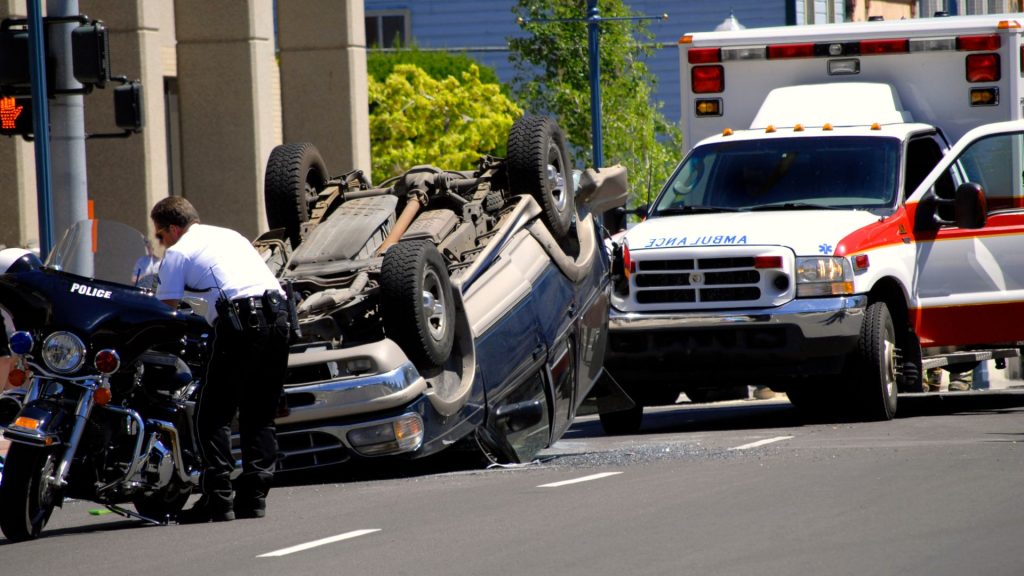 Cars with a higher center of gravity are more susceptible to rollovers, making them more prone to accidents. This means that SUVs are more prone to accidents and rollovers than sedans because of their high center of gravity. This exposes its occupants to a greater risk of dying in a rolling accident than those in the sedan. Also, SUVs are more vulnerable to extreme winds or harsh weather conditions, and too many people in them can destabilize the vehicle and threaten its occupants.
Thankfully, rollover accidents comprise less than 5% of fatal car accidents and 30% of deaths. The bulk of this number came from older SUVs with weak roofs.
According to the National Highway Traffic Safety Administration, 63% of deaths in rollover accidents were people being ejected from the vehicle. This means that it would help you wear a seat belt to minimize your chances of death or severe injury when moving in any car, SUV or not.
To make it juicier, modern SUVs have wider wheelbases, lower centers of gravity, and Electronic Stability Control (ESC), making SUVs one of the safest cars on the roads.
What safety features should I look for in an SUV?
It is not enough to know that SUVs are much safer than sedans and that some safety features you must ensure are present when shopping for a new vehicle.
Some helpful safety features are seat belts, backup cameras, collision detection, lane-keep assistance, airbags, and crumble zones.
Researchers, however, emphasize that SUV lovers should focus on active safety options like blind-spot cameras, automatic braking, and traction control systems. At the same time, those looking to purchase a sedan should concentrate on getting passive safety features like crumple zones, airbags, and variable seat belts.
With the invention of modern cars, we are spoilt for choice with several safety features that help optimize our need for safety, whether in the SUV or sedan.
Which is safer if an SUV crashes into a sedan?
Every vehicle has its safety stats, but it would be the most affected if an SUV were to take on the sedan in the head-on contest.
The laws of physics state that when there is a crash between mismatched vehicles, the lighter one takes the brunt of the impact.
Reports also say those sedan occupants are ten times more likely to sustain severe injury or possibly die than SUVs. That is a lot.
According to a series of studies from the University of Buffalo researchers on head-on collisions between a single vehicle and an SUV, the driver of a sedan is roughly 8% more likely not to survive in a crash than the SUV driver. If you are a sedan driver, fighting is not an option; fleeing is.
How does vehicle weight affect safety rating?
Size may not be the only consideration when choosing a safer vehicle, but it does matter. The distance between the front of the car and the occupants in larger vehicles is longer than those of smaller vehicles, providing better protection in frontal collisions. In that light, let's assume you are driving a Jeep Wrangler and asking the following question – how much does Jeep Wrangler weigh?
Bigger vehicles have greater mass and momentum than lighter ones, so when they collide, the heavier one keeps going forward while forcing, the smaller one backward and subjecting those in the lower vehicle to negative energy from the crash.
Again, their higher bumpers and other energy-absorbing elements in Bigger trucks and SUVs tend to pose higher threats for individuals in cars. This means that higher, larger vehicles can easily climb up the hoods of the small cars, thereby increasing the risk of injury and death for the occupants.
In 2019, the IIHS conducted a series of crash tests with a midsize SUV, a small car, a large car, and a mini car. Although both the small car and the mini car had excellent safety ratings in the five IIHS driver-protection tests, they did poorly in collisions with the larger vehicles, thus, highlighting the role of size and weight in the vehicle's safety.
To salvage this situation, automakers are making adjustments that align the energy-absorbing structures of modern pickup trucks and SUVs with those of smaller cars. In 2013 – 2016, car passengers were only at a 28% risk of death in incidents involving SUVs compared to 59% in 2009 – 2012.
SUV vs. sedan — which is best for you?
There are pros and cons to every car. Big and heavy vehicles may have more advantages in a head-on collision, but they have cons in order areas. For instance, lighter cars have better fuel economy ratings than heavier ones. And automobile manufacturers are doing their best to ensure that vehicles of all sizes are safer than ever and overall traffic fatalities are near their all-time low.
When shopping for a vehicle, look for up-to-date safety features like Electronic Stability Control, Antilock Brakes System (ABS), traction control, seatbelt pre-tensioners, airbags, Lower Anchors, and Tethers for Children (LATCH).
Other features to look out for are accident avoidance systems which include adaptive cruise control (ACC), automatic emergency braking (AEB), forward-collision warning (FCW), blind-spot warning (BSW), lane-departure warning (LDW), etc. These safety features and accident avoidance systems will increase your odds of survival and help prevent an accident from happening in the first place.
And always choose a vehicle that has performed well in more than 50 government and insurance industry crash tests with average or better-predicted reliability.
Our take
The safety of a vehicle only partially depends on the type of vehicle involved, and the cautiousness of the driver contributes to how safe the trip is. You should always adhere to safety precautions like using seat belts, not texting while driving, not drinking to drive, etc. A high-rated vehicle can still get into a catastrophic crash at the hands of a reckless user.
One more thing! Newer vehicles are much better than older ones owing to technological advancements and many additional safety features deployed into newer cars. A 2022 5-star rated sedan is likely safer than a 2010 SUV.
Millions of lives have been saved by airbags, Electronic stability control, forward collision warning, braking, and other accident avoidance features. For this reason, it is better to choose newer versions of whatever vehicle you select, an SUV or a sedan.
Is it better to drive a sedan or SUV?
Many drivers prefer SUVs to sedans, but sometimes bigger means something other than better. A lot of factors could contribute to which of the duo is better to drive. If your aim is primarily safety in a crash, SUV is the car for you. u003cbru003eu003cbru003eBut how about better fuel economy, easy maneuvering, and not getting into a crash in the first place? That would make the sedan a perfect option. u003cbru003eu003cbru003eGenerally, when choosing a vehicle, it is advisable to look out for up-to-date safety features, as automobile manufacturers are doing their best to ensure that vehicles of all sizes are safer than ever. Overall, traffic fatalities are near their all-time low.
Are SUVs safer than regular cars?
Based on proven studies, Sports Utility Vehicles are safer than their sedan counterparts, especially when transporting children. But remember that SUVs are more susceptible to rollover accidents than sedans because of their high center of gravity. u003cbru003eu003cbru003eLuckily enough, rollover accidents only account for 5% of fatal car accidents and 30% of death. 63% of these were due to people being ejected from the vehicle, which means that using seat belts would reduce your chance of severe injury or death in a rollover accident.
What car is safest in a crash?
The scores gotten from crash tests give only a partial picture. For instance, a bigger car with a low safety rating can still take down a smaller car with a high safety rating. u003cbru003eu003cbru003eThe results would be that the smaller vehicle is less likely to survive the crash. The sedans are the safest for cars of the same size, unlike SUVs, which will crush themselves.