Smart car weight — how heavy is it?
Understand the impact of weight on smart car performance and efficiency.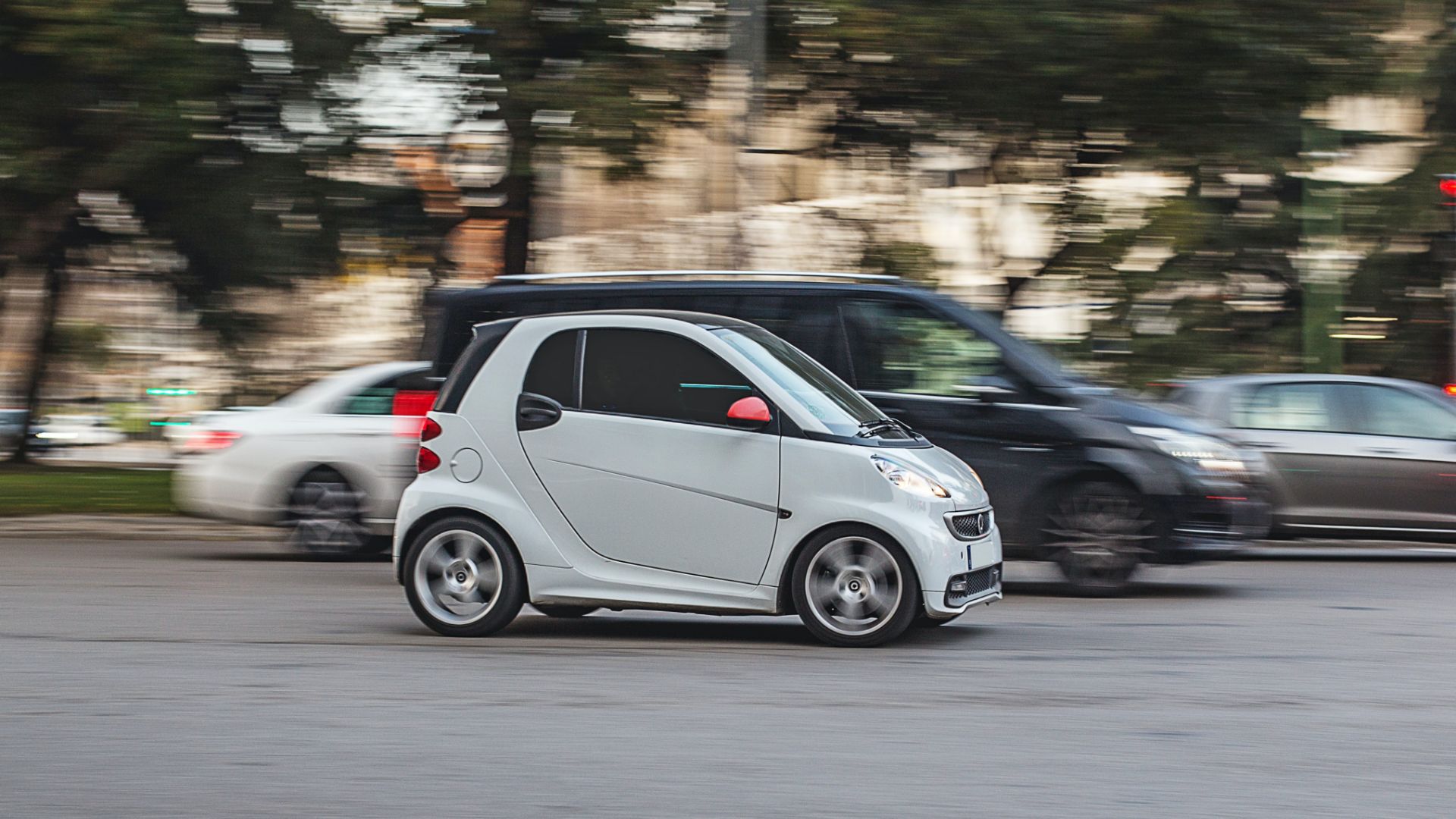 Most people choose smart cars that require minimal expense due to their cost-effectiveness. The primary cost of owning a vehicle lies in the gasoline used to power the car, and the main factor that affects how much gas a vehicle needs is the weight.
The heavier a vehicle weighs, the more gas or energy it takes to move. Smart cars weigh about 1,500 pounds. Another term often used to describe a vehicle's weight is its "curb weight." The curb weight applies to the weight of an empty vehicle or the weight it possesses while sitting by the curb. The smart car's curb weight remains at 1,500 pounds.
This article provides detailed information about a smart car's weight and answers related questions.
How much does a small smart car weigh?
Small smart cars weigh lesser than their larger counterparts. On average, a standard vehicle can weigh between 1.5-2 tons, with a smart car in a range of 1500-1800 lbs, although weighty models can weigh up to 3000 pounds. However, the exact weight varies depending on the model and the year of the car. Furthermore, electric smart cars are usually heavier, owing to the battery size needed to power the vehicle.
It's just like the question "how wide is a car" since it depends on a lot of factors and the type of car.
What is the weight distribution of a smart car?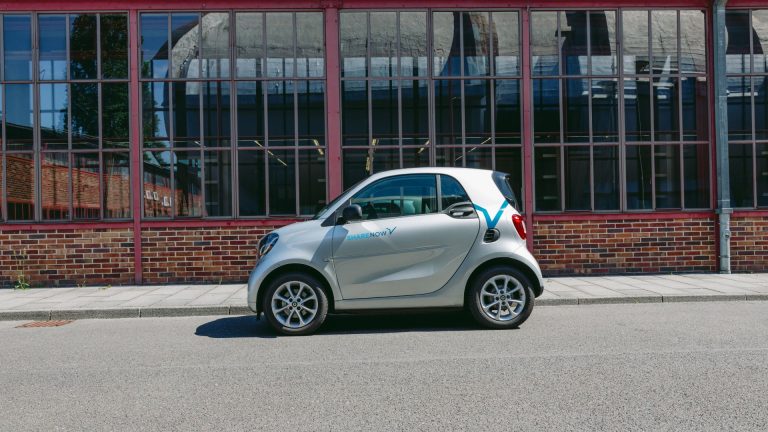 The typical weight distribution in smart cars is a 50/50 model, which means that there is an even weight distribution between the front and the rear of the car. It is worth noting that vehicles with even weight distribution tend to be faster—additionally, smart car weight distribution help in keeping even wear and tear on car parts.
If there is more weight on the front wheels of the vehicle, there would be increased wearing on the front brakes since the front wheels have to work harder to stop the vehicle. This would lead to frequent replacement of the front brakes; therefore, evenly balanced weight prevents uneven wear while making it effective for the vehicle and more convenient for the user.
Although it is not always possible to achieve a 50/50 weight distribution on a smart car, thus, some smart car models settle for a 45/55 weight distribution but with similar benefits.
Does the design affect the weight of a smart car?
The weight of the smart car is a crucial factor manufacturer consider when designing the vehicle. Generally, these cars have simpler, compact designs, thus reducing production costs. They are designed with a compact outlook, maximizing the available while providing optimal efficiency in all aspects.
The weight is reduced owing to its simple design. Furthermore, the primary objective of having a simple, compact design would be minimizing the cost of the vehicle and its fuel consumption.
What is the heaviest part of a smart car?
Generally, the engine and transmission are the heaviest components of a fuel-powered smart car. Conversely, the battery would be the heaviest part of an electric-powered smart car. Also, the body and steering wheel might significantly impact the vehicle's weight. Besides that, the smart cars' wheels are one of their lightest components.
Why is a smart car's weight important?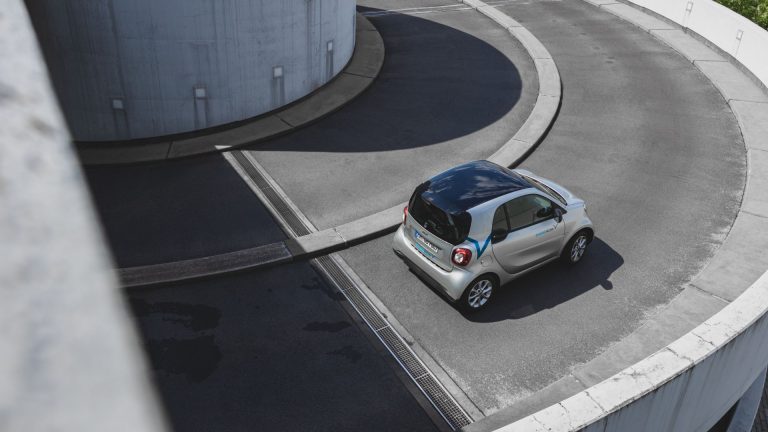 It is important to consider weight when shopping for any vehicle, not just a smart car. This is because the weight of a vehicle affects not just the vehicle's gas consumption but also its overall performance. Below we look at a few of them:
Wheel brakes
As previously stated, a vehicle with more weight on its front wheels makes the front brakes work harder, causing them to wear down faster than the rear brakes. You will need to replace the front brakes more often than the rear brakes. However, a smart car's balanced weight distribution allows your brakes to wear evenly on the front and rear of the vehicle.
Mileage
As mentioned earlier, the cost of transportation centers around gas consumption which is why most people turn to vehicles with low gas consumption. Weight affects gas consumption because the more significant the mass of the vehicle, the higher the energy or fuel required to power it. The smart car's weight allows it to conserve gas consumption, which is possible because of its small amount of weight.
Stability
Suppose you've seen a car show where the driver performs a wheelie on takeoff. In that case, getting the vehicle to pull its front wheels off the ground requires most of its weight to be centered over the back wheels. The absence of sufficient weight on the front of the vehicle and the forward motion caused by pushing the gas pedal initiates the wheelie.
Contrarily, if you apply just the front brakes in stopping a bicycle that has been going at high speed, you may experience a tendency to be flipped over the bicycle's handlebars. The forward motion and excessive weight on the front wheels cause this, and both situations of imbalance weight are bad for the vehicle's safety and stability.
A smart car's stability is a critical factor when talking about safety. Without proper and even weight distribution of the vehicle's weight, the control and handling of the vehicle could present the driver with dangerous situations.
Are smart cars safe?
Contrary to general beliefs, smart cars are not dangerous when compared to other vehicles. As a result, the National Highway Traffic Safety Administration (NHTSA) gives most smart cars an A rating in highway safety owing to their sturdy reinforced steel frame and even weight distribution. You can take the Insurance Institutes for Highway Safety's word if you are unconvinced.
Generally, smart cars have a lower premium insurance price when compared with most vehicles and also a reliable track record when it comes to avoiding road accidents. If there is anyone with a high interest in ensuring that smart cars are safe, it will be an insurance company. Of course, driving safety also depends on your driving style and whether you respect the safe speed to drive a car based on the Smart car's weight.
Smart car safety features
Although there is an old saying, "bigger is safer," several safety features are included in the smart car that helps keep occupants safe without adding much to the vehicle's weight. Remember that lighter weight means more mileage.
Generally, smart cars have four airbags waiting to be triggered in the case of an accident; built-in protective headrests to prevent whiplash injuries during rear collisions. Also, they have specially designed seats, state-of-the-art seat belts for comfort and protection, and Tridion Safety Shell, which protects them from crashes at 70 mph.
Furthermore, there is additional protection by the crumple zone at the front of the vehicle. Its large crumple zone prevents excess kinetic force from reaching the driver, thus reducing blunt force injuries and whiplash. This design is possible since the vehicle's engine is at its rear.
In addition, smart cars have many conventional safety features like active brake help, automatic door locking, anti-lock braking, etc. Also, smart car models have breakdown kits with sealant and compressor, acoustic indicator, crosswind help, etc.
With all these safety features, you shouldn't immediately assume that smart cars are unsafe because of their small weights. Conversely, they have passed the same safety crash test that other vehicles have passed to be deemed road ready.
How many people would it take to lift a smart car?
Considering the small amount of weight a smart car has, most people are just curious about the number of persons it would take to lift such a small vehicle. Surprisingly, it takes a good number of people to achieve this.
Looking at the average adult male's weight, about 197.9 pounds, the weight of a smart car at 1500 pounds, and the typical deadlift strength of an adult male at 1.5x body weight, it would take about 8-10 people to lift a smart car.
For powerlifters who can handle 2.75x their body weight, about 3-4 people should be able to lift a smart if we're talking about lighting the vehicle bodily off the ground.
Our take
Smart cars are generally lighter than other modern vehicles but are nowhere as popular, and their small size and jerky movement are a turn-off for most buyers. On the bright side, however, they are economical regarding fuel consumption owing to their light weight.
Additionally, these cars have great features that give the car owner a feeling of safety. Also, its 50/50 weight distribution allows it to balance correctly, promoting even wear of the brake pads, handling, and stability.
What is the lightest smart car?
The 2007 Smart Fortwo is considered the lightest smart car, with a curb weight of about 1610 pounds.
What does a Smart Fortwo weigh?
A Smart Fortwo's weight varies depending on the model. For instance, first-generation (1998-2002) smart cars weigh about 1610 pounds, second-generation (2007-2014) weigh between 1653-1753 pounds, and third-generation (2016 to date) weigh about 1940 pounds.