How often to change spark plugs? — explained
Determine the ideal frequency for changing spark plugs with this essential guide.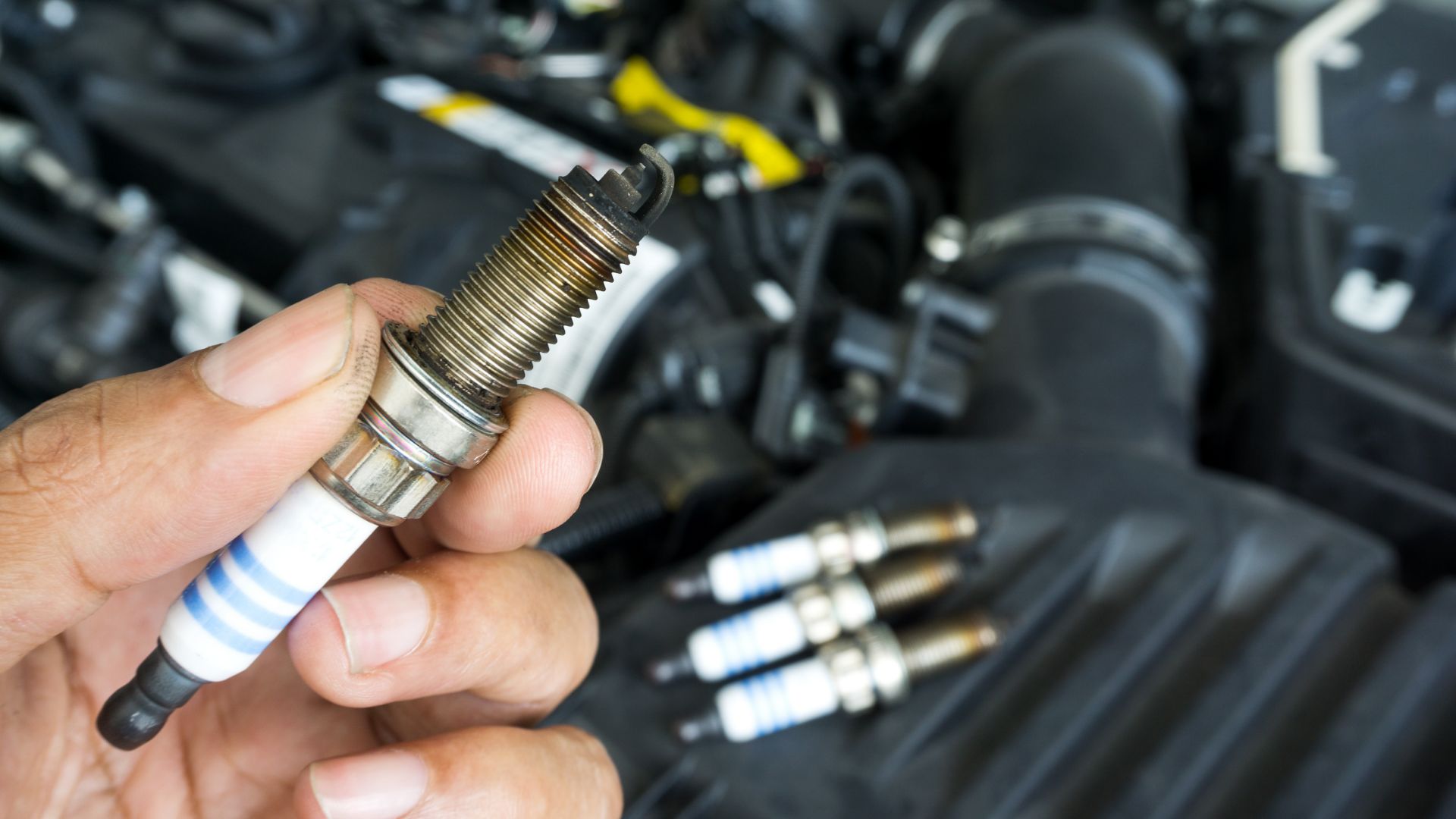 Spark plugs are designed for long-term durability and typically need to be replaced every 80,000 and 100,000 miles. However, they can become damaged earlier than expected and require replacements to avoid further engine repairs.
Spark plug maintenance and replacement are required, but there is no established timeframe for when to do it. As the owner and driver of your vehicle, you are responsible for routine maintenance of your plugs and promptly addressing any issues.
This article will look at spark plugs, their functions, how to identify a faulty spark plug and how often you need to change spark plugs. Read on to learn more.
What is a spark plug?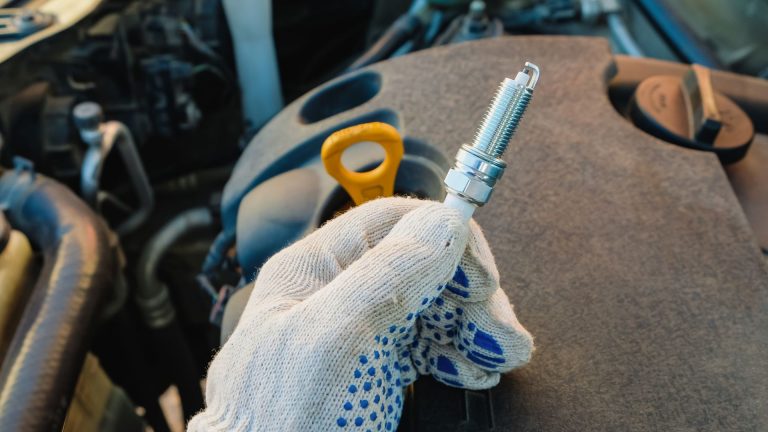 A spark plug is an integral part of the vehicle that fits into the cylinder head of an internal combustion engine. It has two electrodes spaced apart by an air gap and discharges current from a high-tension ignition system to create a spark that ignites the mixture of gas and fuel.
This explosion pushes the piston back down the cylinder. This means that the electrodes and the insulator keeping them apart must sustain high temperatures and electric stress of up to several thousand volts.
The length of the spark gap affects the spark's energy, while the insulator's form impacts the operating temperature. Internal combustion engines have always depended on an electrical charge, despite the automotive industry's current trend toward entirely electric vehicles. If the spark plug is damaged or improperly adjusted, the result might be a malfunctioning or dead car.
Functions of a spark plug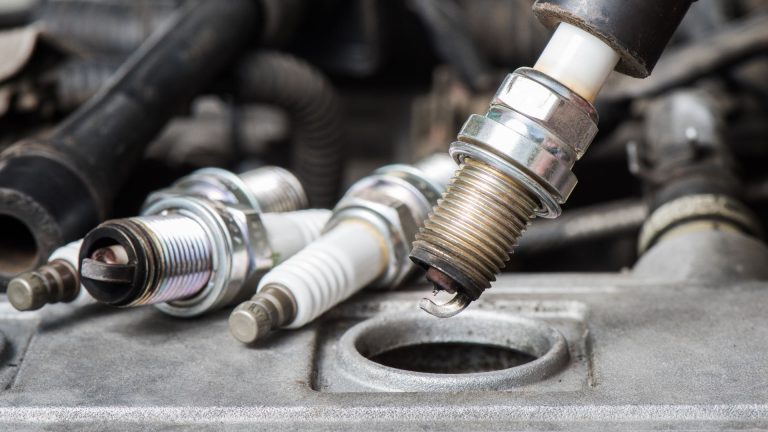 The spark plug in a vehicle is designed to carry out specific functions. There are two primary functions of a spark plug, they include:
Disperse heat from the combustion chamber
Plugs can only remove heat; they cannot produce any heat. The plug's firing end must be kept at a high enough temperature to avoid clogging and low enough to prevent pre-ignition.
The spark plug serves as a heat exchanger by removing waste thermal energy from the combustion chamber and transferring it to the engine's cooling system. The capacity of a spark plug to disperse heat from the tip is referred to as its heat range.
To ignite the air/fuel mixture
If the voltage supplied to the plug is high enough, electrical energy is passed through the spark plug, springing the gap in the plug's firing end. This electrical spark ignites the gasoline/air mixture in the combustion chamber.
How do I know if my spark plugs need changing?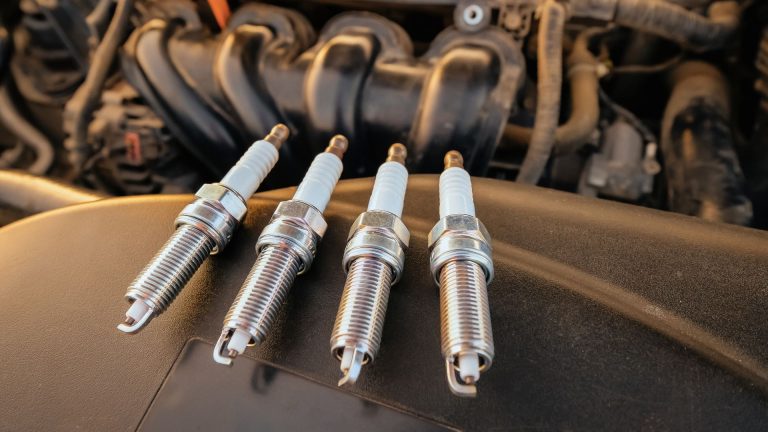 The plugs set the engine's pistons in motion and continue to provide power to keep your vehicle moving down the road. Appropriate and timely maintenance not only improves the longevity of your car, but also creates a better driving experience.
If you forget to take your car in for a regular tune-up, it may show signs it needs attention and care. So, what happens when spark plugs are faulty, and what can you do to fix them?
Remember that your spark plugs can always get bad even before it exceeds their proposed durability. When this happens, Here are signs and symptoms that let you know it's time to replace your car's spark plugs.
Troubles starting your car
Your spark plugs have one of the essential jobs in your vehicle: to provide the spark that powers the engine. Therefore, once the spark plug gets old and worn out, it has a harder time creating the spark that powers your engine.
If your car stalls while starting, there could be a problem with spark plugs or damaged spark plug wires. In the worst cases, you will notice the signs that you need new spark plugs once you're stuck in your driveway. Have them replaced when needed to avoid being disappointed.
Rough idling
Your spark plugs may be faulty if you hear noises such as knocking, pinging, or rattling from the engine. Sometimes if you start your car but notice the engine's sound is unpleasant, that is a warning sign. Rough idling may cause your car to make odd noises. In addition, the vehicle can begin vibrating noticeably.
Spark plugs use the electrical current from ignition coils to ignite the air/fuel mixture within the combustion chamber. A plug that is damaged or installed incorrectly can result in fuel being burned at an inconsistent rate. Leaving this unattended might damage other parts of the vehicle as well.
Slow acceleration
Your spark plugs ignite the fuel in your cylinders and force them into motion, and the energy produced by this process propels you forward on the road. If you spend a long time in the passing lane or can't seem to get up to speed, your spark plugs may be faulty.
You're probably familiar with how your vehicle handles and most drivers and can observe when something is abnormal.
If your car isn't as responsive as usual, particularly when trying to speed up, this could be traced back to worn-out spark plugs. It might be time to replace them to have a smooth driving experience.
High fuel consumption
A misfiring spark plug can reduce fuel efficiency by so much percentage. If your spark plugs are on the verge of losing it all, they'll take it out on your gas mileage. Worn-out spark plugs can increase your vehicle's fuel consumption because they won't effectively burn the fuel that goes into the engine chamber, meaning that some or all of that fuel may go to waste. As a result, you'll need more fuel to cover the same distance.
You might only notice this issue if you spend more time and money than usual at the filling station. In this case, replacing your spark plugs can fix the problem right away.
Check engine light comes on
The check engine light turning on or flashing is the most noticeable sign that a plug is beginning to fail in modern vehicles, and this can cause your engine to misfire. Following the manufacturer's recommendations, spark plugs should ideally be changed as part of routine maintenance.
Driving with faulty spark plugs could strain your engine's exhaust cleaner, costing you money in repairs. However, other factors could be responsible for your engine light coming on, and this is not a good indicator and needs to be addressed as soon as possible.
Misfiring engine
You might not notice right away some of the aforementioned symptoms. However, you might still notice the cause of these issues: engine misfiring. Misfiring is the common term when some or all of the fuel in the chamber cannot ignite. Misfiring engines must work harder and consume more fuel to deliver the power you need, resulting in declines in your vehicle's fuel economy and performance.
When combustion fails, you'll notice that your engine cuts out momentarily or pulls you forward in a jerky way, which is very dangerous on a busy road. It can also lead to significant, lasting damage if the problem isn't fixed.
What causes a bad spark plug?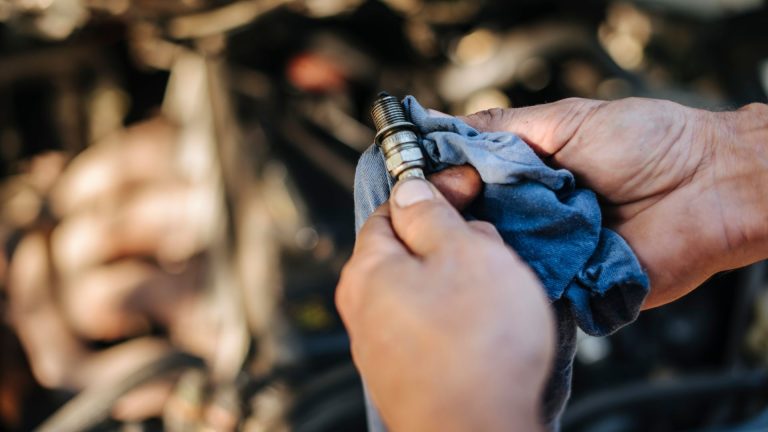 When a spark plug gets bad often or has not reached its durability, some underlying issues can cause this. However, some of this is unavoidable and the natural course of a vehicle's life. They include:
Build of oil and carbon that dulls their effectiveness.
Overheating spark plugs from an incorrect fuel-to-air ratio can wear out spark plugs faster.
A loose wire connection from low-quality plugs or improper engine tuning.
Poor fuel quality and a bad fuel filter can lead to a carbon build-up.
Our take
Spark plugs play a crucial role in starting your automobile engine because, if worn out, they won't produce a spark or may cause serious damage. For your car's engine to function correctly, spark plugs are essential.
However, many factors might affect how your spark plugs experience wear and tear to require replacement, the car model, and how often you drive. It's preferable to change spark plugs and engines before you start to notice any more issues that will damage other essential parts of your vehicle.
How long do spark plugs typically last?
Most spark plugs typically last for 100,000 miles, though some may be as much as 120,000 miles. Long-life platinum spark plugs can last 100,000 miles or longer, provided the engine isn't using oil or doesn't spend a lot of time idling.
How do I know if my spark plugs need changing?
The most common signs of bad spark plugs include start-up trouble, rough idling, sluggish acceleration, declining fuel economy, engine misfiring, and engine knocking.
What happens if you don't replace spark plugs?
If you let your spark plugs go for too long, you could severely damage your engine. The deposits that build upon the plugs can eventually cause them to misfire. When this happens, the unburned fuel in the cylinders can eat away at the cylinder walls, and your vehicle can sustain other severe damages, which will cost much to repair.