Why does my car jerk when I accelerate?
Explore the reasons for your car's jerking motion during acceleration.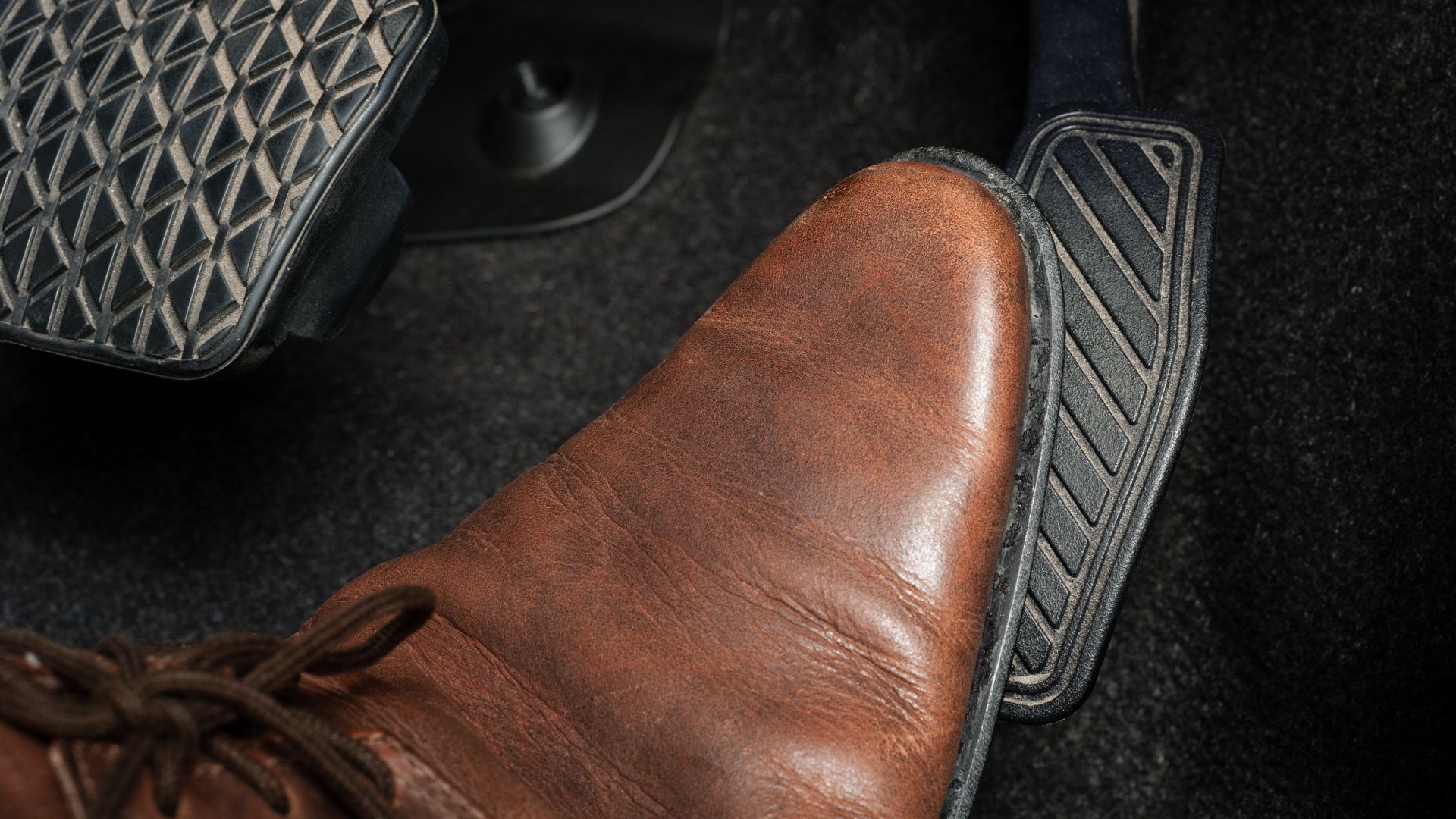 Have you ever been in a situation where your car jerks while accelerating? If yes, you've probably wondered – why does my car jerk when I accelerate? Your automobile may jerk for various reasons ranging from a defective spark plug to a transmission issue, making it challenging to detect the problem if you are not an expert. Even if the check engine light is not yet illuminated, your car may jerk when accelerating or experience engine stalling.
It might be uncomfortable and challenging to manage this feeling while driving. You shouldn't dismiss the problem if you notice that your car jerks as you accelerate, because if you don't fix a jerking car, your vehicle may experience further issues in the future.
In order to help you understand the cause(s) of the car jerking you experience while driving, we look at a variety of scenarios and what you should do in each one.
Causes of car jerking during acceleration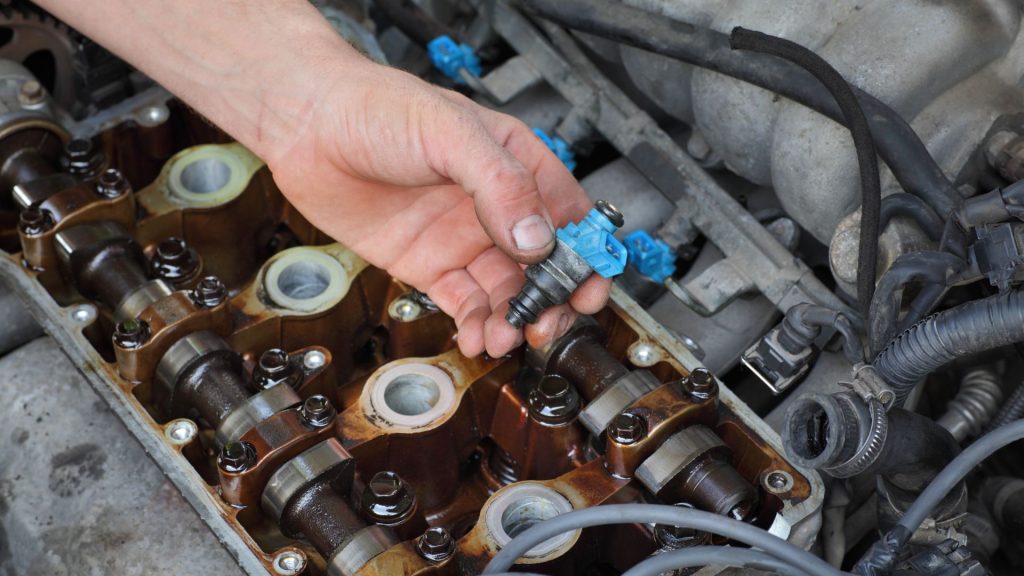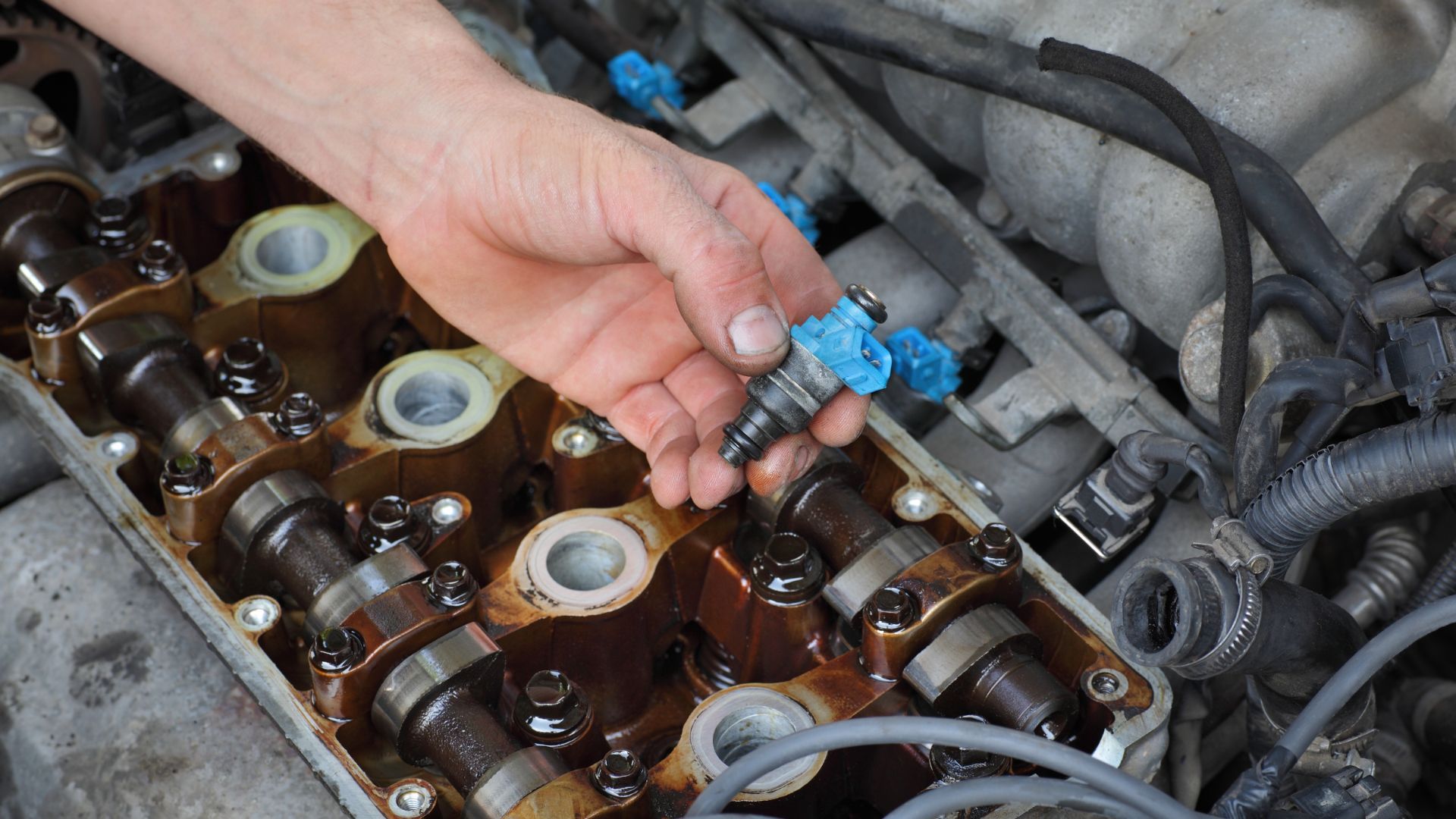 Before we discuss the potential causes of this issue, we'd like to point out that you might be the issue. Yes, you. Okay, so we're trying to say that if this is your first time operating a stick shift or if it's been a while, your gear change may be the problem in this situation.
If you don't shift gears smoothly enough for the car, the vehicle may jerk as you move through the gears. If you believe your driving may be the problem, you should learn how to operate a stick shift properly.
Some possible causes include:
Damaged accelerator cable
Even though many cars today use electronic drive-by-wire throttle control, some vehicles still use a throttle cable to accelerate (physical accelerator cable). You may experience jerking if your acceleration cable is worn out.
Why does this matter? This cable is a mechanical connection between the gas pedal and the throttle plate on the vehicle. The cable would quickly begin to deteriorate with continuous driving, and when pressed on the gas pedal, it would cause a slowdown.
You will experience the car lurching as opposed to an effortless acceleration if you notice that your automobile jerks while driving at high speeds; you should pull over and check the cable's outer coating.
Faulty spark plugs
When spark plugs are worn out, the engine will misfire. MIsfires and jerking at higher driving speeds are among the main symptoms of bad spark plugs. Your car jerks while accelerating because your spark plugs do not ignite the fuel in every piston cylinder. Your engine won't operate smoothly, leading to engine misfires. Most spark plugs require replacement every 20,000 to 30,000 miles.
Your mechanic should frequently change them as part of standard maintenance. Therefore, it shouldn't be a problem if you maintain your car correctly. Spark plug replacement is usually a simple and affordable repair.
Damaged cylinder
Your car's engine's combustion occurs in the cylinder, and if it isn't functioning correctly, it may result in engine misfires. As any engine maintenance might be, this problem can be expensive to address, but it shouldn't be disregarded. Your engine will sustain additional harm the longer you drive your car with a damaged cylinder.
Dirty fuel injector
This is one of the most frequent causes of a car jerking when accelerating. Your cylinders are expected to get a constant gasoline stream from your fuel injectors. With a clogged fuel injector, this would not be possible, and your engine would not receive enough gasoline to burn.
Furthermore, your engine won't function properly, and your automobile will jerk when accelerating. As you try to accelerate, it can frequently misfire as well.
You can easily clean them instead of replacing a dirty fuel injector. The most straightforward cleaning procedure only requires adding a cleaning solvent to an empty fuel tank. Other approaches will need tools and a rudimentary understanding of mechanics to complete. Still, with cleaning additives, you may have to face some problems after fuel injection cleaning, which is why it's crucial to do it the right way.
Blocked fuel or air Intakes
To function, car engines require gasoline and air. The explosion from the combination of air and gasoline inside your engine, ignited by the spark plugs, pushes the pistons. This cycle keeps repeating, which permits your car to move.
This cycle is disrupted if there is a block in the lines that let fuel or air into your engine, which might make your automobile jerk as you try to accelerate. If one of these intakes is blocked, a check engine light will typically come on; always bring your vehicle into a service shop as soon as possible!
Bad fuel pump or filter
Problems with the fuel supply frequently cause a car to jerk when accelerating. Your vehicle may have a defective fuel pump or filter in addition to dirty fuel injectors.
The proper amount of fuel cannot be pumped into the engine by a malfunctioning fuel pump, and the system will become clogged by a dirty air filter, feeding your engine with an obscene amount of fuel.
Moisture in the distributor cap
Like the spark plug, the distributor is a crucial component of your car's ignition system. Moisture can collect inside the cap of a distributor-type ignition coil in your car, making it unable to transmit high voltage power to your spark plugs properly.
This frequently occurs if you live in a snowy area or during the winter and you leave your automobile outside for an extended period, allowing moisture to accumulate.
However, this doesn't apply to most modern vehicles as the ignition coil is located directly on top of the spark plugs.
Bad transmission control module
The transmission control module, often known as the solenoid, can be a frequent cause. As you drive, this module controls your gearshifts. If your control module is malfunctioning, you'll notice some latency while your automobile tries to shift into gear. When shifting gears, the car will occasionally jolt forcefully.
Can I drive my car if it is jerking?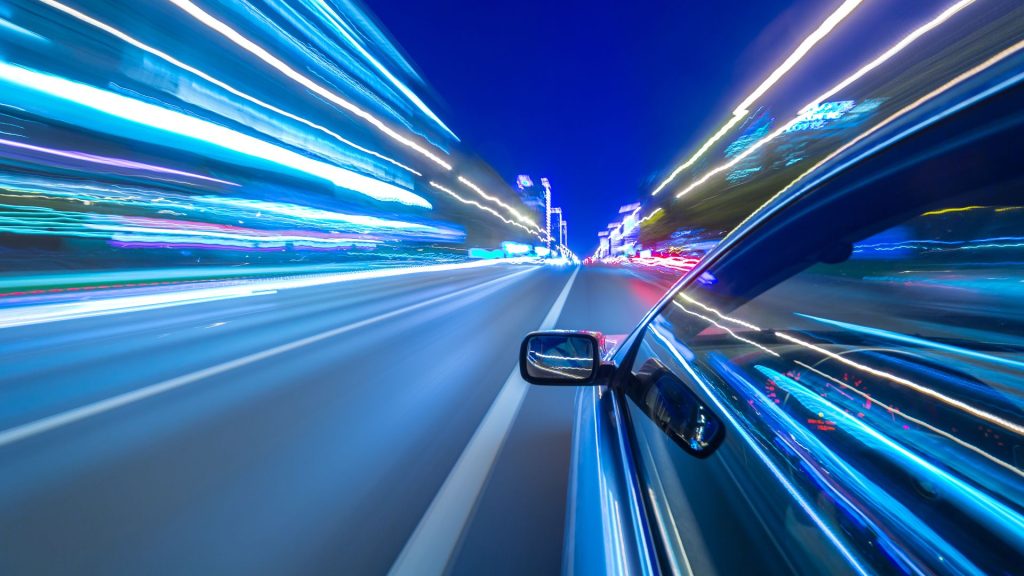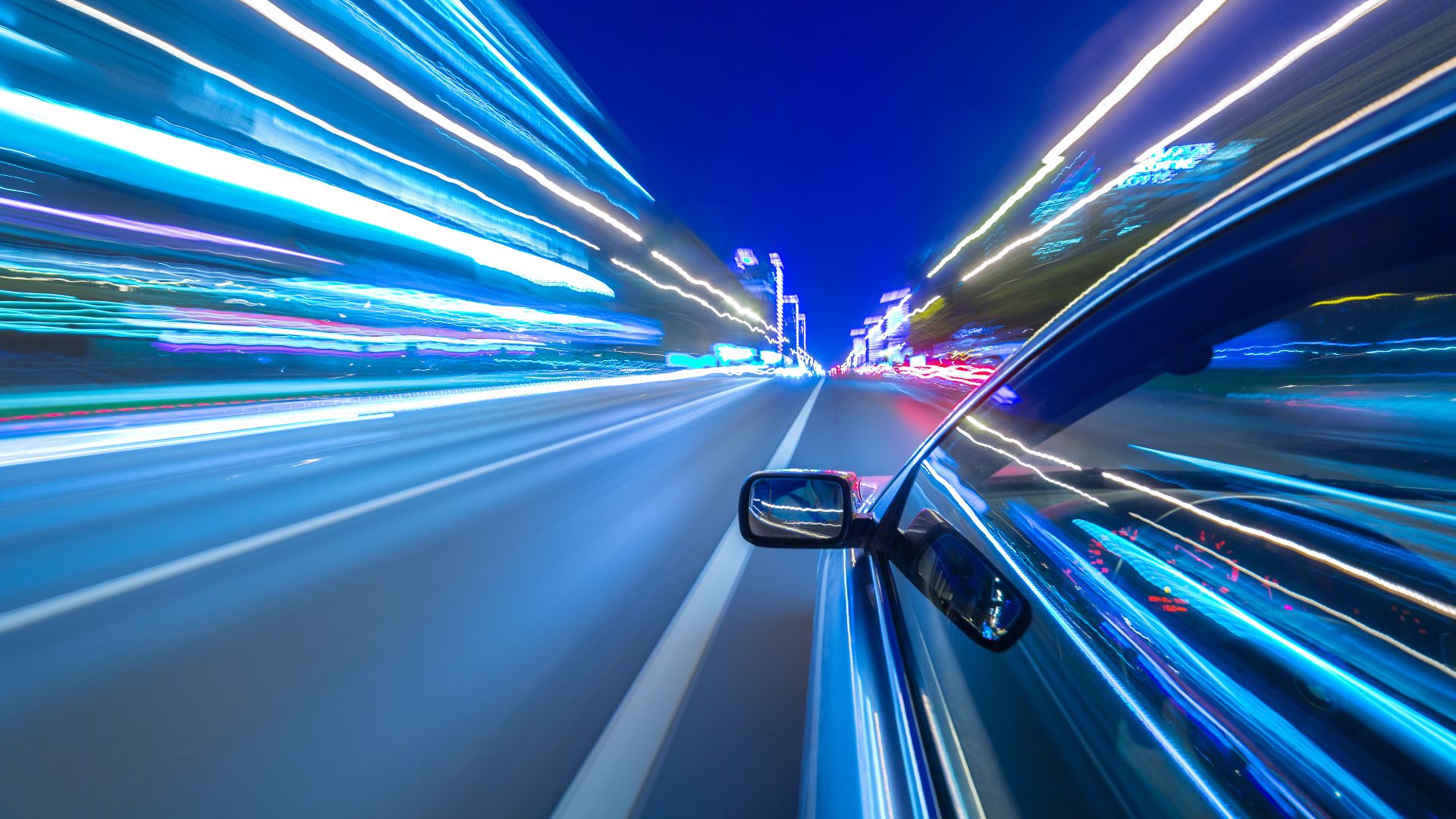 Yes, you can drive your car if it is jerking, but we don't recommend it. Depending on the problem's severity, you might still be able to operate the vehicle with a few hiccups. It would be prudent to identify and resolve the issue quickly, in any case.
It can be dangerous to drive if your automobile jerks when accelerating, and it may be challenging to obtain speed if accelerating from a complete stop. Maintaining speed can be challenging if your automobile is already moving and you are experiencing this issue.
When a car has this issue, the engine or drivetrain is frequently involved; thus, your check engine light can also illuminate. It's best to fix the problem by taking your automobile to repair as soon as possible. Driving while having this issue can be risky because you won't be able to manage your car's speed.
Our take
As we previously stated, if you drive a manual, an improper gear change may be the cause of the acceleration jerks. If you drive an automatic, transmission issues could cause your car to jerk, but this is less frequent. The most frequent reasons for a car to jerk when accelerating are problems with the fuel and air supplies.
The next frequent problem is with the ignition system, which results in your engine failing to properly ignite the gasoline and air mixture. Both issues have an impact on the combustion process and frequently lead to misfires that cause the car to jerk when it accelerates.
Can a bad battery cause a car to jerk?
It is safe to say a bad battery can cause a car to jerk. As we know, problems with bad batteries or alternators are prevalent In most cars. When their vehicles start jerking when accelerating, most people think of these issues first because it would not have enough voltage for the car to run smoothly if the battery did not receive a sufficient charge from the alternator.
Why does my car jerk when I press the gas?
Your car may jerk and shake when you give it the gas after coming to a complete stop. You may as well experience jerky movements whenever you are making low-speed maneuvers, such as trying to park or pulling away from a crossroads. u003cbru003eu003cbru003eThese circumstances typically indicate that your engine isn't getting enough fuel. Most frequently, dirty fuel injectors can prevent fuel from entering the engine.
Can transmission cause the car to jerk?
During drives, the automatic transmission in your car may shift abruptly, which can cause the car to jerk or stumble. If the fluid level seems low, it might be necessary to change it or top it off. With that in mind, you may act quickly to address these problems.u003cbru003eu003cbru003eCars with manual transmissions may nevertheless exhibit this u0022jerkingu0022 if the clutches appear old or the gear synchros are broken. If the issue is more serious, you should take the vehicle to a professional auto technician.
How do you fix a car jerking when accelerating?
You might be knowledgeable enough to change the spark plugs if the problem is anything as simple as defective ones. A decent catalytic converter cleaner may also help you clear minor obstructions.u003cbru003eu003cbru003eIf the clutch is malfunctioning, you must determine whether the problem is mechanical or if the clutch facing is polluted. However, it is preferable to get professional assistance if you don't fully comprehend the workings of your car or if the obstruction is more significant.