Disadvantages of ceramic coating — all you need to know
Understand the drawbacks of ceramic coating.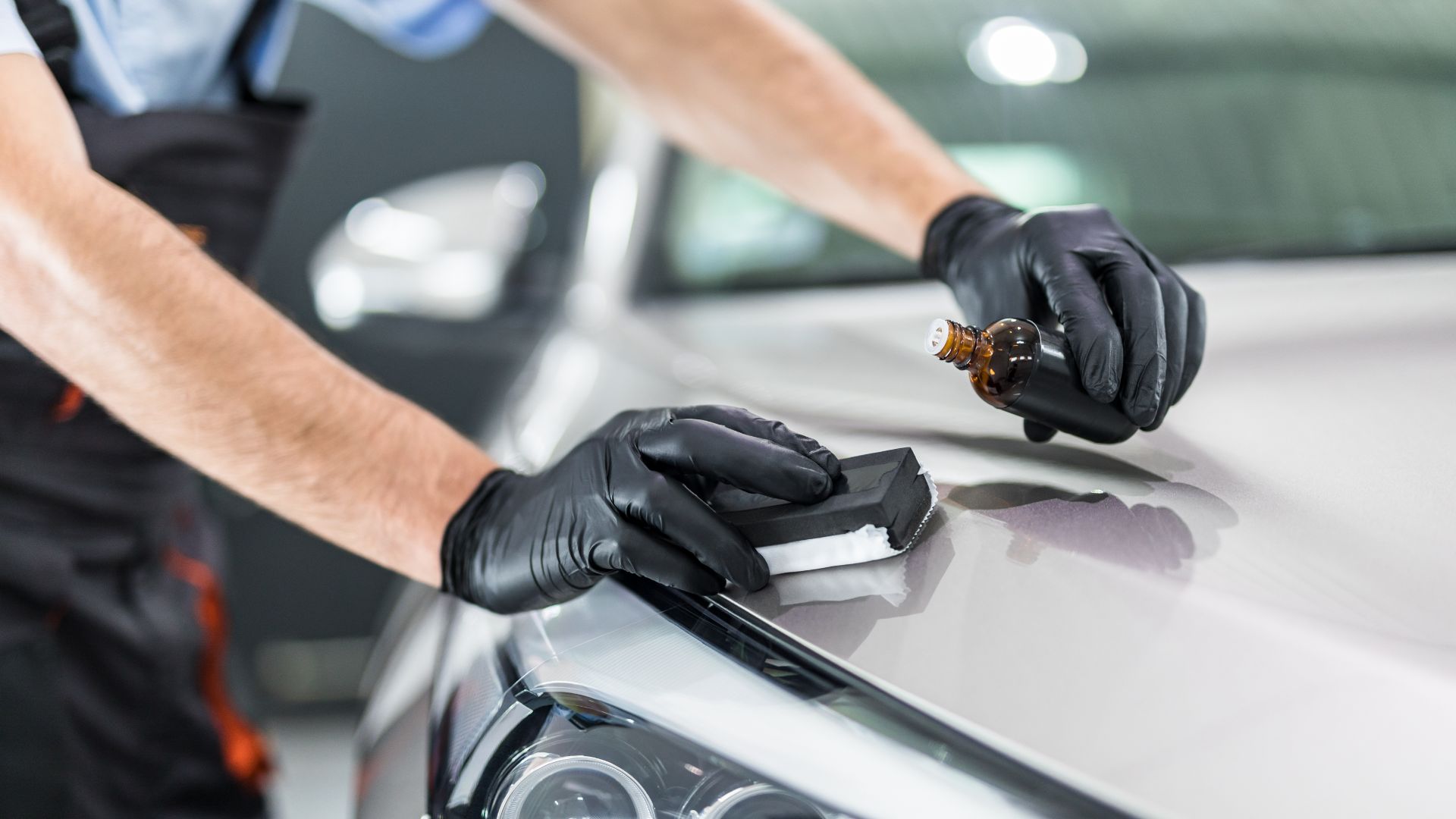 The tendency among car owners to have ceramic coatings on their vehicles is expanding. Many car owners want to retain their car's appearance and seek solutions to protect the paintwork. Until recently, the surface of a vehicle was coated with simple wax, but this method needed frequent replenishment. To replace the former, a new formula has been devised that copes with the maintenance of the car's gloss better and lasts longer.
Ceramic coating for vehicles is a fantastic way to protect the paintwork from unwanted scratches and damage, and it increases the vehicle's performance and protects it from environmental impacts.
Is ceramic coating good for cars?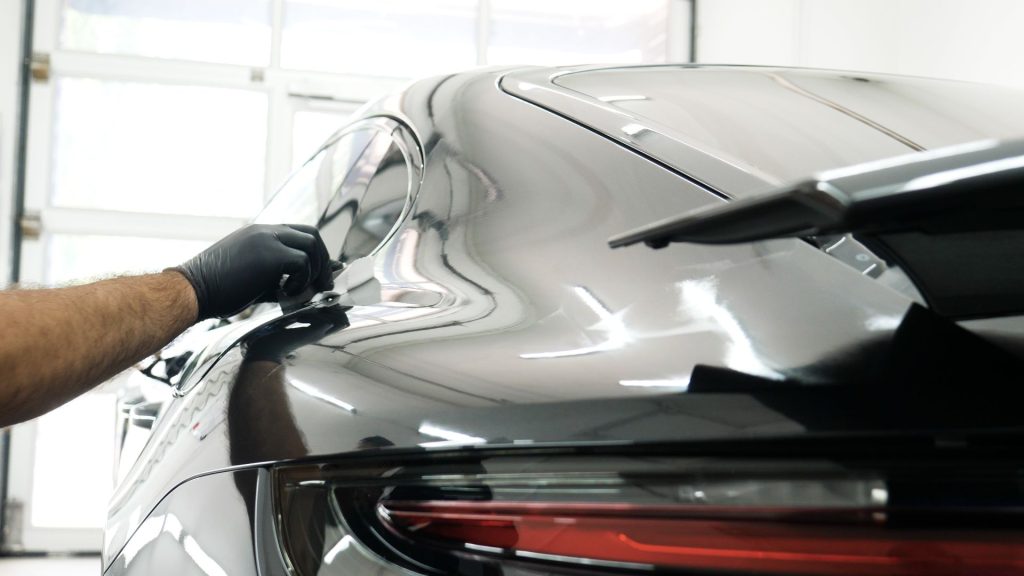 A car's ceramic covering comprises silicates, quartz grains, and polymers. When these ingredients are applied to the paintwork, they form a protective coating that protects the surface from mechanical harm.
Manufacturers can add an organic silicon solvent to the ceramic coating to be applied evenly. There is also aluminum oxide, which boosts the hydrophobic characteristics, and titanium dioxide, which gives the automobile the desired shine. Combining the ingredients gives you a specific paste that protects and refreshes the car body.
Maintaining the beauty of your car demands shielding it from numerous environmental conditions; ceramic coating is a solution that merits serious consideration. Ceramic coating protects the paint and occupants of your vehicle. It ensures a smooth and comfortable ride for them and the longest possible preservation of your car's brand-new appearance.
It protects against UV radiation, makes cars bright, and simple to clean, and is corrosion-resistant. It can also last longer than waxing and offer your automobile an excellent finish.
With all of these advantages, ceramic coating on automobiles makes them appear alluring. Nonetheless, unlike what one may believe, a ceramic coat has certain disadvantages.
Undoubtedly, they're fantastic, but you should rely on them sparingly; they're more complex than you might realize.
Learn why you should reconsider coating your car with a ceramic coating.
Is it worth getting a car ceramic coated?
Coatings are more than just a cosmetic component used by automakers to improve the appearance of their vehicles. Coatings shield the paint beneath them, preventing the paint's fading and dulling over time. They also keep a car's raw metal body from rubbing against other metal surfaces. A coating protects a car's paint from damage caused by the environment, other vehicles, and metals. There's no arguing with the benefits of ceramic coat for owners that wish to protect the pain of their cars.
Therefore, this is why automobile coating is essential. It keeps your car looking newer for longer and protects it from damage, and it accomplishes this by preventing the raw metal beneath your car's paint from rubbing against other surfaces.
How do you apply ceramic coating?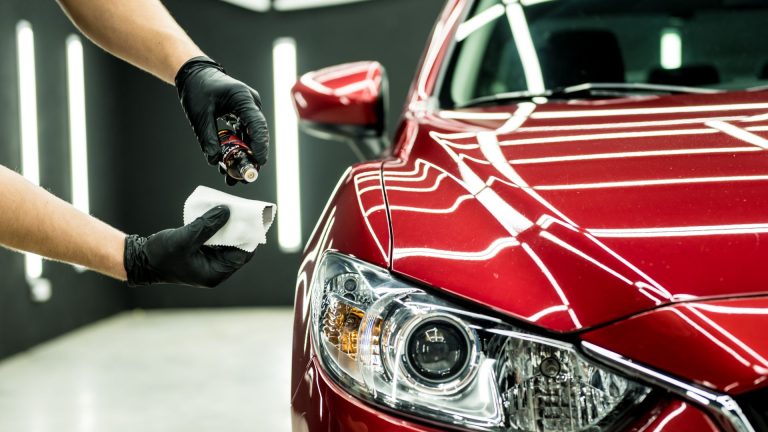 There are two ways to apply a ceramic coating protective layer on a vehicle or other industrial asset situated in an unsafe environment. One such technique is pressure spraying, which involves directing the coating mixture directly onto the surface, as the name implies. Consider it as a maintenance procedure after painting to increase durability.
The most striking is that the protective layer thickens after the sprayed coating is applied, significantly raising abrasion resistance. Additionally, this ceramic coating technique is simple and requires little time.
However, the expense of the necessary spraying and self-defense equipment is higher. Additionally, for the most outstanding outcomes, the technique needs to be handled by a skilled individual. Sprayed ceramic coating is, therefore, the most expensive technique and is exclusively used for industrial assets.
A liquid coating is used in the second technique. Not only would your paint be more durable if you applied this liquid to the surface in the manner of wax. Additionally, you will provide the surface with an anti-scratch shield that separates it and lessens damage from pebbles, branches, dust, and sand. Due to the liquid's cheaper cost, it is frequently utilized in automobiles. Additionally, it gives your car's paint a brighter appearance.
What are the disadvantages of ceramic coating?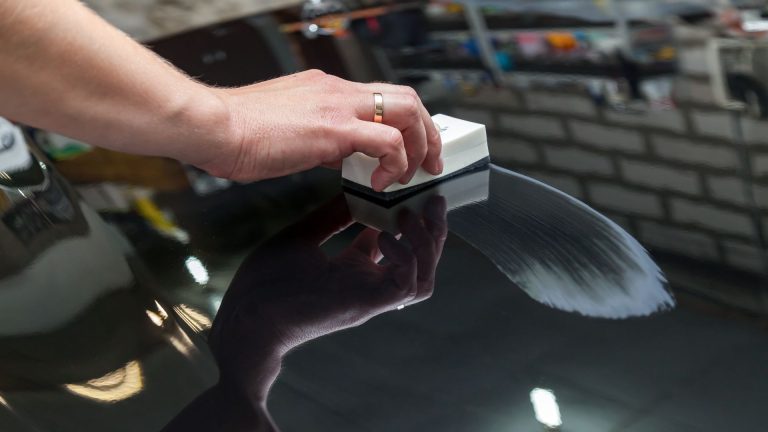 Ceramic coating has some disadvantages, and the sooner you learn about them, the better because it will help you decide whether or not to obtain it for your automobile.
You can weigh the following disadvantages to help you decide:
Still susceptible to water spot
The water spots can be a very annoying issue for both DIYers and professionals. Every time water beads on a car and evaporates, any minerals or other dissolved materials will be left behind in the form of stains or spots. It's challenging to get rid of these stains or spots, and this issue cannot, unfortunately, be eradicated by ceramic coating.
Potential scratches
The ceramic coating is not as scratch-resistant as advertised.
Of course, ceramic coating protects against scratches but not totally because rocks and other materials can still scratch it.
The ceramic coatings makers say that their coating will prevent rock chips. However, a ceramic coating will not protect anything strong enough to scratch through the clear glass on your car or truck. As a result, the ceramic coating reviews are unsatisfactory.
Requires a professional installation
Ceramic coating is more involved than do-it-yourself painting and waxing.
As a result, you may need to consult with a specialist, which will cost you money.
If you opt to ceramic coat your automobile, go to a reputable detailer business for a high-quality finish. It takes some time to complete the process as well. Still, drivers that consider alternatives like putting fresh paint on a car often wonder – how long does it take to paint a car? So, it's sometimes easier and faster to apply the ceramic coating and save yourself trouble.
Can be expensive
Whether you do it yourself or hire a professional, ceramic coating is pricey. The manufacturing procedure for producing high-quality ceramic coatings is lengthy and complex; therefore, the principal material you require will be expensive.
Your fee increases if you engage a professional for the application.
Professionals typically utilize consumer-grade coating, but they may also offer a professional-grade coating which clearly will be more expensive. If you opt for professional-grade ceramic coating, expect your costs to skyrocket. But the best part is that you will receive a solid and superior ceramic coating.
Requires constant maintenance
You must keep the coating of your car in good condition. This is not a once-in-a-lifetime application, and this requires washing your car more often than you would without the coating. Then you'll need to wax your vehicle.
Ceramic coatings are excellent, but they are not permanent. The hydrophobic components and shine will diminish over time, requiring you to reapply the coating. You have to prepare for reapplication every few years, depending on how long it lasts.
It's worse if you reside in a place with harsh weather; you'll need to double on that. In addition, you will need to reapply the coat more regularly because the weather won't be good for it.
Difficult to remove
After a ceramic coating application, cars appear gleaming. However, removing it may be difficult if the enthusiasm wears off and you wish to change or discover a flaw in the application.
Removing it is time-consuming and challenging; you may give up on it if you DIY. To alleviate the stress of removal, you can take it to an auto shop or paint it over.
Not suitable for everyone
Anyone with a car can get a ceramic coating.
However, because of their geographical location, some people may be more disadvantaged than others. If you live in an environment with harsh climate conditions, you may not enjoy the full benefits of ceramic-coating your vehicle.
Furthermore, if you do not have a garage to park your car, your car will be exposed to harsh conditions, necessitating more care than usual.
Applying wax or a sealant to the car can be the best alternative if you're in this situation.
Our take
An essential component of good car maintenance is coating, and it helps shield your paint from rusting, fading, and getting harmed when it comes into contact with other materials. Although they are quite effective at protecting your paint, coatings are costly.
Therefore, regular maintenance is essential to keep your ceramic-coated car looking good. Notwithstanding the disadvantages of ceramic coating, it is quite effective.
Before deciding to purchase ceramic coatings, you must balance their pros and cons.
How long do ceramic coatings really last?
Most ceramic coatings have a lifespan of 2 to 5 years, or 30,000 to 50,000 miles, with adequate maintenance. However, there are a lot of variables that affect how long ceramic coatings properly shield automotive paint.
Can ceramic coating damage your car?
No, ceramic coating can't damage your car. However, only some cars have a ceramic coating, and the method isn't appropriate for every driver. Knowing the process's potential drawbacks can help you decide whether it's the right option for you. The disadvantages of ceramic coating include the possibility of scratches and wet spots, high costs, and the requirement for skilled installation.
Can you remove ceramic coating?
Because the ceramic coating is a physical layer, polishing is the only effective way to remove it and reveal the clear coat beneath. In truth, many high-quality professional ceramic coatings assert that machine polishing is the only technique to remove them.
How can you tell a car is ceramic coated?
Take the vehicle for a test drive to determine whether it has a ceramic coating. Spray some water on the car; as you drive faster, the water beads will collect into streams that flow from the vehicle. Drops of water won't slide off the car's surface if there isn't a ceramic coating.