How long does a car wrap last? — all you need to know
Learn about the lifespan of car wraps and their effect on your vehicle's appearance.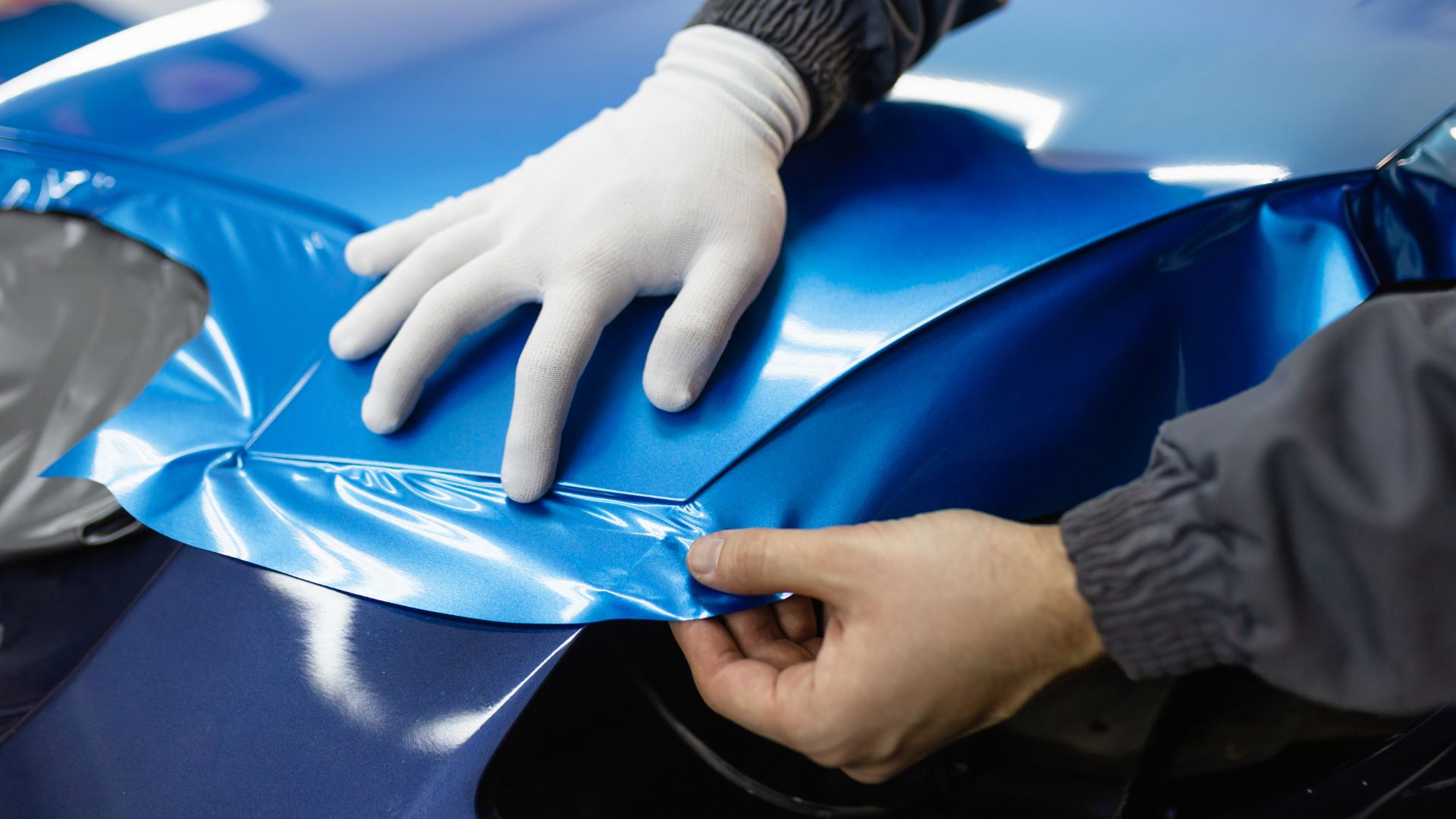 Appearances matter a lot, and this is especially true with cars. Besides, everyone loves to ogle at a good-looking ride.
Car wraps have been an alternative to car paint for a long time, and it has merits over paint and demerits. And knowing that it is just a wrap, we understand that it would show visible signs of deterioration over a while. A common question among drivers is: how long does a car wrap last?
The answer to how long a car wrap lasts depends on various factors. On average, car wraps last between five to seven years. For people who love to switch up styles often, this time frame is quite convenient, enabling them to plan their next design and make their vehicle enjoy different color variations in its lifetime.
We measure the pros and cons of wrapping a car in this article, discuss how long a car wrap stays, and discuss ways you can make it last longer.
What are car wraps?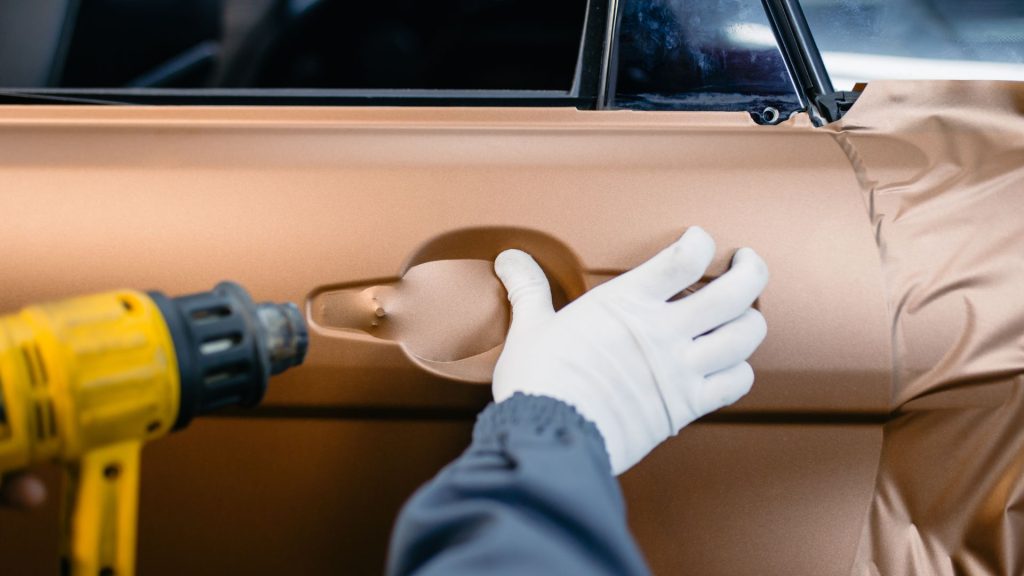 Individual drivers often use it to project their personality, self-brand, or just what they like. Companies mainly use it to stamp their logos on company vehicles for identification and advertising. Aside from the logo, they also use car wraps for advertising certain products and services they offer for an ongoing promo.
Car wraps come in different sizes. You can get a few for particular sites on your car, or you could get one designed to fit your entire vehicle. They are made by imaging companies and stuck to cars with adhesive backing.
Car wrap vs. car paint
Painting cars to a desired color or design is an alternative to car wrapping. But besides the fact that you lose the initial color you had and get to see only this one color or design till you decide to change it, there are other reasons drivers prefer car wraps over car painting. There's another key question that you'll need to consider – how long does it take to paint a car? Here are some reasons why you should pick car wraps over paint.
Car wraps are more affordable
An ordinary paint job costs about $3,000; depending on the color combo and intricacy of your chosen design, the price can reach up to $10,000. Meanwhile, you can get a good representation of what you want to be customized in a car wrap for less than that amount.
High-quality car wraps cost about $2,500. Depending on the imaging company and the intricacy of your design, you may spend just around $5,000 at most to get the best car wraps available on your car.
Comparing these two price differences, it is clear why most drivers prefer using car wraps to paint. Also, paint is expensive to maintain, implying that you spend even more in the long run. Asides from being cheaper to get and install, car wraps are affordable to maintain, helping the driver save money on maintenance fees.
Some car wraps have better quality than car paint.
The quality of a car wrap is its best selling point, and what is even better is the protection it offers your vehicle against weather and the elements.
Paint on a vehicle, over time, will crack, scratch, and fade, no matter how excellent it is. It is more prone to obtain and display damage more clearly than car wraps, and car wraps do better in terms of long-term appearance due to their composition. When it comes to having paint, it's worth thinking about the benefits of ceramic coat, while wrap pretty much offers the same level of protection.
Manufacturers use durable and quality materials to create them, drawing attention away from car paints. A car wrap can mimic and exhibit almost all painting effects on a car. Combining this with the fact that it is more weather resistant than car paint infers that the quality of designs on car wraps is better preserved.
Car wraps offer more design options.
Designs using car paints are limited to what the human hand can do. However, the possibilities with car wraps are endless.
Huge holographic effects, complicated designs, strange colors, and effects that paint cannot do justice to are made accessible to get on the body of your car with a car wrap. You can print anything on the vinyl material of car wraps literally. That explains why they are extensively used for business advertisements.
Keeping a car wrap on increases the resale value of your car.
Since car wraps do not affect the original color of a vehicle, they leave your car pretty untouched on the exterior, thereby increasing its resale value.
Besides preserving your vehicle's original color, car wraps protect your car's exterior against scratches and cracks. When you remove the wrap, you will find your vehicle as attractive as the day you put the wrap over it.
When the wrap is peeled off, the car looks as good as new. Putting such vehicles on the market will give you a relatively good profit than a similar one with a body left to the mercy of the elements.
You can install car wraps in a day.
Some companies install car wraps in a day, while others do not take more than a week to get even the smallest detail wrapped intact.
The actual wrapping of the car does not take time. Most of your vehicle spends with the imaging company to get the design printed onto the vinyl material. If you relay your plan to them on time, they can get the car wrap ready for you and do the actual wrapping in less than a day.
In contrast, your vehicle will spend more time with paint companies for drying purposes. Each coat of paint must dry before a new one is applied; this takes time. If a driver or company needs the vehicle back quickly, this would be inconvenient and time-wasting.
Car wraps last longer than paint.
The quality of car paint determines how long it lasts. Car wraps last twice as long compared to some good quality car paint. A poorly done paint job can start chipping and fading as early as two years, requiring you to get another layer of paint coating.
On the other hand, car wraps can be fortified with a UV-resistant coating to keep the colors from fading. They hardly chip until they age, and a car wrap of excellent quality may stay as long as ten years and still look radiant and desirable.
You have to be careful about which company wraps your car for you. A low-quality imaging company can cause you loss. Using substandard and wrong materials for the wrap can require you to repaint your vehicle, as substandard materials can eat away at your primary car paint.
How long does a car wrap last?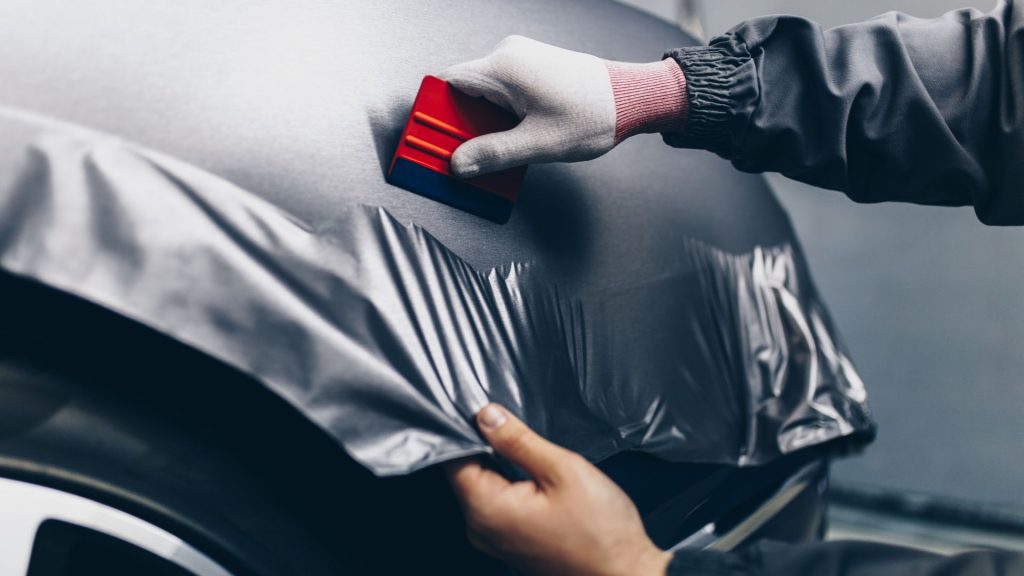 Car wraps can last nearly ten years, but you might change yours in its seventh year. By then, it could peel, start fading and have some cracks in its structure, implying that the material is now becoming weak. In five years, poor maintenance will induce these failure symptoms on the car wrap.
To make your car wrap last, you must prepare the vehicle for the wrap and give it proper maintenance.
Imaging companies perform a deep cleansing of the vehicle before installing car wraps on them. However, it helps when you carry out your cleaning process with the right cleaner and a non-scratch towel before handing the vehicle to them. Doing this will remove grease, dirt, and dust from the body as much as possible, enabling the deep cleansing that comes later from the imaging company to work better.
Furthermore, avoid imaging companies that consistently dole out poor-quality car wraps to avoid getting less value for your money. After installation, use washing solutions specifically for vinyl to wash your car weekly. Please protect it from the elements as much as possible so it can do the same for your vehicle's body.
Also, remember that the seasons will affect the car wrap as you use the car. Hot weather makes vinyl malleable and more open to damage, while cold weather can crack it. Such cracks and damage will demand you to replace the wrap.
Our take
Car wraps are a great way to save money while still getting the best. They last close to seven years for the most careful and protective drivers and five years for the most callous. Compared with paint jobs on cars, it is more efficient and practical.
Only use paint when you want the most visual and appealing purest of colors. And, of course, when you have the money to spend on the initial job and subsequent maintenance.
Is it worth to wrap your car?
Yes, it is worth wrapping your car. Doing so will save you money in installation and maintenance and allow you to go wild with your imagination for the design of your car cover.
How long can you keep a wrap on your car?
You can keep a wrap on your car for seven years with careful maintenance. If you are extra cautious, the wrap can still look presentable in its tenth year.
What are the pros and cons of wrapping a car?
u003cstrongu003eProsu003c/strongu003e: wrapping your car is cheaper and requires little time to perform. It allows you to pick any design for your vehicle and gives it a higher value in the case of a resale, as it preserves the original car paint underneath.u003cbru003eu003cbru003eu003cstrongu003eConsu003c/strongu003e: a non-professional or low-quality installment can do more harm to your vehicle than good. Aside from the rapid aging of the car wrap, terrible wrap quality can damage your original car paint.