Does cruise control save gas? – get more gas mileage
Find out how cruise control can unexpectedly save on fuel consumption.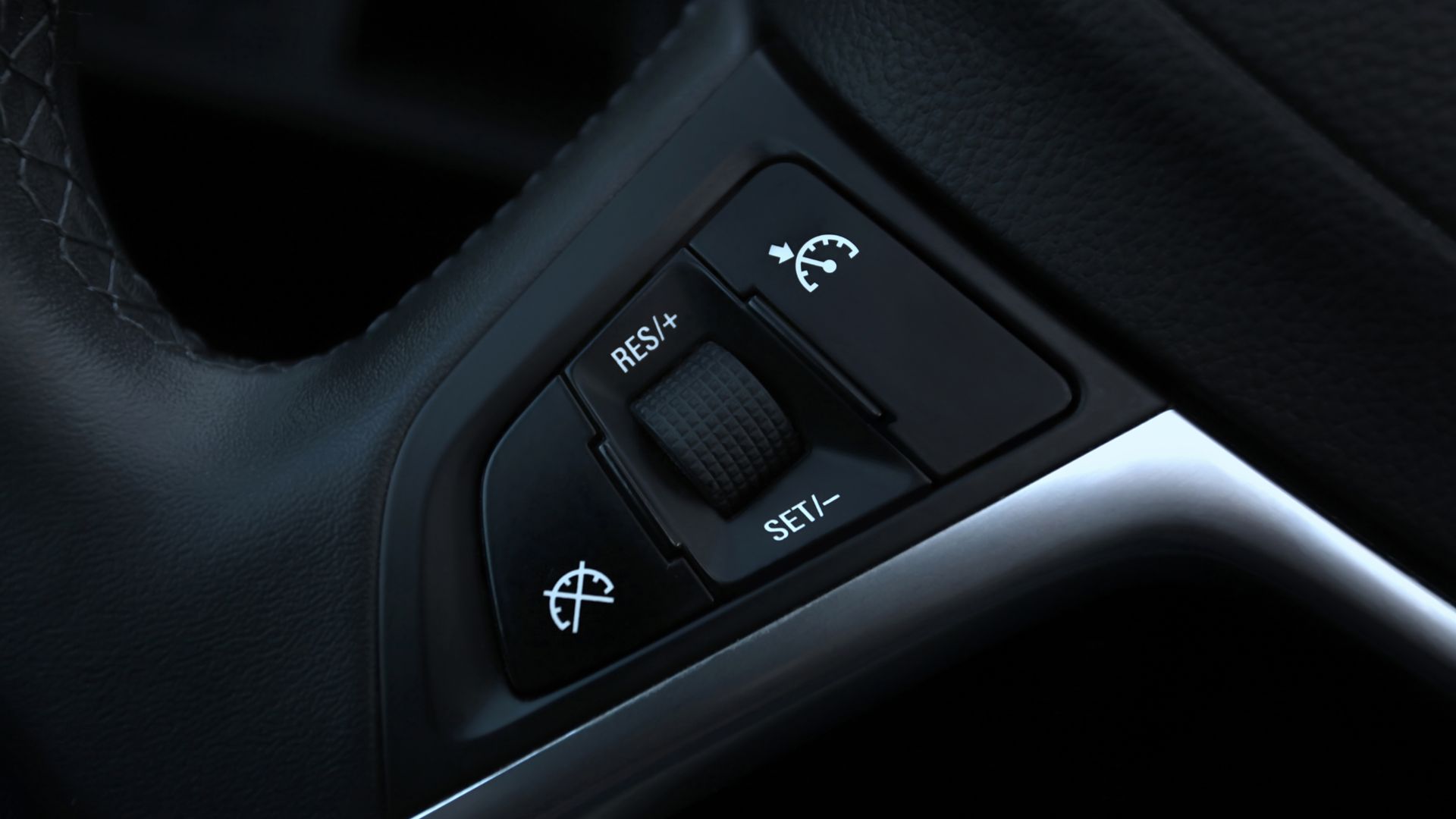 In times where cruise control comes as a standard piece of equipment on new cars, one important question is raised – does cruise control save gas? Yes, cruise control saves gas and could even result in up to 20% better fuel economy if properly used.
Still, there's much more about cruise control and gas mileage than meets the eye, and our team set out to explore. We'll give you all the details on how you can save fuel with this driving function, and provide insight into how it works. Keep reading to figure out whether it could work for your driving style.
What is cruise control and how does it work?
Cruise control was a big deal in the automotive industry back in the day, as it made the first step towards autonomous driving. Well, at least it does so with the latest forms of adaptive cruise control, but you can enjoy the benefits of standard cruise control in your everyday driving.
It's not exactly handy for busy town roads but comes in quite beneficial during highway driving. Cruise control lets you maintain your ride at a certain speed level without having to deal with the gas pedal. So, there's no commotion caused by constantly shifting gears and keeping your foot on the pedal. You can just lean back and enjoy a smooth ride.
It's best to use cruise control on a straight road where you won't have to slow down or make turns often. Once you build up your speed, turn the function on by pressing the cruise control setup button that's mostly placed around the steering wheel.
It will keep your car going at the same rev per minute (RPM) range without you having to keep your foot on the gas pedal. So, it's a convenient feature for keeping optimal speed, and for improving fuel economy on top of it.
Impact of the cruise feature on your gas mileage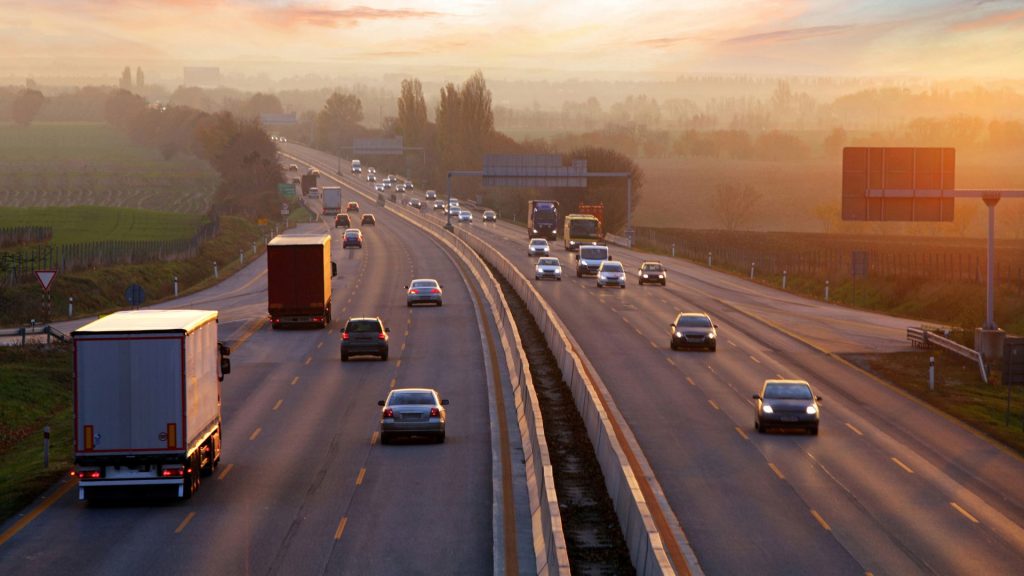 Now that you know how handy a cruise control option can be, it's time for us to dig deeper into its connection with fuel economy. It has to do with the power output from the engine and the RPM level that you tend to drive at.
For instance, revving your car and keeping the engine spinning at high RPMs will only burn more fuel. On the other hand, if you drive at a lower RPM level, the engine will burn less fuel, especially in a longer drive. That's why the cruise control setup can kick in quite well in helping you waste less fuel while driving on the highway.
You can just set up the optimal speed and drive in a higher gear on a lower RPM level. Keeping the revs in a flat line is also crucial for your fuel economy, and cruise control lets you drive at a steady RPM rate. You'll save much more fuel this way since any fluctuations in gear changes and revs consume more fuel.
In general, you can save from 7% to 20% more fuel by driving with cruise control activated. There's no sudden pressure on the throttle caused by accelerations which could trigger more fuel injection. Your engine will keep operating in the set RPM range, and the torque range remains the same which results in less fuel spent.
When is it a bad idea to use cruise control?
It's a bad idea to use the cruise control system while moving uphill or on busy roads. Especially if you are facing an elevating road that requires a higher power output, using cruise control is not advisable. Think of it this way – you might end up damaging the engine if the RPM level is too low due to the set cruise feature.
The car might struggle to maintain its speed and you'll just do more harm than good trying to save up on fuel. Also, driving on busy city roads isn't much better of an idea, since you need to control the throttle response in turns. On top of that, there are some cases where drivers report cruise control not working properly, so it's also important for the system to be fully operational.
Overall, it's only both safe and beneficial in terms of fuel economy to use the cruise control system on roads where you can maintain the same speed level.
Is cruise control bad for your car?
No, cruise control isn't bad for your car and it can hardly do any damage to the drivetrain components. Moreover, it can even be beneficial to use this feature, since keeping the engine rolling at a steady speed can't do any harm.
As you shift through the gears, the difference in power output and torque requires more fuel for combustion needed to accelerate. So, you can even reduce wear and tear on your engine components by making use of this convenient driving feature.
Do brakes cancel cruise control?
Yes, you can cancel the cruise control feature by stepping onto the brake pedal. From this point on, you can accelerate and slow down the same way you normally would without the system being active. The reason behind this is the signal that the brake pedal sends to the computer.
It acts the same as pressing the cancel button, but it comes in handier during driving since you won't have to take your eyes off the road.
Can you speed up while using cruise control?
Yes, you can speed up while using cruise control on most modern cars. Recent models have a modern cruise control system with buttons on the steering wheel that let you increase the speed or slow down. This feature alone helps you save fuel while using the cruise control function.
It's because most cars let you accelerate just by 1 mph each time that you press the button. This way, you won't have to burn much fuel while accelerating, and then slowing down right after. It lets you set up your driving speed precisely, and the same goes for slowing down. Have in mind that stepping on the brake pedal will shut down the cruise control feature.
Don't use it during bad weather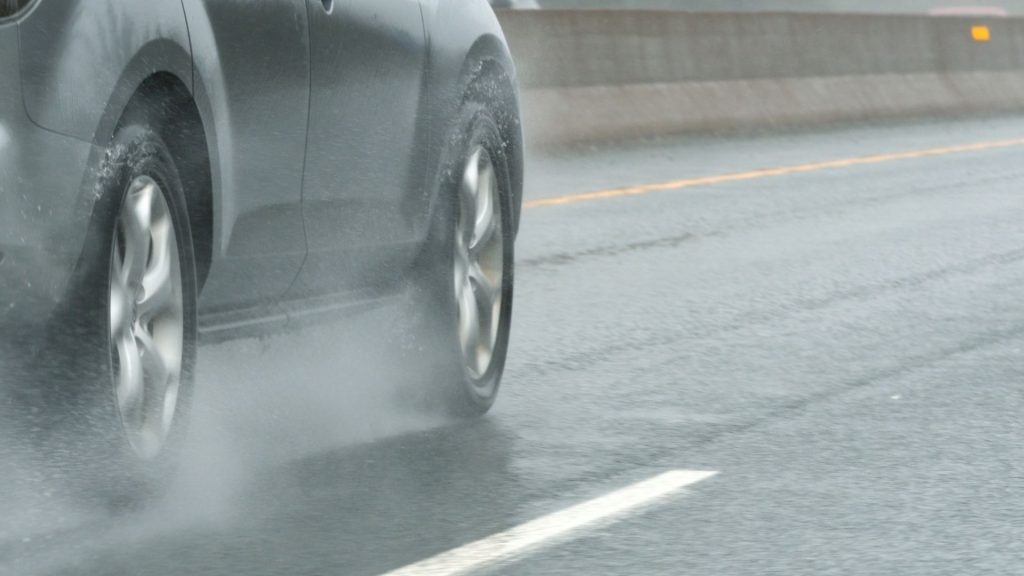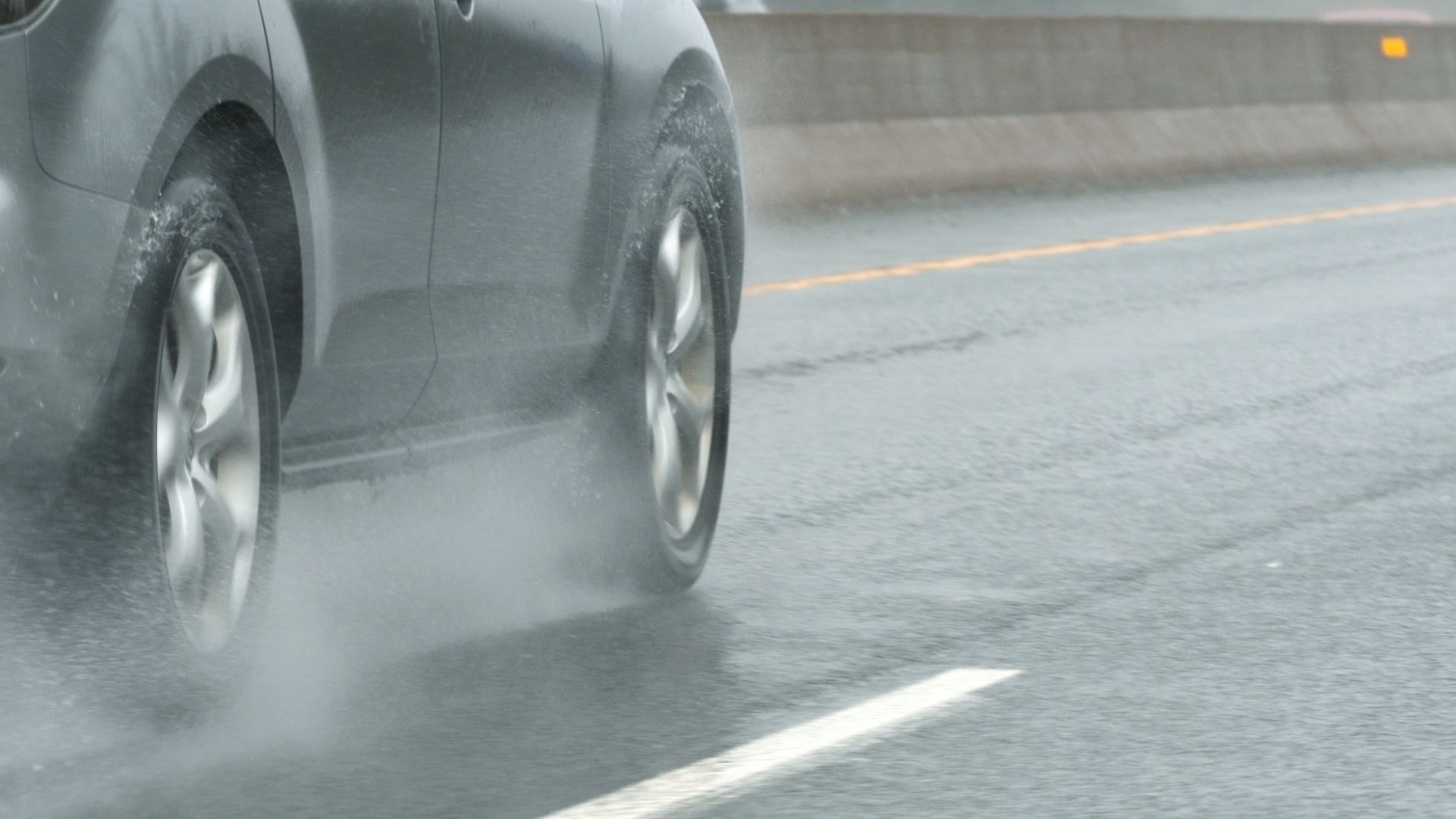 One thing to have in mind is that cruise control shouldn't be used while it's raining, or on snowy roads. Driving at certain speed levels could cause hydroplaning as the tires could lose their grip on the road. So, it's best to put your foot back on the gas pedal and adjust the driving speed accordingly during bad weather.
On the other hand, it might seem like you have enough grip even during rain, but it all changes when you reach a part of the road soaked in water. To prevent any sliding or hydroplaning due to consistently fast driving speeds, turn off the cruise control during bad weather.
Our take
Eventually, we've dealt with the matter of whether cruise control saves gas. As much as it's beneficial on highways and routes that require little to no turns, cruise control could be dangerous during bad weather. So, as much as you use it responsibly and still keep your eyes on the road, you should be able to save some fuel as well.
Adaptive cruise control systems in modern cars can even recognize another vehicle in case you get too close to it, but it's still best if you use cruise control with a dose of precaution.