Ford 4.7L (289 cu in) Windsor firing order — what is it?
Technical insights into the Ford 4.7L Windsor firing order.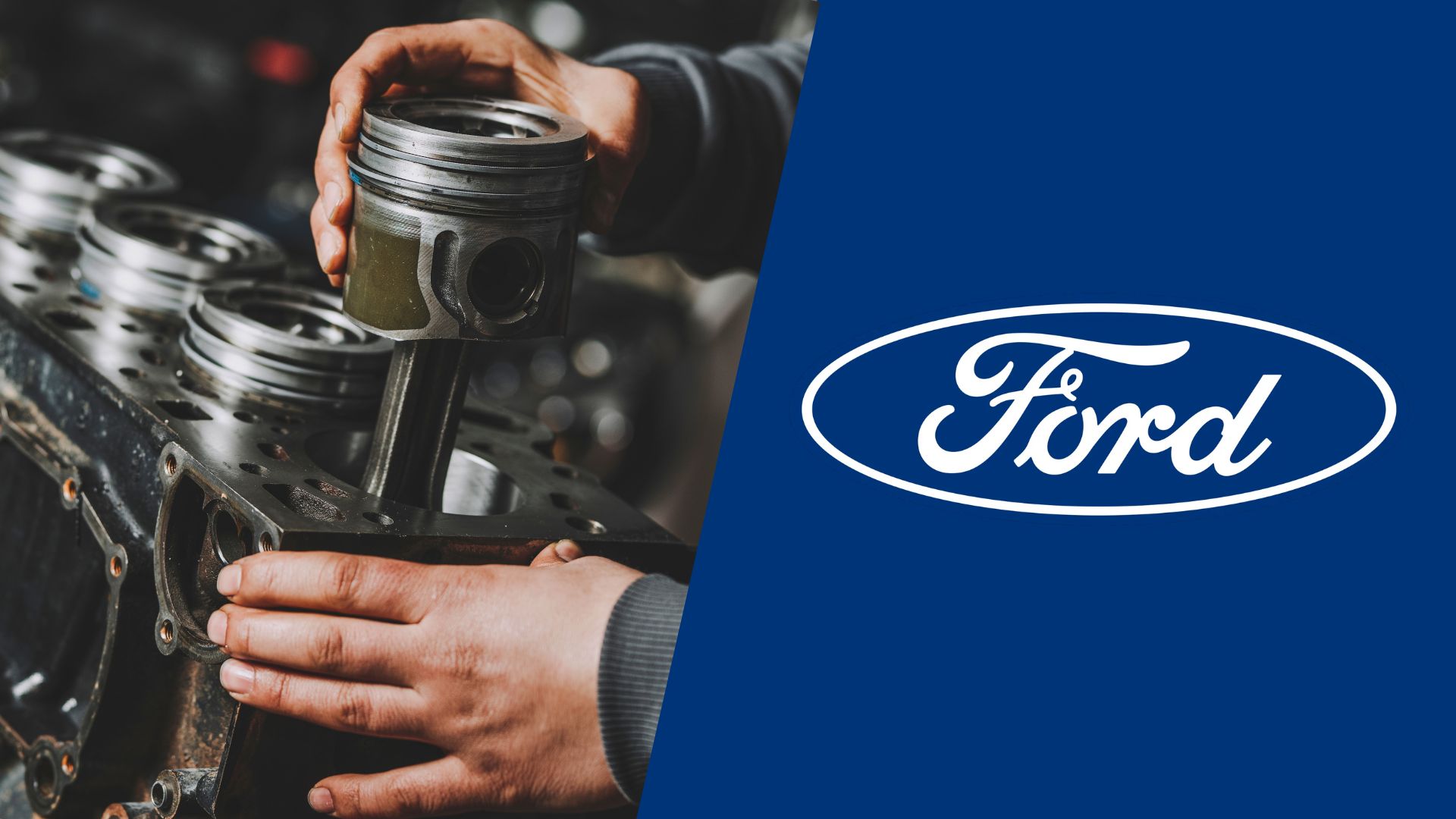 Back in the day, Ford's Windsor factory produced some of the best-known V8 engines out there, and the 289 cubic-inch 4.7 was one of the most recognizable motors. However, the 289W engine could slightly differ from some other engines that Ford made over the years with the same displacement.
So, we are here to discuss the Ford 4.7L Windsor firing order to help you deal with any sort of engine issues that you can solve yourself. After we are finished with this guide, you'll know exactly in which order to check the cylinders and their spark plugs and coils.
Ford 298 Windsor firing order
To give you a straight-up answer, the Ford 298 Windsor firing order is 1-5-4-2-6-3-7-8 and the order has remained the same regardless of some minor tweaks that the engine went through over the years.
It started back in 1963 and was codenamed "Challenger" for its high performance derived from a small-block V8. Over time, it got quite a few different variations including the Cyclone, D-Code, and A-Code, and all of these differ in terms of the compression rate and the carburetor barrels.
However, it's important to note that the firing order remained the same – so it's 1-5-4-2-6-3-7-8 regardless of which version your vehicle has under the hood.
Ford 4.7L HiPo firing order
After being in production for a few years, Caroll Shelby himself tweaked the 289 engine for the high-performance Mustang Shelby GT350 variant. However, the Ford 4.7L HiPo firing order is 1-5-4-2-6-3-7-8- even though the engine underwent a few changes.
It was rated at 306 horsepower at that time, and it was good for nearly 390 in the supercharged version. Once again, it's important to state that the supercharged HiPo engine still has the same firing order even though it had a new Paxton supercharger on top.
Ford 4.7L (289 cu in) cylinder diagram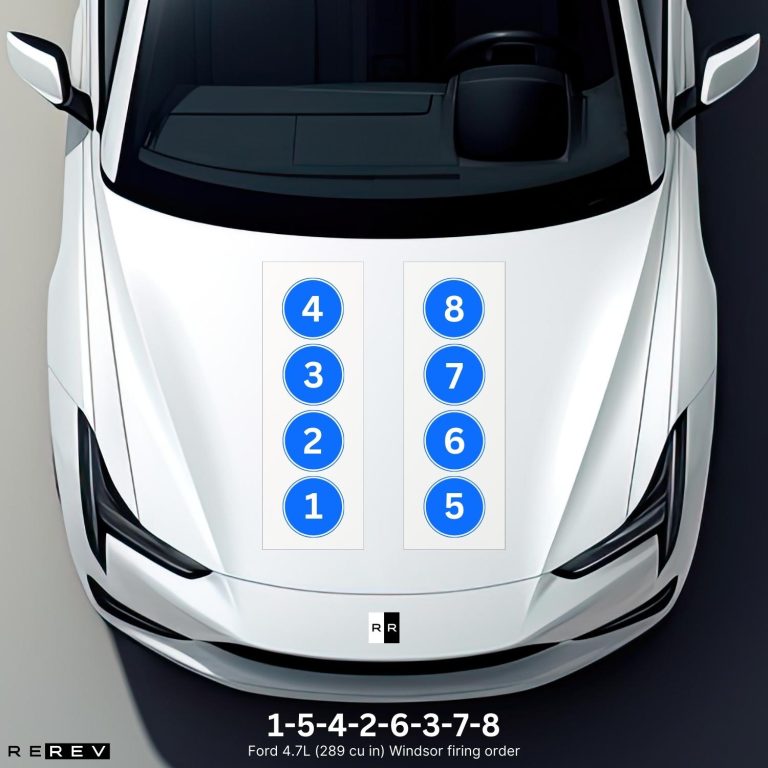 Besides the firing order, the next thing you should know about the 4.7-liter Windsor engine is its cylinder diagram. This will help you figure out in which order to look at the cylinder positions, so you may have an easier time replacing the spark plugs or distributor connections.
For this particular 289W engine, there are two cylinder banks – the passenger's side Bank 1 and the driver's side Bank 2. Looking from the engine's radiator, you can see the Bank 1 cylinders 1, 2, 3, and 4, and Bank 2 cylinders 5, 6, 7, and 8.
Ford 4.7L vehicle applications
Now that you know a bit more about this engine, regardless of whether it's a 298W or a HiPo version, it's time to discuss the vehicles in which it was featured.
We'll give you a list of all the cars made by Ford during the period in which the 289W engine was produced, so you can be certain that you've got the right firing order for your ride:
Ford GT40
Mustang GT350
Ford Fairlane
Shelby Cobra
Ford LTD
Ford Torino
Ford Granada
Our take
After all we've been through in this guide, you should now be able to properly address any sort of issues with your Ford 289W-powered vehicle. Remember that the firing order stays the same regardless of the engine's version.
Our team hopes that at least you'll be able to use this information to keep the vehicle properly running in case of major engine breakdowns.