Car A/C smells like vinegar — causes and fixes
Eliminate the unpleasant vinegar odor from your car's A/C system with these steps.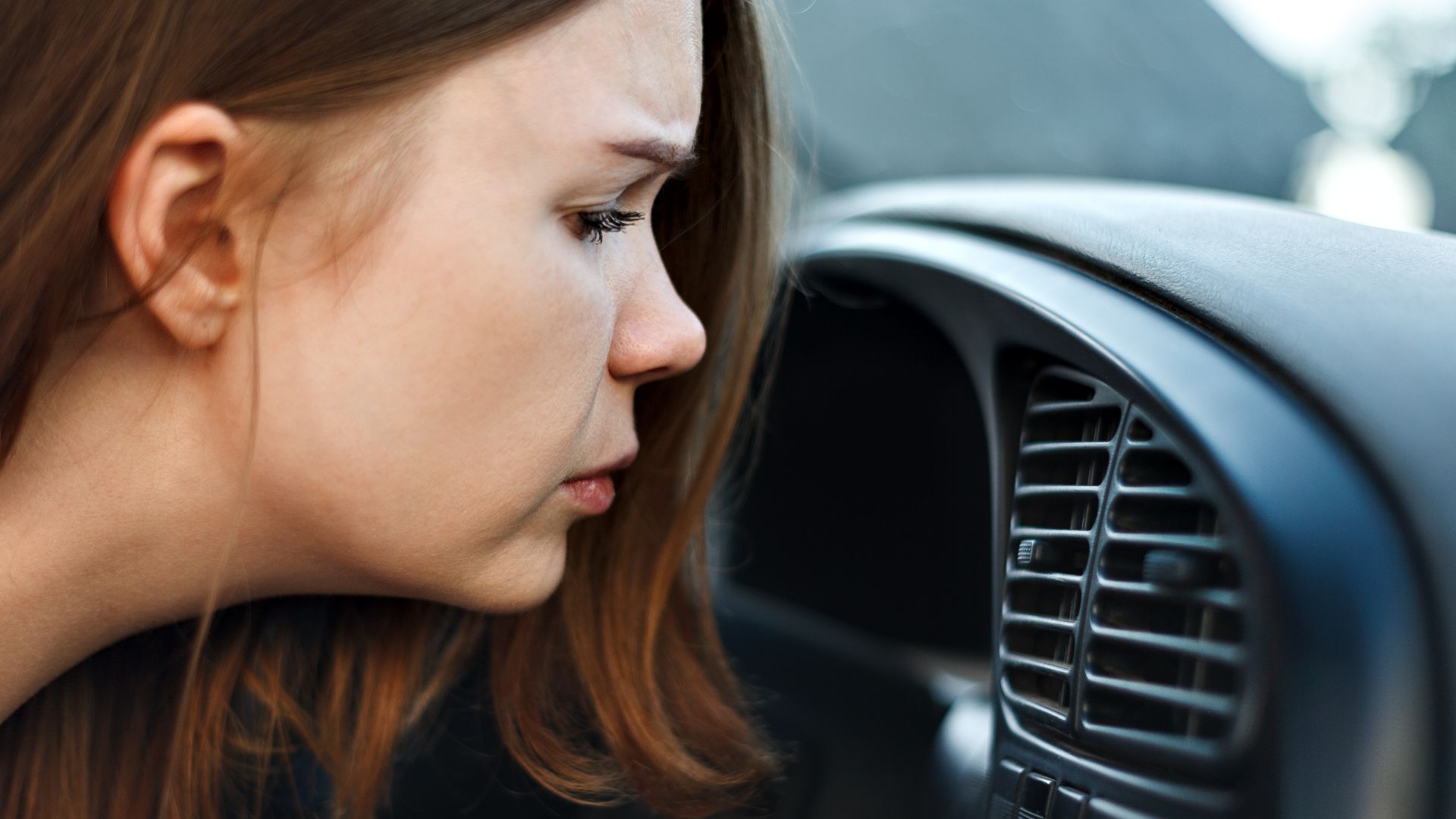 Your A/C unit might be one of the most useful components and interior systems that give you that sense of a nice and refined ride. However, once a smelly odor starts coming out of your vents, it's impossible to enjoy the ride and stay immune to the issue.
If your car A/C smells like vinegar, don't despair – we'll tell you just how you can find the cause and fix this issue. Sometimes it doesn't even require replacing any A/C components, so keep reading if you wish to find the solution without spending more than you have to.
Why does an A/C unit blow smelly air into the cabin?
There's one major reason behind your A/C smelling like vinegar, and that's mold and bacteria that might form in the vents. To check if it's your A/C unit that's causing the smell, you should shut off the air conditioning in your car and go for a ride.
If the smell tends to disappear while you are not using the A/C unit, bacteria have likely formed inside. A/C vents are dark and damp places, and it's the perfect spot for mold to form, especially if dirt or debris reaches the vents as well.
Simply servicing your A/C unit won't always help, since you will mostly hear a squealing noise when A/C is turned on or other indicators that something's wrong with the system. Bacteria and mold can simply form even when everything is alright with your A/C, but we'll get into the ways of dealing with this problem.
Fixing smelly air conditioning vents
Sometimes there's a quick and easy fix for this sort of an issue, and it's especially the case if there's residue from condensation in your vents. You can try applying a simple solution of shutting off the A/C unit a few moments before you turn off the engine as you park your car.
At this point, adjust the heater setting to warm air, and leave it for a few minutes. This should dry out the vent box and ducts, so there won't be any mold forming in your vents. If that doesn't work, here's a list of solutions for the issue:
Apply an A/C cleaner
Replace the cabin air filter
Change your A/C evaporator
Inspect the A/C components
Of course, you can visit a mechanic and have them flush out your A/C system with professional tools. However, that can sometimes be expensive and it's not always necessary to do it, so try cleaning the A/C vents yourself.
Use an A/C cleaner to flush out the smell without any help
One way you can get rid of the vinegar smell in the cabin is by cleaning the A/C yourself. You can use professional cleaning agents produced specifically for this purpose. To do this, turn on your air conditioning and adjust it to the top-speed setting.
Make sure to shut off the air recirculation option, since you need fresh air coming into the cabin. You'll also need to roll down all the windows since the cleaner could be hazardous if you inhale it directly. Step out of your car and find the cabin air intake under the windshield.
This is where fresh air is being sucked into your A/C vents, so spray the cleaner over the entire intake. The cleaner should get rid of all the mold and bacteria accumulated in your vents. The final step can be made if you have a garage since it's best to leave the windows down and have the car air out completely overnight.
Replacing the cabin air filter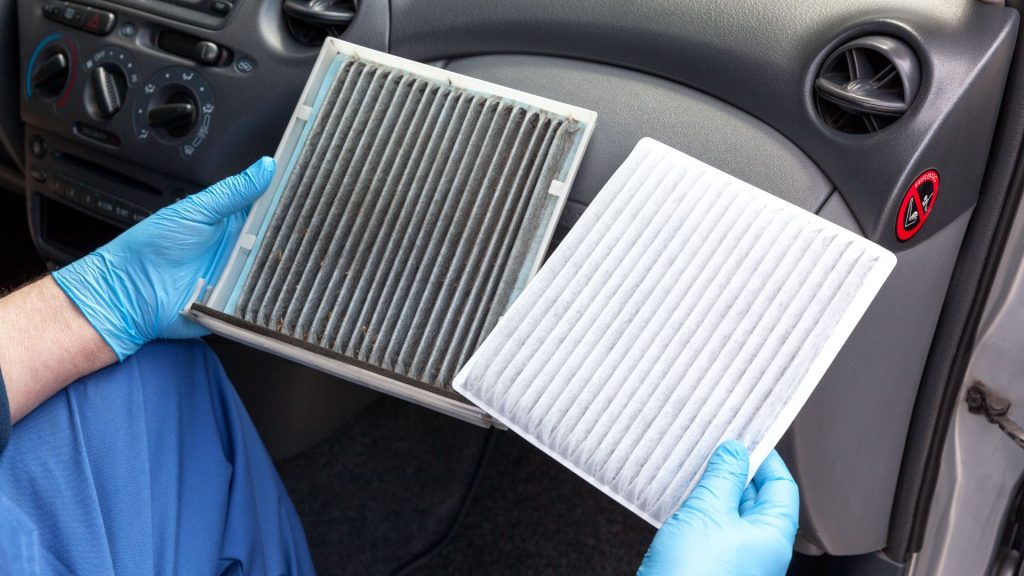 Many drivers don't know this, but there's a cabin air filter in your vehicle as well besides the engine air filter. Also, it's a commonly asked question regarding how often to replace the air filter, so perhaps the time has come for a replacement.
In general, the cabin air filter should be replaced every 15,000 to 30,000 miles to avoid having that vinegar-like odor. If you haven't replaced yours recently, dust, mold spores, or pollen may have passed through the filter until it got clogged.
This can also be the reason behind mold and bacteria forming in your air vents. In case of a clogged cabin air filter, fresh air won't be able to enter the cabin and you'll just be circulating that mold-infected air around.
You might be able to replace the air filter yourself since it's usually located behind the glove box compartment. Use your owner's manual to locate it and to check if it seems dirty or clogged. If you feel reduced airflow from the vents, chances are that your cabin air filter is ready for replacement.
Problems with the A/C evaporator
If you feel a strange odor in your car's cabin resembling a vinegar smell, it could also be due to a damaged or leaking A/C evaporator. It's a component that serves an important role in your car's A/C system by generating cold air.
Hot air that comes from the outside is pushed through the A/C evaporator coils that contain refrigerant, resulting in cold air blowing from the vent. However, there can sometimes be a leak between the coils and the core, and even mold can form in the core.
So, you should get your evaporator inspected by a mechanic, and replace it in case the core has mold on it. If there's a leak between the core and the coil, you'll have a hard time cooling down the air in your cabin. Combined with a strange odor, it's a symptom that you should get your evaporator fixed or replaced.
Damaged A/C system components
Sometimes, the cause of mold and bacteria forming in the A/C vents of your car is improper air conditioning system. If there's a damaged component, it can cause condensation issues which lead to bacteria and mold forming.
If you can't solve your vinegar smell issue by using one of the techniques mentioned above, it doesn't hurt to inspect the entire system. The problem could be caused by faulty wiring, fan motors, or circuits. Also, if you happen to sense another smell note resembling burnt wires, you might have a problem with a damaged A/C compressor.
Our take
If a car A/C smells like vinegar, don't instantly think about spending too much on mechanical flushing. You can even deal with the problem yourself by using a cleaner that will remove the mold and bacteria, and disinfect the vents and ducts.
If that doesn't do it, you can try other fixes listed in this guide, and that will hopefully help remove the smell for good.
What does it mean when your AC smells like vinegar?
If your A/C smells like vinegar, it means that you have bacteria and mold formed in the A/C vent box and ducts.
How do I get the vinegar smell out of my car AC?
You can get the vinegar smell out of your car's A/C by applying a disinfectant spray to clean the vents. Sometimes it also requires replacing the cabin air filter, or the evaporator.
Why does my car ac smell like vinegar when I turn it on?
Your car's A/C smells like vinegar when you turn it on due to mold formed in the vents, or the inability of fresh air to come through the vents due to a clogged cabin air filter.