Lowering springs vs. coilovers — difference explained
Choose between lowering springs and coilovers for suspension upgrades.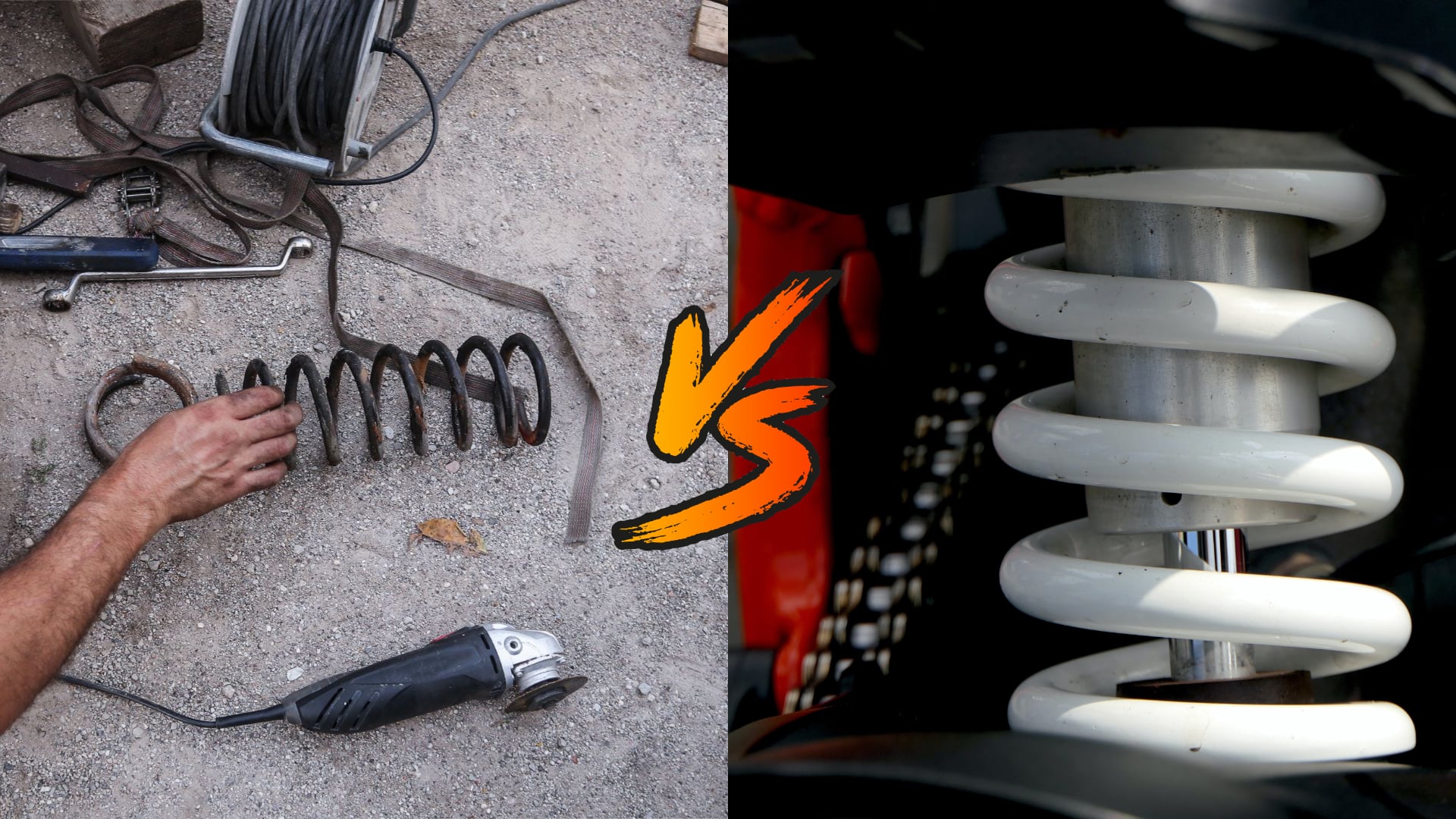 A lowering spring or coilover can add that extra punch of personality to your car or truck. These two devices are excellent options when customizing your car or truck.
Lowering springs and coilovers both let you lower your car. However, when thinking of which one to use, picking the right one for your truck can get tricky. To make the right choice, you need to know their primary difference and the subsequent impact on your vehicle.
The difference between lowering springs and coilovers lies in their method of operation. Lowering springs depend on spring height and weight, while coilovers utilize the spring seat's position to lower or raise your car. You could use any of these devices to not only lower but increase your ride height.
This article compares lowering springs vs. coilovers and how they affect your engine and car.
Are lowering springs and coilovers the same?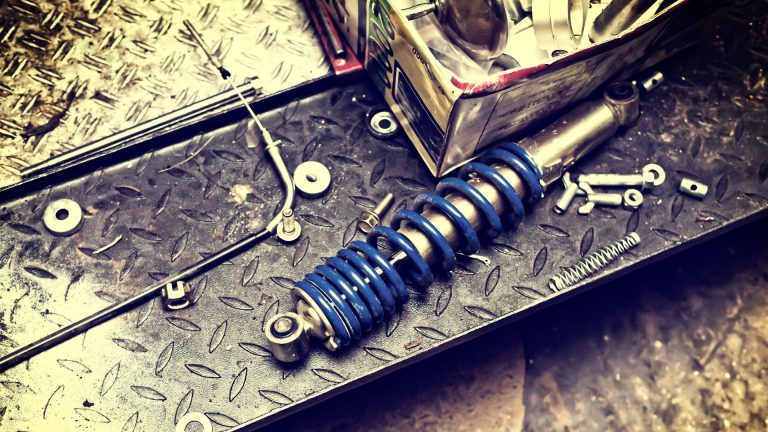 The first thing you have to note is that lowering springs and coilovers are not the same. Their usage of springs makes many confuse them as being the same thing.
Lowering springs lower a car's fixed distance by replacing stock coil springs in the stock location. They usually come with a number indicating the length to which they will drop your vehicle. For instance, if you see the number "2" or "2-inch lowering springs", it will lower your car by two inches.
After installing the lowering spring, you cannot move your car to any height or further reduce it. The height remains with the spring's height.
On the other hand, the springs on coilovers are adjustable thanks to their perch. The coil spring sits over the shock and a spring perch which the shock's body incorporates.
You can increase or decrease the height of your ride by moving the spring perch higher or lower down the shock. Keeping your spring low will give you a lower ride and vice versa.
Why have a lower or higher ride?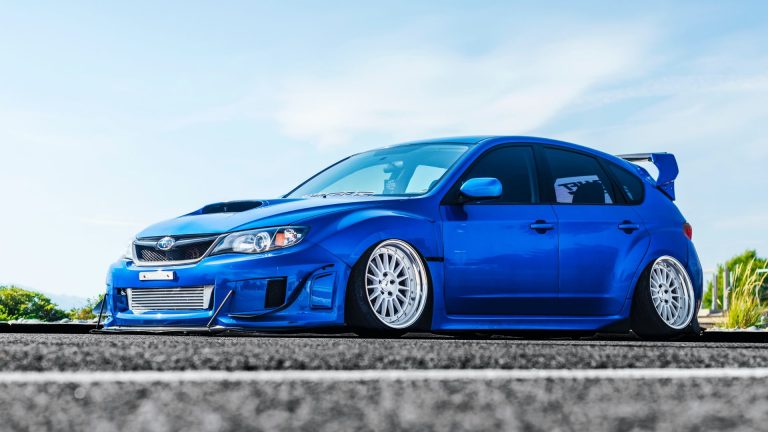 Lowering or pushing a car or truck up is a customization that affects your car's handling and ride performance. Lowering your car will give you many benefits, such as:
A stiffer ride
Having a stiffer ride gives you better vehicle control.
Better traction
Lowering your vehicle requires you to replace your tires with a plus-sized one and upgrade your wheel package. Plus-sized tires have a more significant contact patch with the road with shorter sidewalls. The extra connection with the road and the shorter side walls increases traction, enabling you to scale paths that were somewhat treacherous for your vehicle before with better chances. Of course, maintaining a recommended tire pressure is also a key point here to prevent losing traction.
Extra road feel
The lower suspension enables the driver to better notice how their vehicle acts on various terrains as the steering wheel transmits vibrations from the road to the driver.
A customized look
The custom wheels, plus-size tires, and lowered transmission will grab anyone's attention. If you intend to get an aggressive performance-oriented look, or set yourself apart from the crowd, lowering your ride will do that for you.
Aerodynamic boost
The decrease in the center of gravity on a vehicle gives it more stability. The better-distributed weight gives the ride an aerodynamic boost, allowing you to cruise at high speeds with ease and control.
Reduced risk of rollover
Lowering your ride also lowers the center of gravity of your vehicle. The reduced center of gravity improves your cornering, decreasing the risk of your car rolling over at tight places.
Finer handling
Stiffer springs give less weight transfer when a driver hits the brakes or gas hard. The closer proximity to the ground also increases responsiveness, stability, and grip. As a result, the handling is top-notch.
Demerits of lowering or increasing ride height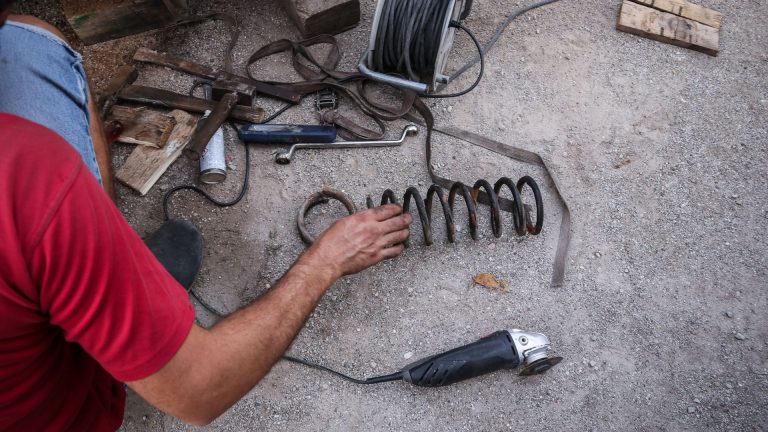 Reducing the height of your ride reduces ride comfort and accelerates uneven tire wear. It is not practical for rough and rugged terrain and has high costs and serious warranty issues.
Also, as the car is much closer to the tires than before, the chances of it bottoming out are higher. While driving, you might even feel some parts of your vehicle rubbing on other features or the tires. You will also have to get a new jack, as the standard jack will not do the job on your vehicle.
Furthermore, going on the stiffer ride, which lowering your ride provides, would generally decrease your ride quality and grip on bumpy roads. Though you will have faster acceleration and quicker stops, experiencing the cons of the ride will leave you asking many questions.
Increasing the height of your ride might seem like a more viable option at this point, but is it? It has merits and demerits, just like lowering your ride height.
For starters, increasing your ride height lends more quality to your ride. The extra ground clearance gives the wheel more room to move and absorb shock.
If you frequently drive on bumpy and uneven ground, your vehicle will benefit mainly from the higher ride. The occasional scraping and bumping of a vehicle's bottom when on a rough road is non-existent when the lift is higher. You would not need to dish out money for repairing the chassis and underbody, which is susceptible to damage from a low ride on a bumpy road.
Unfortunately, the center of mass is more prominent in a higher ride. Aerodynamic properties are affected, along with handling. The chances of a rollover during cornering are high as handling is less precise and controlled in a higher ride. These are quite a price to pay for better comfort and ride quality.
Which is better: lowering springs or coilovers?
Lowering springs will only allow you to lower your car's suspension and not increase it. As such, they will limit your vehicle to smooth and even terrains. If you ever have to move on uneven terrain, your vehicle's underbelly and chassis might pay the price.
Furthermore, you should expect something other than comfort when using a lowering spring. It is the price you get to pay for better handling and road sensitivity on the wheel. It is most suitable for race and sports cars, which place handling and control over comfort and ride quality.
Coilovers, however, let you change your mind about the height of your car at will. It can extend beyond a certain height and position, unlike lowering springs. When you are in a situation where a low ride is preferable, you can easily adjust it and vice-versa.
The primary benefit of using coilovers lies in their versatility. Going to new places will not be a problem as you can adjust the height of your vehicle to suit the terrain and protect its underbelly. Also, you can comfortably switch your car from a simple, comfortable ride to one ready to win a race within minutes.
Coilovers are much better than lowering springs, even offering stiffer spring rates than the lowering spring, whose only job is to give stiff rides. Rides on coilovers are also smoother. Using coilovers will preserve your vehicle when used right and still give you that aesthetic look you desire.
Should I install lowering springs or coilovers?
Coilovers are your best option for reducing or increasing the height of your vehicle. Not only is it suitable for everyday use, but it is also pocket-friendly during usage.
Lowering springs come out good at first, but the cons of using them are pretty dire and would cost you a lot of money in the long run. Only use lowering springs when you frequent smooth roads with a lot of cornering. You would have to monitor your tire wear, too, so you can replace them on time before they become a leading factor for accidents.
Coilovers will save you a good deal as you won't need to pay for repairs or change tires often, depending on how you use them. Lowering springs are best for race cars as they do not last long enough for the long-term effect of using lowering springs to set into the car. If you drive a regular vehicle or truck, coilovers have more worth and practicality.
Our take
Coilovers are much better than lowering springs. They provide you the same service lowering springs do but with the extra feature of being able to adjust your ride. If you opt to use lowering springs, you should be prepared to pay the price.
Though lowering springs cost less to install, it increases your car maintenance cost. Coilovers cost more to install but less to maintain and do not give many causes for repair. You only have to take extra precautions when driving through corners while enjoying the ride.
Is it better to get coilovers or lowering springs?
It is better to get coilovers as they can be easily modified and manipulated to fit your intents at a particular time. Lowering springs are best for short-term use, such as racing.
Do lowering springs ruin ride quality?
Lowering springs ruin ride quality due to their closeness to the ground and sharp handling. Its non-versatility ensures you remain stuck on whatever configuration your lowering spring is on till you remove it, unlike coilovers.
Is it worth getting lowering springs?
The lowering spring is worth it if you desire better handling, faster stops, and quicker acceleration for a short time at a low installation price. However, if you intend to use it daily and have the tendency to try out off-road terrain once in a while, coilovers are a better choice.
Are coilovers worth it for daily driving?
Coilovers are worth driving every day. They allow you to quickly adapt the height of your vehicle to most terrains you come across, which is quite helpful when you face rough, bumpy roads.
Are lowering springs adjustable?
Lowering springs are not adjustable. The height you install is the height you remain with until you decide to have the springs removed.