Car overheating then going back to normal — causes and fixes
Get to the bottom of the surprising cause of your car's unexplained overheating incidents.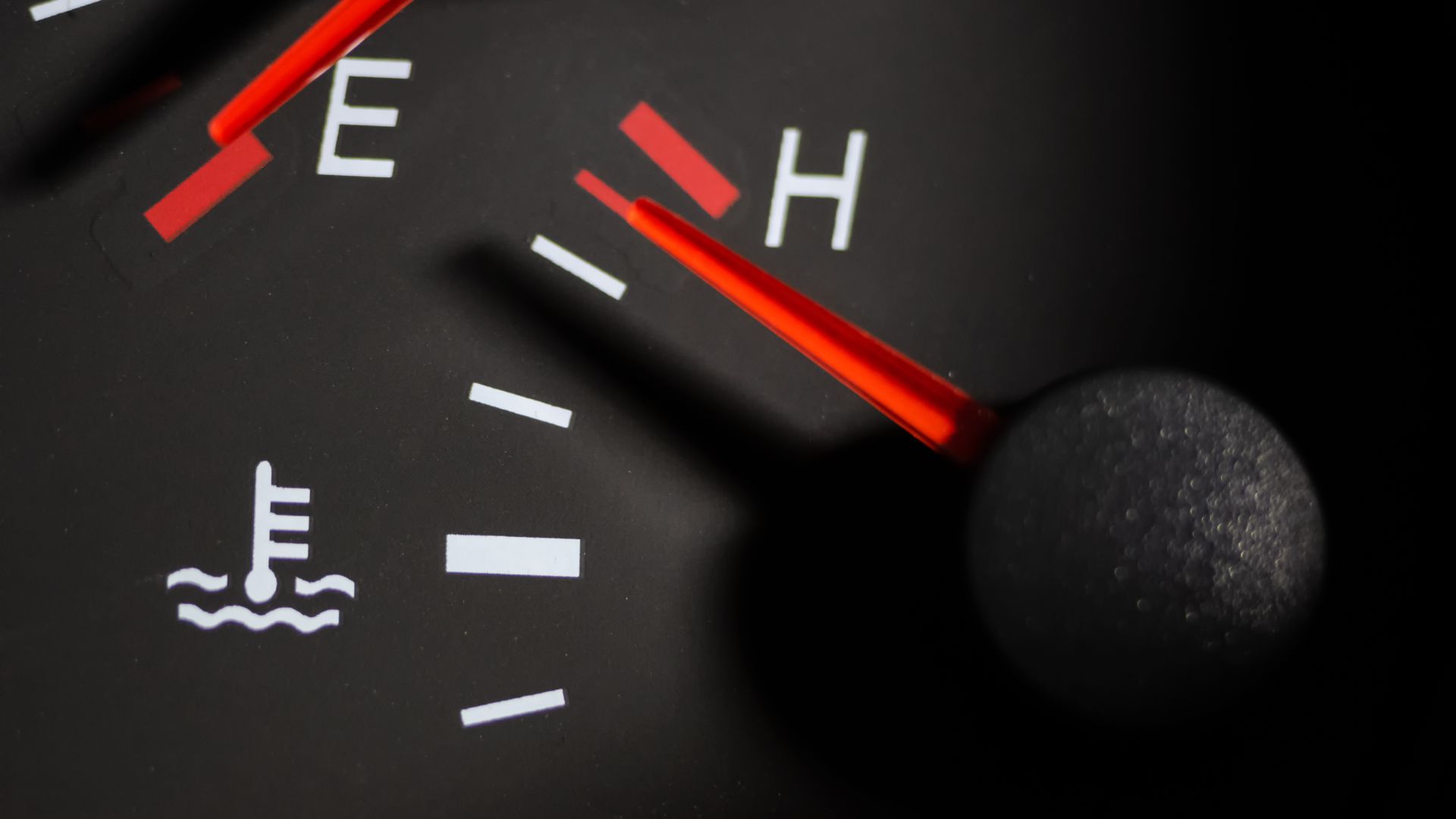 Engine overheating issues can cause serious troubles and you should stop and shut down the engine as soon as the temperature drastically raises. However, in case of a car overheating and then going back to normal, even the most experienced car guys can be stunned.
You still shouldn't risk popping the hood open right after the car overheats, but it may seem hard to figure out the cause. That's why we'll go over the possible reasons behind engine overheating and getting back to normal. We'll also discuss how it's possible that your car just sometimes overheats, while sometimes it drives regularly.
Why does my car overheat and then cools down?
It's a common thing that your car overheats and won't start afterward, but it's confusing if you can start the engine again and drive normally. You should still get the car's cooling system components inspected and check the coolant level, but it's a completely different situation.
The problem is still mostly in a component of your car's cooling system, and these are the possible causes:
Faulty thermostat
Coolant leaks
Damaged water pump
Broken radiator fan
Low engine oil levels
One thing you can check on your own is the coolant liquid level. If your cooling system doesn't have enough coolant, it won't be able to lead away all the hot air from the engine. This can temporarily lead to overheating, while you might be able to regularly start the car after the engine cools down.
The coolant reservoir is located close to the engine, and you can recognize it by the "hot" and "cold" designations. If your coolant liquid level is below the "cold" mark, there's not enough coolant to draw the hot air away from the engine.
Unfortunately, if the problem isn't caused by a low coolant level, it requires some cooling system repairs. Also, if the coolant level is too low, you could have a coolant leak that can damage your engine in a long run.
How a faulty thermostat causes occasional overheating?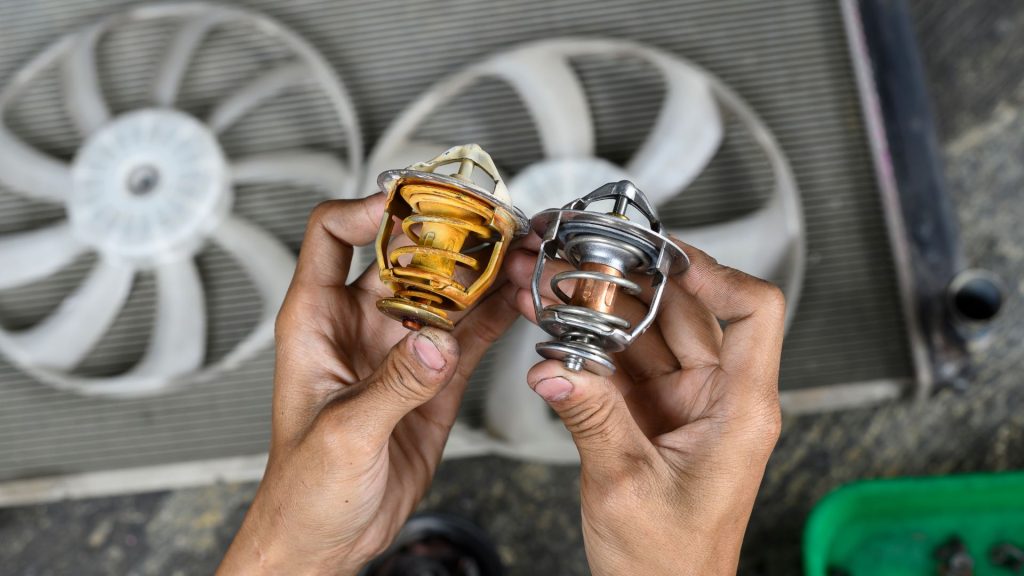 If your thermostat isn't working properly, that can be the reason why your car overheats and then works regularly when the engine cools down. Namely, the thermostat controls the coolant fluid level that gets released once the system recognizes a sudden increase in temperature.
The thermostat's valve opens and lets the coolant circle through the system as the engine's temperature raises. On the other hand, if there's no need to reduce the engine's temperature, the valve that lets coolant liquid out remains sealed.
So, your car's thermostat controls the situations where the coolant is released or contained, and its malfunction can lead to varying temperatures. In case of a bad thermostat, that valve can remain closed even as the engine's temperature raises.
So, the coolant won't be able to flow through the engine's cooling system, and it won't be able to reach the radiator. That can lead to overheating, so replacing the thermostat should make things right if everything else works properly.
Coolant leaks can cause engine overheating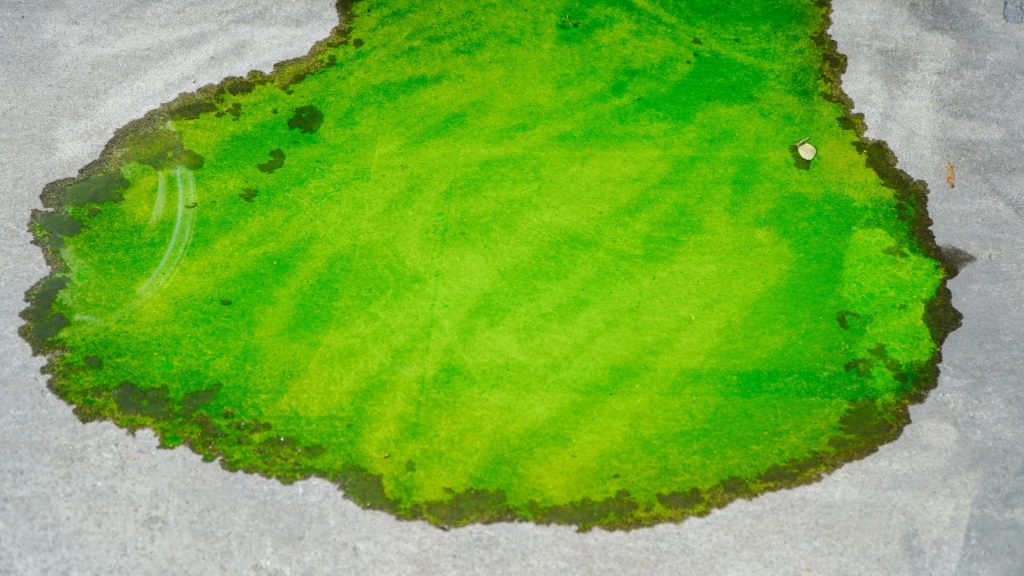 If you have a coolant leak, it poses a real threat to your engine as it can result in a blown head gasket. In case of cylinder head cracks or engine block cracks, leaking coolant might reach your car's combustion chambers.
For your car to work normally, the combustion chamber needs the appropriate amount of air and fuel, so leaking coolant messes things up. You might notice white smoke from the exhaust and a fruity sweet smell in the cabin as signs of leaking coolant.
You should deal with this issue right away to prevent ending up with a blown head gasket and engine faults. One way you can check for a leaking coolant is to raise the hood and inspect the coolant reservoir. If the coolant level is too low, you might have a leak that can result in overheating. You might be able to drive regularly as the engine cools down, but further consequences are certain if you don't deal with the issue.
Damaged water pump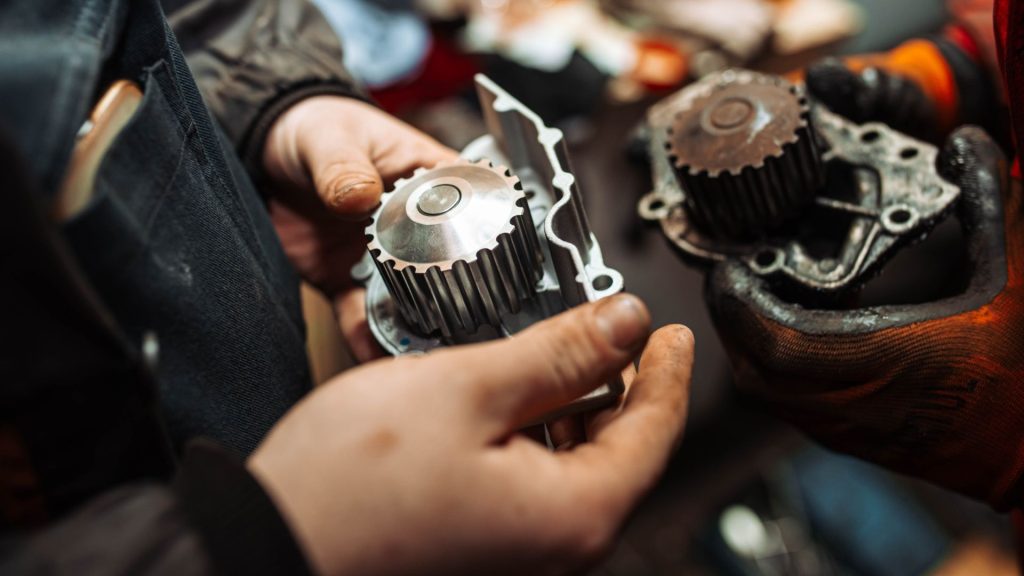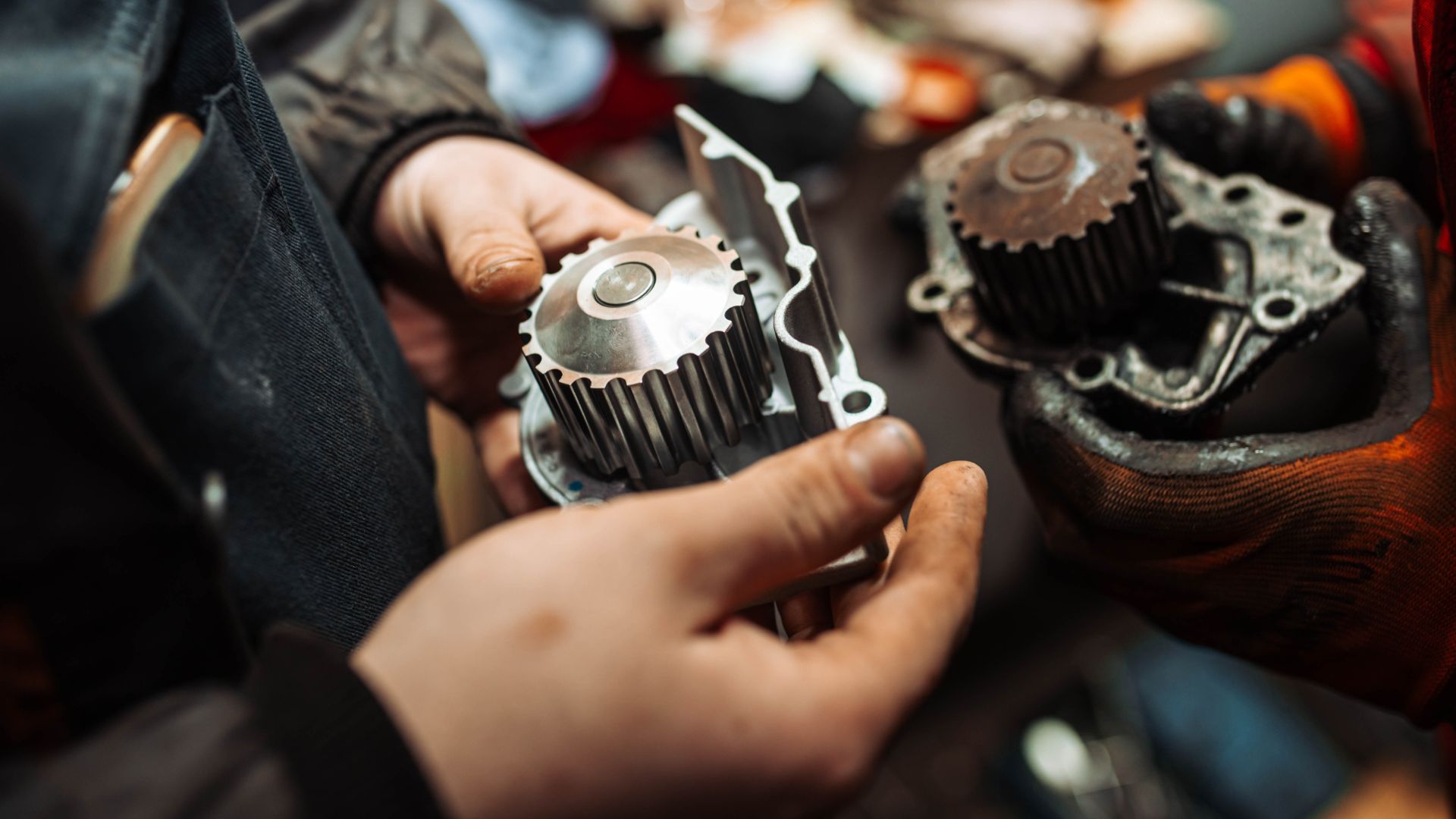 A damaged water pump is also one of the main reasons why your car might overheat and run regularly afterward. Of course, that is to the point where you rev your engine enough to raise the temperature to the point where coolant kicks in.
However, if you have a malfunctioning water pump, the coolant won't be able to flow through the system properly, and the engine will be surrounded by hot air. This raises the temperature to the overheating point. So, if the water pump is damaged, your car will probably drive regularly as the engine cools down and overheat again during the next drive.
Broken radiator fans and issues it draws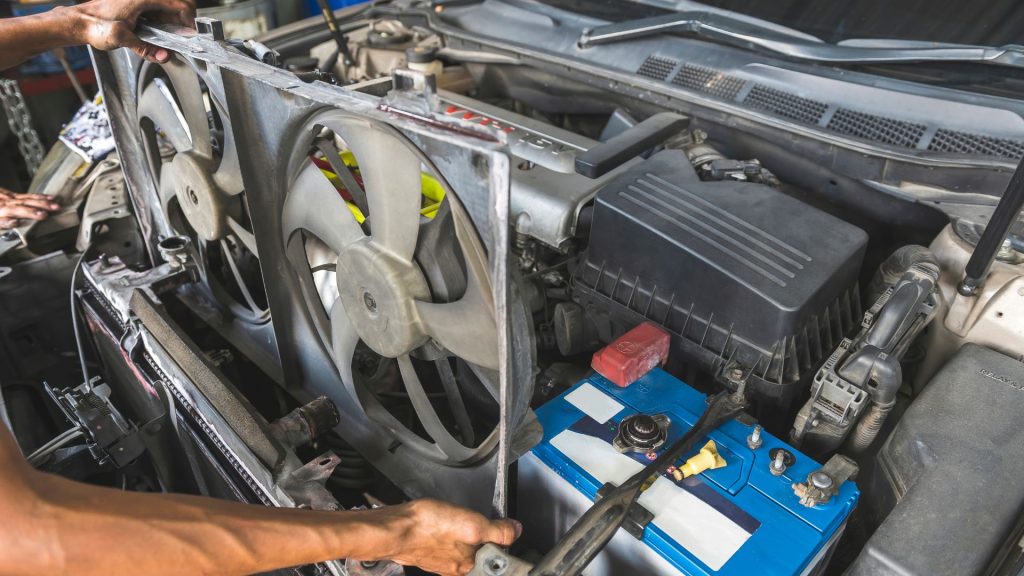 The radiator blows over the coolant that takes the heat away from the engine, and they make the essential cooling system components. However, if the fans are broken or damaged, the radiator can't blow cold air to reduce the engine's temperature.
Fans aren't that expensive to replace, so you can solve the overheating issue easily if damaged fans are the cause. Along with stuck or damaged fans, a radiator could malfunction due to a blown fuse, relay, or other electrical issues.
Low engine oil level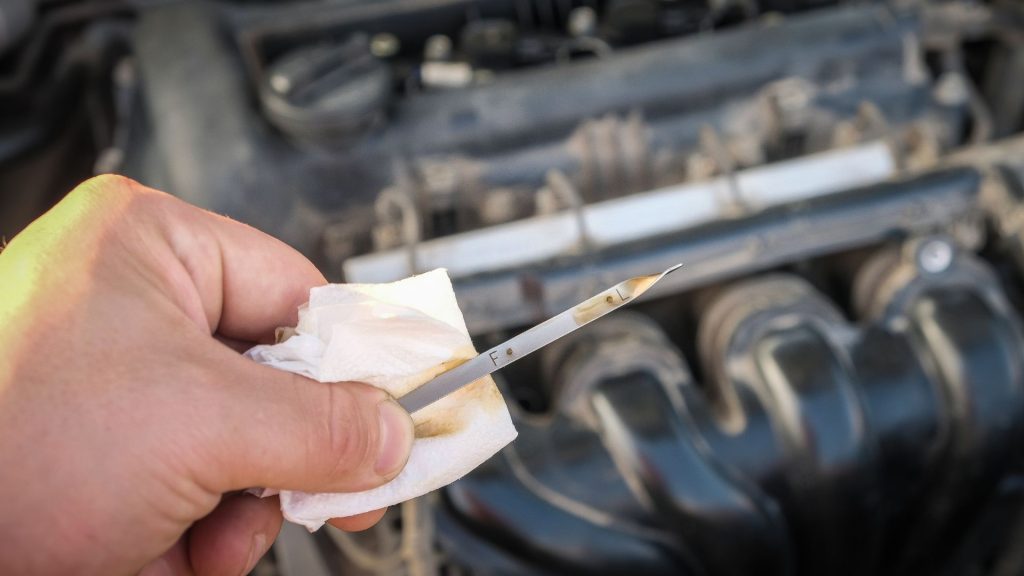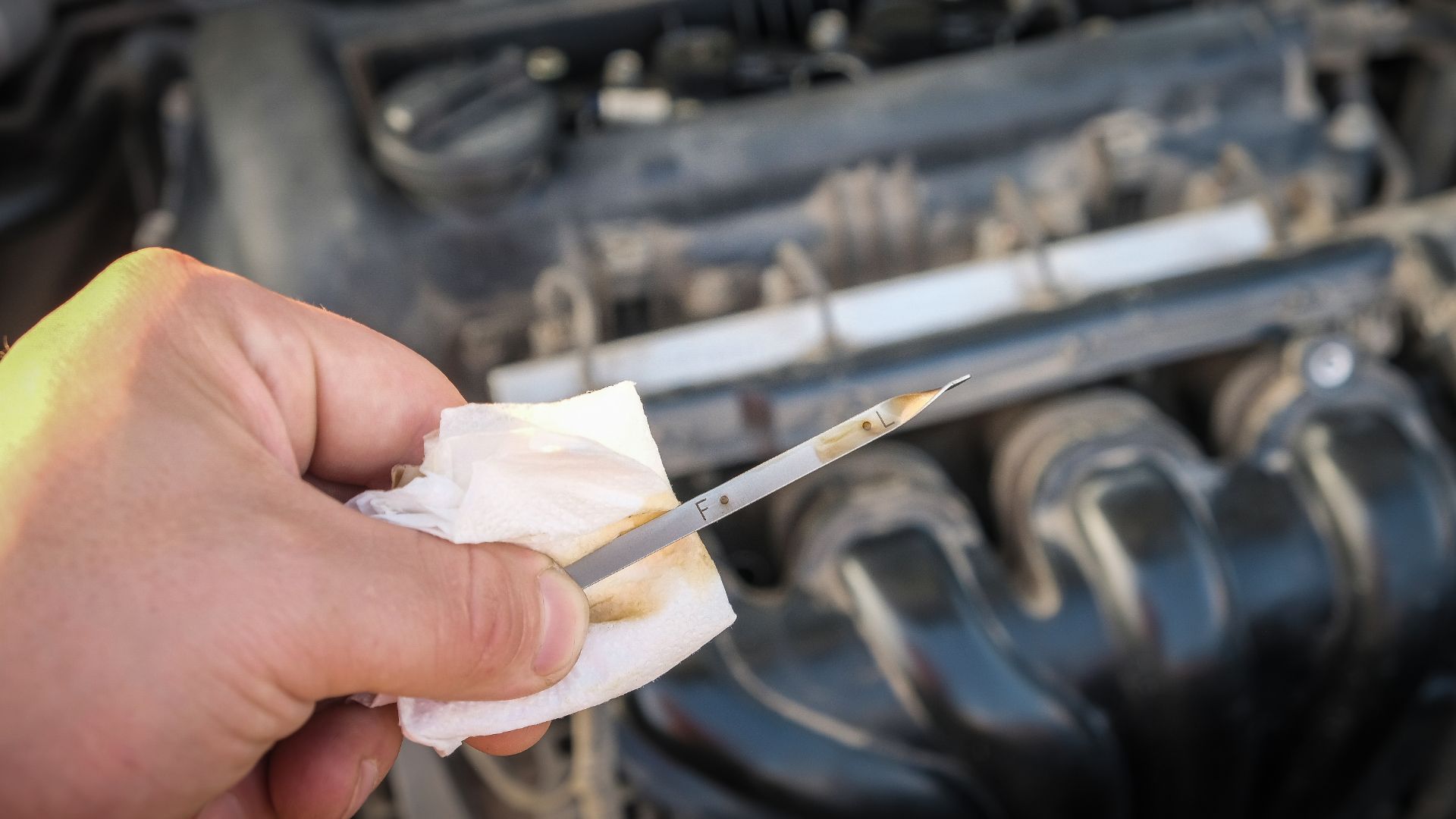 Low engine oil can also be the root cause of your overheating issues. Engine components need proper lubrication to prevent damage from friction and heat. So, if the oil level is too low, you might experience a sudden raise in temperature when driving on higher revs.
It will cause your engine to overheat, and go back to normal as it cools down. You can easily check the engine oil level on your own and add more oil to prevent further damage to engine components.
Our take
In case of a car overheating and then going back to normal, it's important to still get the cooling system parts and engine inspected by a mechanic. If you act on time, you can save your engine, and it comes in handy knowing the reasons behind the odd engine's overheating and regularly starting again.
Hopefully, this guide will save you some time and trouble, since you'll know what you should check and how to act in this case.
Why does my car only overheat sometimes?
Your car only overheats sometimes due to failed, damaged, or low-quality replacement thermostat. Also, you might leak into the cooling system, which may cause overheating occasionally as the problem can get progressively worse.
Can a car be okay after overheating?
After overheating, your engine might have warped cylinders or cracked engine block. Driving your car might only cause further engine damage and it might need rebuilding afterward. Still, if you shut down the engine on time, you might prevent ending up with costly repairs.
What happens when your car overheats and stops?
After your car overheats and stops, the head gasket may be blown, and cooling system components like the thermostat and radiator could be damaged. You should immediately shut down the engine as soon as you notice the first signs of overheating.u003cbru003eDon't open the hood right away, since hot steam will come out. Instead, you should wait for at least 30 minutes for the engine to cold down before trying to start it again. If you can start your engine regularly afterward, it's still recommended to drive straight to a mechanic to avoid devastating damage.