Acura TSX years to avoid — most common problems
Discover the crucial Acura TSX years to steer clear of for a smooth and hassle-free driving experience.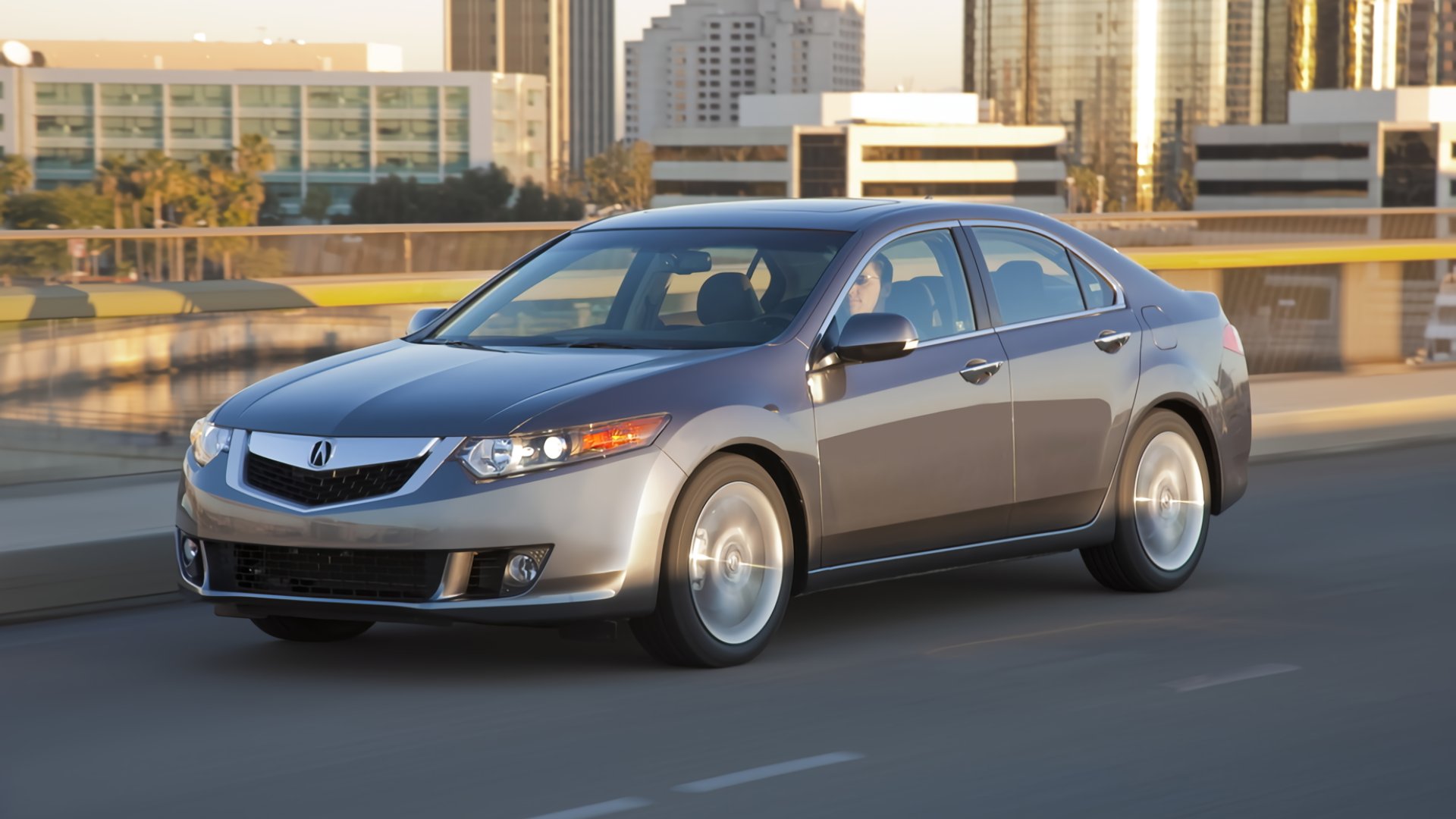 The Acura TSX was a solid bargain back in the day if you were looking for a premium-level compact sedan, and it still is a great car to buy used. Also called the Honda Accord CL9, this car debuted back in 2004 and it got renewed for the second generation in 2008.
Even though Honda and Acura are known for the reliability of their cars, the TSX had some pretty rough model years. If you happen to be on the lookout for a decent used TSX model, perhaps this guide on Acura TSX years to avoid will help you out. We'll deal with the most frequent problems and the worst model years to buy used, as well as recommend the best model years.
Most common Acura TSX problems
Over the years, the TSX earned a status of a desirable used car due to its price-to-quality ratio. Also, the 2.4-liter VTEC four-cylinder engine was well known among Honda enthusiasts as a reliable and fun powertrain that revs pretty high.
While the engine itself didn't cause much trouble, some other mechanical components did. One of the first things to check when buying a used TSX is the power steering system. Over the years, driers have reported power steering fluid leaks as well as problems with the electric power steering control module (EPS).
Sadly, the power steering issue remains a major drawback for both generations of Acura TSX. Besides these issues, we've seen a fair share of owners complaining about premature transmission wear and tear. In some situations, the transmission was prone to failure altogether and couldn't be repaired unless a rebuild was done, and that costs up to $2500 for this model.
Finally, the TSX suffers from some fuel delivery system issues, as well as potential airbag inflator explosions that were common for vehicles equipped with Takata airbags. Overall, it's not as bad as it seems apart from the seriously expensive transmission fix, but let's take a closer look at these problems.
Power steering system faults
The power steering system in a car is hydraulic and that pressure buildup from the steering fluid helps you rotate the steering wheel much easier. However, some Acura TSX drivers have reported the steering wheel being firm and difficult to move.
As it turns out, it was a common problem with power steering fluid leaks that plagued most of the first-generation models. The second generation initially seemed better in this perspective, but there's the infamous EPS failure on 2011 to 2014 models which sometimes resulted in expensive repairs over $1500.
Besides the repair receipt and the owner's pocket, this problem also affected driving safety, especially with sharp turns. Power steering is essential for properly controlling the vehicle, so this issue is one of the main few things to keep in mind if you are seriously considering this model as your next car.
Failing transmission
The most expensive repair you may need to do on your Acura TSX is a transmission rebuild, and it goes for around $2500. This problem was mostly present during the first generation of the TSX, and it often occurred even before the vehicle reached 60,000 miles.
Due to this premature transmission wear, many drivers were forced to consider cheaper alternatives like replacing the transmission with a used transmission from another TSX car. Still, these kinds of repairs weren't as successful as complete rebuilds, so this is an important issue to consider when buying this model.
Because of this issue, it's much safer to go with a 6-speed manual transmission car if you can find one, to avoid having to deal with expensive automatic gearbox replacements.
Fuel delivery problems
The early first-gen TSX models were also affected by the fuel pump fault. In case the fuel pump goes out while driving, this issue grows into a safety threat since it may cause the engine to stall at high speed. Eventually, there was a recall in 2007 to figure out the issue and restore the fuel pump to its full operational power on malfunctioned vehicles.
It turns out that the whole problem was caused by a small coil wire inside the relay and if that coil breaks, it leads to an inoperable fuel pump. Drivers even reported sized engine problems, while it was only a matter of failed fuel pump caused by a bad coil wire that prevented the car from properly starting.
Airbag problems and recalls
After a few decent production years in the second generation, the airbag issue also turned up and it's nothing out of the ordinary for cars with Takata airbags. The recall was simply overwhelming since over 67 million cars were affected, including the Acura TSX.
It's important to take this problem seriously since it wasn't a "regular" airbag fault. Instead, it was the increase of inflator bag pressure that resulted in bursts and even explosions with shrapnel fragments flying all over the cabin.
So, make sure to only consider TSX models that have gone through a recall if you wish to feel safe while driving your new car.
Which Acura TSX years to avoid?
Some Acura TSX models are simply made better than others, and that's why it's so important to keep in mind the mentioned problems as well as the main years to avoid. We'll help you with that as well by going over the worst production years from both generations of the model.
First-generation Acura TSX (2004-2006 model years)
In terms of the first-gen TSX years to avoid, we have to warn you about the 2004 model year where it all started. As you can probably guess, the first production year had a few major issues like the one with the automatic transmission and the power steering fluid leaks that got sorted out later on in the production.
The 2005 model year was no better, while things got even worse with the 2006 model year due to frequent issues with a failing fuel pump and tail light damage. There were also some problems with equipment labeling that got sorted out in a recall, so these are all the issues to beware of when buying a used TSX.
Second-generation Acura TSX (2009-2010 and 2012 model years)
The second generation of the TSX seemed much better with the 2008 model year that got nearly no particular complaints. Sadly, problems kept on going with the 2009 and 2010 model year, while the 2012 TSX was deemed the worst model year yet along with the 2010 model.
These were the model years plagued by the faulty electric power steering module that often led to repairs well over $1000. On top of that, there's the airbag issue that ended up in a 2014 recall, so it's better to go with later model years. The 2013 and 2014 TSX models were pretty solid, along with the 2008 and 2011 models from the second generation.
Best Acura TSX years
The Acura TSX offers a refined ride as long as you go for the best possible model year. We are aware that some of the major issues listed above may turn you down, but there's no time for despair. Instead, take a look at some of the best TSX model years below for buying guidance:
2007 Acura TSX
2008 Acura TSX
2011 Acura TSX
2013 Acura TSX
2014 Acura TSX
If you are looking for the best of the best, you can go with the 2007 model year from the first generation, or the 2014 model for the best second-gen option. These two are widely renowned as the most reliable Acura TSX models, despite the major problems that affected both generations.
If you don't mind spending a bit more, it's best to go with the 2014 model because of all the airbag and EPS problems that were resolved.
Is the Acura TSX worth buying?
In the end, the big question remains – is the Acura TSX a reliable car worth your patience and money? Well, it all depends since some model years have had major difficulties and you should avoid the 2009 and 2010 model years at all costs.
However, there are also pretty reliable options like the 2007 and 2014 TSX and these offer a great blend of quality and affordable prices. As long as you stick with the information disclosed in this guide, you shouldn't have a problem picking the most reliable TSX model.
What year TSX is best?
The 2014 Acura TSX is the best model year since it received the least driver complaints, while the 2007 and 2013 TSX is also quite reliable.
Does Acura TSX last long?
With proper maintenance, the Acura TSX can last more than 180,000 miles.
What's better Acura TL or TSX?
The Acura TL is a larger and more comfortable car, while the TSX offers better responsiveness and driver feedback with a sportier driving feel.