What causes tire wear on the inside? — causes and fixes
Investigate reasons behind tire wear on the inside.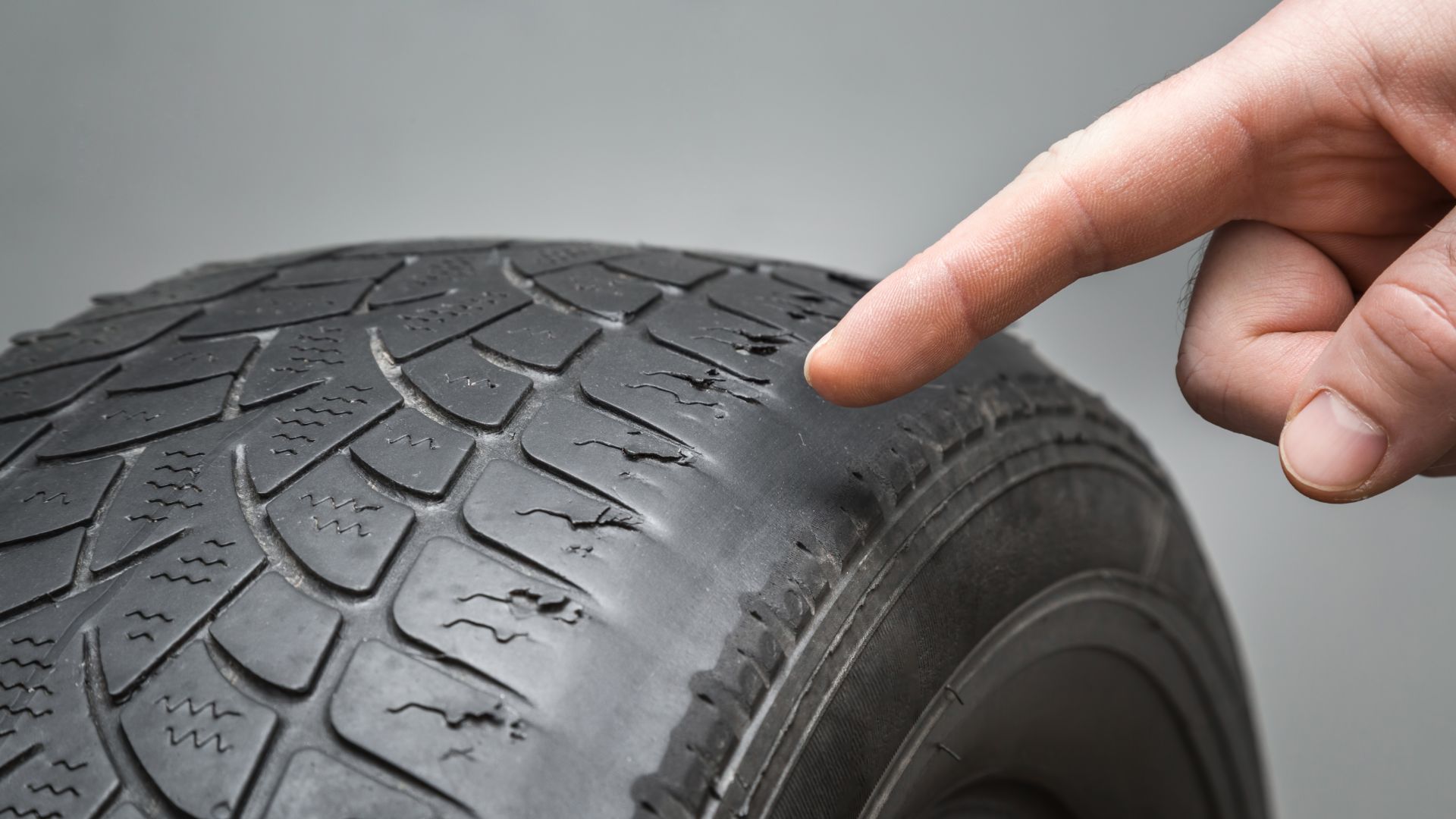 Have you ever wondered what causes tire wear on the inside? Your vehicle's wheel alignment is probably out of specification if you inspect your tire and see that the tire's inner or outer border is wearing down more quickly than the rest of the tread.
It can be dangerous to ignore inner tire wear, and it is important to inspect your car regularly to detect the issue before it gets out of hand.
One sign of tire wear is that your wheels may be leaning excessively to one side, which is often the result of misalignment. Your car's wheel alignment can be altered by driving over a pothole or hitting the curb, causing it to have a one-sided effect. Additionally, tires with insufficient treading may struggle to stop swiftly and safely on slick surfaces. On ice and snow-covered roads, worn and bald tires also have poor traction and less ability to hold on.
This article looks at the possible causes of tire wear, particularly on the inside, and its solution.
Causes of tire wear on the inside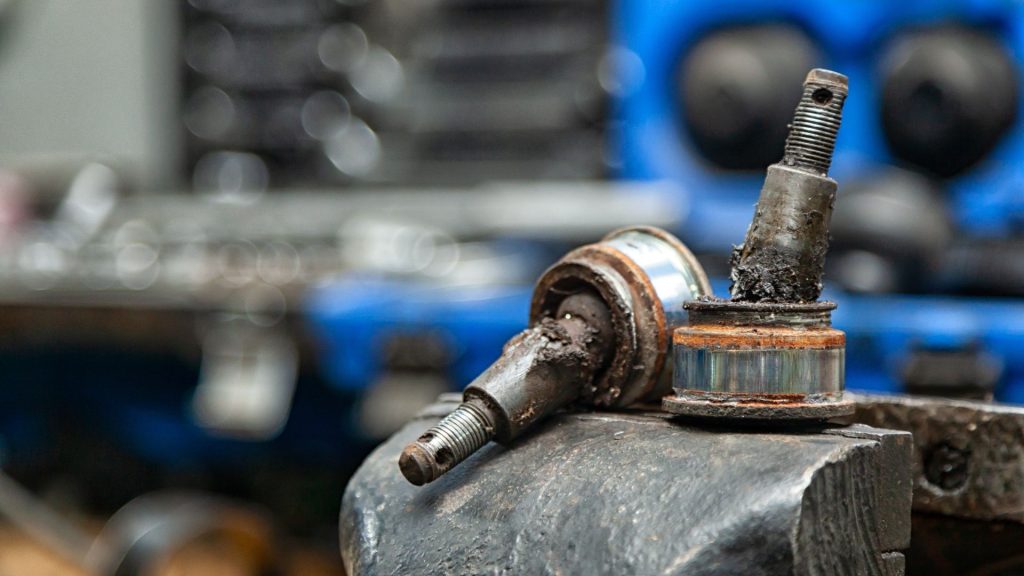 There are several reasons for tire wear on the inside, depending on how your car has been affected. We'll discuss a few of the most common and possible factors of this tire wear.
Bad ball joint
Often, a faint, irregular noise that seems to be coming from a corner of your car is typically the first sign of worn or loose ball joints. Going over may make the sound more noticeable. Your car's steering can be affected by worn ball joints; depending on how the ball joint is deteriorating, the steering will typically become sloppy or stiff whenever there is a bump, a dip, or a corner.
Following this would be even tire wear as an indication that your ball joints need to be replaced. These ball joints are attached to the tie rods and guarantee that the car is steering correctly. Notably, there is a significant likelihood that worn ball joints are to blame if the inner or outside margins of your front tires are wearing more quickly than the remainder of the tread.
The ball joints may eventually become worn due to the tires' constant up-and-down motion on the bumpy road and would need to be fixed up properly.
Improper toe angle
The central axis of a vehicle's tire or the relationship between two tires is known as the toe angle. What causes this? The inner portion of each tire is impacted by the roadway you travel on. Standing on the front of the tire and scanning the edges of the tire will reveal this angle.
What do toe-in and out-tire wear mean? An improper toe setting will result in an inaccurate thrust angle, trouble turning or taking quick turns, and issues with high-speed straight-line stability.
The vehicle is said to be toe-in when both tires are pointed inward toward one another. In contrast, a toe-out occurs when the tires point away from one another. Premature inner tire wear is frequently brought on by a vehicle tire with a high toe-out condition.
Camber issues
The inside of the tread on the front tires wearing more quickly than the center or outer edge is the main reason your car's tires wear on the inside.
The camber problem is the term for it. When the car's entire weight is on the tire, camber refers to how straight up or down the tire is. Your car has a positive camber angle if the tops of the tires are pointing outward.
Negative camber, on the other hand, occurs when the bottom of the tire is tilted outward. One of the main reasons your car tire wears on the inside is negative camber.
Damaged suspension parts
The car's suspension system is crucial for maintaining a vehicle's stock ride height and absorbing shock and vibration from the road. Because it directly impacts the camber angles, which might increase inner tire wear, this is significant.
Springs and other suspension parts sag with continuous use. Defective springs won't be as effective at absorbing shock, which might further harm the vehicle's other suspension parts.
Worn-out shock absorbers
Low tire pressure puts your car at risk for inner tire wear while you drive. When the sidewall collapses under the car's weight, odd tire components are forced to make contact with the pavement.
While shocks and struts deteriorate over time, your car might give you some warning indications that anything is wrong with the parts that determine how it rides. Shocks and struts that are worn out can negatively affect your car's stability, stopping power, and steering.
If your car bounces a lot when you hit a bump, your shocks and struts may not function properly. When your car hits a bump, it should settle and not bounce again.
How do you fix tire wear on the inside?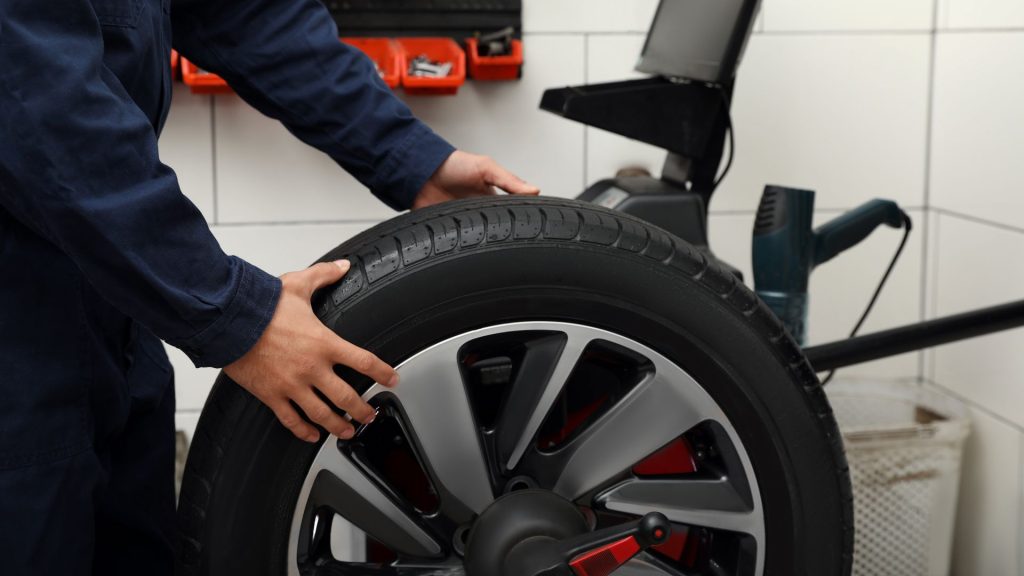 Finding the underlying reason for what causes tire wear on the inside is the first step to getting a solution. Afterward, fixing or replacing it is vital to prevent inner tire wear or more damage to the vehicle, which may be brought on by various issues discussed above. As shown in the Yokohama tires review, buying a set of tires from a quality tire brand can make a difference, especially if they use reinforced tread technology. Still, even premium tires will get affected if you have alignment issues or worn suspension parts.
Therefore, to fix the tire wear on the inside, here are a few steps to take depending on the underlying cause of the problem.
Replace or repair any damaged suspension parts
You should investigate and check the suspension system if you notice uneven tire wear on a specific tire. Damage to a suspension system can accelerate the inner tire wear or lead to future problems like a decrease in the vehicle's top speed and costly repairs.
Balance your tires frequently
Do not wait until you get uneven tire wear to balance your wheels. Most car owners only balance their wheels when they see uneven tire wear. This isn't right and might cost you more in the long run.
The ideal schedule for tire maintenance is once every two years. Additionally, experts advise adjusting fresh tires right after mounting them on your car. They wouldn't experience inner wear if they did it.
Wheel alignment
Most times, those who have new tires will lose money if they do not have their vehicle's wheel alignment done. Proper wheel alignment can double a tire's lifespan more than you think.
It is crucial to routinely check and align your wheels to prevent premature ball joint wear, tie rod wear, and camber angle difficulties, which may not be noticeable initially if you're not intentional about it. Wrong wheel alignment is at the center of every other issue you might experience.
Constantly check tire pressure
Although many of us miss it, maintaining proper tire pressure is essential to preventing devastating tire failure and keeping tires in good condition. Low tire pressure puts your car at risk for inner tire wear while you drive.
When the sidewall collapses under the car's weight, odd tire components are forced to make contact with the pavement. You should regularly check the tire pressure because of this, and release some air if the pressure reading is higher than what is advised.
Some tire gauges contain a tiny metal peg that you may press into the air valve to release some air. This peg is often located on the backside of the gauge attachment. The alternative is to use a fingernail.
Maintain proper tire inflation
The risk of inner tire wear is increased with underinflated tires, and that's because their sidewall won't be able to push the tire to make contact with the pavement anymore.
Tire friction with the road is minor when they are inflated appropriately. However, the friction between the rubber and the road rapidly rises when a tire isn't fully inflated, causing significant quantities of drag or air resistance.
Therefore, we advise that you periodically check the pressure of your tires. You can purchase a portable tire inflator if you don't always have time to go to the tire shop.
Inner tire wearing on one side
If your tire is showing wear on one side, you could have an alignment problem that can be fixed with a quick wheel alignment.
However, the issue is often severe and caused by curb impacts, speed bumps, or pothole damage to suspension components. No matter the situation, all practical steps are applicable and must be tried until the tire wear issue is resolved.
Our take
It's important to identify what triggers inside tire wear so that you are prepared for it to occur.
Always remember that it is a good idea and never a waste of funds to have a professional check on your tires before you invest.
The more shabby work you do for your vehicle, the more you'll keep visiting for damage repairs and spend more than expected. Your vehicle may not return to normal without proper equipment for a damaged part. We suggest you take your tire wear to a professional if you cannot fix it on your own.
Why are my tires wearing on the inside only?
Camber issues are a frequent cause of tires wearing on the inside only. It occurs when the inside tread of the tire wears away more quickly than the outside or center edge, which alters how the car tires are positioned up or down when a load is supported on them.
How do you fix tire wear on the inside?
You can fix tire wear on the inside by going for a wheel alignment, inflating your tires properly, repairing or replacing worn suspension parts, balancing your wheels periodically, and checking the tire tread depth.u003cbru003eu003cbru003eIf these do not work, it's best to take your vehicle to a repair shop for inspection before you buy new tires.