In the tire production market, some brands are perhaps unreasonably overlooked, despite their top-quality tires. One example of such a brand is Yokohama which makes superb passenger car tires, performance tires, and SUV tires.
Still, even with 100 years of tradition and incredible impact in the field, their tires are often disregarded when discussing top-notch brands. That's why our Yokohama tires review digs deep into the company's values, tire models, and technology. Keep reading and find out whether this tire brand deserves a highlighted spot after all!
Why you can trust REREV's tire reviews: Our automotive expert researchers analyze tire specs, customer feedbacks and reviews from credible sources. This thorough analysis provides accurate information about tire performance, helping you make the best choice. Find out more about how we evaluate tires.
History and overview of Yokohama tires
Yokohama was established back in 1917 as the Yokohama Rubber Manufacturing Corporation. At first, the company only made rubber products like rubber belts and hoses, but they quickly started making car tires.
It turned out to be a big hit and Yokohama became the second Japanese tire brand after Bridgestone. They started using US-made equipment and mostly focused the production in Japan. However, in 1969, the brand expanded its business to the US.
The birth of Yokohama Tire Corporation pushed the brand towards stellar success. They shortly started supplying tires for major racing events, such as the Formula 3 Intercontinental Cup. These days, Yokohama is the leading supplier for the World Touring Car Championship and Japanese Super Formula events.
They currently run over 40 corporate offices, production plants, and development centers all around the world. The major production facilities in the US include the Mississippi and Virginia-based plants, while their Asian supply network mostly focuses on Japan and China.
Key takeaways
Japanese tire brands simply take their products seriously with perfection-obsessed routines and testing. It's just one benefit of the brand, along with an overall cheaper price than the premium tire brands. However, there are many more key selling points of these tires, so take a look at the listed ones if you are in a rush:
Road to sustainability – Both the tire production process and driving on tires made with synthetic materials can cause pollution, and Yokohama knows it. That's why you can count on this brand to reduce the impact on the environment by far. Yokohama engineers are dedicated to making completely sustainable tires, and 90% of their products meet the most rigorous standards. They achieved 50% lower greenhouse gas emissions from 2005.
Boosted traction performance – Yokohama experts don't consider the rolling resistance to boost your traction, but the air resistance as well. They make their rubber compounds accordingly to the aerodynamic properties to reduce air resistance. Because of this, tires will need less force to roll, resulting in lower fuel consumption.
Great warranty deals – Regardless of your vehicle type, you can count on an impressive treadwear warranty. The mileage warranty starts at 45,000 miles, and even reaches 85,000 miles with some models like AVID Ascend LX and Tornante tires.
Where are Yokohama tires made?
Yokohama tires are made in Japan, China, the US, and Singapore. As for the American-based tire supply, two main plants make Yokohama tires – West Point, Mississippi, and Salem, Virginia. From there, all the US Yokohama retailers are supplied.
In Japan, the largest production facilities include the Mishima plant and Onomichi plant. Still, even the production facilities in foreign countries need to stick with the rigorous production protocol. So, you can rest assured of the highest quality that comes with each Yokohama tire.
Who makes Yokohama tires?
All the tires of the brand are made by Yokohama Tire Corporation and Yokohama Rubber Co. The production is entirely held within the company, so you won't have to worry about some other tire brand interfering with the quality.
Is Yokohama a premium tire brand?
Yokohama tires are often placed in the mid-tier of tire production, although their build quality suggests otherwise. Based on the superb technological advances like the addition of protruding fins on the sidewall, Yokohama makes a premium brand.
Some of their innovations are rarely seen by other manufacturers, such as the mentioned fins that add up to tire aerodynamics.
Are Yokohama tires good?
Yokohama tires are among the best in the game, no doubt about that. Their engineers use refined rubber compounds without the addition of unnecessary synthetic materials. So, not only are Yokohama tires good in terms of performance, but they also make it on the list of eco-friendly tires.
Best Yokohama tires by car type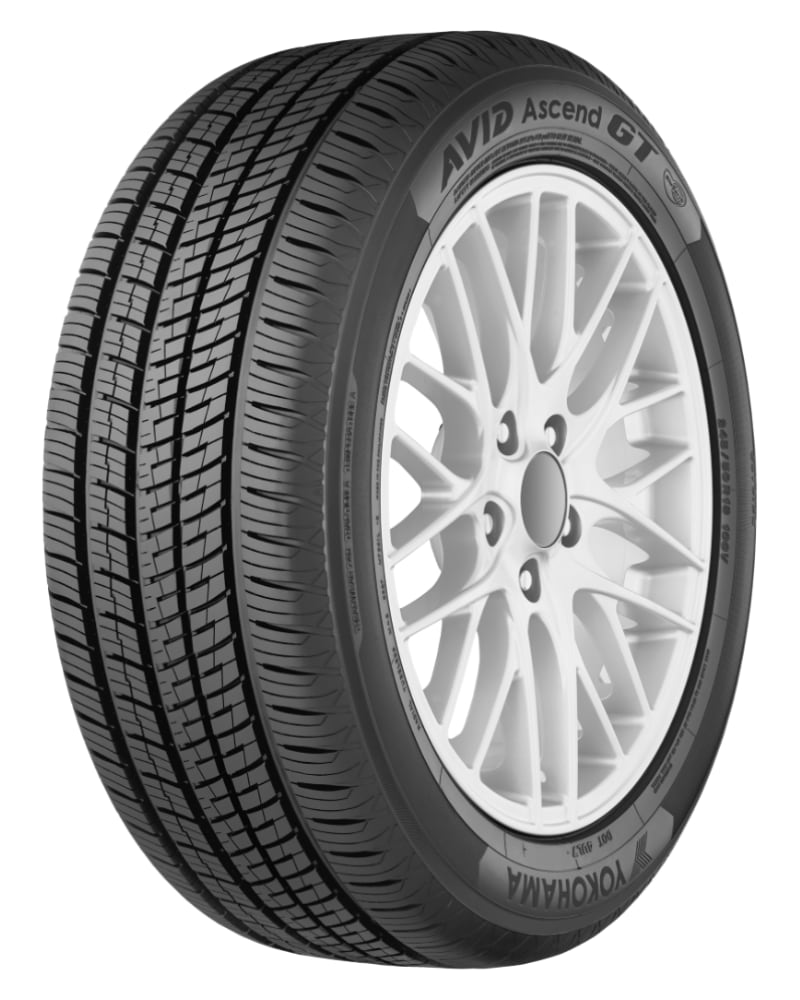 Treadwear
Traction
Temperature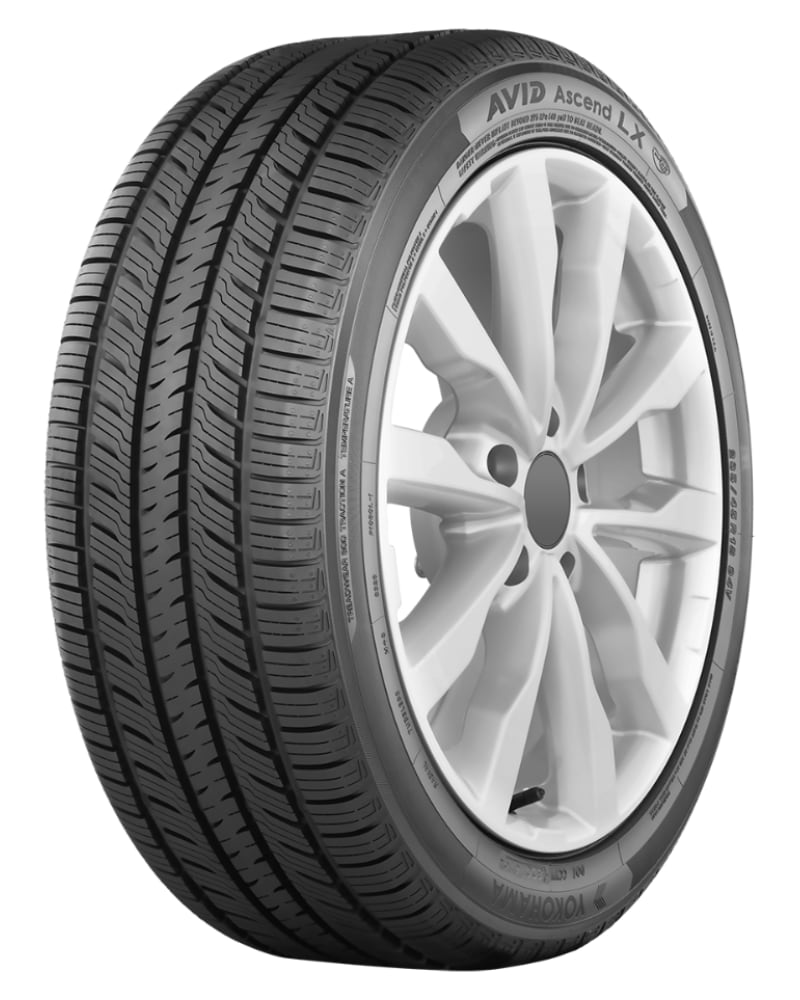 Treadwear
Traction
Temperature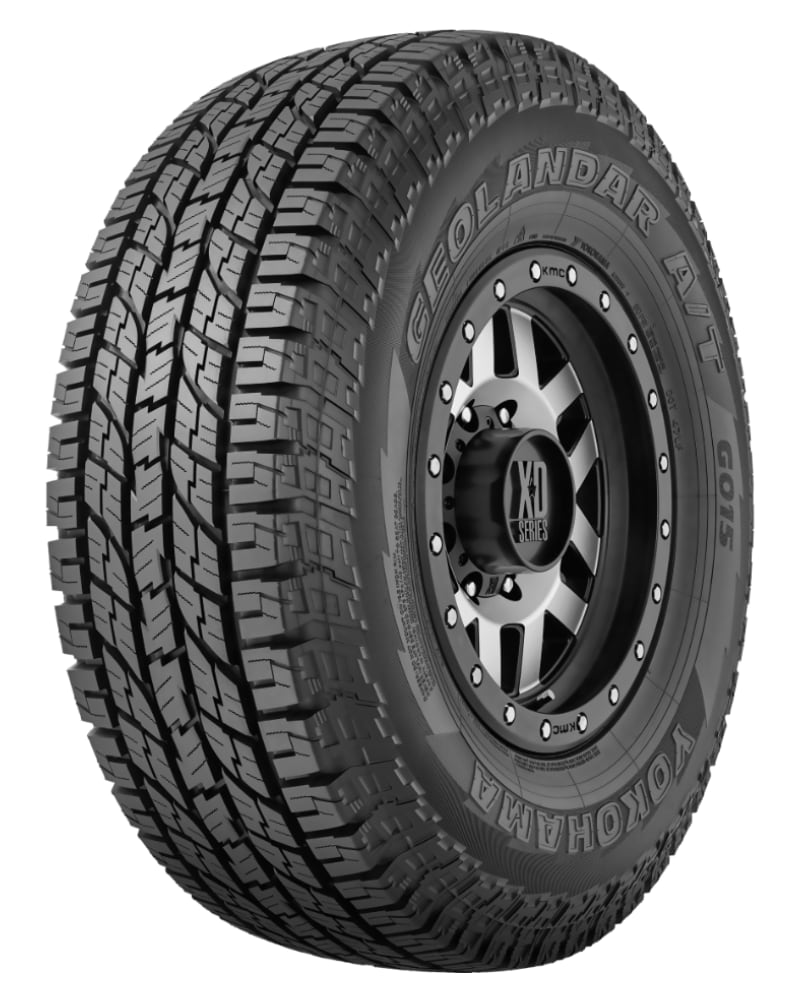 Treadwear
Traction
Temperature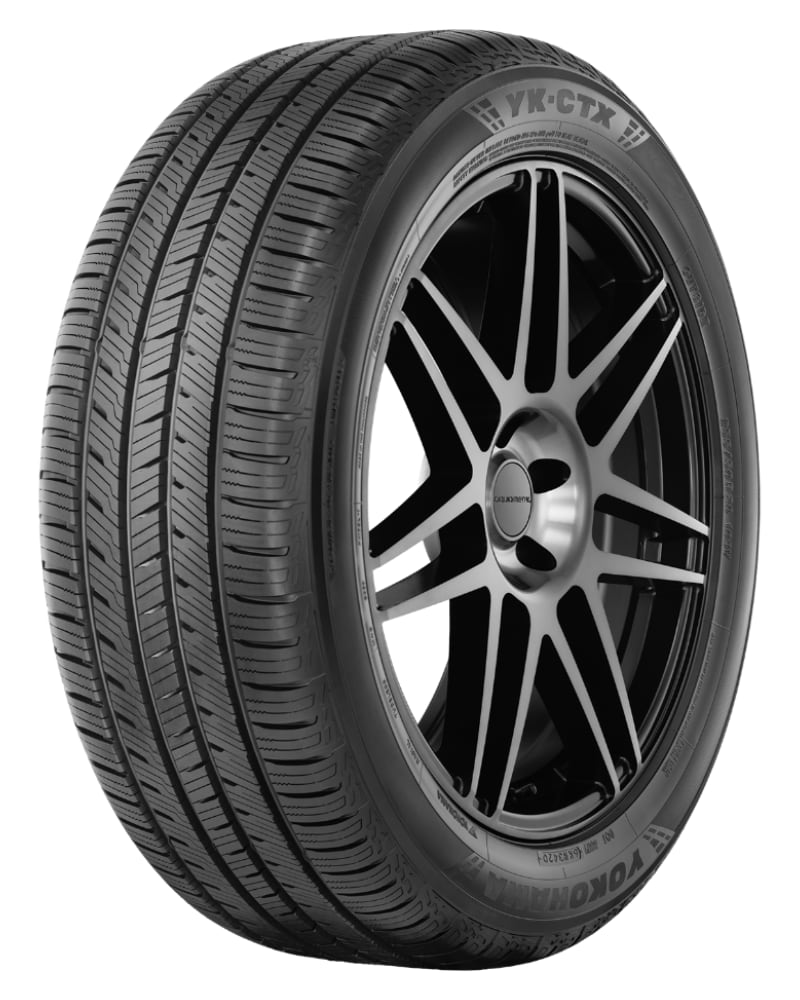 Treadwear
Traction
Temperature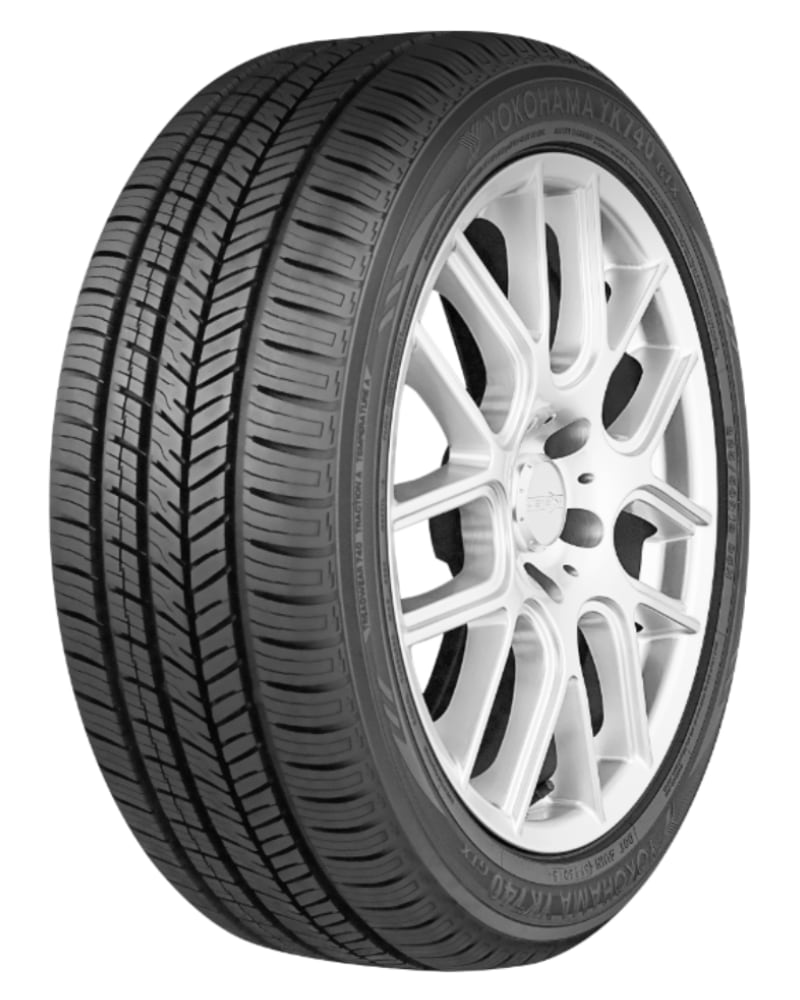 Treadwear
Traction
Temperature
Cost of Yokohama tires
The price of Yokohama tires varies based on the exact tire model and size. The starting price is about $90 for the standard-sized trims of their passenger car tires like the AVID Touring. On the other hand, some more expensive tires include larger-size trims of their all-terrain tires for SUVs and light trucks.
So, you can expect to pay up to $450 per single tire from the Geolandar series. With that in mind, it's important to point out the convenient price of their all-season passenger tires overall. You can find a single AVID Ascend GT tire for just $140, while a performance-oriented SUV tire like Parada Spec costs around $190.
Why choose Yokohama tires?
Yokohama tires aren't the cheapest among the upper-tier tire brands, but they offer one of the best blends of price and quality out there. They give you considerable tread life with unique aerodynamic properties that reduce air resistance and rolling resistance. Here are some other features of Yokohama tires that will make you choose this brand instead one of the competitors:
TIre Brand You Can Trust: Yokohama is the perfect example of a tire brand that you can't go wrong with. They rely on the long-lasting history and tradition, Japanese build quality for the tire treads, and advanced technology. So, the result is quite impressive as you get a tire with the best performance, low rolling resistance, and better fuel economy. And all that while still being eco-friendly so you don't endanger the environment!
Pioneers Of All-Season Traction: Yokohama engineering team always considers variable factors that affect your all-around traction. So, they came up with tread patches with low rolling resistance, and a few other traction features. 3D sipes extend to the bottom of the tire treads to give you the same level of traction throughout the tread life. Also, the rubber compound stays pliable even in harsh winter conditions for superb grip and handling.
Wide Range Of Different Tire Categories: Yokohama offers all sorts of tire categories. The best thing is – you always have a choice of several options ranging from low-price tires to premium top-tier tires. So, whether you drive a performance car, luxury sedan, or an SUV capable of off-road driving, Yokohama tires always make the perfect solution.
Our take
Ultimately, Yokohama makes some of the best tires in the world, and their work is backed up by over a century of success and tradition in the field. On top of that, you can't overlook the efforts that their engineers invest in advanced tire compounds and innovative tread technology.
The bottom line is – if you are looking for a premium tire at a slightly lower price than Michelin and Bridgestone, Yokohama is your safest bet.
How long do Yokohama tires last?
Yokohama tires are known for their durability and last up to 85,000 miles for passenger all-season turning tires. Even their performance tires should give you at least 45,000 miles of tread life, which is the minimum of 3 or 4 years.
What tire sizes does Yokohama offer?
Yokohama offers tire sizes from 14″ to 22″ based on the exact tire model and specification. Owners of small passenger cars can go for the lower 14″ and 15″ tire trims, while SUV drivers can pick tires up to the 22″ size.
Which tire brands are comparable with Yokohama?
Tire brands like Michelin, Goodyear, and Bridgestone are comparable to Yokohama tires, and they make the main rivals to the brand.
Are Yokohama tires the best tires out there?
Yokohama tires are surely among the best tire brands out there, but it all depends on your preference and the price you are willing to pay when it comes to its comparison to other premium brands.