Mercedes-Benz 6.3L (378 cu in) firing order — what is it?
Optimizing power and performance with the Mercedes-Benz 6.3L firing order.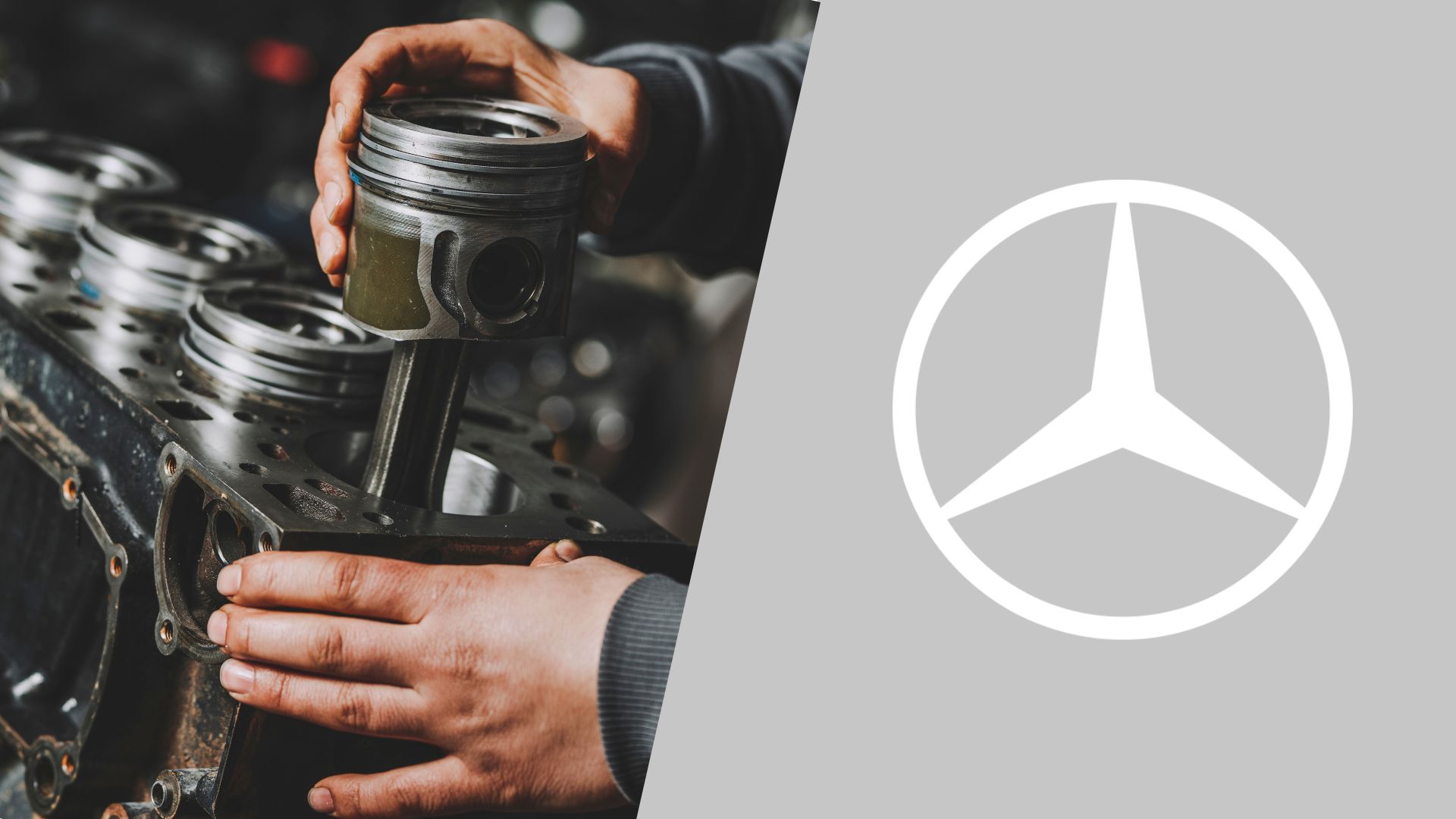 Among all the Mercedes-Benz high-performance engines, the 6.3-liter makes perhaps the most iconic one in the past few decades. It's an engine designed by AMG for Mercedes as a racing powertrain and it proved to be pretty dependable so far.
However, as the engine passes certain mileage, you may need to use the Mercedes-Benz 6.3L (378 cu in) firing order to prevent misfires and excessive oil burning. Our team will give you all the necessary steps to take and we'll discuss all the necessary DIY steps related to the firing order.
Mercedes-Benz 6.3L firing order
Since this engine is a unique AMG-made powertrain, the firing order is also unique to this powertrain. So, the Mercedes-Benz 6.3L firing order is 1-5-4-2-6-3-7-8, so it's different from other AMG engines of that time like the 5.4-liter V8.
Along with the specific firing order, the engine also features a unique cylinder arrangement for a V8. The engine has some common issues that can be prevented by using the firing order, but you have to know the cylinder configuration first and that's what we'll discuss next.
Mercedes-Benz 6.3L cylinder diagram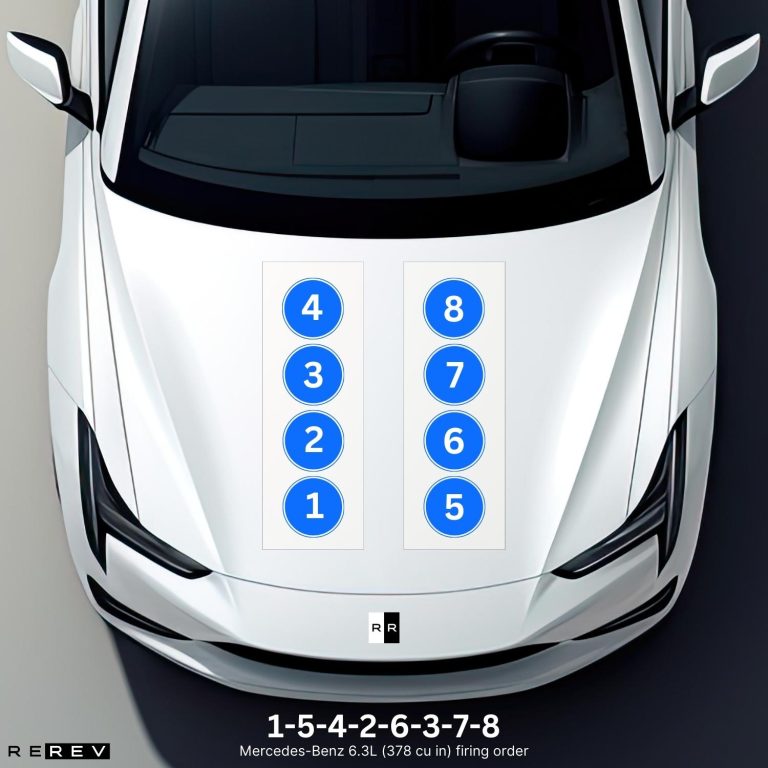 Let's get straight to the point – the 6.3-liter engine from Mercedes has two cylinder banks like a regular V8. However, the cylinder layout is quite different from common GM or Chrysler V8s of that period. On the right side, you'll find the cylinders 1, 2, 3, and 4 front to back.
That's the passenger's side from inside the car so the first cylinder is the front-most one on the passenger's side. The driver's side cylinders go in order 5, 6, 7, and 8 front to back as well.
So, this is pretty unique for this engine and it's crucial to differentiate between the two cylinder banks and cylinder numbers so you can diagnose misfiring cylinders.
Mercedes-Benz 6.3L vehicle applications
As much as this engine is an iconic powertrain, you'll need to know exactly which models use it to claim all the benefits of the engine's firing order. That's why we've decided to give you a complete list just so you can be safe that your car uses the mentioned firing sequence:
Mercedes-Benz C63AMG
Mercedes-Benz E63AMG
Mercedes-Benz ML63AMG
Mercedes-Benz CLK63AMG
Mercedes-Benz SL63AMG
Mercedes-Benz CLS63AMG
Mercedes-Benz S63AMG
All these vehicles use the firing order 1-5-4-2-6-3-7-8 since the same base engine goes into each of these cars. So, if you own one of these produced from 2006 to 2015, the firing order mentioned will be compatible.
Our take
Ultimately, we hope that this guide on the Mercedes-Benz 6.3-liter engine firing order helped clear up your doubts and give you some main steps for the engine's maintenance.
Make sure to go through the cylinder numbering properly to avoid any mistakes since it's a pretty specific engine in terms of cylinder layout.