How long do Jeep Wranglers last? — explained
Learn about the longevity of Jeep Wranglers.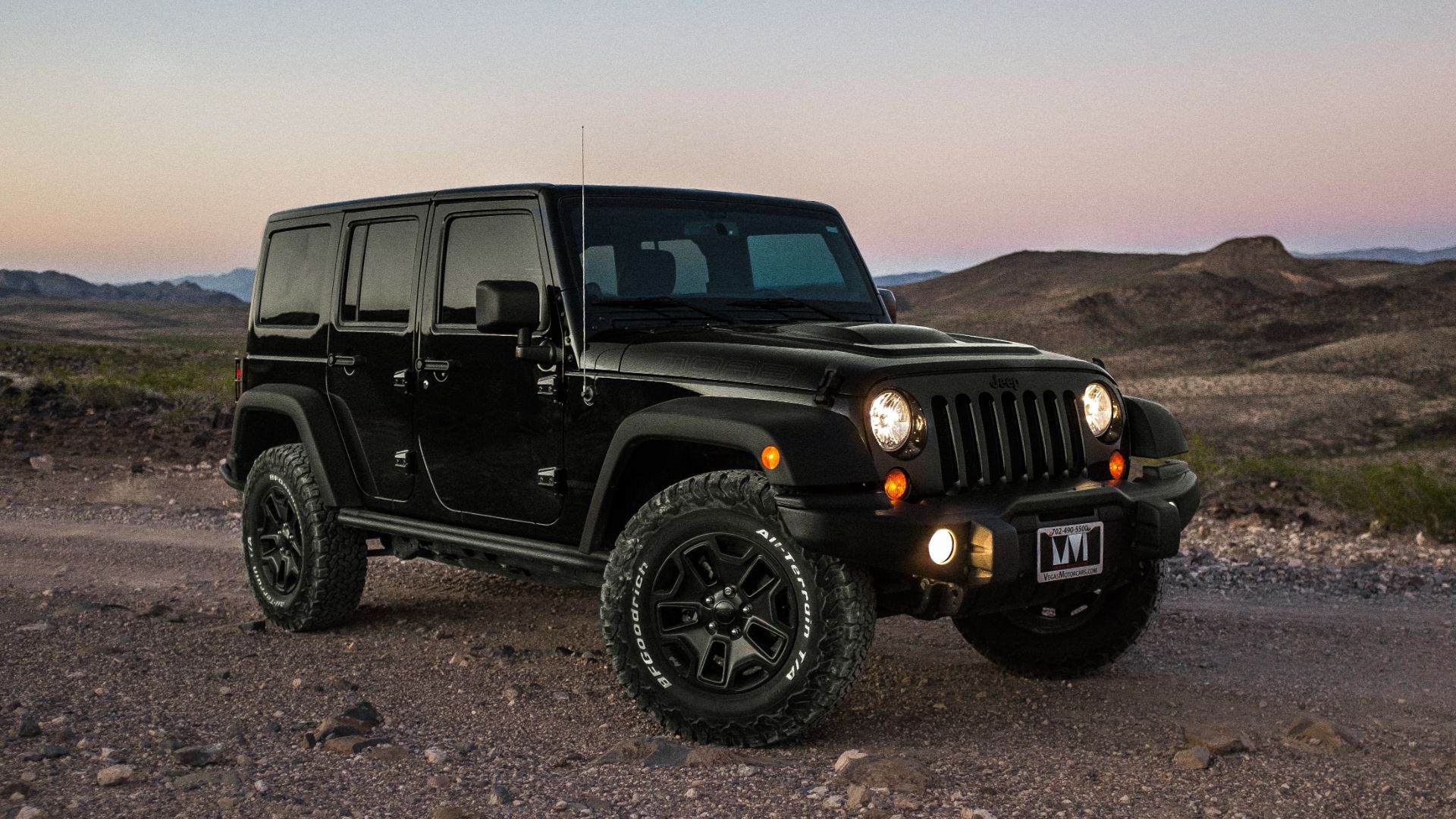 When it comes to purchasing a vehicle, Jeeps are among the most popular options. These fantastic, one-of-a-kind vehicles can quickly drive across rivers and beaches, cross snowy terrain, and cruise up mountains.
Despite its practicality, a Jeep can still fit into tight parking spaces at your preferred downtown location. Jeep Wranglers are renowned for their durability and value retention. So how long do Jeep Wranglers last?
A Jeep Wrangler can go up to 200,000 miles with average maintenance, and a Jeep Wrangler in perfect condition with regular maintenance can travel up to 400,000 miles. With proper maintenance, a Jeep Wrangler can surpass these figures.
The Wrangler's durability is enhanced because it is made for the outdoors and harsh terrain. Because of its adaptability, you can use it for commuting during the week and off-roading on the weekends without reducing your standards for either purpose.
About the Jeep Wrangler
The Jeep Wrangler line of four-wheel-drive vehicles is classified as a Sports Utility Vehicle (SUV). Although some claim that the Wrangler is a direct descendant of the previous military Jeeps, this has never been proven.
When it debuted in 1986, the vehicle immediately became well-liked among off-road and adventure enthusiasts because of its aggressive appearance, go-anywhere attitude, and strong engine.
Do Jeep Wranglers Last Long?
It has long been established that Jeep Wranglers have a long or maximum lifespan, but like other cars, they occasionally experience problems. Depending on the many variables that could impact their general performance and safety, they might endure a long time or might not.
Nevertheless, there are numerous techniques to establish whether the Jeep Wrangler will last for a long time on average. To ensure a Wrangler's lifespan or to increase its life, it is also crucial to understand how to maintain one.
A Jeep Wrangler's optimal lifespan can be challenging to predict because, as already noted, several factors are involved. However, we can base it on prior information made available by users, professionals, and independent testers. It's also worth knowing the Jeep Wrangler years to avoid so you can pick the most reliable model out there and make it last a while longer.
How many miles does a Jeep Wrangler last?
According to how well the owner maintains the vehicle, Jeep Wrangler models typically have a lifespan of 100,000 to 400,000 miles.
Although it may be difficult to estimate how many years you can use the car, you can rough a guess by looking at the average mileage. Generally, the less distance a vehicle covers, the longer it can last.
How reliable is a Jeep Wrangler?
The frequency of maintenance is the primary reason for low-reliability ratings in Jeep Wrangler models. Leaks, brakes, electronics issues, and unusual noises are some of the most frequently reported problems. Of course, the most reported issue is the well-known death wobble in almost all off-road vehicles.
Considering the above, just like the maximum number of miles a Jeep Wrangler can go, it is challenging to predict the vehicle's lifespan based solely on reliability statistics. That's because how owners treat and operate their Wranglers can sometimes affect how frequently problems occur.
How do you maintain a Jeep Wrangler?
No matter how you decide to answer the question of how long Jeep Wranglers last, regular maintenance is always crucial. The benefit of this unit is that it doesn't need much care because only a few parts deteriorate quickly. Additionally, most components deteriorate due to the stress the vehicle faces off-road.
With that said, the following maintenance advice will be helpful whether you already own a Jeep Wrangler or are looking to purchase a new or used one.
Check for rust
The car's exposure to rain, mud, snow, and puddles causes parts to rust frequently. That holds for off-road vehicles like the Wrangler because you can use them to cross rivers, navigate through floods, and more. By routinely inspecting the car from the inside out for rust, you can ensure that damaged or rusted parts are replaced or repaired as soon as possible, preventing future damage.
Use the right lubrication
Anyone who owns a car needs to know how to change their oil to save money and be prepared for eventualities. Remember that each motor oil is unique, and using the incorrect type will reduce your car's performance to its highest level. As a result, you need to be aware of the oil that works best in your Jeep Wrangler's engine.
Regular visits to the service center
A user's or owner's manual that details when you should take your new car in for maintenance is always included with the vehicle, and it may also be written on a sticker that you notice on the door of your vehicle from time to time. To ensure that your car gets regular oil changes, checkups, tune-ups, and other maintenance, you must keep track of these dates or miles. The guarantee on your vehicle could become invalid if you don't do this, which could increase the likelihood of damaging the car.
Check for wear and tear
While it's crucial to inspect your Jeep Wrangler thoroughly, some parts need more frequent maintenance or might need to be replaced more frequently. When looking over a used Wrangler you want to purchase, these components should be at the top of your list as well;
Tires
Suspension System
Shock Absorbers
Brakes
Driving practices
How you operate the car will affect how long it lasts. It is considered normal driving when the Wrangler is driven without many stops and starts.
On the other hand, heavy driving can refer to traveling through dense traffic and inclement weather that necessitates repeated stops and starts. Heavy driving often involves using your Wrangler to tow and haul heavy loads. Even though Wranglers are robust vehicles, these circumstances can be very taxing on the engine.
Therefore, if your Jeep Wrangler is subjected to heavier driving than usual, you shouldn't expect it to last very long unless it receives specialized, improved, and more frequent maintenance.
Our take
We may infer the Wrangler's durability from Jeep's track record and how it was constructed. Old and new Wrangler models have a strong on- and off-road presence, which tells a lot about their durability and reliability. It has poor reliability ratings and has issues, particularly after years of use, but all vehicles have problems like this.
It's essential to remember that how long the Wrangler lasts mostly depends on how well you take care of it rather than just how well it was made. Your Wrangler will last as long as predicted or even longer if you thoroughly clean and check it, keep up with the recommended maintenance schedule, and have the nearly damaged or worn-out parts replaced immediately.
How many miles on a Jeep Wrangler is too much?
A Jeep Wrangler with reasonable maintenance may travel up to 200,000 miles, but one in perfect condition with regular maintenance can travel up to 400,000 miles. According to how well the Jeep Wrangler is maintained, buying high mileage is typically ok.
What is the average life of a Jeep Wrangler?
Before serious issues emerge, a Wrangler may usually travel 280,000 miles. However, well-maintained models have a lifespan of over 20 years and 400,000 kilometers. The Wrangler's durability is because it is made for the outdoors and harsh terrain.
Are Jeep Wranglers actually reliable?
The Jeep Wrangler is not the most reliable car in its class, but it is not the least reliable either. The Wrangler's off-road abilities are one of the reasons it has such a terrible reputation. u003cbru003eu003cbru003eThe Wrangler is built for driving in situations that most cars would never encounter, but because it doesn't face much competition, it's often compared to less aggressively driven vehicles.
Are Wranglers Expensive to Maintain?
Depending on your location, repair, and maintenance expenses can vary. Still, the typical Wrangler owner can anticipate spending about $10,397 on maintenance and repairs throughout the first ten years of owning the vehicle.