Do you need a CDL to drive a box truck? — explained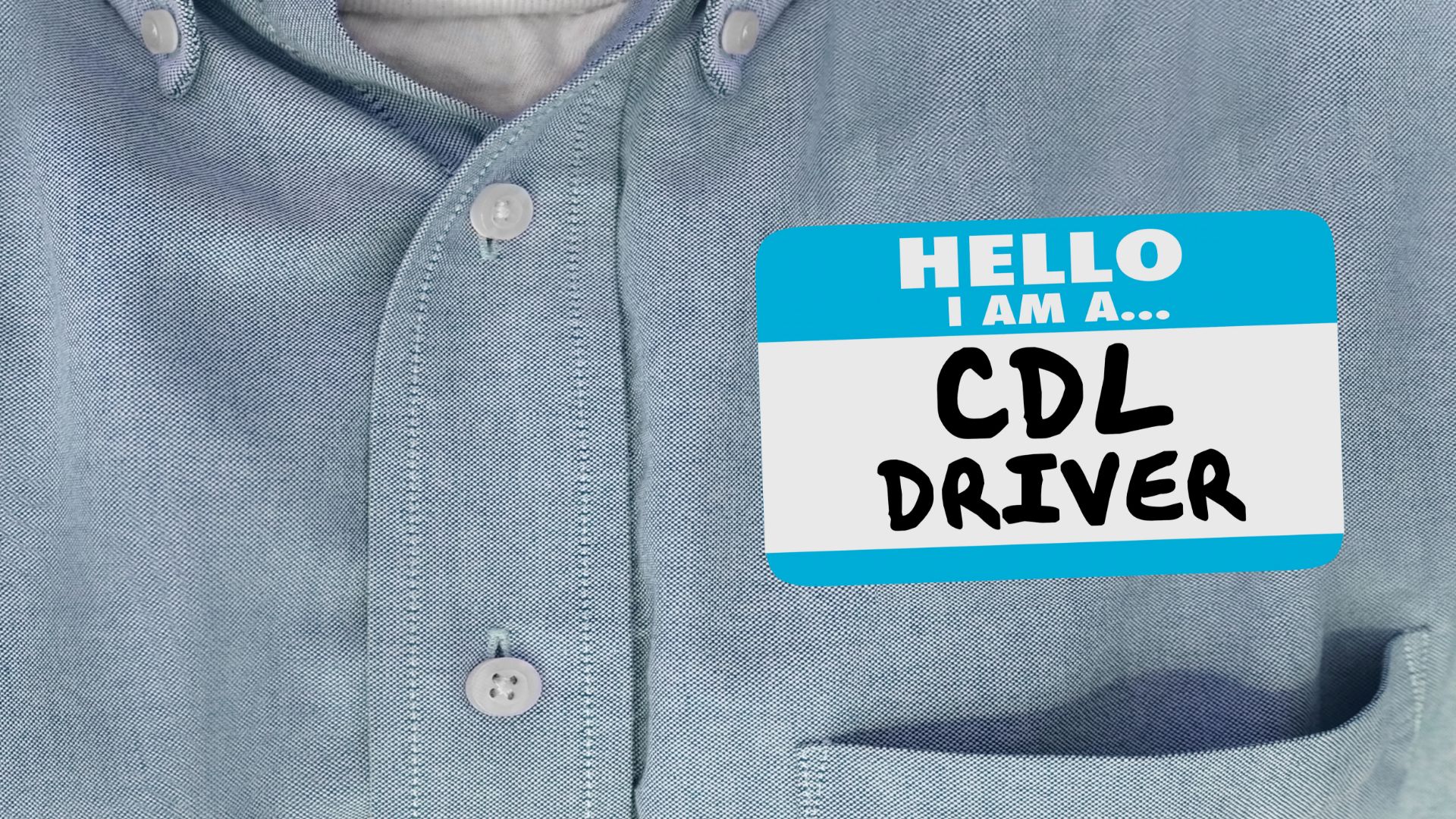 The box truck can carry about anything. It is best known for its cargo compartment that gives it its name, which is separate from the cab. So do you need a commercial driver's license to drive a box truck?
The many uses of the box truck mostly center on commercial purposes. In that case, the law requires the driver to have a commercial driver's license to operate it. The license is optional only when someone rents it for personal use while keeping its gross vehicle weight rating of 26,000 pounds or less.
This article explains the scenarios where the CDL is an absolute necessity, when it's not, and how to get it.
What is the box truck used for?
To know whether a truck driver needs a CDL, you need to map out what the truck is used for and if it falls under the commercial driving unit.
The box truck, also known as a straight truck and cube truck, is mainly used to transport dry and non-perishable goods. These goods include, but are not limited to, retail and consumer products, palletized freight, machine parts, and electronics. They are popular among industries that use them heavily in their supply chains for their cost and time efficiency.
When fully loaded, most box trucks are at most the 26,000 pounds Gross Combined Weight Rating (GCWR) mark, implying that drivers can use it without getting a commercial driver's license. However, if the car is being used for commercial purposes, the driver must have the CDL to operate it, whether or not the vehicle is empty or fully loaded.
As the box truck is popular among industries and supply chains, most of its drivers possess a commercial driver's license.
Individuals don't necessarily own it for personal reasons but could rent it for a short while to do what they need it for at the time. The truck comes in handy for situations like moving to a new home, distributing gifts, and other scenarios that do not involve making money out of it.
Why do I need a CDL to operate a box truck?
As the name implies, the commercial driver's license is a necessity for drivers who operate in the commercial industry. It is a mandatory requirement for drivers who transport heavy, large, and placarded dangerous material vehicles for the retail sector in the United States.
Maneuvering such heavy vehicles with the kind of cargo it is made to contain is no small feat. That is why the government makes the CDL compulsory whether or not the truck and the materials inside equal the gross combined weight rating limit. The license is a bit to ensure extra safety and accountability on the roads to avoid unfortunate mishaps from becoming standard. It means you have the proper knowledge and respect certain safety standards like the Smith System 5 Keys for driving such a large vehicle.
When is the CDL not compulsory for driving the box truck?
Since box trucks are not often used for non-commercial purposes, only commercial drivers are mandated to get the CDL before being allowed to operate the box truck. Things are not so similar to the question "do you need a CDL to drive an RV" and it depends on whether you use it for commercial purposes or recreational purposes.
Drivers who use the truck for personal stuff, such as packing personal belongings and moving things for non-commercial purposes, do not have to get the CDL as a compulsory license. However, the vehicle must be at most the 26,000 pounds GCWR weight requirement, or the CDL becomes mandatory.
Furthermore, you must only tow something below 10,000 pounds while using the box truck for personal use unless you have a CDL. Standard box trucks do not tow more than 8,000 pounds, so you should be safe except in situations where the truck has been upgraded to do so. In that case, you must get the CDL to avoid going against the law.
Do I need a CDL to drive a box truck with air brakes?
Air brakes are mostly used on commercial vehicles, especially heavy-duty trucks. Heavy-duty trucks carry much weight, which cannot be managed with regular brakes composed of hydraulic fluid. The hydraulic fluid brake system has been known to fail often on such heavy vehicles, making air brakes more popular as they rely on compressed air to operate the brakes.
Since air brakes are associated with commercial operations, some drivers wrongly assume that a CDL is required to operate them on any truck. You can comfortably drive your box truck fitted with air brakes for non-commercial purposes without getting a CDL. You only have to ensure you do not reach the GCWR mark to get a mandatory CDL.
What will happen if I drive a box truck with a GCWR of a little above 26,000 pounds?
If you drive a box truck with a combined weight above 26,000 pounds without the CDL for any purpose, you would be prosecuted if caught. It is punishable by law as you are putting your safety on the line and that of the general public.
Can I drive the biggest box truck without a CDL?
The biggest box truck is 26 feet tall and the heaviest among them all. When empty, it weighs 16,000 pounds and can carry cargo weighing up to 10,000 pounds. Therefore, when filled to the brim within its legal capacity, the box truck weighs 26,000 pounds.
If you are using the box truck for personal non-profit interests and the GCWR of the truck surpasses this number by even a pound, you will be required to get a CDL to operate the vehicle. As such, you can comfortably drive the biggest box truck without a CDL if it's not full.
However, if you are using the vehicle for commercial purposes, whether the mark is reached or not, you must possess the license.
Can I transport hazardous materials on a box truck for non-commercial purposes without a CDL?
It is uncommon to see hazardous materials transported by private drivers for non-commercial purposes on a box truck. However, in the event of such rare cases, most states may demand a commercial driver's license, depending on how dangerous the materials are.
So, even though the GCWR limit is not reached while transporting such hazardous materials, it is safe to possess a commercial driver's license when transporting it for personal use. It would be a savior when crossing states where you are unfamiliar with the state's statutes for transporting hazardous or potentially hazardous materials in a box truck.
Furthermore, as an individual, the training you would get before being given a commercial driver's license might come in very handy when transporting dangerous materials for non-commercial purposes. It pays to be safe, and that is what the license promotes. If you ever find yourself in this rare situation, you should get the CDL for your good.
How do I get a CDL?
Before getting a commercial driver's license, you should already have a valid non-commercial driver's license. It would be best if you were older than 18 years and up to 21 to haul cargo or hazardous transport goods across states. Check your state's commercial driver's licensing manual for their specifications on age and some other minor requirements before you apply for a CDL class.
While planning to go for CDL classes, you have to define what kind of driving you need the license for and the vehicle type you would be using. Doing so would help you determine which of the three CDL classes you need to enroll in, as the three are for different kinds of driving and vehicles.
For instance, the CDL class C is the highest and covers the other two, allowing a driver to take up most heavy-duty driving without penalty. Holders of a CDL from this class are somewhat unlimited and can drive the biggest and heaviest trucks, which drivers holding a class A or B are not allowed to do.
After taking the classes, you must ensure you scale all the tests to be considered for the licensing. Also, pay close attention to your state's commercial driver's licensing manual to know what other extra documentation is necessary for you to get your CDL.
Some states demand you get a commercial learner's permit before you start your journey to getting the CDL. The permit is to ensure that your driving record is clean and that you are medically qualified to be instructed safely by an instructor.
Our take
The box truck is a typical supply chain truck and requires a CDL to drive commercially. Drivers who rent it occasionally for personal interests are not required to get the CDL except when they exceed the gross combined weight rating of 26,000 pounds in one drive, which is a rare sight.
However, if you are also using the truck to tow, you have to check the weight of the towed item. Anything above 10,000 pounds requires a CDL to ensure you know how to drive correctly in such conditions.
What is the maximum weight for a box truck?
The federal limit on the gross vehicle weight of a box truck is 80,000 pounds. The law would prosecute any drivers carrying above this weight with or without a CDL for being a potential danger and overloading.
What is the smallest box truck that requires the CDL?
There is no limit on the box truck size you can drive without a CDL as long as you do not meet the GCWR mark. A GCWR above 26,000 pounds on a box truck of any size will require you to present your CDL or serve a penalty.
Is it necessary to use air brakes on the box truck?
Air brakes are not mandatory on a box truck. However, they are the safest option for the box truck as it is designed to carry much weight. You can still drive a box truck safely with the regular brake system, especially the smaller ones.
Do you need a CDL to drive a straight truck?
If you do not use the straight truck for commercial purposes or carry items that cause the truck to have a GCWR above 26,000 pounds, you do not need a CDL. If these conditions are not met, or you are a commercial driver, you will need the CDL to drive the truck.