How long is gas good for? — explained
Explore the shelf life of gas and its impact.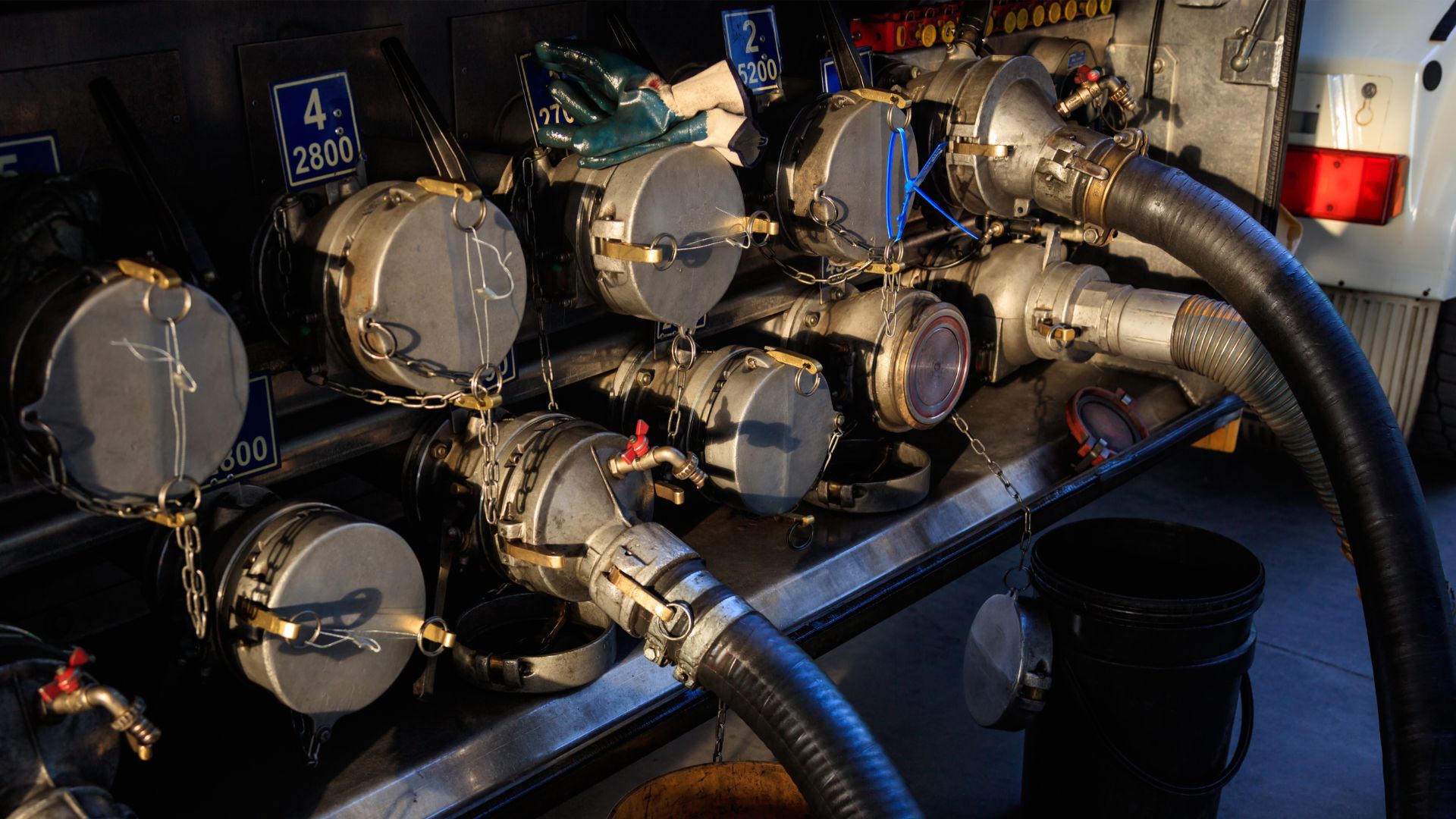 With the recent rise and fall of gas prices in the United States, some drivers might think of storing gas on their properties. During times like this, when prices are unstable, people give into panic buying. You might have asked yourself, "how long is gas good for?".
Ethanol goes bad after a shorter time frame of three months. Knowing how long gasoline lasts is essential and can save you from incurring losses. Cars with bad gas in the fuel tank will experience sputtering and stalling engines. In some situations, the engine will refuse to start.
Generally, gas has a shelf life of 3-6 months. Like some other petroleum derivatives, gasoline evaporates and oxidizes. Once this happens, the fuel loses its combustibility.
Keep reading to learn more about gasoline's life span and how to identify bad gas.
Does gas expire?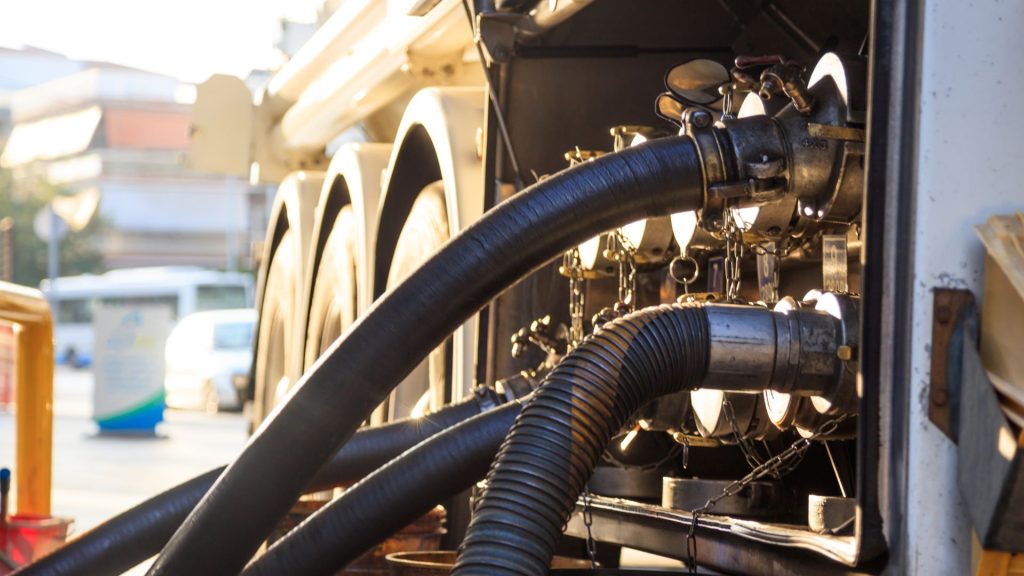 Yes, untreated gas expires within three to six months. As gasoline sits in storage, it undergoes a series of chemical changes. When the gas reaches the end of its shelf life, the chemical changes start showing physically.
The three main factors that cause gasoline to expire are; oxidation, evaporation, and water. Depending on the conditions of gas storage, these factors are almost inevitable. Once they start acting on gas, the degradation process gradually begins.
Oxidation
As the weeks pass, a slow oxidation process starts happening. The process is known as "autoxidation." Air is a vital element in the engine combustion process, and at the same time, air can degrade fuel.
When oxygen interacts with hydrocarbons in gas, they create solids like gum. You know what it means when there's gum in your gas. In case you don't know, it means that the gas components have broken down and the gas has gone bad.
Evaporation
There are different blends and types of gas in the US, and these different blends have unique compositions. For instance, the summer and winter fuel blends have different types of hydrocarbons and different levels of Reid Vapor Pressure (RVP).
Summer fuel blends heavier hydrocarbons to balance the high temperature, while winter blends have lighter hydrocarbons. Between these two gasoline blends, the winter blend will evaporate faster because it has lighter hydrocarbons.
Evaporation of hydrocarbons in gas causes other hydrocarbons to react with oxygen. The process triggers the formation of gum in gas. Apart from the gum, gas can turn into a gel in freezing temperatures.
Water
Water dilutes many substances and also ruins the immixable ones. In the US, gas usually consists of about 10% of ethanol. As a hygroscopic substance, ethanol attracts water and is soluble in water.
Since gas compositions include ethanol, gas can absorb water molecules from the atmosphere. Of course, water in gasoline messes up its combustibility and ability to ignite. The more ethanol a fuel contains, the more likely it is to attract moisture and degrade.
How long is gas good for in a plastic container?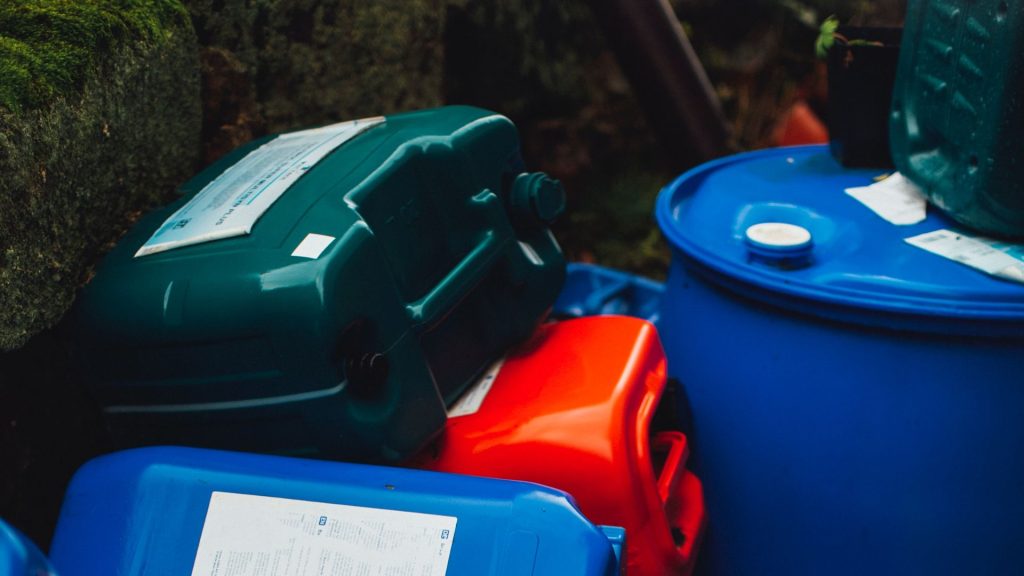 As we've mentioned earlier, regular gasoline lasts three to six months, and this answer applies to plastic containers. However, there are different types of plastic gas cans. There are the vented gas cans and the self-closing gas cans.
The primary difference between vented and self-sealing gas cans is in their design. In 2009, the EPA adopted a rule from the California Air Resources Board (CARB) that bans traditional gas cans. The conventional vented gas containers are easy to use, but they're not anti-spill and do not provide perfect sealing for fuel.
Self-closing or self-sealing gas containers are improved gas storage containers. They're anti-spill and can achieve the perfect air-tight seal for gas. With plastic self-sealing gas containers, gas can last up to a year.
The reason is that the tight seal protects gasoline from oxidation and evaporation. Since self-sealing cans protect gas from the atmosphere, water is less likely to ruin fuel. These elements usually degrade fuel in storage, and with them under control, fuel can last longer.
The only issue is that you can use self-closing containers and still not achieve the perfect seal. Some drivers decide not to risk it and add a stabilizer to their gas. Stabilizer makes fuel last long even if it comes in contact with air.
Sometimes, untreated gas in storage might look like it's still good after six months. The gas might even start your engine and seem to work fine. We'll like you to know that using bad fuel can reduce your engine performance and shorten your engine's life span.
How long is gas good for in a car?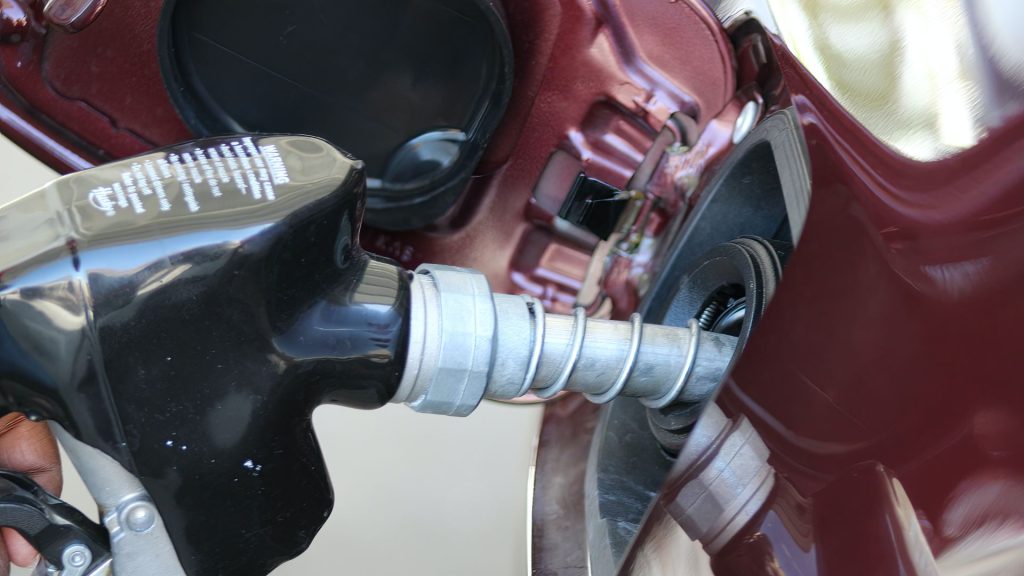 Due to different circumstances, you might leave gas in your car for a long time. Maybe it's winter, and you prefer to store one of your cars in the garage for some time. You might be going on a vacation, and there's gas in your fuel tank.
Most times, fuel is already a few days or weeks old before it gets to you, the final consumer. Many drivers use pure gasoline, and by now, you already know that it lasts 3-6 months. On the other hand, stabilized or shelf-stable gas can last up to three years.
Can you use two-year-old gas in a car?
No, you can't use two-year-old gas in a car. Using gasoline older than six months causes a decrease in engine performance and other problems. Those problems are minor when compared to the consequences of using fuel older than one year.
By the time gasoline reaches two years, it has lost most of its volatility. In some situations, the gas might even turn to varnish. Using two-year-old gas in your car causes clogged fuel injectors, engine knocking, and sputtering.
These issues are severe and can lead to expensive repairs. If you have already put old gas in your tank, we'll advise you to drain it and avoid further damage.
How to identify bad gas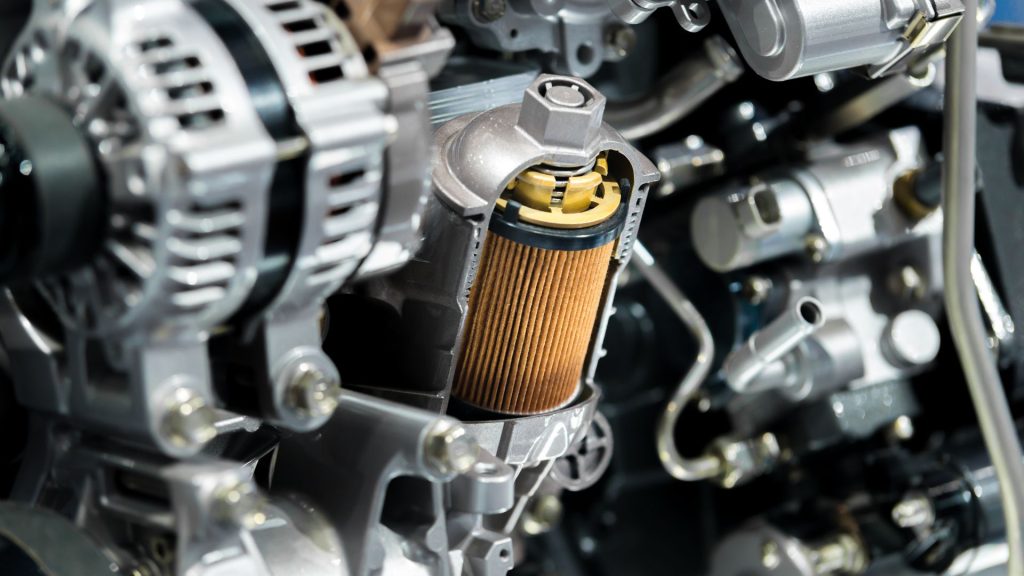 Apart from age, other things like contamination can cause gas to go bad. If you look at it from this perspective, contamination of gas with elements like oxygen and water is primarily responsible for the degradation of gas as it ages. Bad gasoline is harmful to vehicles and can lead to expenses.
To avoid bad gas, you have to identify it. Here are some ways you can use to identify bad gasoline:
Discoloration
One of the ways to visibly identify bad gasoline is by discoloration. One of the significant elements that degrade gas is oxidation, and after oxidation, the color of gas changes and becomes darker.
If the gas is older than one year, you might be able to see a formation of gum sediment at the bottom of the gas can.
Clogged fuel filter
The fuel filter strains impurities from fuel and protects the engine from particles that can damage the fuel injectors. Bad and low-quality gasoline often contains sediment. These sediments can clog the fuel filter and prevent enough fuel from reaching the engine.
When the fuel filter isn't playing its role in the system, the car might have trouble starting. You'll also notice other symptoms, such as rough idling and misfiring.
Acceleration issues
Acceleration issues are a ripple effect that stems from a faulty fuel filter. When your acceleration hesitates or becomes jerky, it could be from different faults. However, all these faults are related to gas.
A jerky acceleration means the air/fuel mixture is too lean for operation. As you can guess, a lean air/fuel mixture could happen when the fuel filter clogs. If you notice a hesitation in acceleration, it could be that your gas has water in it.
Other signs you can use to identify bad gas are unusual speed changes, stalling engine, and trouble starting the car.
How do you rejuvenate old gasoline?
With stabilizer treatment, gas can last for about two years in storage. A stabilizer is a fuel additive, and it increases the shelf life or life span of gas. The stabilizer only works when you add it before the fuel is six months old.
If your gas is older than six months, a stabilizer might not work for you. However, there's something else that you can try. As long as the gas isn't too old, you can rejuvenate it.
The rejuvenation method is more likely to succeed if you use old gas that's not up to one year old. Mixing gas that's too old with new gas can cause sputtering. To rejuvenate old gasoline, you have to mix it with fresh gas.
The mixture ratio is one part of old gas to four parts of new gas. After that, add an octane booster to the mixture, and you can use it for driving.
Our take
Gas is good for three to six months. With a stabilizer treatment, the gasoline's shelf life will extend to about two years. Using gas above six months of age can dampen your engine's performance, but one-year-old gas can cause severe damage to your engine.
If you intend to store gas long-term, use metal cans because they are better than plastic ones. Also, seal the gas tightly and keep it away from heat and water.
Can you use two-year-old gas?
No, you can't use two-year-old gas because it harms car engines.
How long can gasoline sit in a gas can before it goes bad?
Gas can sit in a can for three to six months before it goes bad. The fuel's composition and storage conditions determine if it lasts six months.
How can you tell if gasoline has gone bad?
You can tell gasoline has gone bad if it becomes darker and has muddy coloration.