What color is gasoline?
Learn the truth about the color of gasoline.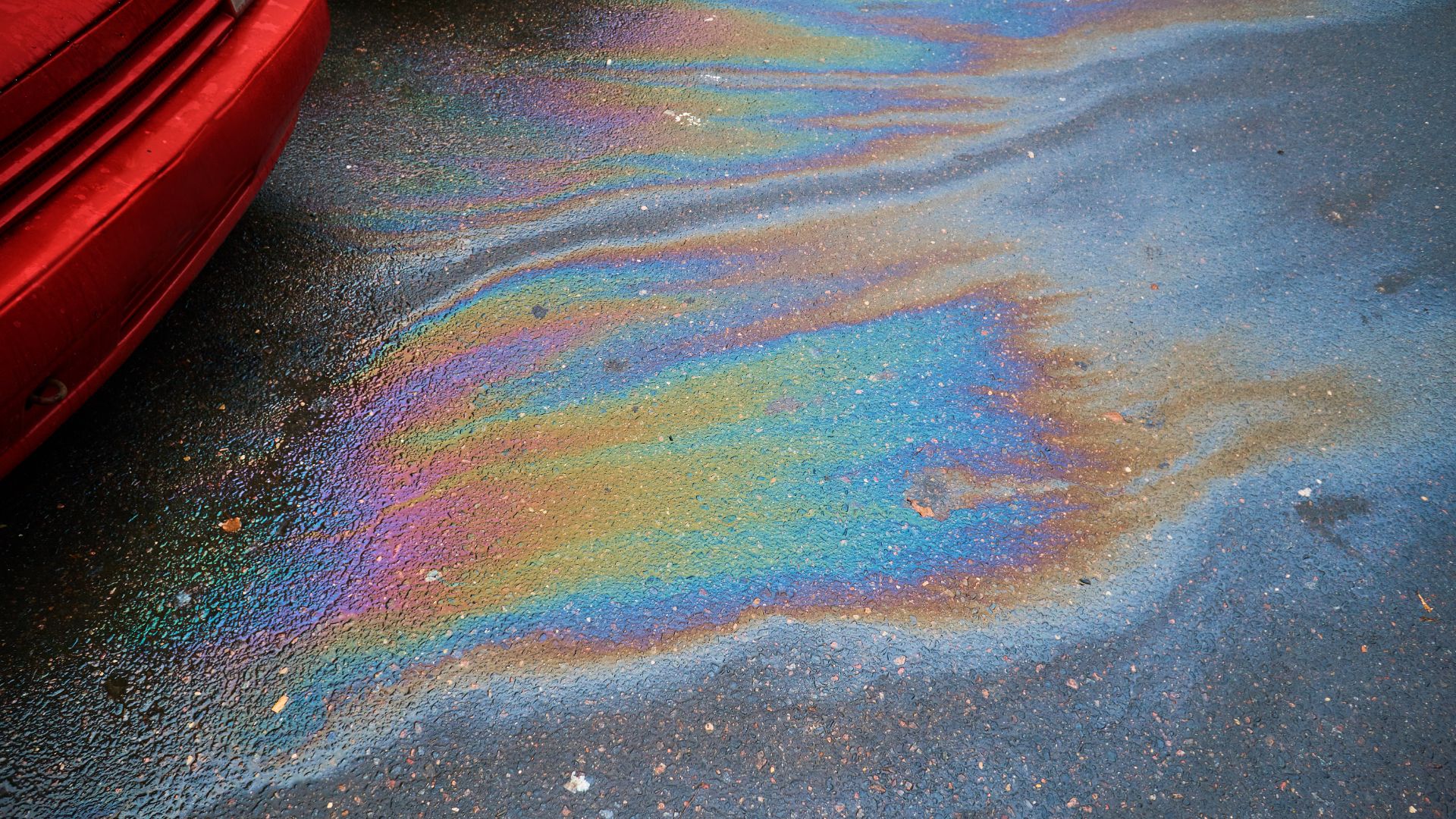 Gasoline is a substance extracted from crude oil through the process of fractional distillation done in refineries. It is used in the internal combustion of several engines, and this combination brings about the movement in vehicles and other machines.
Gasoline facilitates the running of vehicle engines, and it is one of the many flammable, volatile liquids available for purchase. The chemical combination of gasoline depends on its grade of octane rating. If the gasoline mixture has a higher octane rating, it has a higher resistance to knockback.
But, what color is gasoline? The octane rating impacts the color of gasoline. Gasoline usually comes in a yellow/green translucent color. When gasoline is natural and refined, it has a clear yellow hue. The top-grade gasoline is pink in color, and the mid-grade option is yellow. Let's take a deeper look at the various types and colors of gasoline.
What is the original color of gasoline?
Purified gasoline comes in a clear or colorless appearance. The gas you use may not be colorless because gasoline has many variations, usages, and ratings. For better identification and labeling, manufacturers use fuel dyes.
This fuel dye addition prevents mishaps and confusion among several producers, salespeople, consumers, and applications. Since pure gasoline is colorless, carrying out a test for unwanted water contamination in it will be almost impossible. The application of dye colors helps to test for water contamination.
Types of gasoline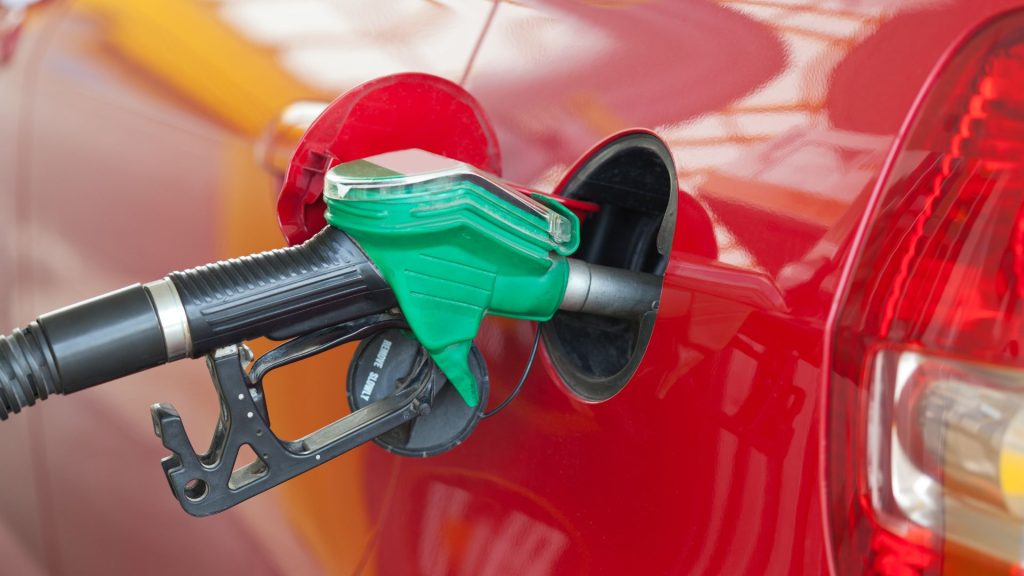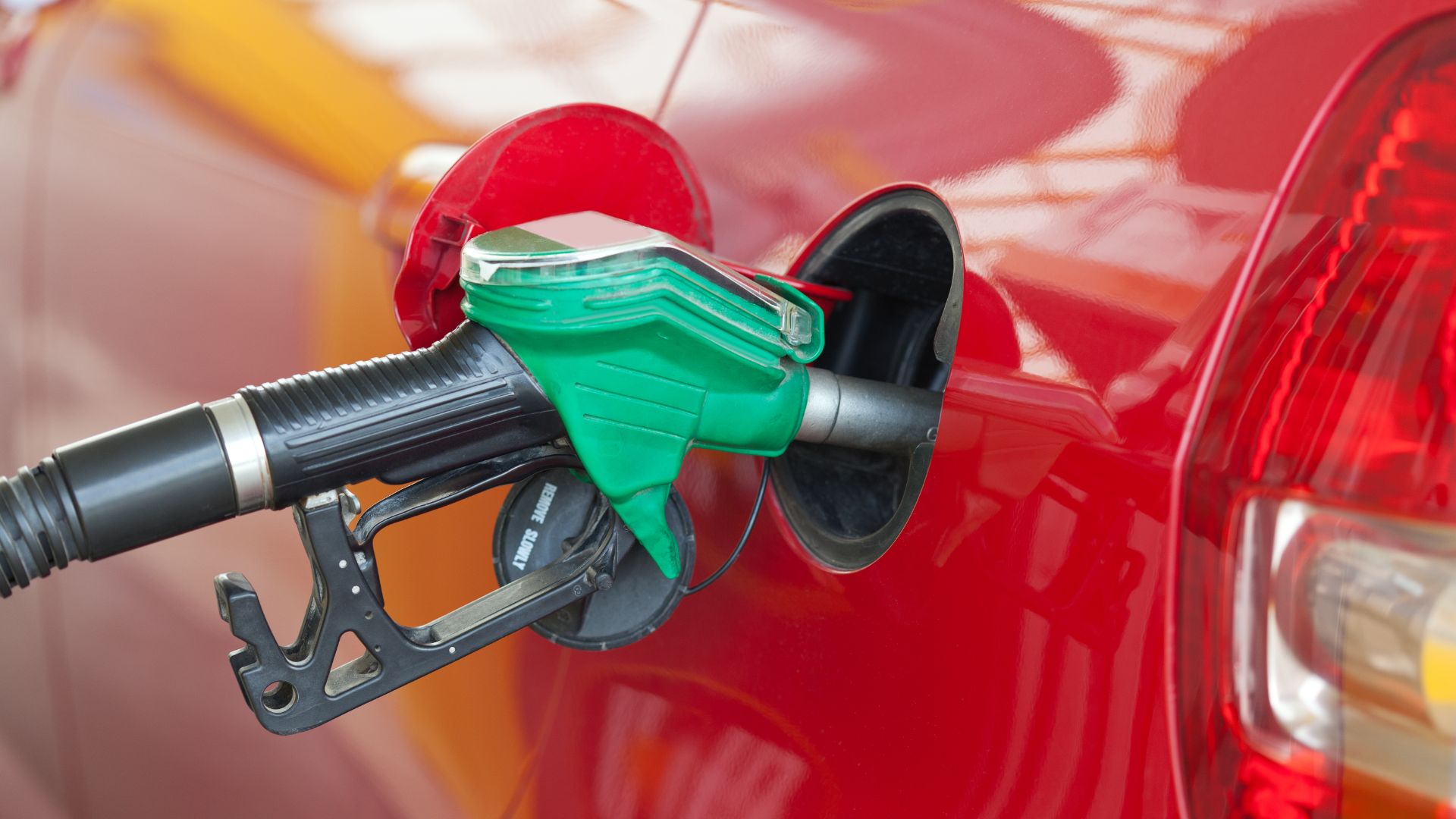 There are three grades of gasoline. This classification is based on the combustion of gas, known as its octane rating. The quicker and easier gasoline combusts under compression, the lower the octane rating. If gasoline has a higher octane rating, it will not ignite and burn quickly as gasoline with a lower octane rating. It's important to know the types of gasoline, so you can get the answer to the question – can you mix regular and premium gas? The three categories of gasoline include:
Regular gasoline (85 octane rating)
Regular gasoline has a greenish or bluish hue to it. This type of gasoline has the highest chance of mistimed combustion and combusts easily under compression. It is a standard gasoline option for anyone, although it cannot provide the highest performance for your vehicle.
Regular gasoline is an unleaded gas that contains cleaning additives. It is the cheapest option that most vehicles use smoothly. If regular gasoline is used in vehicles that require mid-range or premium grade gasoline, it will lead to an engine knock that results in decreased performance and efficiency.
Traveling to a high altitude location requires you to use a lower octane rating gasoline of 85 because the engine of the vehicle burns fuel more effectively at higher altitudes.
Mid-grade gasoline (89 octane rating)
The mid-grade gasoline has an octane rating of 89 with a yellowish appearance. It has higher combustion reliability, and it is more expensive than regular gasoline.
Premium gasoline (90+ octane rating)
Premium gasoline is the best type of gasoline and appears pink in color. It is a perfect choice because it is highly efficient and provides optimal performance. Vehicles with high compression ratios and turbochargers need to use the premium gasoline or octane 92 for the best outcome.
Premium and mid-grade gasoline is commonly used in high-performance supercars with complex engines. Complex engines have higher compression ratios that require higher octane gasoline.
High-octane gasoline withstands more heat and pressure before combustion, making it a durable option. It will not self-ignite easily and burn evenly compared to regular gas under harsh conditions.
Why does the color of gasoline vary?
Gasoline color varies depending on its grade and additives during the processing stage. The combustion of fossil fuels like gasoline provides massive amounts of mercury, sulfur, and other dangerous gases. Fossil fuels are non-renewable energy sources.
The combustion of fossil fuels produces carbon dioxide, which is a greenhouse gas emission that leads to ozone depletion and global warming. There are three types of fossil fuels; natural gas, oil, and coal. Gasoline is derived from the distillation of crude oil.
Refined gasoline is transparent and crystal clear in color, but it can get dyed for several reasons. Some of the reasons why manufacturers add dyes to transparent gasoline include;
To differentiate grades of gasoline to avoid mishaps. Different gasoline types have various uses, so it is essential to label them.
To test for water contamination. Testing for water contamination will be complex if the gasoline is transparent. Adding colors or dyes to gasoline helps to distinguish it from the water.
For taxation purposes: White or clear gasoline indicates tax fuel, and dyed gasoline means untaxed fuel. If red dye gets added to gasoline, it shows that it is sold without road tax; in some countries like the United Kingdom, diesel gets dyed red for agricultural and construction vehicles.
The composition of crude oil also impacts the color of gasoline. Crude oil color ranges from black to dark brown, and it can also come in yellow, green, and red tones.
Different colors of gasoline
Refined gasoline is colorless, but the other popular color varieties include red, green, and blue gasoline color. The red gas is used for off-road vehicles, and the blue is used for race cars. The color of gasoline varies from several refineries to different gasoline brands.
The original color of gasoline is a transparent or colorless fluid. Several types of gasoline get stored in different gasoline containers. The red gasoline containers store flammable gas and the green containers for storing oils.
The blue gasoline containers are suitable for storing kerosene, and the yellow containers are for storing diesel. When gasoline gets mixed with oil, it will appear darker than the typical color of gasoline. Unleaded fuel has a greenish/bluish tint.
Why is it crucial to know the color of gasoline?
It is very crucial to know the color of gasoline because without knowing its color and state, you could damage your vehicle after a while. Using old gasoline can cause ignition problems and engine damage in your car.
You do not need to worry about gasoline as long as it is fresh from the pump. However, if the gas gets stored, you will have to identify the gasoline type over a long period. If gasoline has been kept for a couple of weeks or months, it will oxidize and start changing from yellow to a brownish tint.
There could be a change in the smell of gasoline as well. Stored gasoline will have a sour odor, while freshly pumped gasoline will have a strong odor. Dark-colored fuel is considered lousy gasoline since it causes poor vehicle ignition, performance, acceleration, and potential damage to the engine.
If your vehicle experiences frequent stalling, idling, reduced efficiency, whining noise, and higher exhaust emission, it indicates that the fuel in your car has gone bad. When you notice the gasoline has gone spoiled, you should get rid of it properly while taking precautions to avoid environmental harm. This leads to the common inquiry of many drivers – how long is gas good for?
The shelf life of gasoline is relatively short, but fuel stabilizers can be purchased to reduce the period the fuel takes to oxidize. A fuel stabilizer can keep gasoline fresh for one to three years. Additives and stabilizers are the best methods to slow down the oxidation process.
What is the newest rule in color-coded fuel containers?
Portable gasoline containers should be manufactured in adherence to the regulations of the U.S Environmental Protection Agency. The portable gas cans or fuel containers should be color coded to contain several fuels. The red containers should be used for highly flammable liquids like gasoline.
The yellow containers are used for diesel fuel, the green containers are used for storing oil, and the blue containers are used for storing kerosene. The regulations of the U.S Environmental Protection Agency hammer on the design and structure of the fuel container.
The container should be equipped with an automatic closing nozzle when fuel is not pouring from one can; it should be permeation-resistant and have a single self-venting opening.
Our take
It is essential to know the color of gasoline, as it can save you from causing severe damage to your vehicle. The three different grades of gasoline have distinctive colors, which makes them easily distinguishable. The fuel is also color-coded to make it easier to identify the suitable gas you need.
What is the real color of gasoline?
Gasoline is a transparent or translucent fluid obtained from refined crude oil. It is almost as colorless as water. Gasoline sometimes has a slightly amber or yellow hue. 
Is gas red or green?
Gasoline can come in red or green. The red gas is used for non-driving applications, and the green is adequate for spark-ignition engines. 
What should gasoline look like?
Purified gasoline should be transparent like water or have amber or yellow tint. However, different grades of gasoline get dyed with different colors to help differentiate them from their octane rating and uses.  u003cbru003e
Is gasoline clear or yellow?
Gasoline typically has a transparent color or yellow tint in it. The color varies on the octane rating, dye color, and your base location.