How fast can you drive on a donut — explained
Find out the maximum speed achievable while driving on a donut spare tire.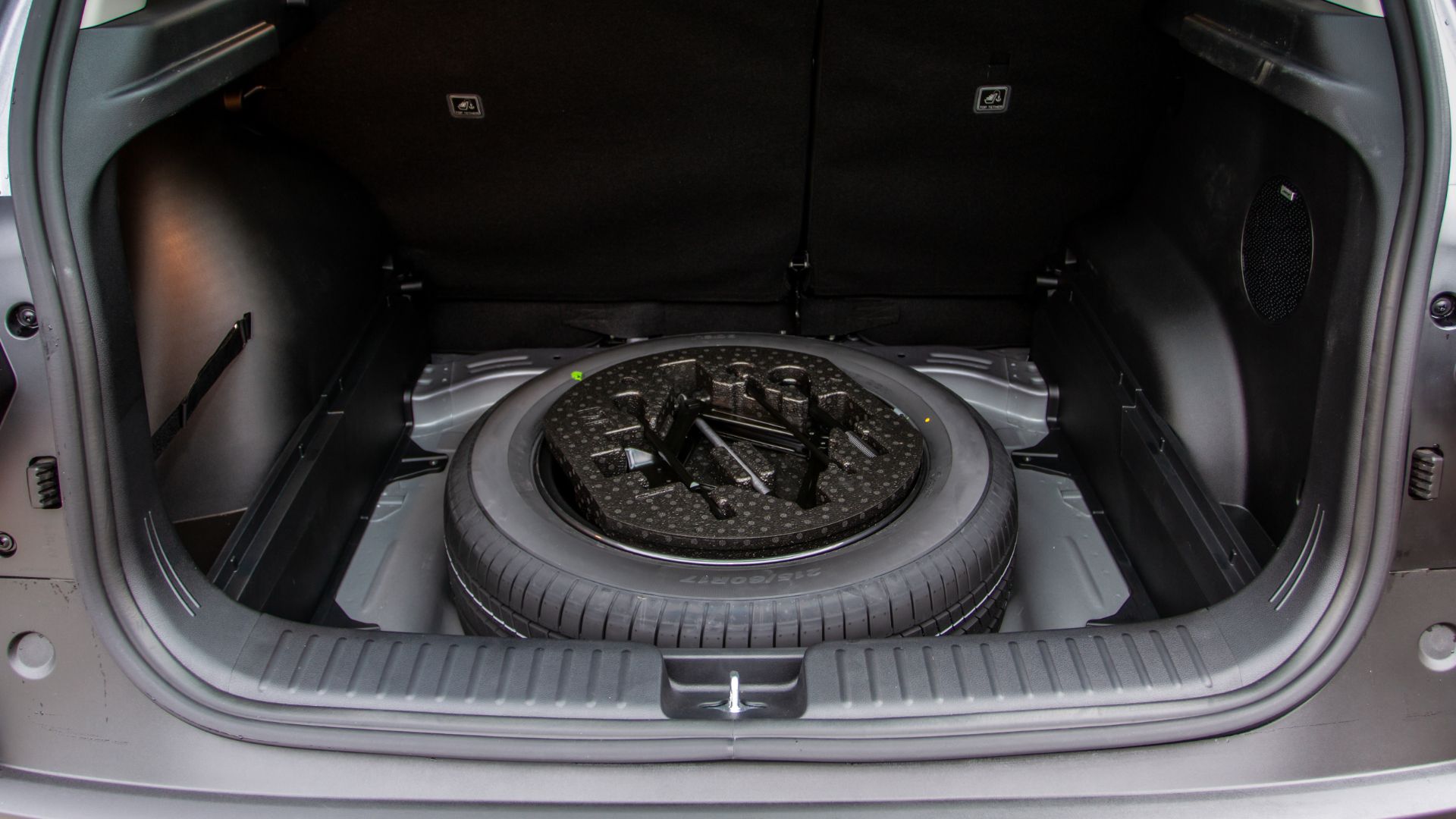 While it's one of the worst things that could happen on the road, you'll inevitably face a blown tire situation as a driver. In this situation, it's crucial to come to a safe stop and change the tire so you can keep driving to your garage.
However, if you don't have a full-sized spare, the question is – how fast can you drive on a donut? You can drive up to 50 mph on a donut spare tire since it's not the same size as the other tires on your vehicle. Since there are a lot of misconceptions among drivers regarding this matter, our team will settle the case once and for all in this guide.
About donut spare tires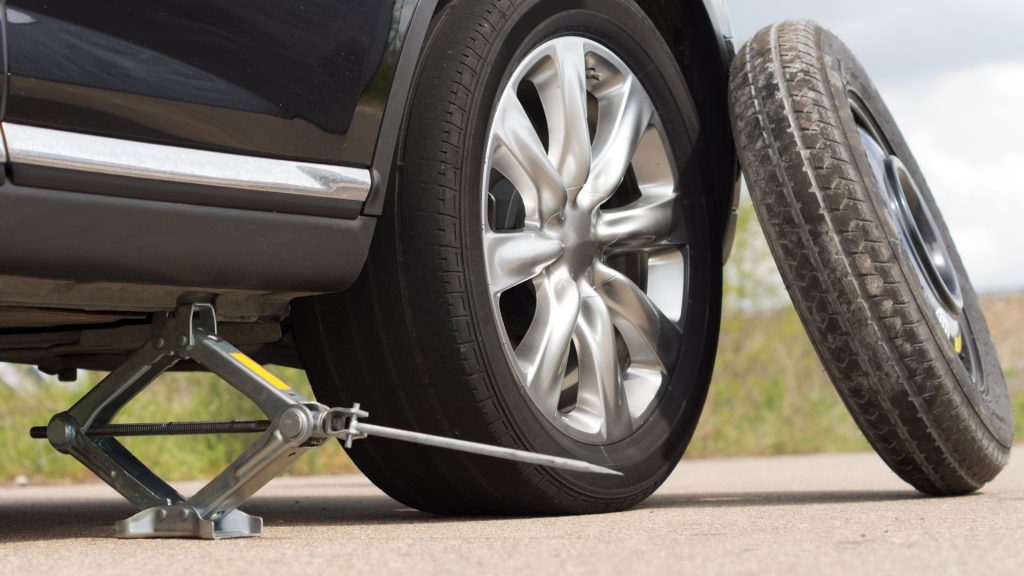 Back in the day, every car came with a full-sized spare tire in the area below the trunk. However, modern cars sadly don't come with full-sized spares so often, and while it's still a practice of some manufacturers, it's a rare sight.
So, that's how donut tires came to be since these are much more convenient for carrying in your car than full-size spares. They consume less space, have lower weight, and generally cost less than a full-sized spare.
That's why many manufacturers are now including these tires instead of giving you a fifth tire of the same set. Don't worry, though, as donut tires will get your wheels rolling safely until you reach a tire shop or garage. Along with all these benefits, donut tires have some obvious flaws.
They won't save you if you are on a remote road since you can't drive on these tires further than around 70 miles. Also, it's difficult to predict how your vehicle will act with a donut tire since you'll have a different weight distribution on one axle. Besides, donut tires don't have the same properties as regular tires and this makes it difficult for driving at a higher speed.
Driving on donut tires for an extended period
Besides the matter of the maximum speed that donut tires can take, there's another key matter – how long can you drive on a spare tire? It all depends on a variety of different factors and your vehicle since donut tires can handle smaller and lighter vehicles more easily.
If you own a heavy vehicle like an SUV or a truck, these tires won't fit them well and you wouldn't get too far. Usually, you'll be able to get around 70 miles out of these, but you shouldn't go over the 50 mph speed limit.
After all, the whole purpose of these tires is to get you back on the road until you can reach a safer place to stop or a tire shop. These aren't meant to substitute a regular tire on your vehicle since they lose the grip and handling properties after a certain mileage due to their construction.
Why is driving speed relevant for a donut tire?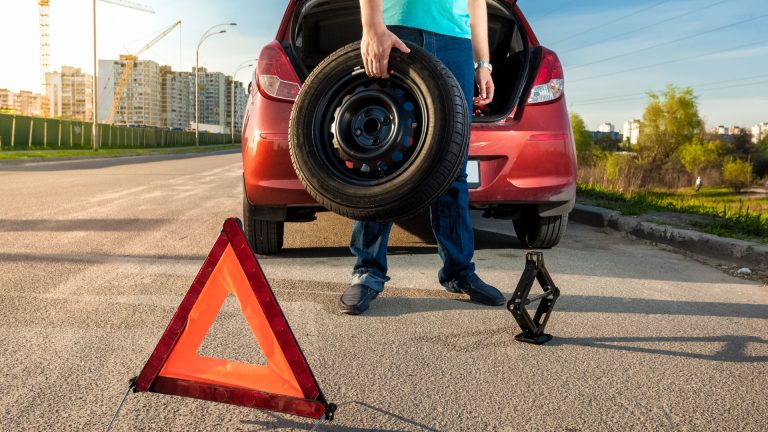 Now that you know that you shouldn't take any chances by driving faster than 50 mph with a donut tire, we can elaborate on the reasons behind this. As mentioned, a donut tire isn't like a full-fledged spare and it's not even like a run-flat tire.
Modern car manufacturers commonly place either donut tires, or tire repair kits to prevent taking up much space in new cars. If you have a donut tire, it's a bit more convenient since you can simply mount it instead of the punctured tire and just keep rolling.
However, you may notice some differences while you drive on a donut tire, caused by one of these factors:
The difference in the donut tire tread
Sensitive footprint
Smaller size
Lower handling ability
So, donut tires don't have such a deep tread and their footprint could easily get compromised. On top of that, driving on a spare donut tire is different since you might notice the car pulling to the side if it's mounted on the drive axle.
Another thing you should be aware of is that your handling and braking performance will equally be lower when compared to a regular tire. With all this in mind, you'll have around 70 miles before the tread of a donut tire suffers from the weight of the car and this might even hurt your car's differential.
Adjusting the speed for higher safety on a donut tire
From the moment you mount a donut spare on your car, it's clear that you'll only be able to drive one time on it. There's no point in getting it back into the spare tire section or keeping it on your car. However, that doesn't mean you should push this tire to its limits at a higher speed.
Due to all the mentioned factors, driving up to 50 mph isn't only recommended to make the tire last as much as possible, but also for your safety. You should drive carefully on a donut spare and avoid highways if possible.
You'll probably face elongated braking distance and potential difficulties with handling due to the size difference and a different tread. Overall, the slower you drive, the better it is for your driving safety on a donut tire. Driving safety systems like StabiliTrak or traction control might not be as efficient with a donut tire as well.
What you should do after driving on a donut tire
Adjusting your driving speed on a donut tire is even more important if you need to pass more than 50 miles on it. After a slower and successful ride back to your garage, there are several things you should do. First, change the donut tire with a full-sized one, if possible, and don't try driving any further on a donut tire.
Also, you can get a new tire since your spare tire space in the car is probably too small for a full-size spare, and you might need a spare tire again. Once the tires are taken care of, you should inspect the differential and make sure there's no mechanical damage from driving on a donut tire.
If you drive up to 50 mph for less than 70 miles and carefully brake and turn, you won't have to worry about any damage. Still, due to a weaker sidewall and tread, along with a smaller size, it's worth checking the differential after driving on a donut tire.
Our take
Overall, this guide hopefully settles the question of "how fast can you drive on a donut" and helps you understand the reasons behind the speed limit. The sheer difference in tire size is enough to compromise your handling and braking, so these tires should be used for the sole purpose they are intended.
Still, they will get you home if you aren't too far from your garage, and at least you'll get to the safest place to stop in case your tire blows out while you are on a highway.
Can I drive 65 mph on a donut?
You shouldn't drive 65 mph on a donut tire since it's not intended for driving any faster than 50 mph. This is not just a recommendation, since the construction, size, and tread depth of this tire don't match regular tires on your car and therefore it's not safe to drive at 65 mph.
Can I drive 70 mph on a donut?
While it's physically possible to drive 70 mph on a donut, you shouldn't risk it by going any faster than 50 mph. Not only will you suffer from poor braking and handling performance, but you might also risk getting a flat donut tire and even harming your car's differential.
What happens if you drive too fast on a donut?
If you drive too fast on a donut, you put your driving safety at risk and endanger the car's differential and braking performance.