Why does my steering wheel shake at high speeds? — explained
Address vibrations in the steering wheel at high speeds.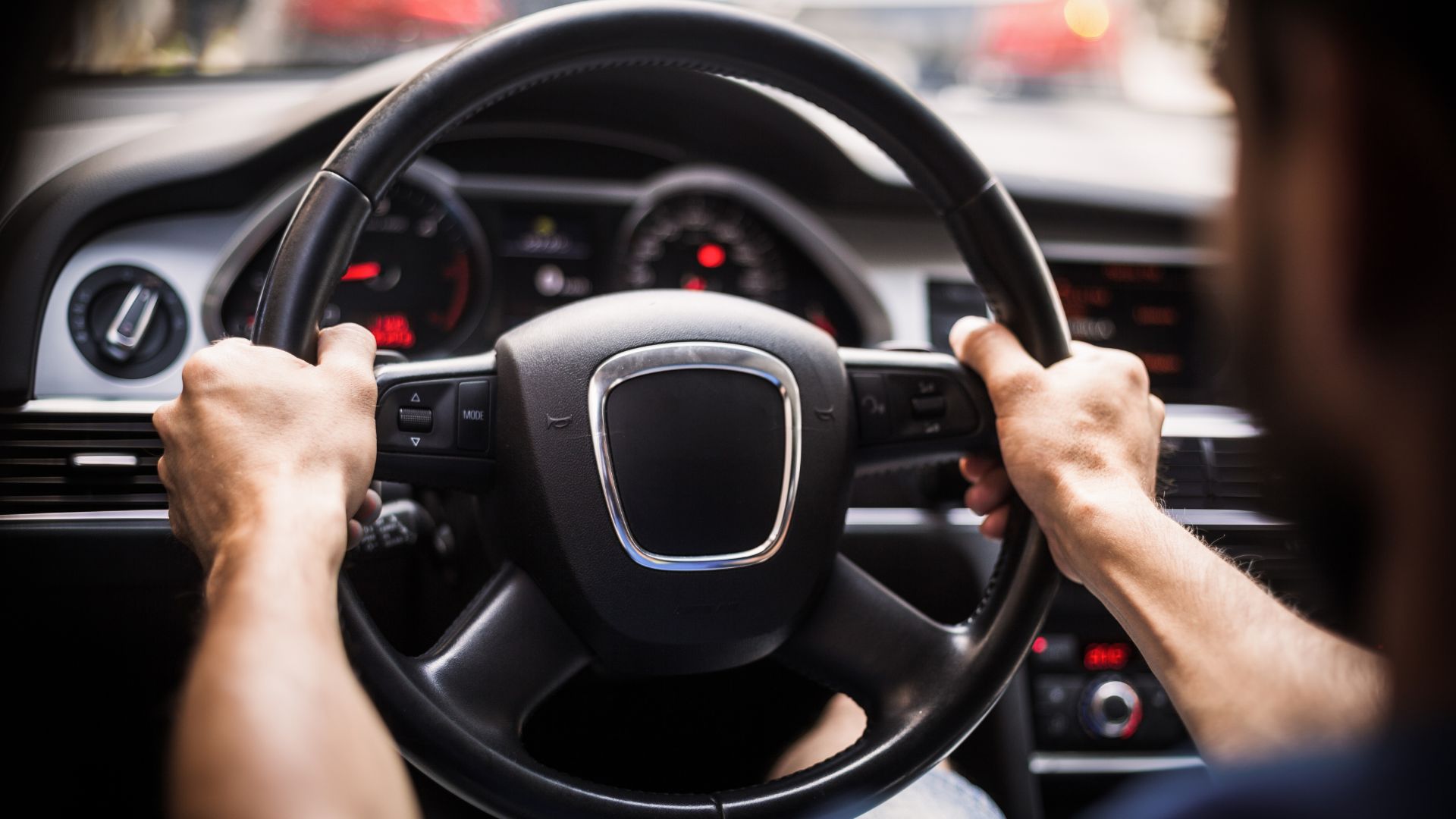 Vehicles are supposed to provide comfortable and smooth rides, especially if you're driving on a relatively good road. However, there are times when this ceases to be the case, and we find ourselves struggling with a steering wheel that wouldn't stop vibrating.
So, why does your steering wheel shake at high speeds? A shaky steering wheel is often caused by several issues like unbalanced wheels, bad bearings, brake issues, suspension, and wheel misalignment. However, there may be other issues that could be the cause of this problem.
Turning your attention to any shake or vibration, you feel on the steering wheels is crucial, as they may be pointing to other minor or major car issues. Disregarding this may result in significant damages that could require expensive repairs.
This article provides detailed information on common causes of a shaky steering wheel at high speeds and answers related questions.
What are the common causes of a shaky steering wheel?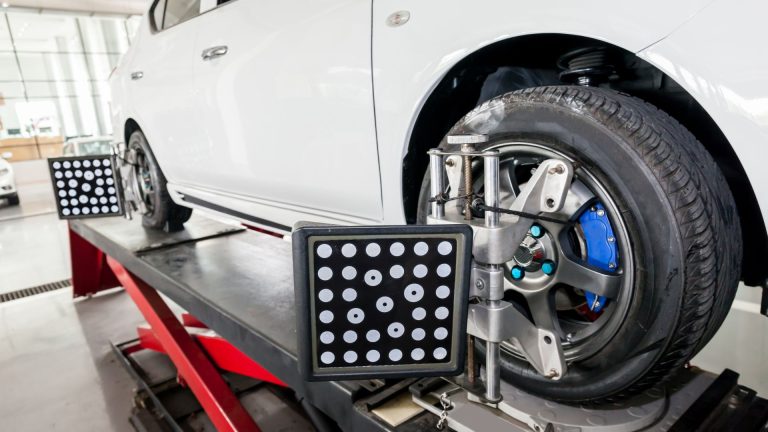 Several issues could lead to a shaky steering wheel on your vehicle. These problems are easy to fix but can lead to significant damages that could lead to expensive repairs. A few of these issues include:
Wheel misalignment
One prevalent cause of steering wheel vibration in a vehicle is the improper positioning of the wheels. Most of the time, aligning the wheels will stop them from shaking by guaranteeing they are aligned in the same direction. One of the fastest ways to diagnose wheel misalignment is to check your tire's tread.
A wheel that is out of alignment will sometimes make your tires wear unevenly, with the tread wearing more on the inside than on the outside. If you notice the steering is centered and straight, and your vehicle pulls to either side, the car is likely misaligned.
Your vehicle's wheels get aligned through suspension components, so if suspension issues like damage through wear, an accident, or driving on rough roads, the effect will most likely be on the vehicle's wheel alignment. Your vehicle needs alignment before any extensive driving after lowering or raising its suspension or if you have installed new steering and suspension parts.
Worn or damaged bearings
If your steering wheel shakes only while turning, the possible culprit could be the wheel bearings. Your vehicle's wheel bearings are critical safety components designed to fasten the wheel hub to your vehicle's suspension, allowing your wheels to turn correctly. These components can lead to steering wheel vibration if they suffer insufficient lubrication or damage.
Your vehicle's wheel bearings can wear out due to regular driving on rough roads, or they may get damaged from driving quickly over speed bumps, hitting potholes or curbs. Modifying the steering or suspension systems can also lead to unnecessary wear on your vehicle's wheel bearing.
Other signs of a defective wheel bearing apart from a shaky steering wheel can be unusual noises from the affected wheel that becomes louder while accelerating. Also, issues like loose or vague steering or a malfunctioning ABS sensor could indicate worn bearings.
Suspension issues
Shaking resulting from worn tie rods or ball joints is more common in older vehicles than in recent ones, so consider this if you've been driving your car for a while.
Primarily, your vehicle's suspension components can become loose or worn out, resulting in severe vibrations once you drive above 45 miles per hour. If this is what you are currently experiencing, we recommend you stop driving the car and have a trained mechanic diagnose the issue to avoid worsening the problem.
Unbalanced tires
Weight distribution in every tire varies slightly. To make up for this, additional weights can sometimes shift or fall off, causing your wheels to become unbalanced. Even in optimal conditions, unbalanced tires can cause your car to shake while driving at high speeds between 50 to 55 mph, often being most obvious around 60 mph. If disregarded, unbalanced tire issues can wear out your vehicle's steering and suspension parts faster than average, bring about poor fuel economy, or cause a blowout when driving the car.
If there is a vibration in the vehicle's steering wheel, carry out a visual inspection of all the wheels and look for uneven tread wear, bent rims, or missing wheel weights. If any of these are signs of wheel imbalance, contact a technician with a tire balancing machine to repair the affected.
For proper tire maintenance, ensure rotating your tires on average every 7,000 miles, or at least every two years, and always ask the repair shop to balance a tire after a new installation or repair.
Brake issues
If your steering wheel shakes only when stopping or the brake pedal is engaged, the braking system would likely cause the issues. A shaky steering wheel can occur if the brake drags due to a hydraulic or mechanical fault or if the parking brake is triggered by mistake. A brake judder is a vibration that occurs when braking and can result from disc thickness variation (DTV), severe disc overheating and distortion, and brake disc run out.
Disc thickness variation (DTV)
A vehicle's brake disc that is not correctly installed, torqued, or aligned, could result in even wear that causes thin or thick spots on the disc. Also, pollutants such as rust and debris can result in DTV.
When pressure is applied to an uneven disc by the brake pads, the brake pad causes a pulsing sensation in the brake pedal. Similarly, you can feel a vibration in your vehicle's steering wheel when thick and thin parts of the disc slip in between the brake rotors.
To fix this, measure the thickness of the brake disc or rotor using a brake disc micrometer. If it doesn't meet the manufacturer's minimum thickness, then it should replace, as servicing would be impossible. However, if it is within the manufacturer's minimum thickness, disassemble the affected brakes, clean the parts thoroughly, and reassemble and reinstall in the correct alignment.
Always confirm that the disc mounting, hub faces and brake calipers are clean and the slider pins are correctly lubricated and move freely. Also, the disc positioning screws and wheel fasteners should be secured and properly torqued.
Severe disc overheating and distortion
During repetitive hard braking, the bake disc often doesn't have time to cool down, causing them to overheat. When the disc overheats, it warps, leading to vibration in the vehicle's steering wheel and brake pedal when you apply the brakes. If you notice dark blue spots on the brake disc, this indicates an overheated disc.
You should make an immediate replacement if you notice any damage to the brake pads or any distortion in the brake disc to avoid brake fade. Brake fade is when there is a brief decrease or total loss of braking power resulting from overheating. However, you can easily prevent this by using suitable brake pads.
Brake disc runout
A poorly installed brake disc falling out of parallel alignment with the caliper or hub can cause vibration in the steering. Poor installation could result from dirt or rust buildup between the hub and disc, fitting a disc with a warped hub, or over-torqued positioning screws.
Although warped hubs are uncommon, recently, there has been an increased use of wheel spacers, causing excess wear to the hub. Inspecting your brakes immediately if you suspect a brake disc runout is crucial, as it could lead to increased stopping time or even temporary brake failure in extreme cases.
To fix a brake disc runout, disassemble the affected disc and thoroughly clean both the hub and the disc. As with the disc thickness variation, measure the thickness of the brake disc; replace it immediately if it doesn't conform to the manufacturer's minimum thickness.
Forgetting to use blinkers when changing lanes
Suppose your vehicle is equipped with an ADAS (Advanced Driver Assistance System) feature like LDW (Lane Departure Warning), LKA (Lane Keep Assist) or equivalent systems. In that case, the vehicle is watching the road through an intelligent camera while you drive.
If you attempt changing lanes by utilizing the turn signals, the vehicle's ADAS assumes that you are inadvertently drifting into another lane. This can lead to the activation of the EPS (Electric Power Steering) by the ADAS to either keep the vehicle in the same lane or alert the driver through an audible alarm, vibrating seat, or vibrating steering wheel.
Our take
A shaking steering wheel can result from one or more of the common causes listed above. Hiring a trained mechanic to diagnose and repair any defective part properly is critical. While steering wheel vibrations can be caused by a minor issue like a deflated tire or loose bolt, they can also indicate other significant problems.
These could escalate into significant problems that could negatively impact your vehicle's stability and performance if disregarded. By tackling the issue early, you can prevent substantial vehicle damage, thus saving you valuable money and time.
Why does my steering wheel start shaking at 70 mph?
A shaking steering wheel that occurs between 70 mph is indicative of improper wheel balance. The vibrations will emerge from the steering wheels, across the seat and down the vehicle's floor.
Why does my steering wheel shake at 60 mph?
At 60 mph, a shaking steering wheel could result from unbalanced tires. The shaking begins at around 50-55 mph and worsens at 60 mph.
How do you fix a shaking car at high speeds?
Shaking at high speeds could result from misaligned wheels or unbalanced tires. If these are the causes, ensure you align your vehicle before extensive driving and check if your tires wear evenly. u003cbru003eu003cbru003eIf not, replace them and observe if the problem disappears. Also, check your braking system for brake disc warp, run out, overheating, distortion, etc.