Michelin Primacy Tour AS review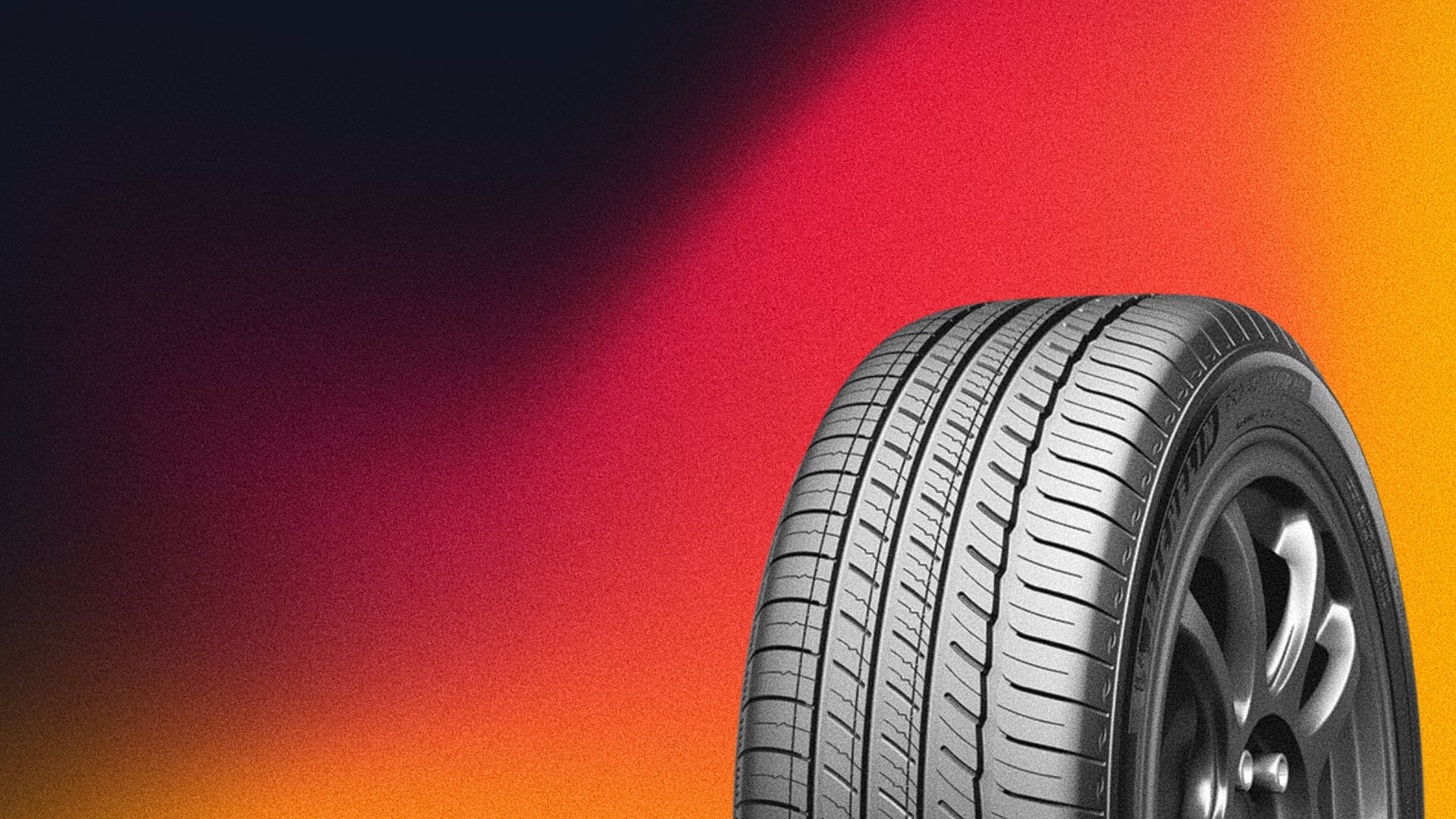 REREV may receive a commission for purchases made through links on our site. Learn more.
The Michelin Primacy Tour AS is a unique grand-touring tire that delivers the comfortable and safe ride you crave. Designed to excel in various weather conditions, this tire provides exceptional performance on wet, snowy, and dry roads.
Crafted from premium materials, the Michelin Primacy Tour AS offers excellent traction and balance, ensuring an outstanding driving and passenger experience. In our Michelin Primacy Tour AS review, we'll explore the impressive qualities of this tire, giving you the insights you need to make an informed choice for your vehicle. Join us as we dive into the performance and features that make the Michelin Primacy Tour AS a top pick for grand-touring enthusiasts.
Recommended
Michelin Primacy Tour AS
The weather-ready Primacy Tour A/S tire from Michelin excels in the fields of dry and wet traction, as well as light snow grip while still managing to offer that premium Michelin's appeal and refined driving along with noise reduction elements.
Purchases made through links on our site may earn us a commission.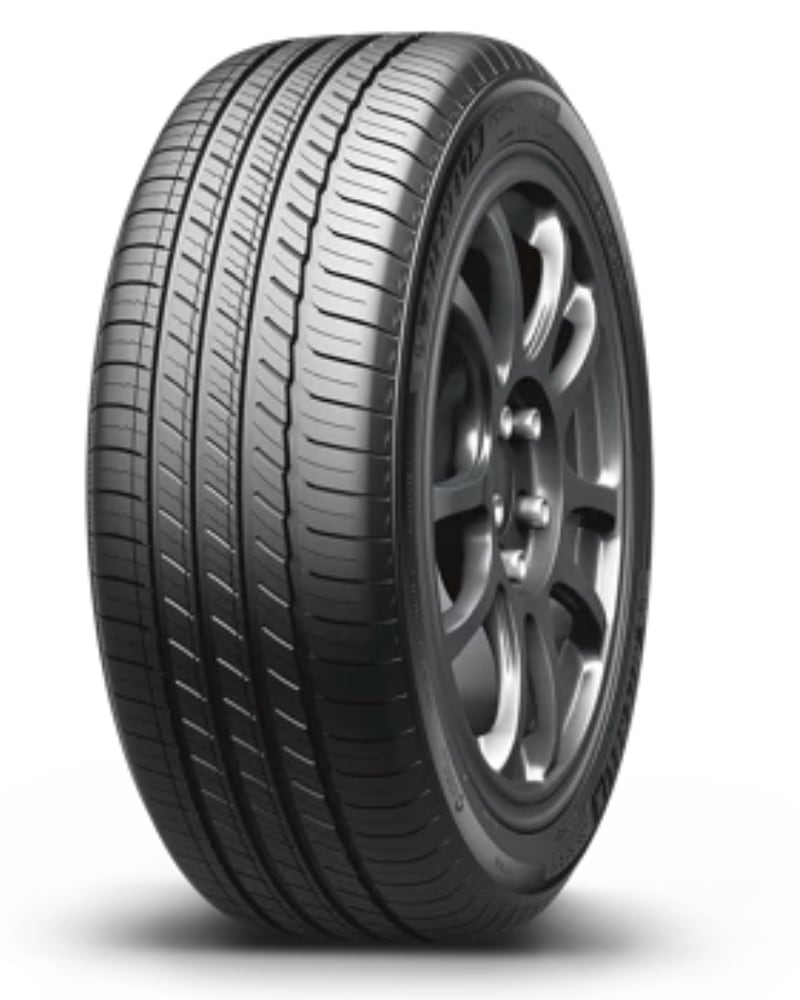 Key technologies
One thing about the Primacy Tour AS is that it comes with so many vital features that you will find very beneficial. Some of these features include the following:
Michelin piano noise reduction tuning
Quality design for great traction on wet and dry roads
Excellent handling and balancing
Mileage warranty
17% better snow traction when compared to the Michelin Primacy MXV4
These are the major key features that this tire offers. As you read on, you will get a better understanding of what to expect from using one.
Safety features
Michelin products have a good history of providing premium safety for their users when it comes to safety. With the Michelin Primacy Tour AS, you can expect great safety features when driving in both low and high traction areas.
Primacy Tour AS is made from premium rubber materials, which allows you to use it under any weather. The rubber material becomes flexible when driving in the snow and promotes better grip. The tire also provides sharp edges that improve handling when driving under any condition.
With this product, you can be sure that you will not have to worry about problems like bald tires, uneven tread wear, and vibration driving on the freeway. Issues like this can reduce the safety of driving.
Speed Ratings
The Primacy Tour AS has an H and V speed rating, and this is because the tire comes in different models. The tire with the H Speed rating can reach a maximum speed of 130 mph (210 kph).On the other, the tire models with the V speed rating can reach a maximum speed of 149 mph (240 kph).
It is suitable for most commuter vehicles or sedans. It would help if you took the speed ratings of this tire seriously. If you are frequently going above the 130 mph (210 kph) rating for this product, you should avoid this tire.
The manufacturers recommend the rating for this product after a series of testing through simulated speeds and many more types of testing.
Treadwear and durability
From this product, you can expect a treadwear warranty of 45,000 to 55,000 miles. This means that you are covered from any premature tire wear. The tire has a treadwear rating of 540. The rating shows that a test carried out has demonstrated that it will take 5 times more time to wear out compared to some other types of tires.
When it comes to durability, you can see that this product will serve you for a long time. As we have said previously, it is made from a premium rubber compound that makes it resistant to wear and tear even when driven in harsh conditions.
With the Michelin Primacy Tour AS, you can expect efficiency, durability, and comfort.
Maintenance Indicators
Michelin uses Tread Wear Indicators (TWI), also utilized in the Primacy Tour AS. This maintenance indicator is known to use wear bars that are spaced equally throughout all the grooves of the tire tread.
This type of indicator makes it easier for you to monitor the tread depth properly. The Tread Wear Indicator works using rubber bars to track the depth of the tread.
As the tread wears, the rubber bar becomes more visible. Once the tread wears up to 2/32-inch in-depth, the rubber bar will entirely come up to the surface.
Wet Traction Performance
As we know, it gets more challenging to drive, and handling gets worsened when driving on a wet road, resulting in loss of control. Michelin Primacy Tour As a good amount of traction for use on wet roads. With this tire, your vehicle will quickly get its grip even when it seems to slip out of control.
When driving on wet roads, the tires will disconnect from the road a little and reduce the level of response to the input of the driver. It will promote better handling and cornering on slippery roads.
Another good feature of these tires is their hydroplaning resistance. It comes with a short brake distance that does not allow your vehicle to go a long distance when the brake is applied on slippery roads.
Also, it provides better snow traction and braking when compared to its predecessors. The tire is built to offer the best traction on ice, which makes it one of the best to use during winter periods. It also provides sharp edges for even better traction and handling.
Dry traction performance
Aside from its high performance on wet or slippery roads, it also provides a great driving experience on dry tarmac. When driven in a dry environment, this is an excellent grip and traction. It sticks well to the road and can withstand any form of use. You can use it in quick acceleration and can also corner hard. These conditions will be no problem to handle.
The primacy tour AS responds quickly to the driver's command, primarily when it is used on dry traction roads. This tire can easily compete with any other grand touring tire, as it takes comfort to another level. When driving on a low traction road, you can expect better handling, excellent traction, and quick responsiveness to the steering.
Off-road traction performance
The Primacy Tour AS provides many features for users, but unfortunately, off-road capacity is not one of them. The tire is not built for even the slightest off-road use. It can quickly wear during off-road use and has terrible traction.
Although it can fit into trucks and SUVs, that tire should not be used for off-road use. Ourself, you could drive a short distance on shallow mud areas and dirt roads, but be sure to expect a bad performance.
Noise and comfort
One of the significant features of this tire is its excellent noise reduction; this is mainly due to the design of the tread. It has a PIANO noise which works with the use of shoulder grooves which can ultimately cancel the sounds made by the movement of the tires. In addition to that, smoother belts are used for the block chamfer.
The noise level on this tire is preferably better than other types of tires, and it can get quiet down when on the highway.
Competitors and Alternatives
The Michelin Primacy Tour AS is a great tire that provides quality rides for your vehicle, but other types of tires serve as good alternatives and are closely competitive. One of these is the Michelin Primacy MXV4. This tire is also an all-season tire that can cope with almost all driving conditions.
The Primacy MXV4 has a great response time to the driver's command. It provides quick acceleration, cornering, and braking. This tire also includes a noise cancellation feature, making it a great competition to the Primacy Tour AS.
Another tire that serves as a close com[ppetition and can also be an alternative is the Michelin Crossclimate 2. Like the Primacy Tour AS and Primacy MXV4, it can be adapted to any environmental condition. It provides snow traction, PIANO noise cancellation, and an excellent driving experience.
Price ranges
The Michelin Primacy Tour comes in different models, specifications, and sizes. These various factors contribute to the influence of its price. For instance, the Michelin Primacy Tour AS Tires 215/55R12 94V BSW has a Max load of 670 LB at 44 PSI, Revs/MI of 791, and weights 25.22; this could cost between $190 to $200 depending on where you choose to buy. In contrast, the Primacy Tour AS 235/55R17 99H BSW with a max load of 775 LB at 44PSI, REVS/MI of 766, weighs up 27.18 cold costs between $214 to $220.
Overall, you should budget between $200 to $300 when buying one for yourself. You can also get a better price if you buy more than one.
Warranty
Mechlin offers warranties for this product which makes it worth getting. Some of the warranties cover the following:
It offers a manufacturer's warranty for wear across the tire's surface. The wear must happen within the stipulated mileage. If this occurs, Michelin will provide a replacement based on a pro-rata basis. This means you also are responsible for part of the payment.
If the tire you purchase this warranty covers that get 2/32nds of sn inch, or less of the tread gets wor within the stipulated period (usually 12 months of purchase), Michelin could replace the tire with a new one.
For the warranty, it could be 30,000 miles, 45,000 miles, or 55,000 miles manufacturer's warranty.
The warranty provided includes the
55,000 miles manufacturer's treadwear limited warranty
45,000 miles manufacturer's treadwear limited warranty
30,000 miles manufacturer's treadwear limited warranty
Standard Limited warranty
Our take
The Michelin Primacy Tour AS is an excellent product with many significant advantages. It belongs to the grand-tour family and can be used in multiple climate conditions. It makes it a very reliable tire. However, the tire does not come with an off-road feature, which does not stop it from giving you a comfortable and safe ride.
REREV may receive a commission for purchases made through links on our site. Learn more.