U0073 code — how to fix error fast
Unlock the essence of the U0073 code. Gauge its importance in maintaining your vehicle's smooth operation.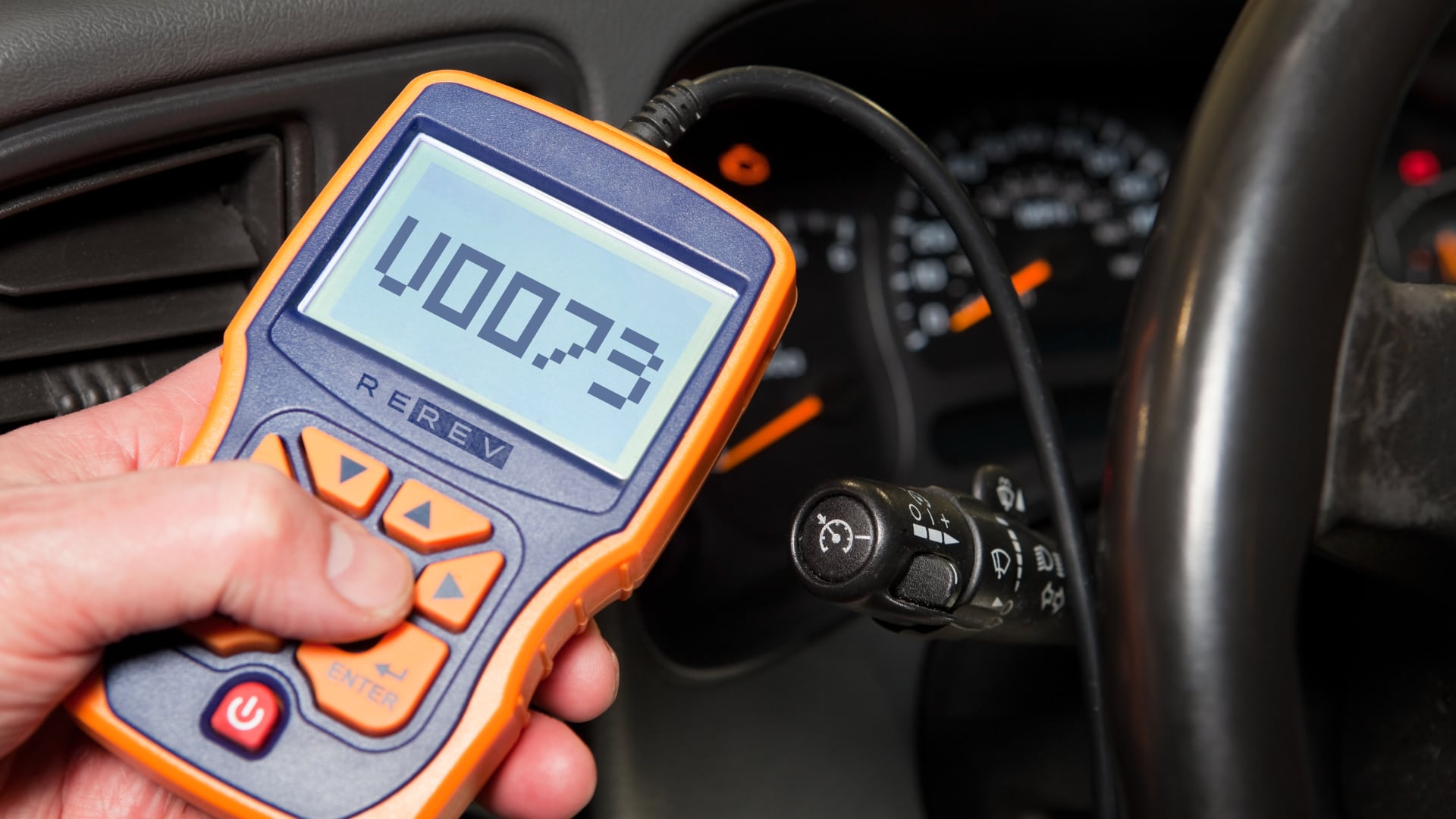 In case you've used a diagnostic scanner to pinpoint the code U0073 in your car, it can seem pretty frustrating. As you'll need a precise explanation of the U0073 code meaning, we wanted to give you all the necessary info on the code and pieces of advice on how you can treat the matter.
We'll also go over some car models that are more likely to struggle with this code for various reasons and discuss the main causes of the problem. We'll wrap things up with a short discussion on how you can even prevent the code, so let's get straight into it.
Why you can trust REREV's OBD2 code advice: Our automotive expert researchers with experienced mechanics undertakes a thorough research methodology to deliver precise insights on OBD codes. Find out more about OBD2 codes research process..
What does the U0073 code mean?
The U0073 code is a communication fault code that appears on a vehicle's OBD-II diagnostic system. This code indicates that there is a problem in the communication network between the different modules of the car. The U0073 code is specifically related to a communication fault in the control module area network (CAN) bus. This means that there is a miscommunication or lack of communication between the different modules of the car.
What we have to advise you on here is that you should always take further diagnostic measures to check the source of the problem. You probably know that diagnostic error codes can be generalized, but that's especially the case with this one. You won't be able to tell if the modules have insufficient communication, or if the communication is simply out of sync. Sometimes it can also mean there's no communication at all, so let us jump right into the main suspects behind this problem.
What causes the U0073 code?
There are numerous causes of the U0073 code and they all trigger similar symptoms which make it more difficult to assess the situation. For instance, some of the main symptoms include reduced fuel economy, problems with ranging RPM levels when idle, or simply reduced engine performance.
With this in mind, here are the main causes that could potentially be behind the code's appearance:
Faulty control module
The control module is responsible for controlling various systems in the car, such as the engine, transmission, and brakes. If the control module is faulty, it can cause a communication problem, leading to the U0073 code.
Symptoms: Rough engine idle, stalling, and difficulty starting the vehicle.
Wiring issues
Wiring issues can occur in any car, leading to communication problems between the modules. Wear and tear, corrosion, and damage to the wiring can all cause the U0073 code to appear.
Symptoms: Dashboard lights flickering or not working correctly, difficulty starting the vehicle.
Defective sensors
Sensors in the car are responsible for monitoring various systems and sending information to the control module. If a sensor is defective or malfunctioning, it can cause communication problems and lead to the U0073 code.
Which car models does the U0073 code affect the most?
The U0073 code is a common issue that can appear on various car models. However, it's more prevalent in certain vehicles than others. Some of the car models that are most commonly affected by the U0073 code include:
Ford Focus: The Ford Focus has been known to experience U0073 errors due to issues with the Powertrain Control Module (PCM) and Transmission Control Module (TCM).
Chevrolet Silverado: Some Silverado models may experience U0073 errors due to problems with the Body Control Module (BCM) or wiring issues.
Dodge Dart: The Dodge Dart has also been reported to suffer from U0073 errors, particularly in models manufactured between 2013 and 2015. These errors can be caused by a variety of issues, including problems with the ABS module or wiring faults.
How to diagnose the U0073 code
Well, now you at least have some more insight into the potential reasons behind the code and how it may manifest in your car's system. That's still not enough to deal with the code and eventually erase it, so here's our overview of the main diagnostic methods you can use:
Using a scanner tool
The most common method of diagnosing U0073 is to use an OBD-II scanner or code reader. This tool can access the vehicle's onboard computer system and retrieve diagnostic trouble codes, including U0073.
While these tools are usually associated with professional mechanic shops, you can also find one for a rather affordable price and use it to inspect the code yourself.
Checking for damaged wiring
Communication faults in a vehicle's network can often be caused by damaged or corroded wiring connections. Therefore, you can inspect the wiring harnesses and connectors in the affected systems to look for signs of damage or wear.
Testing the individual components
If the OBD-II scanner or visual inspection does not reveal any obvious issues, the mechanic may perform individual component tests on the affected modules or sensors. This can include using a multimeter to check for continuity and resistance across various circuits.
Using advanced diagnostic tools
In some cases, specialized diagnostic tools may be required to diagnose U0073 errors in certain vehicle models. For example, some manufacturers may provide proprietary software or diagnostic tools that are specific to their vehicles.
In this case, such tests will most likely be conducted by a mechanic, so there's not much you can do on your own.
How to fix the U0073 code
Once you finally get to the root cause of code U0073, you can take proper action to fix the issue and erase the code. To make sure the next diagnostic scan doesn't reveal the same code, here's what you can do:
Repair damaged wiring
As damaged or corroded wiring connections are a common cause of U0073 errors, the mechanic may repair or replace any damaged wiring harnesses and connectors in the affected systems.
This may cost anywhere between $100 and $400 depending on your car model and what needs to be done to fix it.
Replace the faulty sensors or modules
If the diagnostic process reveals that a particular module or sensor is malfunctioning, the mechanic may replace it with a new one. This can include modules such as the Powertrain Control Module (PCM), Transmission Control Module (TCM), and Body Control Module (BCM).
Resetting the system
In some cases, resetting the vehicle's onboard computer system may resolve communication faults and clear U0073 codes. This can be done by disconnecting the battery for several minutes or using a professional diagnostic tool to reset the system.
How to prevent the U0073 code
Preventing the U0073 code requires proper maintenance of your vehicle's communication system. Here are some preventative measures:
Regularly inspect the wiring for signs of wear and tear and replace it if necessary.
Keep the sensors clean and free from debris.
Schedule regular maintenance appointments with a professional mechanic to ensure that your car is running smoothly.
We advise you also check the ECM and TCM's performance occasionally just in case, and having a trusted mechanic that knows the drill is quite helpful.
Our take
It's been a long journey going through all the possible reasons and problems that may lead to the code U0073. The important thing is – we sure hope this guide helped you on the way to removing the code and making sure it doesn't happen again.
The final piece of advice our team has is for you to always check the modules and the ECM's communication system after every important servicing task.
Can I still drive my car if the U0073 code appears?
In some cases, the U0073 code may not cause any noticeable issues with the vehicle's performance or safety. However, it's recommended to have the issue diagnosed and repaired by a professional mechanic as soon as possible to prevent potential damage to other systems within the vehicle.
How much does it cost to fix the U0073 code?
The cost of fixing the U0073 code can vary depending on the make and model of your vehicle, as well as the specific cause of the issue. It's best to consult with a qualified mechanic for an accurate diagnosis and estimate of repair costs.
Can I fix the U0073 code myself?
Diagnosing and repairing U0073 errors can be challenging, as it often requires specialized knowledge and diagnostic tools. While there are some DIY methods that you can try, such as checking for damaged wiring and resetting the system, it's often best to consult with a professional mechanic to ensure an accurate diagnosis and repair.