P0730 code — how to fix error fast
Navigate the intricacies of the P0730 code. Learn its importance and maintain your vehicle's health.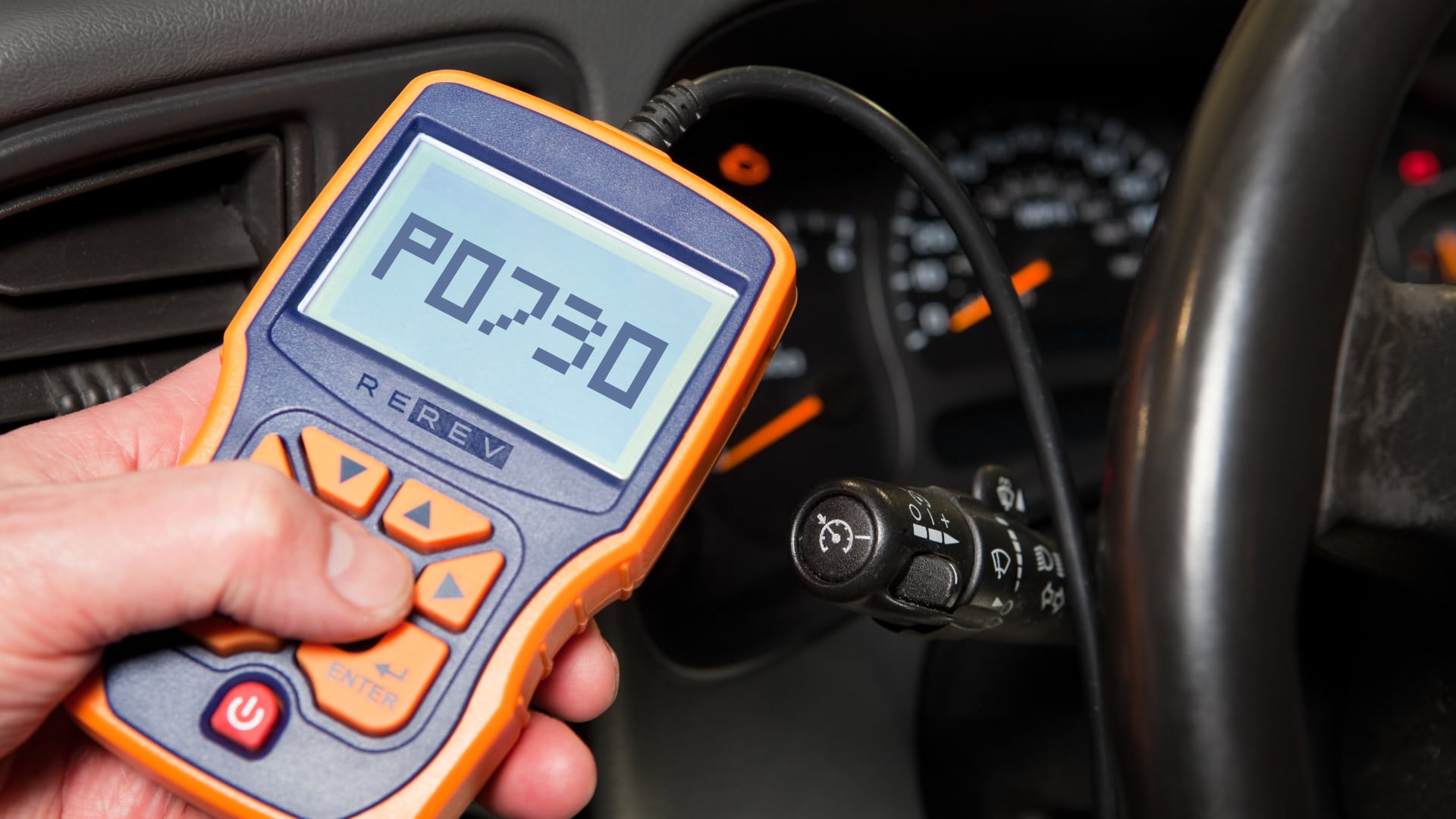 If you used a scanner tool to check for trouble codes with a suspected transmission issue in mind and got the reading suggesting that the code P0730 is on, we get your concern. It's rather annoying having to deal with such codes and even though you may assume what the code might stand for, it's crucial to figure out the P0730 code meaning to move on and fix the issue.
While the scanner won't give you any further details, relying on the expert advice of our automotive enthusiasts just might. We'll discuss everything you need to know about the code P0730 starting with the meaning and its possible triggers, and we'll wrap things up with an overview of fixing methods.
Why you can trust REREV's OBD2 code advice: Our automotive expert researchers with experienced mechanics undertakes a thorough research methodology to deliver precise insights on OBD codes. Find out more about OBD2 codes research process..
What does the P0730 code mean?
The P0730 code is a transmission error code. It indicates that there's a problem with the gear ratio in your car's transmission. Your car's computer compares the speed of the input and output shafts to determine the gear ratio. If the computer detects that the ratio is incorrect, it will trigger the P0730 code.
In other words, the control module may struggle to figure out what gear your car is in, and that leads to a variety of issues. These main symptoms range from shaking and shuddering while shifting gears, to transmission slippage and reduced fuel economy. So, we don't need to waste any more time explaining how important it is to fix the problem behind the code P0730 immediately.
What causes the P0730 code?
Coming to think of it from a mechanical perspective, something must seriously go wrong to make the gear ratio within the automatic gearbox all messed up. But how do you figure out what's behind the problem? Well, there are some common reasons behind this code, so you can luckily look for any signs of these in the hope it will lead to the solution:
Low or contaminated transmission fluid
Low or dirty transmission fluid can cause problems with the transmission, including slippage and incorrect gear ratios. It's important to regularly check and replace the transmission fluid as needed.
Problems with transmission system components
Over time, various components of the transmission can wear down or become damaged, leading to problems with gear ratios. This can include worn gears, bearings, or clutch plates.
Electrical issues related to the transmission
The transmission control module (TCM) relies on various sensors and solenoids to operate correctly. If any of these components fail or malfunction, it can cause problems with gear ratio detection.
Which car models does the P0730 code affect the most?
It's rather difficult to say which car models are susceptible to the code P0730 more than the others. It can basically happen in any car that runs with an automatic transmission. With this in mind, we had to do our absolute best to give you a few car models that are reported to have struggled with the code P0730 more than others on average:
Ford Focus: The Ford Focus is a compact car that has been known to have issues with its transmission, including slipping gears and incorrect gear ratios.
Honda Accord: Honda Accord is a midsize sedan that has had transmission issues in some model years, especially when it comes to the 5-speed automatic gearbox in 2008 to 2012 models.
Toyota Camry: The Toyota Camry is another popular midsize sedan that has had transmission problems in certain model years.
How to diagnose the P0730 code
Even though there may be a variety of possible transmission issues that could cause this code, it's possible to narrow it down a bit with some of the most successful diagnostic methods. And no, we are not talking about using a scanner tool here, but rather one of the following methods:
Transmission fluid check
Checking the transmission fluid level and condition is an important part of diagnosing the P0730 code. Low or dirty fluid can cause a variety of transmission issues, including incorrect gear ratios.
Perform a road test
A road test can help the mechanic reproduce the conditions that trigger the P0730 code, such as slipping gears or difficulty shifting. This can also help determine if the issue is intermittent or consistent.
Transmission pressure test
A transmission pressure test involves using a gauge to measure the pressure inside the transmission. This can help determine if there are any issues with the pressure that could be causing problems with gear ratios.
Transmission solenoid testing
The transmission control module (TCM) relies on various solenoids to control the transmission. Testing these solenoids can help determine if they are functioning correctly.
How to fix the P0730 code
Just like there are several diagnostic methods you can use to uncover the reason behind the code P0730, there are multiple possible solutions. It all depends on the cause behind the code, so you should try applying one of these in case you face this code:
Transmission fluid flush or change
If the issue is caused by low or dirty transmission fluid, a simple fluid change may be enough to solve the problem. Your mechanic may drain the old fluid and replace it with fresh fluid which could help erase the code. In some cases, a transmission flush may be necessary to remove any contaminants or debris from the transmission. This involves using a machine to flush out the old fluid and replace it with new fluid.
Solenoid replacement
If one or more solenoids are found to be faulty during diagnosis, they may need to be replaced. Solenoids can be individually replaced without replacing the entire transmission.
Transmission rebuild
If the issue is related to worn or damaged transmission components, such as gears or bearings, a transmission repair or rebuild may be necessary. This involves removing the transmission and rebuilding it with new parts.
We hope it doesn't come to this since doing a transmission rebuild is among the most expensive repairs you can do on your car. It may cost from $1500 to $4000 depending on the model, so it's worth trying the previously mentioned methods first.
How to prevent the P0730 code
Preventing the P0730 code requires regular maintenance of your car's transmission. This includes making use of the following maintenance actions:
Checking and changing the transmission fluid
Using a transmission fluid recommended by the manufacturer
Acting upon the first signs of slipping transmission
Avoiding towing heavy loads
Finally, if you notice any symptoms of the P0730 code, such as slipping gears or delayed shifting, it's important to address the issue promptly to prevent further damage to your car's transmission.
Our take
Overall, the code P0730 can be easily solved as long as you act on time upon the first signs of it. If you avoid putting too much stress on the transmission, you will hopefully also avoid having to do an expensive transmission rebuild.
We recommend sticking with the mentioned steps in this guide and relying on the help of an experienced mechanic since you shouldn't tamper with the transmission system if you are not a professional.
What does the P0730 code mean?
The P0730 code indicates an issue with the automatic transmission control system. Specifically, it means that the TCM has detected an incorrect gear ratio.
What are the main symptoms of code P0730?
Symptoms of the P0730 code can include slipping gears, difficulty shifting, rough shifting, and decreased fuel efficiency. In some cases, there may be no noticeable symptoms.
Can I still drive my vehicle with the P0730 code?
It's not recommended to continue driving your vehicle with the P0730 code. Driving with this code can cause further damage to your vehicle's transmission and lead to more costly repairs.