Toyota 5.7L (345 cu in) firing order — what is it?
Unraveling the Toyota 5.7L firing order for superior engine functionality.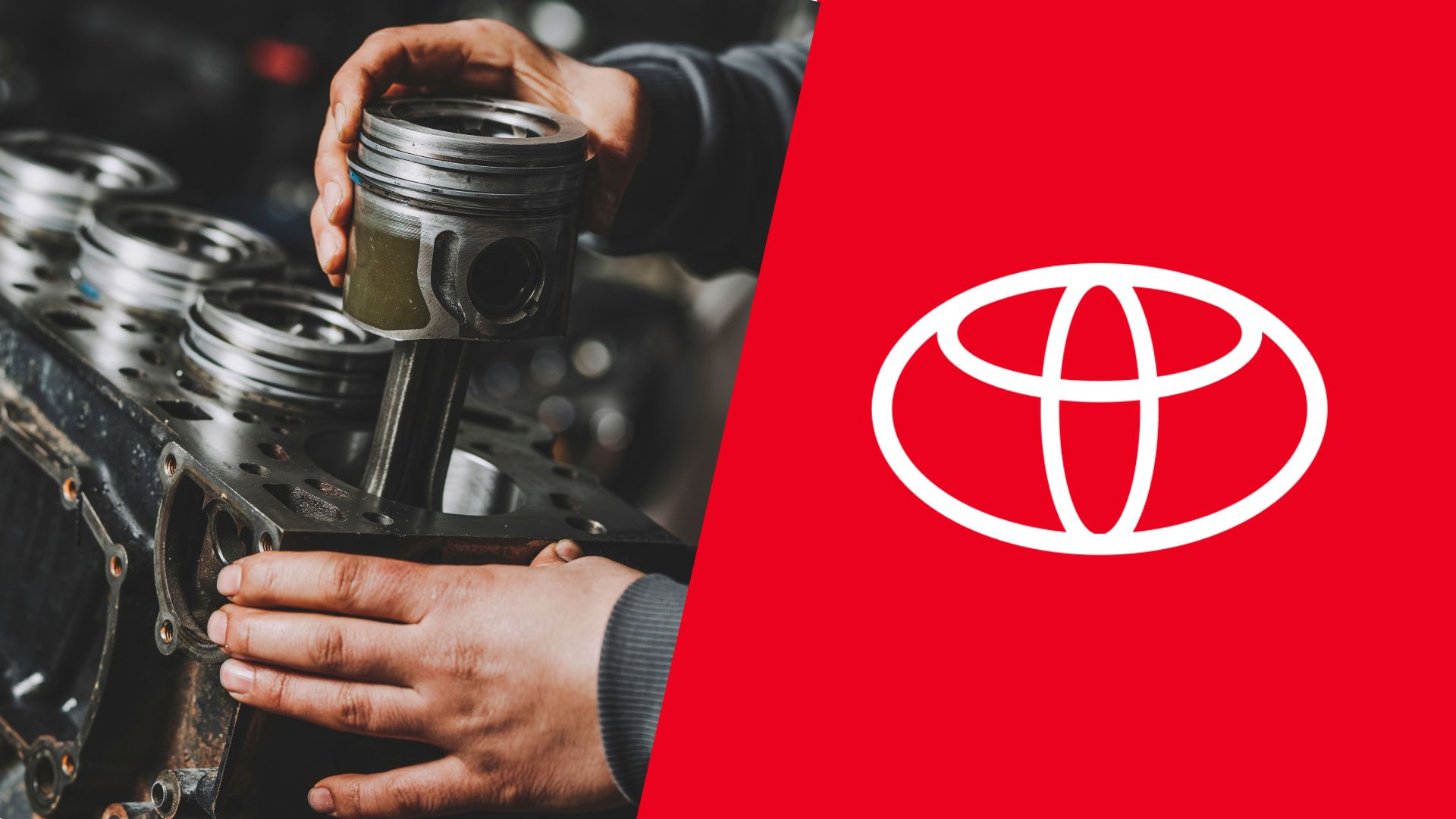 As seen in the luxurious Toyota and Lexus SUV models, the 5.7-liter V8 proved to be as sturdy and reliable as American small-block engines. However, common misfiring issues have led drivers to search for the Toyota 5.7L (345 cu in) firing order as a way of properly checking the engine.
So, we've decided to give you a complete tour on this subject as our automotive experts lay down the details of the 5.7-liter engine's firing order. We'll also tell you exactly how to apply it, so let's get into it.
Toyota 5.7L firing order
There's no better way to start than by giving you a straight-up answer. The Toyota 5.7L firing order is 1-8-7-3-6-5-4-2 which is a common firing pattern for the 3UR-FE family of engines.
The engine is proved to be as reliable as a V8 gets, even coming with a factory bolt-on supercharger that was an option of choice installed in Toyota dealerships. So, the fact it can support forced induction also speaks on behalf of the engine's reliability.
Even so, knowing the firing order can help you maintain the engine properly in case it misfires or simply needs spark plug replacement. That's why we'll tell you how to use the firing order for this specific engine configuration.
Toyota 5.7L cylinder diagram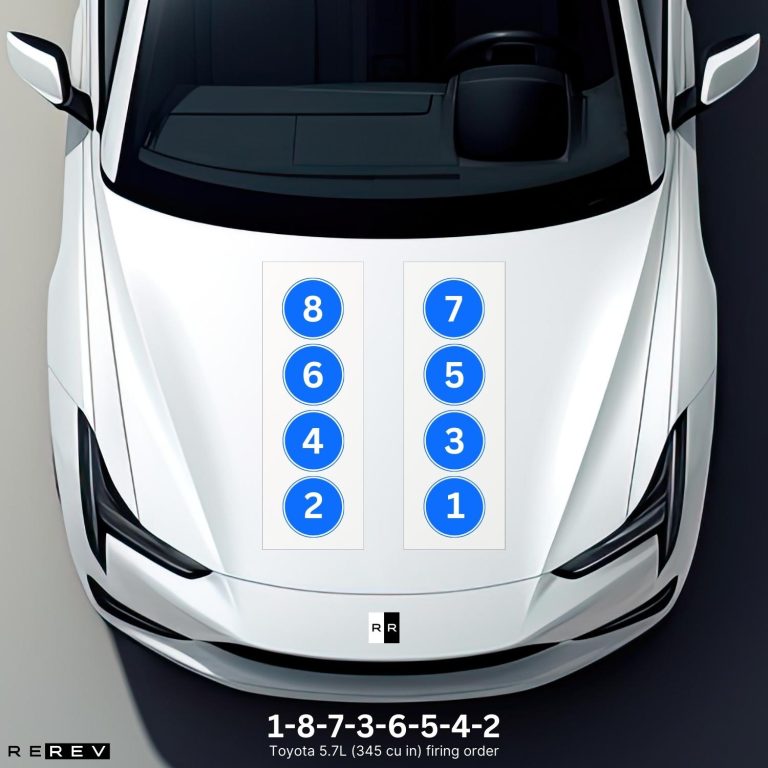 Just like small-block V8s made by Chevy and GM, Toyota's 5.7-liter engine features a standard V8 configuration. This means that you'll find two cylinder blocks with four cylinders each, and the first cylinder is located on the left bank.
If you look at it from inside the car, this bank is on the driver's side and the first cylinder is followed by cylinder numbers 3, 5, and 7. The "odd" cylinder bank is the right-side bank and it houses the cylinders 2, 4, 6, and 8.
So, you can start with the first cylinder as the one closest to the radiator, and move your way through them by following the firing order.
Toyota 5.7L vehicle applications
As the largest displacement option of Toyota's V8 engines, the 5.7-liter powertrain was featured in a lot of different models. We'll give you a list of all these models so you can check if the firing order is according to your vehicle type:
Toyota Tundra
Toyota Sequoia
Toyota Land Cruiser
The same engine was also used in the Lexus LX 570, so it was mostly featured in large full-size SUVs.
Our take
Well, that settles it for our guide on the Toyota 5.7L firing order. We've gone through all the relevant details from the engine's configuration to the precise firing pattern of this large V8, so you should now have no problems diagnosing the source of misfires in your Toyota SUV.