Toyota 4.7L (284 cu in) firing order — what is it?
Mastering the mechanics of the Toyota 4.7L firing sequence.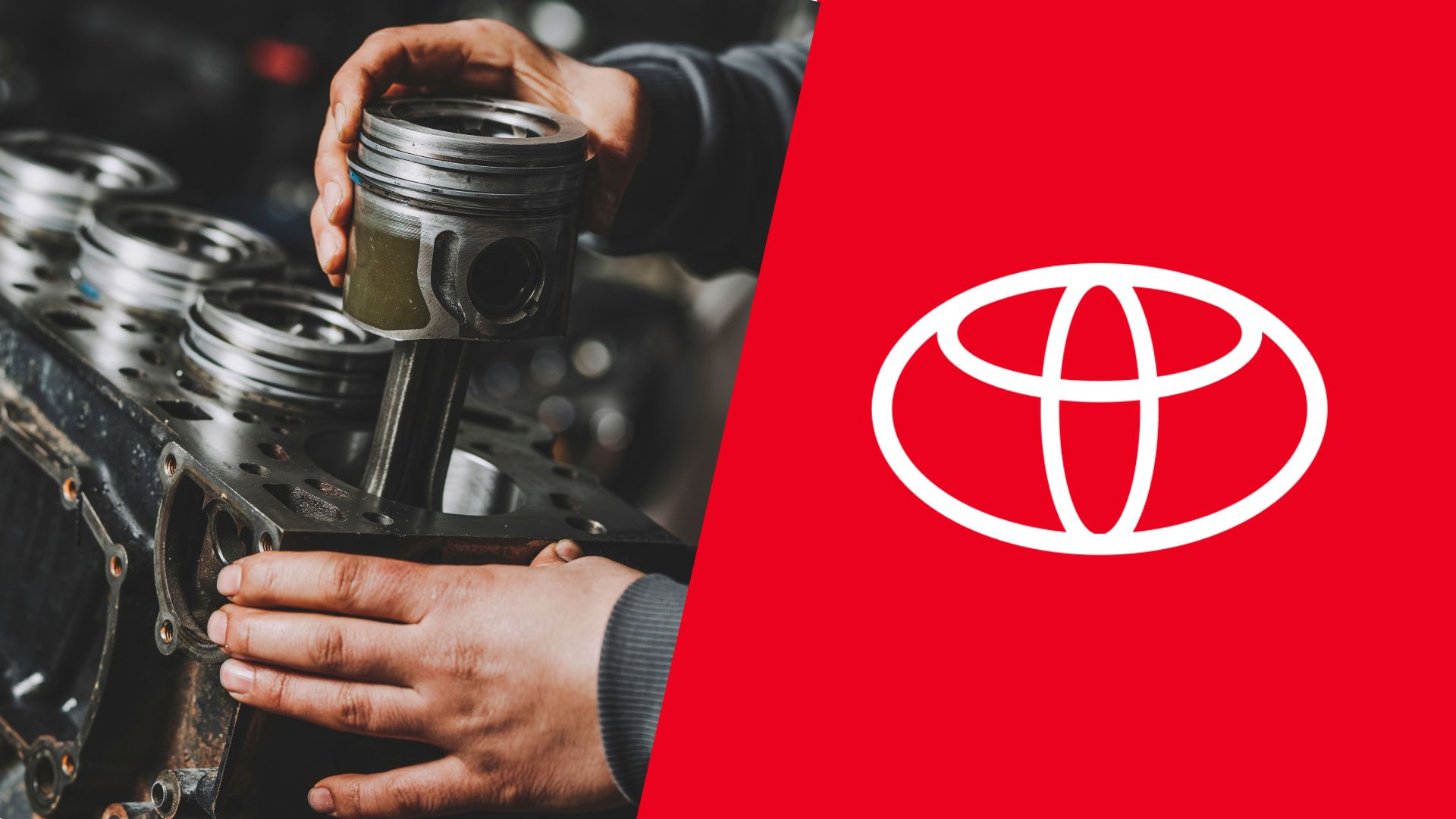 If you own a Toyota vehicle with a famous 4.7-liter V8, chances are it's pretty reliable and study. After all, this engine was one of the Toyota motors with the longest production span, and other than a few minor issues, there were no bigger problems with it.
However, if you wish to keep your engine running silky smooth, you could use the Toyota 4.7L (284 cu in) firing order to help with the upkeep. In this guide, we'll break it all down for you regarding the firing order of this engine, how you can use it, and what it may help you figure out.
Toyota 4.7L firing order
To achieve the best fuel efficiency and a smooth power curve, Toyota uses a specific type of distributor system in this engine. So, the cylinders fire in a sequence that is most suitable for these specific needs, and the Toyota 4.7L firing order is 1-8-4-3-6-5-7-2.
It's important to understand that this engine is different from other engines of a lower displacement made by Toyota during those years of production. While some of them came without a distributor, this one had a distributor and coil packs for each cylinder that needed to be replaced to keep the engine running smoothly.
Toyota 4.7L cylinder diagram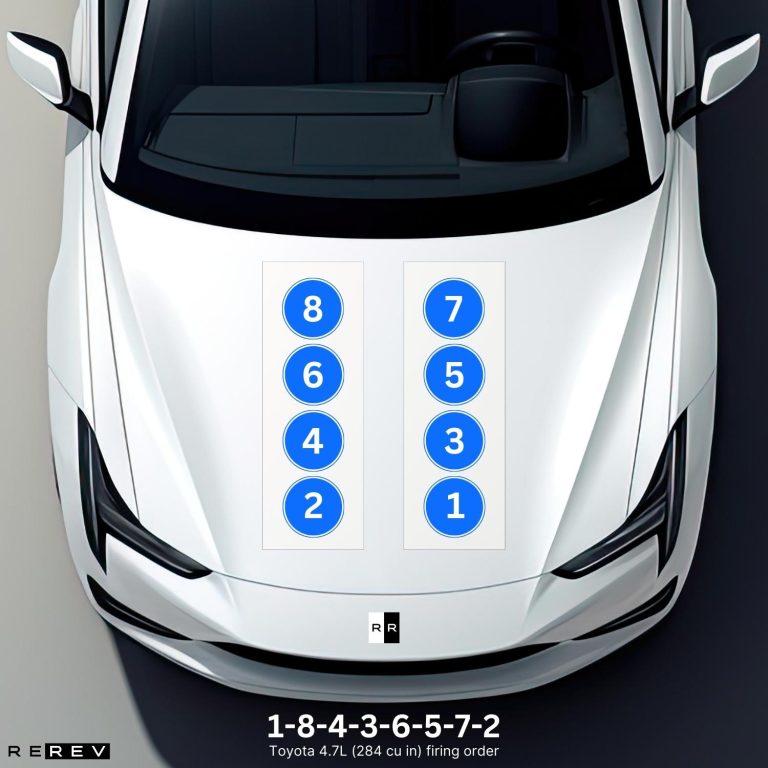 Our team wanted to cover the cylinder configuration of this engine as well for you to see how the firing order can be managed. To do that, let's start by explaining why you need to know the cylinder positions in the first place.
If you get an OBD2 code indicating a misfire or some similar issues, you'll need to properly react by checking one cylinder at a time. It's best to do this in the exact firing sequence, so you'll check cylinder number one first for this engine, and proceed with cylinder number eight.
So, it's important to know the cylinder numbers, and this engine has four cylinders in each cylinder bank. The first one is on the driver's side with cylinders 3, 5, and 7. The other one is on the passenger's side with cylinders 2, 4, 6, and 8.
Please note that the first and second cylinders are at the front of their respective banks near the front end of the engine. So, this will help you properly apply the firing order to sort out the misfires and some minor issues.
Toyota 4.7L vehicle applications
Now the only thing we've got left to discuss is the range of vehicles that use this engine from Toyota. So, we wanted to give you a complete list to make sure you'll use the appropriate firing order for your car and engine:
Toyota Tundra
Toyota Sequoia
Toyota Land Cruiser
Toyota 4Runner
Lexus GX470
Lexus LX470
As you can see, the engine was mostly used for Toyota and Lexus vehicles produced from 1998 to 2013 in the period when this engine was widely produced.
Our take
As you can see, Toyota's 4.7-liter V8 engine was used in quite a few vehicles and it featured a pretty long production span. So, knowing the precise firing pattern is important for maintaining this powerful engine and we hope that this guide will serve you well in those regards.