Jeep 5.7 (345 cu in) HEMI firing order — what is it?
Experience the roar of the Jeep 5.7 HEMI firing order.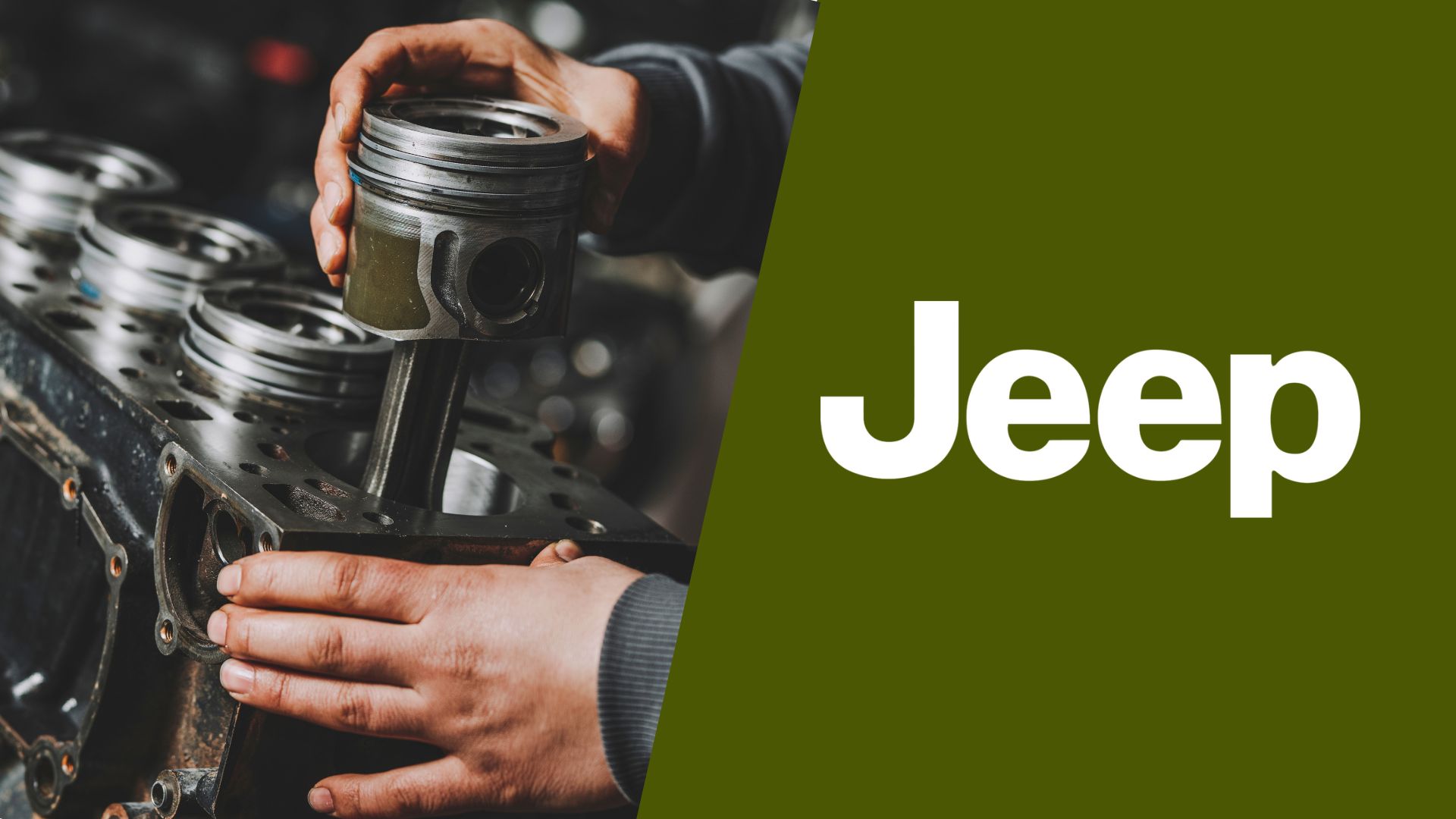 Before the 6.4-liter V8 was introduced in Jeep SRT models, the pinnacle of the brand's offer was the mighty 5.7-liter HEMI engine. Even though it proved to be reliable and durable, it doesn't hurt to know the Jeep 5.7L (345 cu in) HEMI firing order, especially if the engine isn't performing at its peak.
We are well aware of how tough it can be to find a reliable source for this, so let our team of automotive experts guide you through it. We'll give you a heads-up on everything you need to know regarding the firing order of this engine and how to use it to check up on your engine.
Jeep 5.7 HEMI firing order
To give you a straight-up answer – the Jeep 5.7 HEMI firing order is 1-8-4-3-6-5-7-2, and it's the same firing order used for other HEMI V8 engines. There's another engine of a similar type used in SRT-8 Jeeps and it's the 6.4-liter one, so these both have a matching cylinder firing sequence.
It's a pretty relieving fact since you can't mix it up with another firing order of a similar engine, and you can use it to check the spark plug wires, and ignition coils, or even look for signs of oil leaks. However, you'll also need to know where the cylinders are located to do that.
Jeep 5.7 HEMI cylinder diagram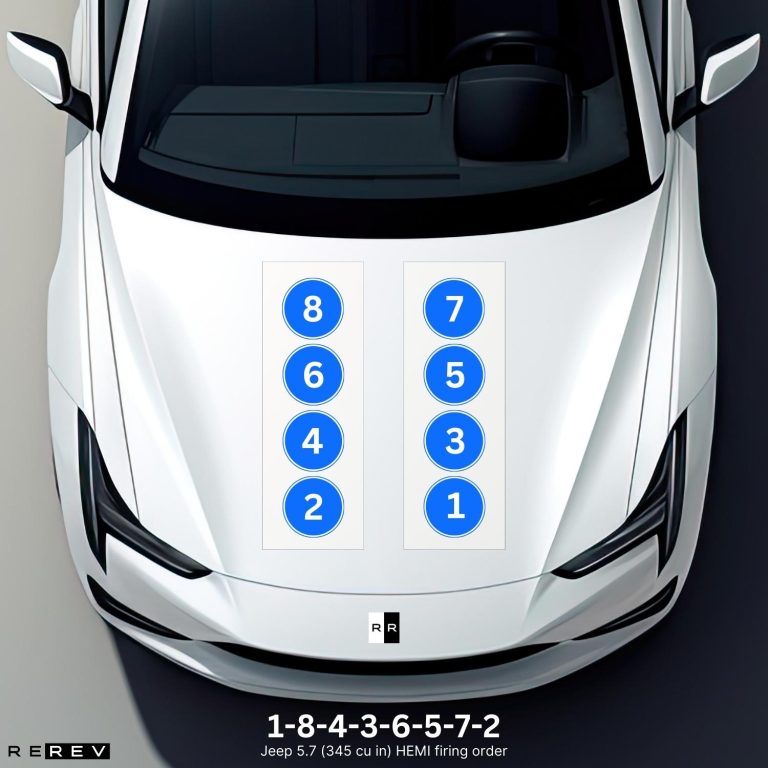 For a V8 engine, this 5.7-liter HEMI has a standard layout that's especially been common for Dodge, Jeep, and Chrysler engines. It has two cylinder banks and the most important one for you would be the first bank on the driver's side of the engine.
It houses cylinders 1, 3, 5, and 7, so this is where you'd find the first cylinder and follow the firing pattern from there. The second cylinder bank has cylinders 2, 4, 6, and 8, and it's located on the passenger's side.
Jeep 5.7 HEMI vehicle applications
Now that we've got that out of the way, it's time to investigate a bit more about the Jeep 5.7-liter HEMI V8 vehicle applications. It's the only certain way for you to know that you will use the right firing order for your vehicle, so here's a complete list:
Jeep Jeep Grand Cherokee
Jeep Commander
Jeep Wagoneer
As you can see, the engine is still actively being used for the brand-new Wagoneer model, which is why this firing sequence can be used for different Jeep car model years.
Our take
Overall, the 5.7-liter V8 HEMI engine is one of the most reliable old-school American V8s and that's a good thing for your Jeep. Still, it comes in handy to know the firing order so you can check and replace the spark plugs or coil packs without having to bother driving the car to the mechanic every time.
If you love working on your engine, we hope that this guide and our expert take will help with that.