Chrysler 5.7L (345 cu in) firing order — what is it?
Enhancing engine harmony with the Chrysler 5.7L firing order.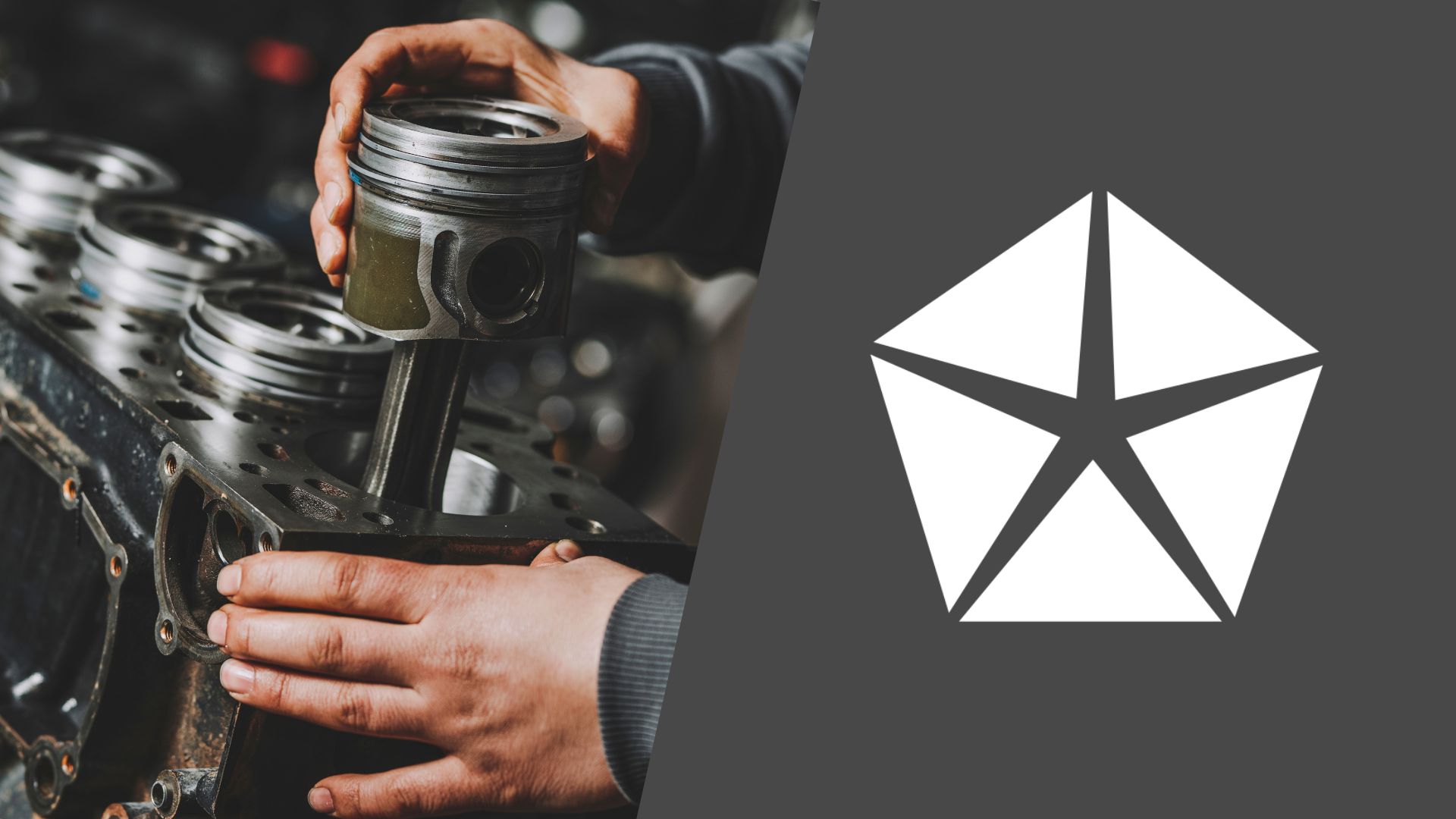 Over the years Chrysler has made a lot of impressive engines shared by its other partner brands, and the 5.7-liter HEMI V8 is one of the best. It's not only known for packing a great punch but also because of its reliability.
Still, it takes proper knowledge and maintenance to keep the engine running as smoothly as it did on day one. That's why our team will help you do just that with our Chrysler 5.7L (345 cu in) firing order guide. Make sure to stick through until the end to also learn more about the cylinder placement of this engine as we'll go through all the details.
Chrysler 5.7L firing order
To make things easier for you, we'll get straight to the point – the Chrysler 5.7L firing order is 1-8-4-3-6-5-7-2. It's the same firing order used by the rest of Chrysler's HEMI V8 lineup, so there's no mistake there. However, some things could go wrong with this engine, particularly when it comes to its common issues like bolts wearing off or frequent overheating.
You can prevent these by properly using the firing order to maintain the engine and check up on each cylinder in its firing position. To do that, you'll also need to know more about the cylinder configuration of the engine along with the firing order, so let's get into it.
Chrysler 5.7L cylinder diagram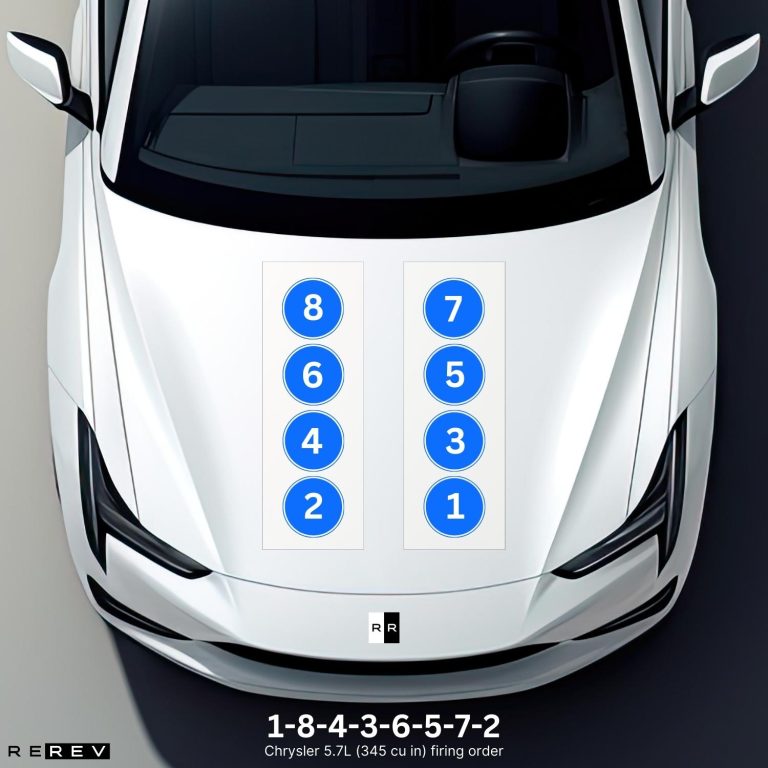 The 5.7-liter HEMI engine has a particular cylinder configuration and it's the same as with the other HEMI engines. So, there's a left (driver's side) and right (passenger's side) cylinder bank with four cylinders respectively in each bank.
The first cylinder is on the driver's side along with cylinders 3, 5, and 7, while cylinders 2, 4, 6, and 8 are on the right side, front to rear. So, the first one is the front-most cylinder on the driver's side and it's easy to apply the firing order of the engine from there.
Chrysler 5.7L vehicle applications
The 5.7-liter HEMI V8 wasn't only used by Chrysler models, so we've decided to give you a complete list of all the vehicle models using this engine. This way you'll notice if your vehicle uses the same engine and that goes for the firing order as well:
Chrysler 300C
Chrysler Aspen
Chrysler 300S
RAM 1500
Dodge Durango
Jeep Commander
Dodge Challenger R/T
Jeep Wagoneer
As you can see, the engine was also used by a variety of other vehicle models along with Chrysler's cars, and all these have the same firing order we've discussed before.
Our take
Ultimately, the Chrysler 5.7-liter firing order is a crucial piece of information to keep the engine running properly. So, we hope to have cleared things up a bit for all the DIY enthusiasts among you to help you keep your HEMI V8 engine in mint condition.