Unrepairable nail in tire — how to avoid punctures
Fix an unrepairable nail in your tire using a simple solution.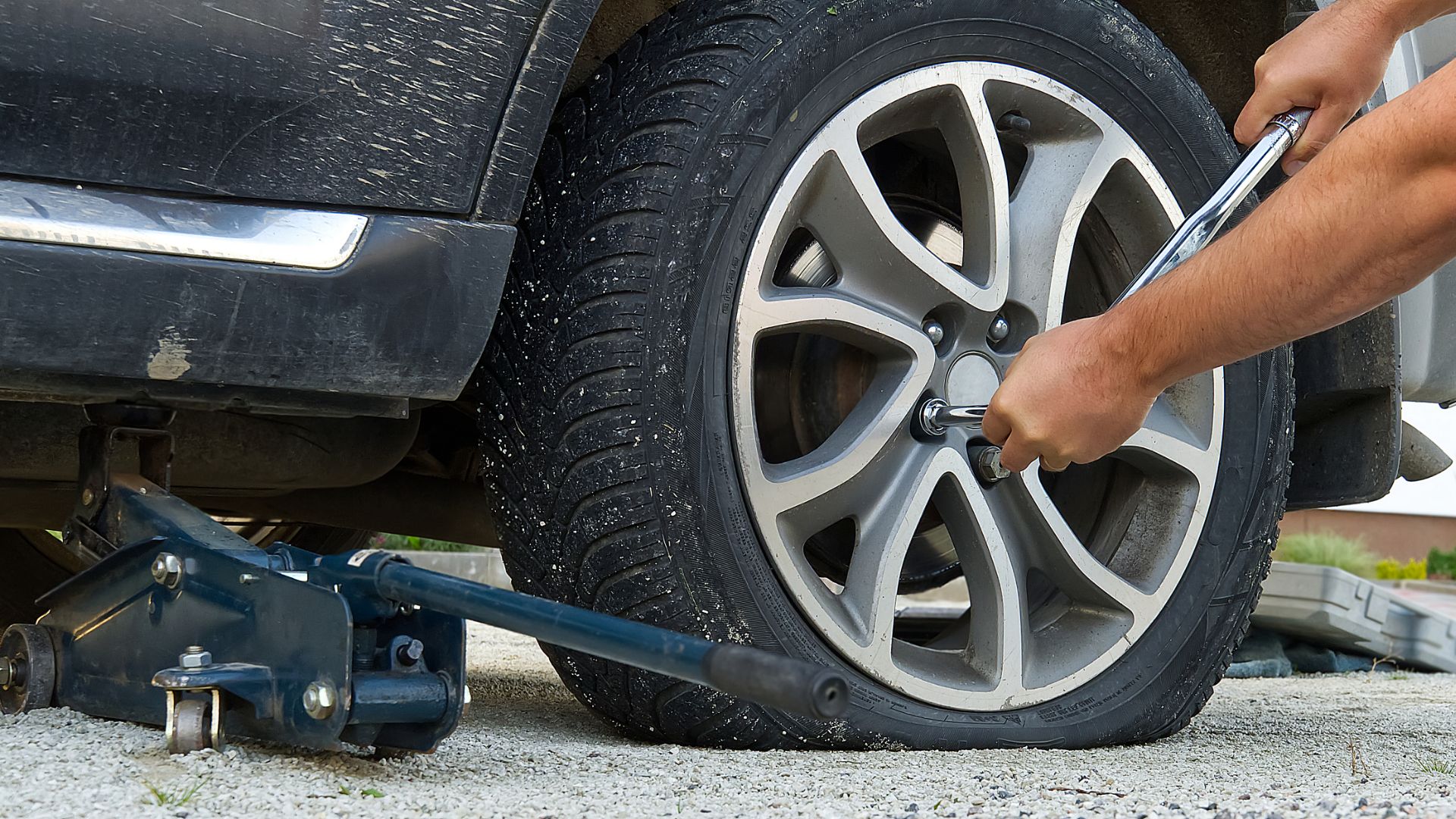 Tire repairs from a puncture from nails are expected for most drivers, especially those who frequent areas close to construction sites. And nails are small enough to fall out and stay unnoticed, waiting for a tire to follow.
While you can repair the majority of nail punctures in tires, some are irreparable. Punctures to the sidewall or shoulder of the tire are irreparable. Injuries that overlap or are too close to older ones that have been patched are also irreparable.
This article deals with nail punctures that are unrepairable for safety reasons and how to avoid them.
How do I know when a nail is in my tire?
Most drivers only know when a nail has entered their tire once they inspect it. Some are unfortunate to be alerted to the issue by a tire blowout. A few hear a clicking sound when the nail is in position, but you cannot always rely on your ears to inform you of such a problem.
Pay attention to tire pressure to know when there is a nail early enough before it does much damage. A nail in your tire will cause it to lose air slowly or fast, depending on its number and size. The leak is often slow, so you must be pretty observant.
Can I drive with a nail in my tire?
Most times, a nail or other debris get lodged in a tire, and the driver doesn't notice. Sometimes, the nail could get secured enough to the point where no leakage is noticed. Also, some nails are small enough to sit undetected for a long time.
You can drive with a nail in your tire and not even know it. However, if you're fortunate not to get immediate problems from a nail puncture, ensure you remove it as soon as you see it and repair the tire. Refrain from counting on luck to take you safely with a nail lodged in your tire. As shown in the Falken Wildpeak M/T review, some off-road tires with aggressive tread may endure a nail for a while longer due to tread block design.
Can a nail cause my tire to blowout?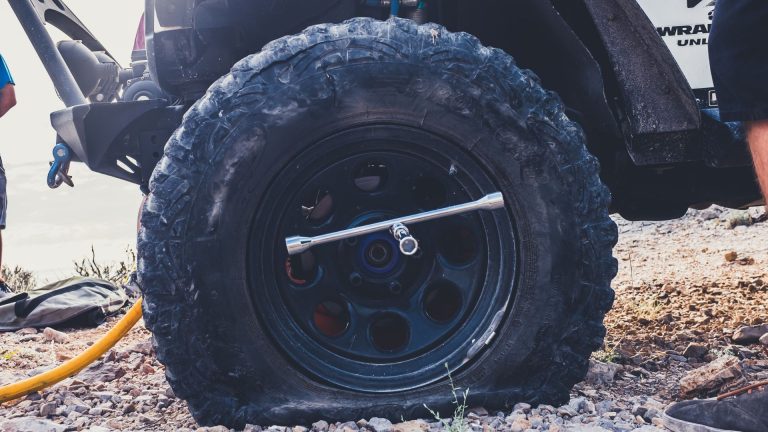 Some blowouts are dramatic, noisy and prone to causing accidents from panic and sudden loss of control. Others are quiet and less dramatic.
Whatever the case, tire blowouts are best avoided. They are chiefly caused by:
Damage from bad roads
Overloading of goods and passengers
Punctures from nails and sharp debris
Uneven tread
Old tires
So definitely, a nail can cause your tire to blowout in the right conditions.
Must I replace my tire if a nail gets in it?
A nail in a tire does not condemn the tire, depending on which part it is lodged. Most nail punctures are repairable, as a technician can seal the holes to allow you to enjoy your ride.
However, if the tire is pretty old and already in need of a replacement, do not hesitate to replace it.
When must I replace a tire because of a nail?
If the nail punctures or damages the shoulder of the tire or its sidewall, the tire should not be used again, as the damage is unrepairable. Also, if the new injury spot overlaps or is close to the old site that you patched, the tire should be scrapped and not used anymore.
On the tread, if you notice that the nail has given the tire long straight cuts or larger tread punctures, you should discontinue using the tire. Irregular gashes are also a big red flag. Such puncture damages show that the durability and strength of the tire have been compromised.
Old tires that have been patched already should be discontinued at some point. Repairing and using a weakened tire will put you and other motorists in danger. A weakened tire can easily blowout and cause an accident due to losing control.
How long can a nail stay in my tire?
Small nails and screws are famous for staying in a tire for a long time without many symptoms. Longer and stronger ones typically give damage that manifests as soon as possible. Also, nails that sit between the tread pattern sometimes do more damage over time than those that provide a clean puncture.
Whenever you see a nail in your tire, you should make an effort to remove it and seal the spot as soon as possible. If the area affected is irreparable, replace the tire with immediate effect. Please do not wait until it becomes the cause of an accident before you decide to fix it.
How much does it cost to remove the nail and repair tire?
Repairing tires affected by nail punctures is not a costly venture. It mostly involves removing the nail and sealing up the punctured spot. You could spend between $10 to $20 on such repairs.
After such repairs, check your tire pressure. Ensure it is balanced to get the most out of your tires again.
Does insurance cover nail-in-tire repairs?
Insurance policies do not cover repairs of nails in tires, no matter how comprehensive the policy is. The only exception is when
an accident occurred, or the leading cause of the issue is covered by the policy, like vandalism or windstorms.
How can I avoid getting a nail in my tire?
Nails in tires are only partially avoidable. Some nails are too small to see while driving, especially when speeding.
However, to reduce the number of nails that get into your tire, drive carefully around construction sites or avoid them if you can. Also, when backing out of driveways and certain places, carefully observe the ground in case a nail is lying around.
What do I do with a nail in my tire?
When you realize you might have a nail in your tire, stop driving and inspect the tire. It is always helpful to have a tire plug handy. Remove the nail and use the tire plug to block air from escaping.
If you do not have a tire plug and the nail is small and not causing any more havoc, carefully drive the vehicle to the nearest auto mechanic. If the nail is long and would cause more havoc, replace the tire with a spare and move to the nearest place you can get help. Do not attempt to drive over a long distance with a nail in your tire.
Can I use the tire plug as a permanent fix?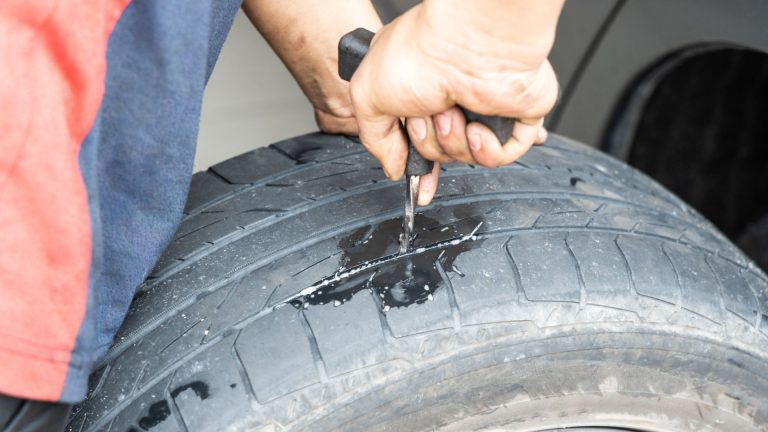 The tire plug is not a permanent fix. It is only supposed to buy you time to get to the nearest center where you can get help. Also, it helps reduce the damage the nail could cause to the tire if left in it too long.
How long can I drive with a tire plug?
You can safely drive 8 miles with a tire plug on. The plug is a temporary fix intended to keep your tire going till you reach the nearest repair shop.
Driving with a tire plug for more than the intended mileage increases the blowout risk. Air would be escaping at some point at an even faster rate as the plug can cause a small puncture to get larger.
Why can't I patch my tire's shoulder?
Using the standard puncture repair unit on the shoulder area of a tire exposes the repair unit to more stress. Naturally, the shoulder of a tire is the part that takes the most stress during a ride. So, patching that area up will only increase the tension, causing the repair to be ineffective and even expand.
How close to the shoulder can my tire be repaired?
Any puncture half an inch close to where the internal steel belt begins, close to the edge of the tire tread, can not be repaired. It would be a hazard for you and other road users.
Only repair a puncture that is ½ inch away or more from the edge of the tire for efficient and safe use of the repaired tire.
Our take
Nails in tires are sometimes easy to miss, so you should regularly inspect your tires and not wait until a puncture becomes too noticeable before you do something about it. Tire repairs due to nail punctures are inexpensive events.
However, if the nail punctures the sidewall or shoulder of the tire, it should be replaced. Another unrepairable tire nail puncture happens too close to an old patch. They compromise your safety and put your life and other motorists in danger.
Can a nail in tire always be repaired?
Most tire punctures from nails can be repaired if not on or close to the tire's sidewall or shoulder. The puncture can be patched up to allow you to continue using your tire until it is time for a replacement.
What happens if a nail stays in your tire?
What happens when a nail stays in your tire depends on the size of the nail. Some nails are so small that you don't notice them easily, while others cannot be missed. A nail in your tire will cause a slow leak to start and eventually reduce your tire pressure.
Is it okay to drive with a nail in your tire?
Driving with a nail in your tire is dangerous as it could get fatal in a few seconds, causing an accident. When you notice a nail in your tire, ensure you remove it and repair the tire as soon as possible.
Is a tire plug a permanent fix?
The tire plug is a negative fix meant to minimize damage and retain tire pressure until you get to the nearest help center. Using the tire plug for too long puts you at risk of a tire blowout.