How often should you wash your car?
Learn the ideal frequency for washing your car to keep it looking pristine.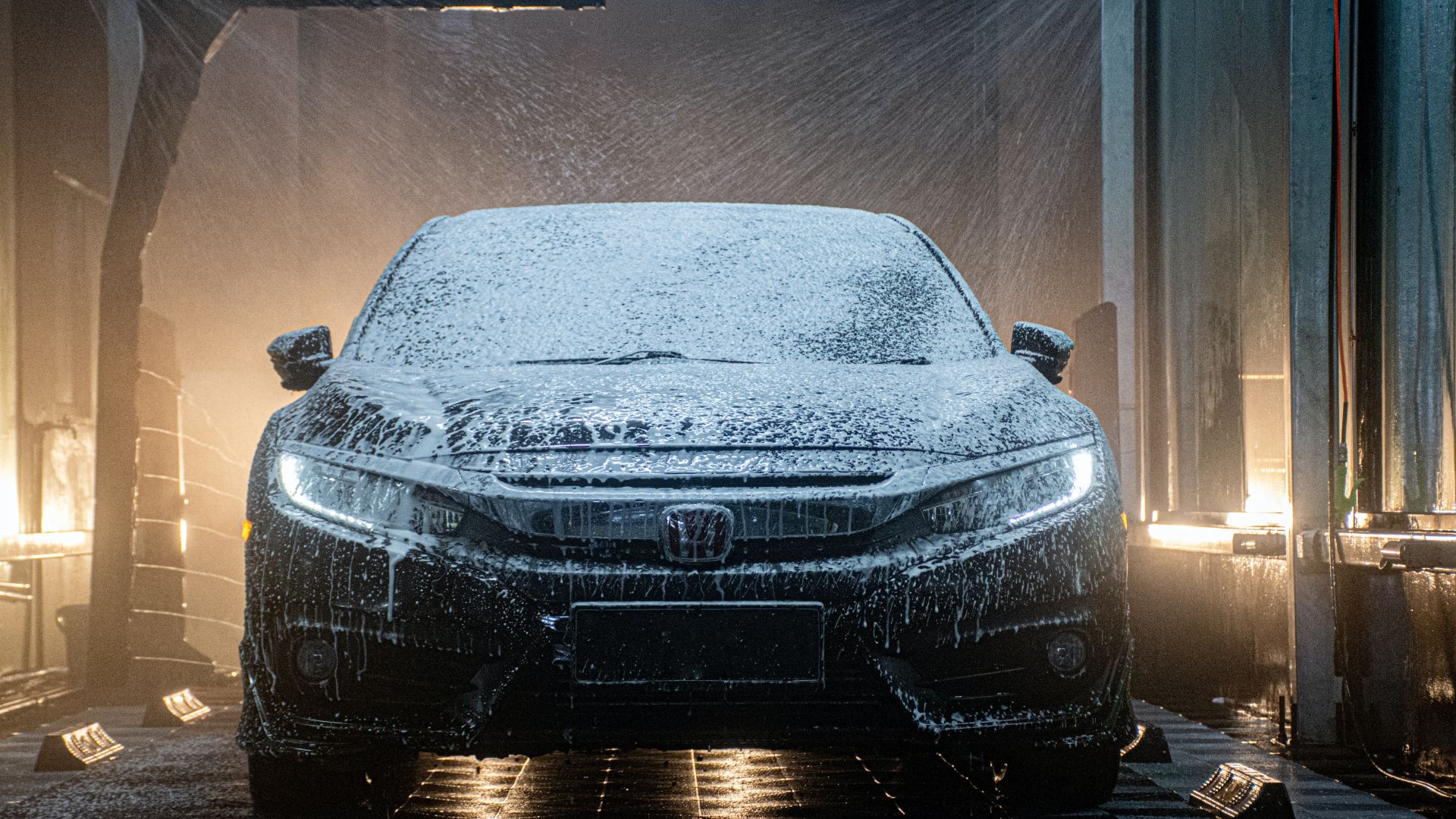 Most drivers associate maintenance with the mechanical parts of a car. True. These mechanical parts are more likely to give you problems when you neglect them, but driving a dirty car is so not cool.
Think of your car as an extension of your appearance. If it looks messy, you might give the wrong impression. Also, cleaning your vehicle routinely helps to retain the resale value.
Dirt, dust, mud, and even bird droppings are some contaminants that can mar your car. The answer to how often you should wash your vehicle depends on a series of factors. However, the generally accepted washing interval is once every two weeks.
Can you over-wash your car? What are the different factors that can dictate how often you should wash your car? Stay with us and learn the answers to all your questions.
How often should I wash my car in the summer?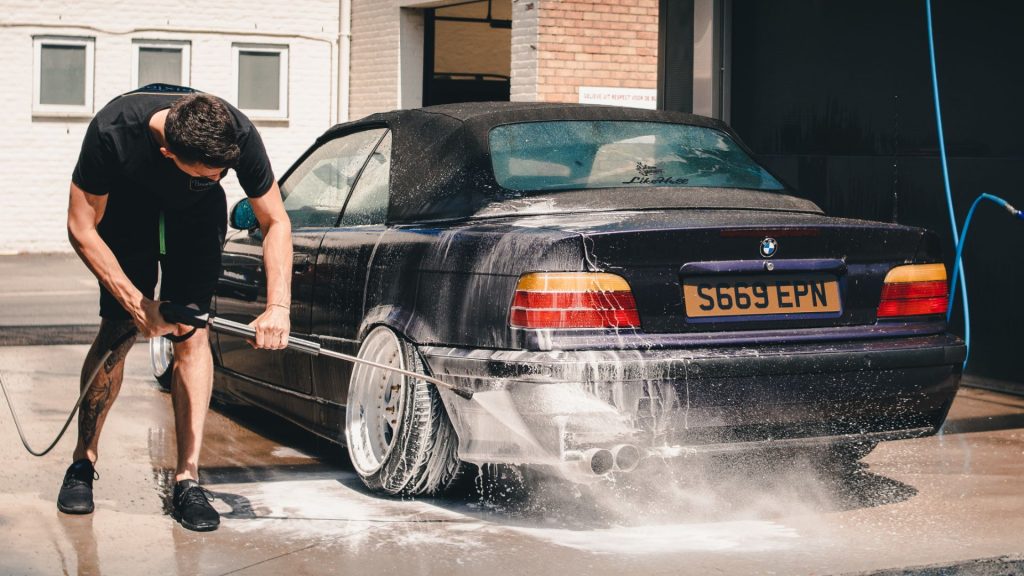 The accurate washing interval for a car depends on; how often you drive and where you drive. Your driving habits and where you live are also vital factors. It's much like a matter of how often you should wax your car and it all depends on the condition of the paint and bodywork.
Irrespective of driving habits, the summer season is a less messy period for cars. During summer, drivers can wash their cars every two weeks. However, if the roads you use are dusty, you might have to clean the car more frequently.
Drivers who use their cars for short commutes on clean roads can relax their washing schedule to less than once every two weeks. Some drivers work from home and rarely drive long distances. Others even store their cars safely in garages, which means fewer washing intervals.
In summary, drivers who drive their vehicles frequently will need to wash them every two weeks or more often. On the other hand, those who drive less can get away with fewer washes. You can also wash your car less if you use a wax coat after a wash.
How often should I wash my car in winter?
Winter car care is an entirely different ball game. There's snow, ice, and sometimes road salt on the roads. These elements can cause rust to form and eventually eat through your vehicle.
You must wash your car often to keep the car clean and avoid rust. In areas with mild snow, drivers can wash their vehicles every 10-14 days. Some places experience heavy snow, and the drivers must wash their cars every five days.
The same factors affecting washing intervals in summer also apply to winter. If you frequently drive in the snow, you must wash your car more often. Those who drive less in mild winter seasons can relax their washing schedule.
Certain locations get heavy snow during winter, and people rely on road salt to melt the snow and make roads passable. If you drive in such areas, ensure you wash your car every five days.
Salt can be detrimental to metal parts of your vehicle. Once salt stays long on metal, it gives way to rust. Essential car parts apart from the exterior can also corrode and lead to expensive repairs.
During winter, you should only wash your car in temperatures warmer than 40 degrees to prevent freezing damage. Turning the heater on while washing the car helps a lot.
Benefits of washing your car often
Cars are pretty expensive, and it's crucial to maintain them. Washing your car is as important as other maintenance practices. Some benefits of washing your vehicle often include;
Improves appearance
The foremost benefit of washing your car often is that it improves the car's appearance. Cars get easily dirty with dust, mud, or snow on the roads. Even cars that don't follow rough routes can also get messy.
A good wash or car detailing does a lot to keep the car clean and polished. People usually associate drivers with their rides, so regular car washes can also improve the driver's appearance.
Protects the paint job
A thorough paint job can cost $1,000 – $3,500. After spending on your car's paint job, you'll want to protect it from all external elements. The best way to maintain the paint job is by washing the car regularly.
If you're meticulous about protecting your paint job, you might have to avoid using automatic car washes often. Some of these car washes still use harsh brushes and detergents that are bad for paint.
Also, apply a coat of wax to improve and protect your paint job after washes. Apart from giving the car luster, wax offers protection against UV rays and heat.
Prevents corrosion
Rust is unappealing, and it immediately devalues vehicles. Scratches and abrasion from sand can make the car's exterior vulnerable. When moisture gets in the mix, there's a massive chance of corrosion.
The thing about rust is that it spreads very fast. If there's no immediate action to checkmate it, rust can eat through your car frame. Washing your car routinely and using a wax coat prevents corrosion by a wide margin.
Apart from abrasion and moisture, road salt is a significant cause of car corrosion. To prevent corrosion during winter, drivers should wash their cars regularly.
Maintains the car's resale value
Imagine that you're trying to buy a used car on a website. Will you go for a vehicle with a pristine appearance or one that looks beat up? Obviously, you'll go with the better-looking used car.
The better-looking used cars always have higher prices because the past owners maintained their resale value. A car's appearance and maintenance history significantly affect its trade-in value.
You can keep your vehicle from depreciating by washing and detailing it regularly.
Safety
There's a safety aspect to cleaning your car often. Grime, dust, and snow in the winter can make the windows and windshields cloudy. Dirty windshields and side mirrors can reduce visibility and cause safety implications.
You can avoid this by washing your car every two weeks or more frequently. The schedule depends on how often you drive, which roads you pass, where you live, and the season.
How often should I clean my car interior?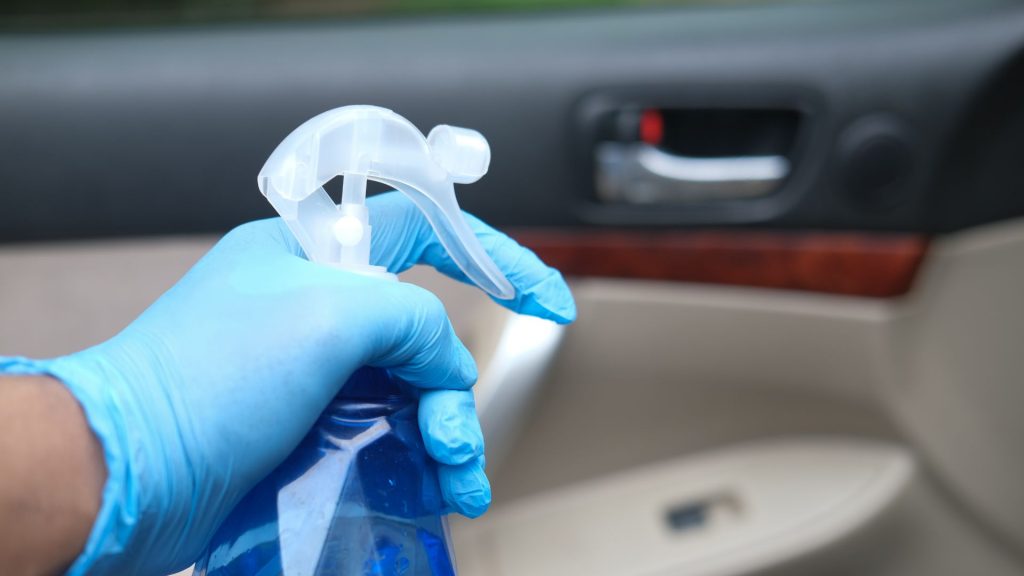 As you commute to different places, sand and mud get in the foot mats from your shoes. Dust also enters the car interior and settles on the seats, dashboard, and other surfaces. Cleaning your car interior is just as important as washing the exterior.
We recommend that you clean your car interior at least once a month. Drivers who have kids or pets in their vehicles need to clean more often. If you frequently drive and carry other passengers, you must clean more than once a month.
When we say you should clean once a month, we mean deep cleaning. Every couple of weeks, you should take time to wipe the dashboard and other dusty surfaces. Also, beat the foot mats and carpets whenever they look dirty.
Clean up liquid spills immediately to avoid mold formation. Mold arises from damp upholstery or poor ventilation, and excess humidity can aggravate the problem. Use a dehumidifier or a blow dryer to dry wet areas in the car. If the water is too much, you can use a wet and dry vacuum to do the job.
Car interior cleaning tips
There are different materials in your car interior, and they demand different types of care. Here are some tips for cleaning your car interior;
Use a vacuum to clean fabric upholstery when they're dusty. After going around with a vacuum, beat the seats to get more dust to the surface. Go over the upholstery again for the second time.
Leather seats can dry and crack during winter, so clean them before winter to keep them soft.
Clean the vinyl surfaces with protectant sprays or solutions. These protectant sprays protect vinyl material from harmful UV rays. They also prevent fading and cracking and keep dust away.
Wood and faux wood surfaces require the same treatment as vinyl surfaces.
Avoid using harsh chemicals to clean your car interior.
Can you wash your car too much?
Your car will be fine even if you wash it every week. The only possible issue with washing your car too much is that it can damage your paint job. However, the damage only happens when you're not using the best methods to wash your car. You can try exploring waterless car wash and similar techniques that may turn out to be less harmful to the car's paint.
Hand washing while following the best practices and using mild detergent is unproblematic. Washing your car every week becomes problematic when you habitually use the automatic car wash.
Some touchless automatic car washes use highly pressurized water to clean cars. The safe and recommended PSI (pounds per square) for washing cars is between 1200 and 1900 PSI. Using water pressures above that often can ruin your car exterior.
How about soft-touch automatic car washes? Well, the brushes in some automatic machines do not receive regular maintenance. As a result, they're rough and can leave cars with scratches and cuts.
Our take
How often you should wash your car depends on several factors. You can wash your car every two weeks, but the winter season requires car washes every 10-14 days. Drivers in snowy areas with road salt should clean their cars every five days to prevent corrosion.
How often is too often to wash your car? 
Washing your car every week with high-pressure water and harsh chemicals is too often.
How long can you go without washing your car?
Depending on how often you drive and where you live, you can go for a month or two without washing your car.
How often should you wash your car in a wash? 
You can wash your car as often as every two weeks in a car wash as long as they follow the best car washing practices.