How long does it take a car to cool down?
Discover the time it takes for a car to cool down.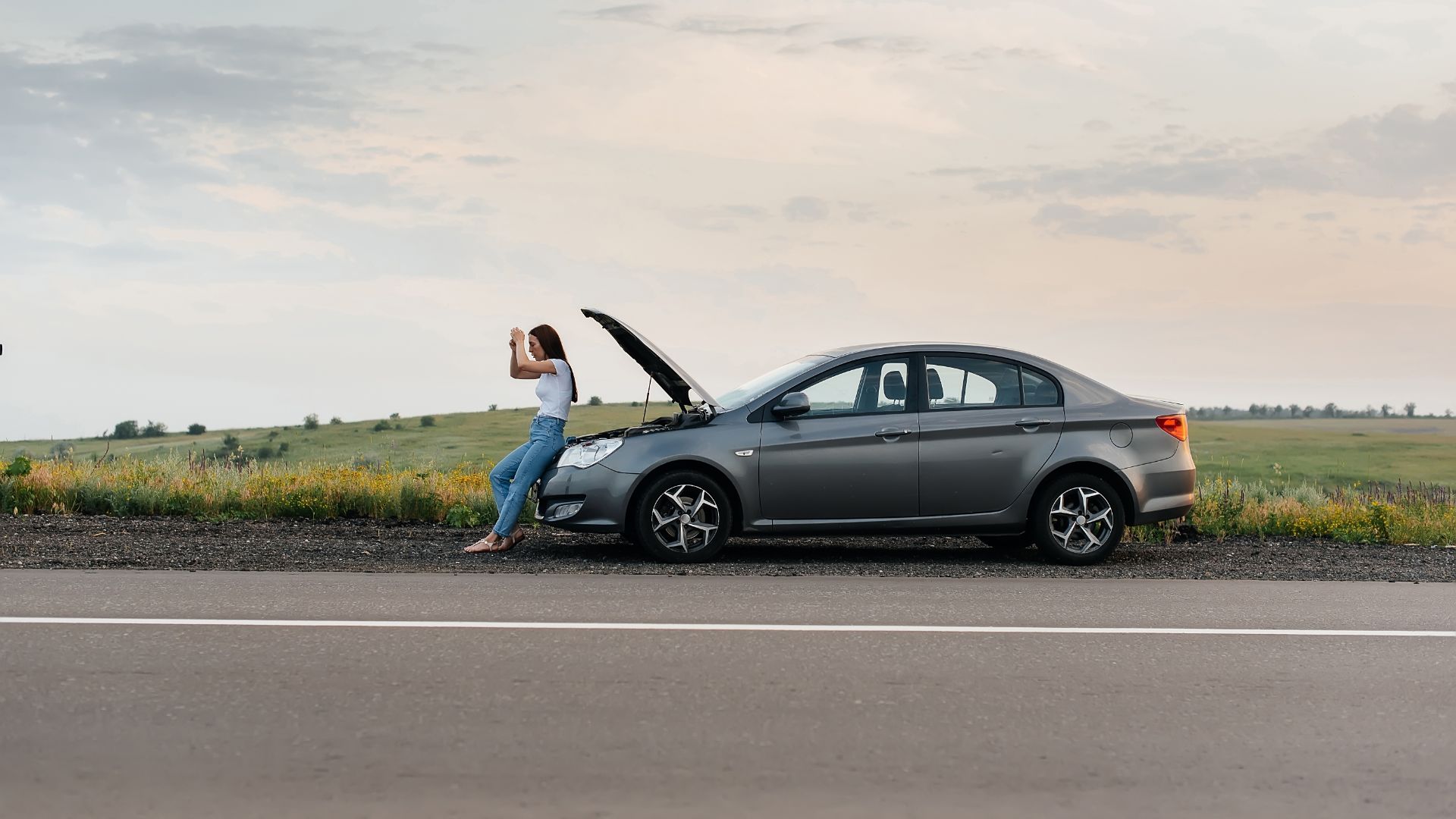 In the summertime, it is easy for your car to overheat as its temperature significantly increases due to the hot engine and the boiling oil on the inside. Most automobiles run on an internal combustion engine (ICE) which burns fuel to create power and, in the process, releases heat. If the heat released is managed improperly, it can threaten the longevity of your car's engine and, in extreme cases, could endanger your health.
Knowing the cause of the problem is the first step in solving it. Your vehicle could overheat due to a faulty component in the cooling system, and this failure could be from the radiator, thermostat, water pump, or fans. Although this could be frustrating, with just a little patience, you will be back on the road in no time. Here, we look at the causes of overheating, and how long it takes a car to cool down.
How does an engine's cooling system work?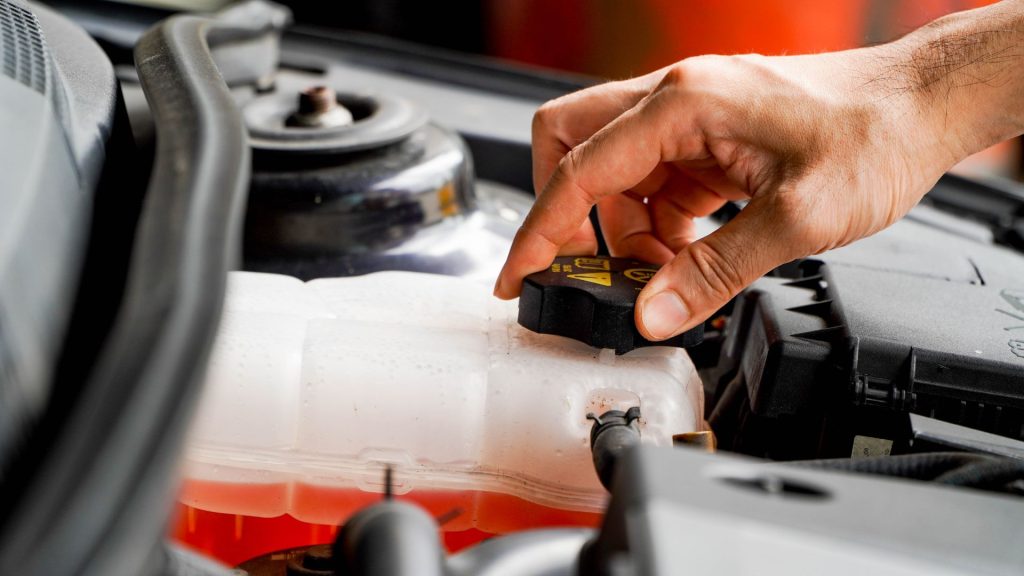 The cooling system includes a radiator, fan, and hoses transporting coolant to and through the engine block and head(s). During circulation, the coolant absorbs heat from the engine and cools down as it passes through the radiator. The process is continuous until your engine stops running.
The temperature of your engine's coolant could indicate if your engine is healthy. Your vehicle will likely need repairs to restore it to proper operating conditions if it exceeds its coolant temperature limit and overheats.
Substantial damages could occur if the cooling process malfunctions and an increase in the engine's temperature can cause critical damage to expensive components and lead to total engine failure. For this reason, if a warning light on your dashboard says that your car is overheating, you need to take that warning seriously.
During overheating, your engine could "seize up," meaning that it becomes so hot that some of its internal parts weld together, hampering its smooth operation. This magnitude of failure is expensive, it could cause potential damage and constant power loss to your vehicle.
What causes my vehicle to overheat?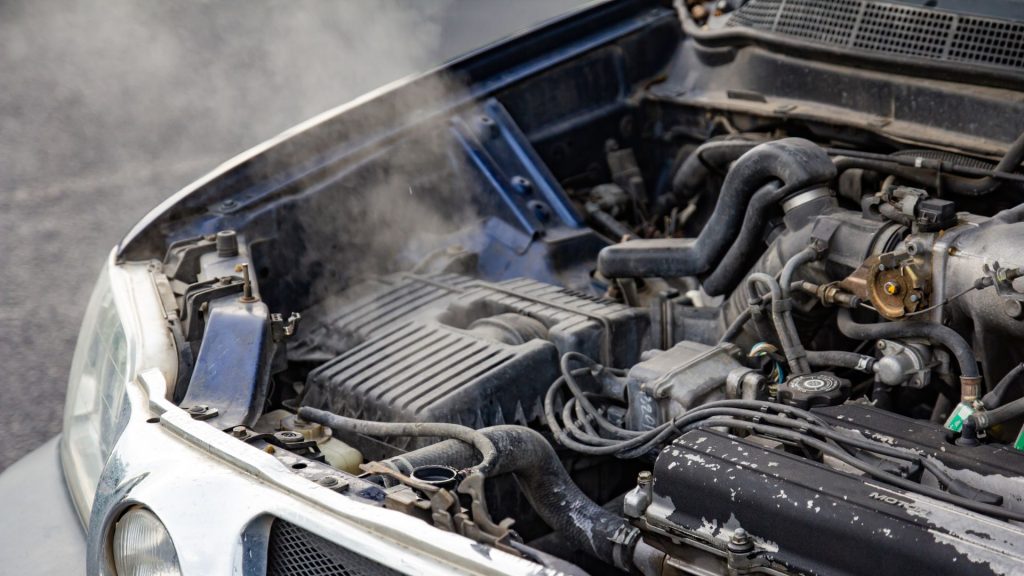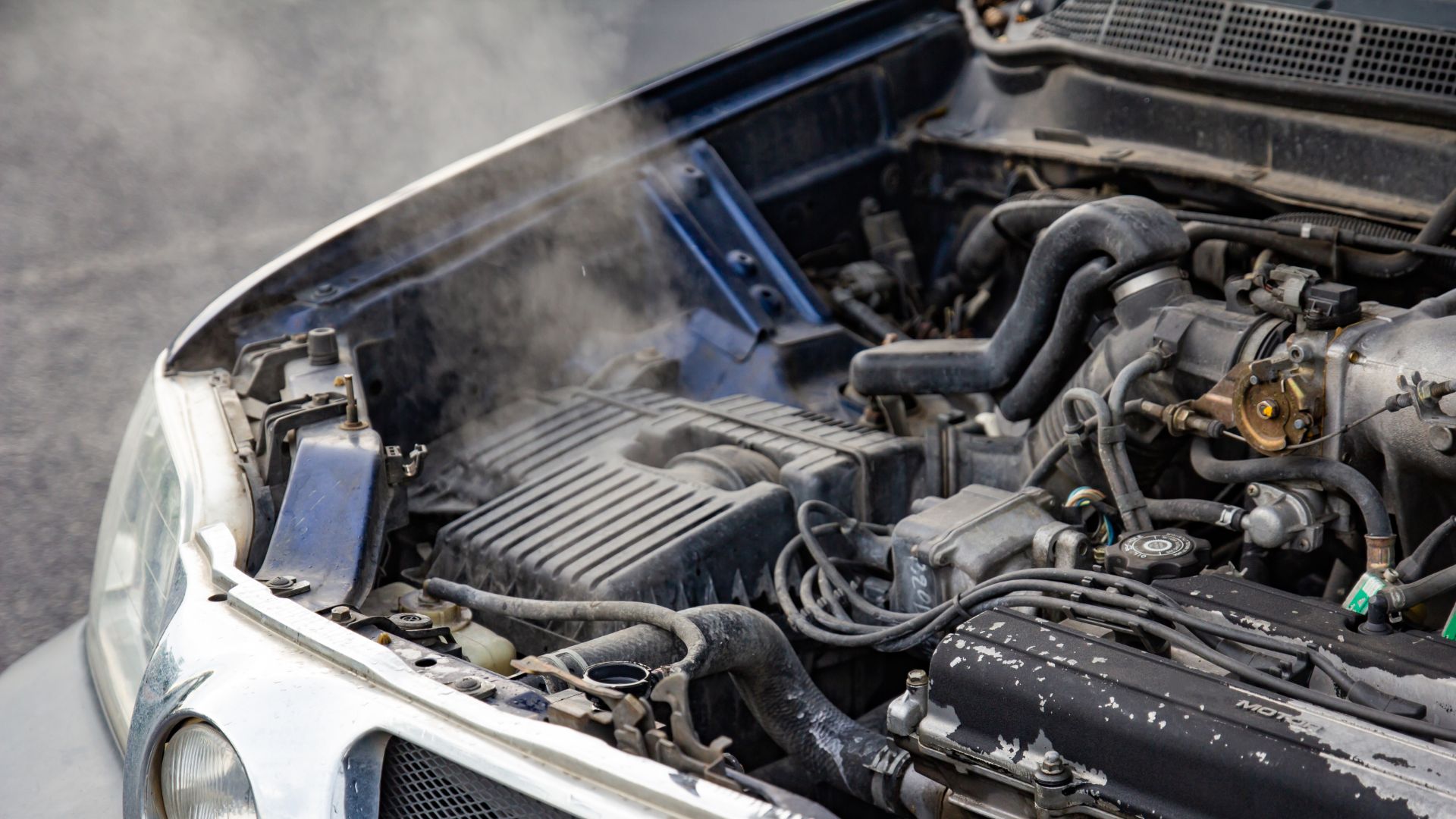 Your vehicle could overheat due to several malfunctions. Four components make up a typical cooling system: a water pump, heater core, thermostat, and radiator, and all these are connected by a hose. If these components fail, your cooling system will not function as it should, resulting in severe damage.
The failure of a coolant hose is likely to cause your vehicle to overheat. Still, it is a simple and inexpensive problem to fix if you pull over immediately and stop driving the car.
On the other hand, a failing water pump or radiator-related problems are more expensive to repair. Other issues involve the cooling fan, which is sometimes engine-driven and electrical. Your engine-driven fans can suffer from the failure of the fan belt; however, this could be inexpensive to fix.
It is important to stress that you should never drive an overheating vehicle. If your car begins overheating, bring it to a safe stop away from traffic, and give it enough time to cool down before you attempt to inspect it and make repairs.
What do I do if my vehicle overheats?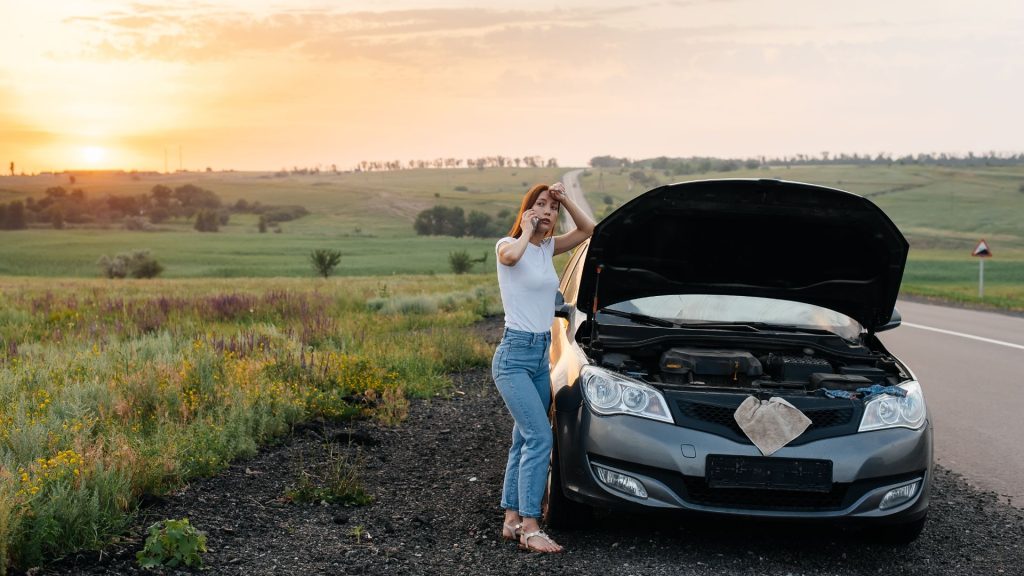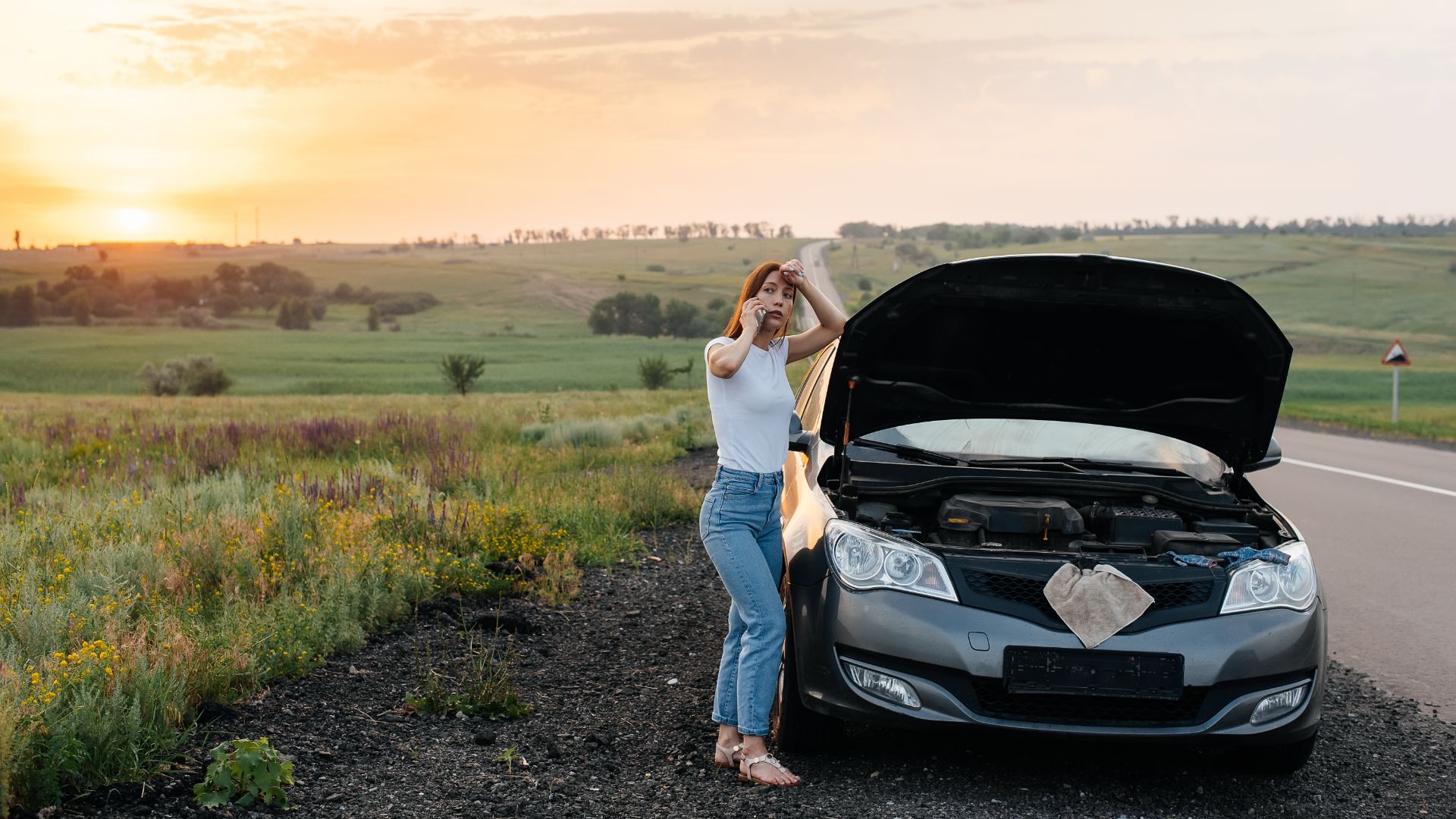 Most people panic when they are faced with an overheating vehicle. Below, we've provided a few tips for keeping your car fresh even if it's starting to overheat.
Keep antifreeze on hand
Having a bottle of antifreeze would always be a good idea. Although water should help cool your vehicle down, an antifreeze would work better. A prevalent cause of an overheating car is low coolant levels; however, you can resolve this in a few seconds by adding some antifreeze to your vehicle.
Turn off the air conditioner
While it might sound absurd owing to the summer heat you get in the US, turn your AC off when you see that your temperature gauge is starting to heat up.
Your engine suffers extra strain each time you put on the AC. With the AC blasting, your vehicle could quickly overheat if you go long distances in the hot sun.
Pull over
If you can't get your engine to cool down, pull over for a bit and turn your engine off. That way, you're giving your car time to relax and cool off, not worrying about pumping gas, oil, and other substances from one place to another.
Check coolant
To get to the root of the problem, you could pop the hood and look at the coolant tank. Doing this will let you know if you have a leaking tank because you will see the difference in the amount of coolant you still have in your tank.
How long does it take for a car to cool down?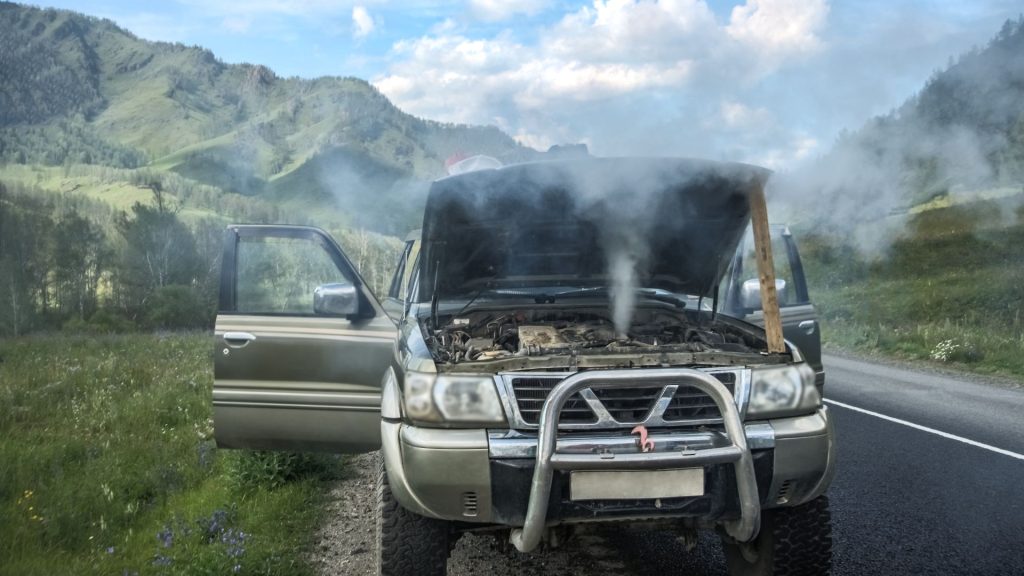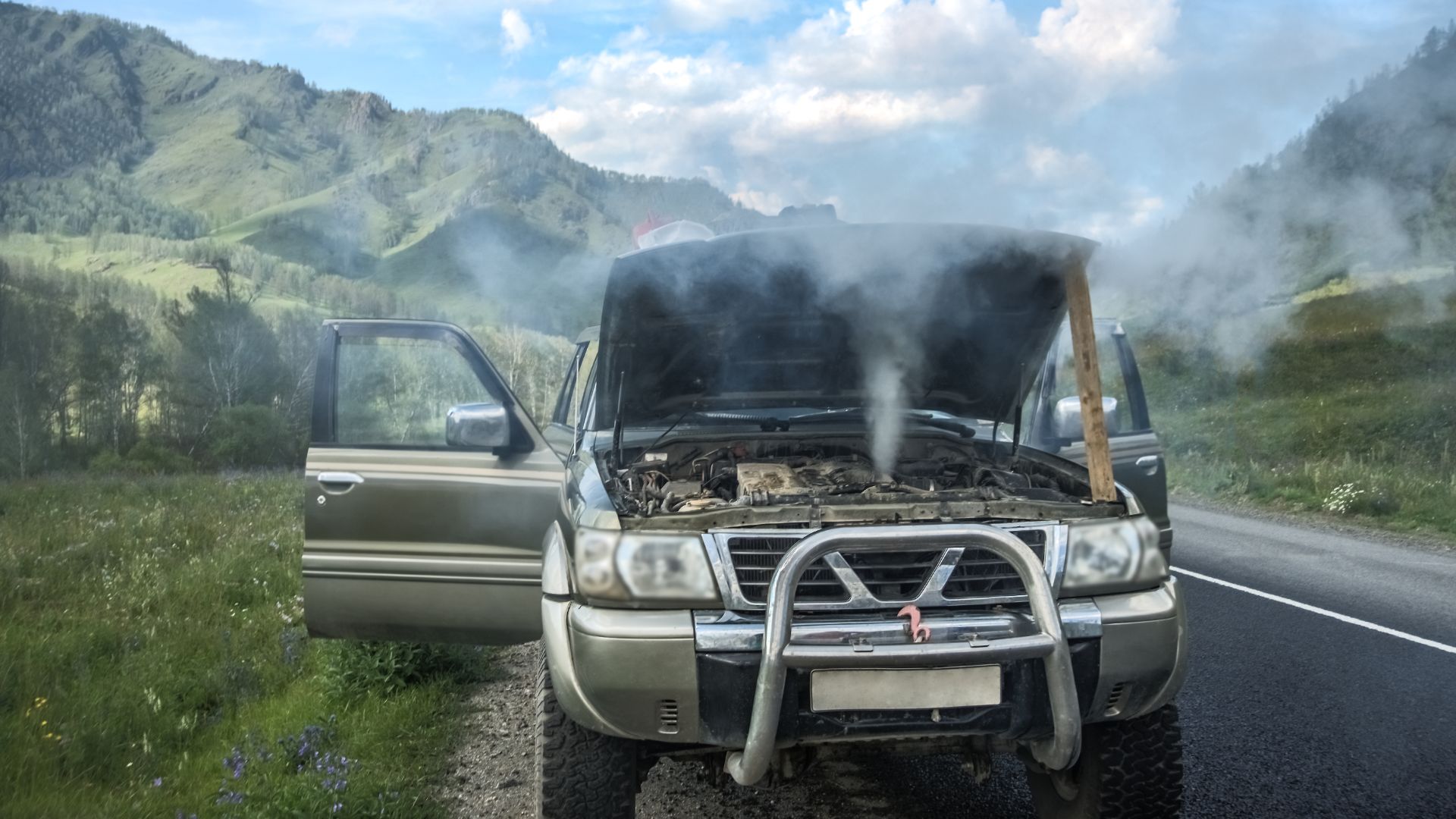 In normal conditions, an overheated vehicle should take a minimum of 30 minutes to cool down to a safe temperature where you can inspect and potentially work on it.
It is crucial to note that the radiator, engine coolant, and the engine itself is piping hot when you begin the cooling process. If you immediately try to perform an inspection and try to resolve the problem, you run the risk of getting yourself injured.
Usually, engines with aluminum blocks tend to cool much more quicker than cast iron blocks. In addition, aluminum blocks and heads are more prone to heat damage than iron blocks. To speed up the cooling, open the hood to increase air circulation within the engine bay.
What determines your engine cooling time?
The following factors determine how long your engine will take to cool down, so keep these in mind.
The temperature when the car was running
A car that overheats will take slightly longer to cool down than a car with an engine in optimal condition. If you were driving the car for an extended period while the engine overheated, it would likely take closer to an hour for the engine components to be safe to handle. But 30 minutes is the minimum wait time for the engine to cool.
If your car was running just fine when you turned it off, it should only take 30 minutes to cool down, so you can check the oil or perform other maintenance after this.
How long the car ran
If you turn on your car to drive down the block and back, the engine will likely not take 30 minutes to cool down. If the car only ran for about 5 minutes, you can expect the engine to be cool in 10 minutes and completely cold within the hour.
On the other hand, if you just completed a six-hour road trip, you'll need to give your engine more time to cool down. After driving your car for hours and hours, you can expect the engine to cool within 20 to 40 minutes, and it should be completely cold after about three hours.
Size of the engine
This factor plays a minor role in the cool-down time but can still impact your timing. A four-cylinder engine will likely cool down a few minutes faster than a twelve-cylinder engine. The difference in cool-down time should not be more than 15 minutes, but it is something to consider if you plan to handle engine parts after turning off the engine.
A Toyota Prius engine will cool down in about 30 minutes, while a Ford 4 Runner may be safe to handle in about 45 minutes.
Environmental temperature
This factor is a big one. If your area is a scorching 95 degrees Fahrenheit and your car is sitting in direct sunlight, the engine will stay hotter for longer. If your car is baking in the sun, it could take up to 45 minutes or even an hour to cool down completely.
On the other hand, if you are in a freezing environment where the atmosphere is below 20 degrees Fahrenheit, your car will cool down much quicker, possibly in less than 20 minutes. But to avoid injury, it is still recommended that you wait a full 30 minutes.
Coolant levels
Coolant is a liquid that reduces and regulates the temperature of your engine. So, if you are running low on coolant, your engine will take longer to cool down. A lack of coolant is a common cause of engine overheating.
Engine block material
The engine block materials can vary, significantly affecting how quickly your engine will cool. Typically, steel engine blocks take longer to cool down than aluminum ones, and cast iron ones take the longest to cool down.
Quality of engine insulation
All engines have some level of heat insulation. When you turn the heat on in your car, it pulls this trapped heat from the engine to warm your vehicle's cabin. The more insulation your engine has, the longer it will take to cool down. Insulation traps heat, preventing the engine from releasing the heat as quickly as possible.
Our Take
Your car might heat up for several reasons, which could be frustrating, especially if you've got an appointment to catch up. However, you mustn't attempt to drive an overheating car, as this could cause significant damage to expensive parts.
Although uncommon nowadays, overheating can result in a fire if oil or coolant spills on hot parts of your vehicle. Also, do not open the hood immediately after your car overheats because you could risk injuring yourself. Wait for at least 30 minutes before beginning an inspection.
How long does it take a car to cool down completely?
Typically, a vehicle should take about an hour to cool down completely under normal circumstances.
How long does it take for a car to cool down after it overheats?
After overheating, your vehicle should take about 30 – 45 minutes to cool down to a safe temperature that you can inspect and fix.
What is the fastest way to cool down a car?
Your vehicle would cool down faster if you parked it in neutral and revved your engine. This causes the fan and the water pump to work more quickly by pulling more air and water through your car's radiator, and this increased circulation cools down your vehicle.