How long do rotors last? — signs when to replace rotors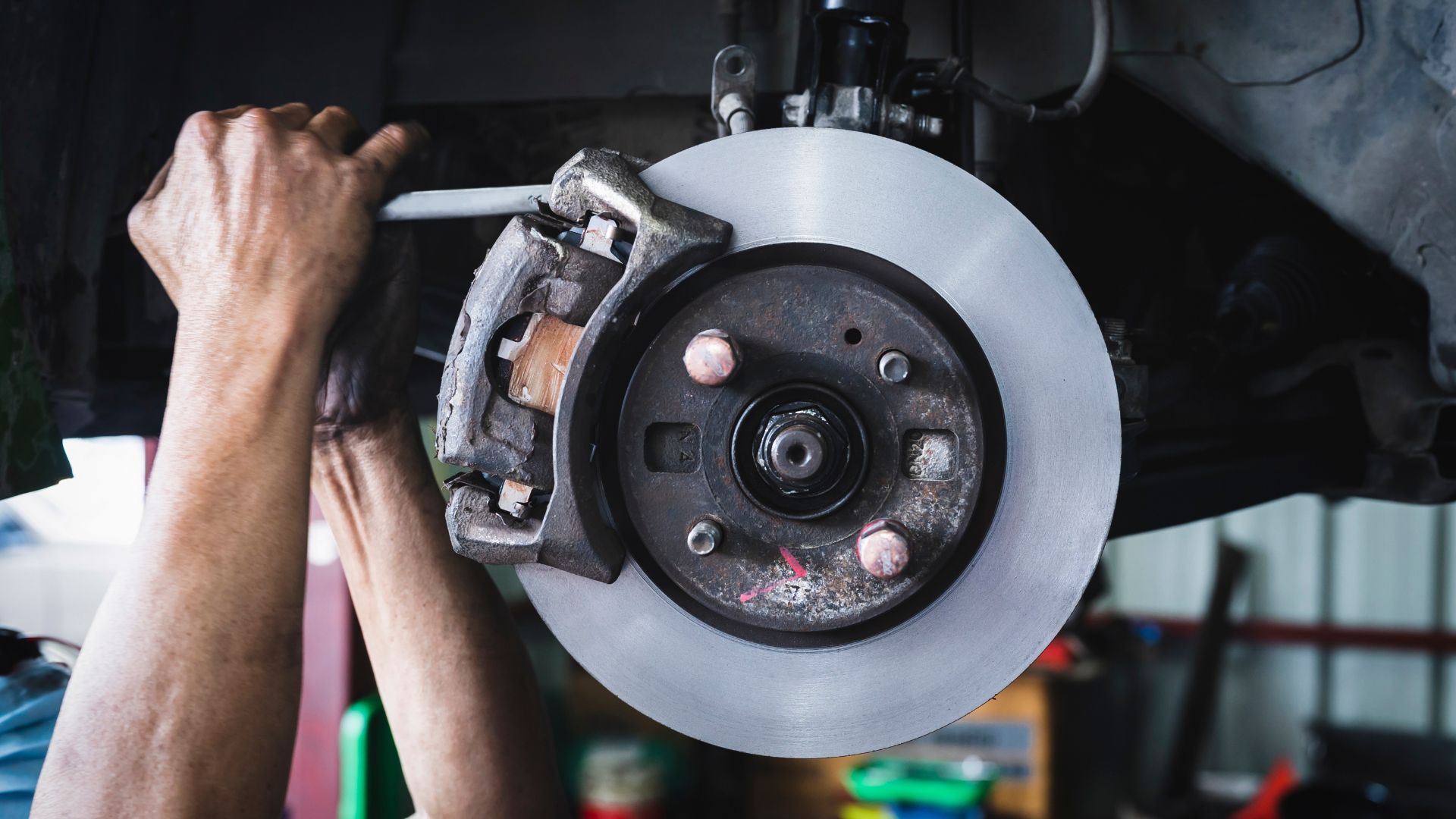 Your vehicle's braking system and brake pads work hard for your safety by ensuring your vehicle comes to a stop each time you need it to. Owing to its consistent use, you will need to replace certain brake assembly parts once in a while. Several components of a braking system have to work to give your car an efficient stopping outcome.
One primary component of a disc brake system is the rotors, which are metal discs mounted behind the wheels that react when you press down the brake pedal. Comparable to gas mileage, your rotors will wear and tear depending on where and how you drive. Brake rotors typically wear out faster since they use friction to make the car come to a stop.
When they're starting to fail, you'll notice telltale signs like abnormal noises or vibrations—but you should consider replacing them before these symptoms even present themselves. This article provides detailed information on how long your brake rotors should last and answers related questions.
How do brake rotors operate?
The rotor is a heavy metal disc that connects your wheel to the wheel hub. When the wheel and the tire revolve, the rotor rotates with them. The brake pads are found around the rotor.
If you press on your brake pedal, a hydraulic clamping mechanism squeezes the brake pads against the sides of the rotor and creates friction to slow and stop your vehicle. The friction material on your brake pads is usually composed of semi-metallic, ceramic, or organic materials that will wear away over time and with regular use. This is why it is crucial to replace your brake pad periodically.
The brake rotors are not designed with more endurance like brake pads; they also wear down with time and become thinner. Hauling heavy loads and excessive heat from forceful braking can lead to hot spots and glazing on your rotors.
The service life of a rotor is affected by the brake pads you use. Also, the amount of exposure they receive to moisture and salt, your driving style, and the quality of the rotors affects how long they last.
What causes rotors to fail?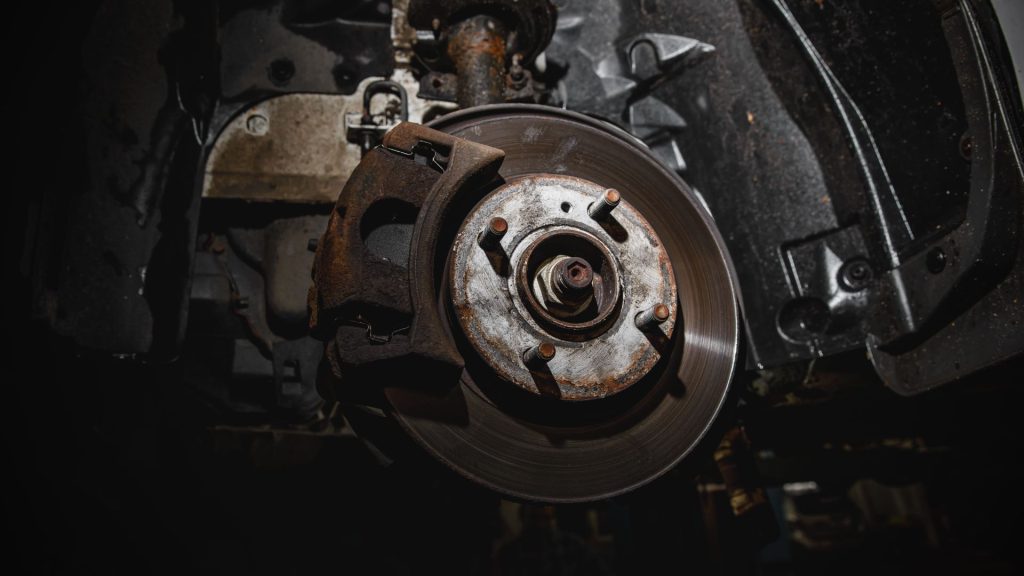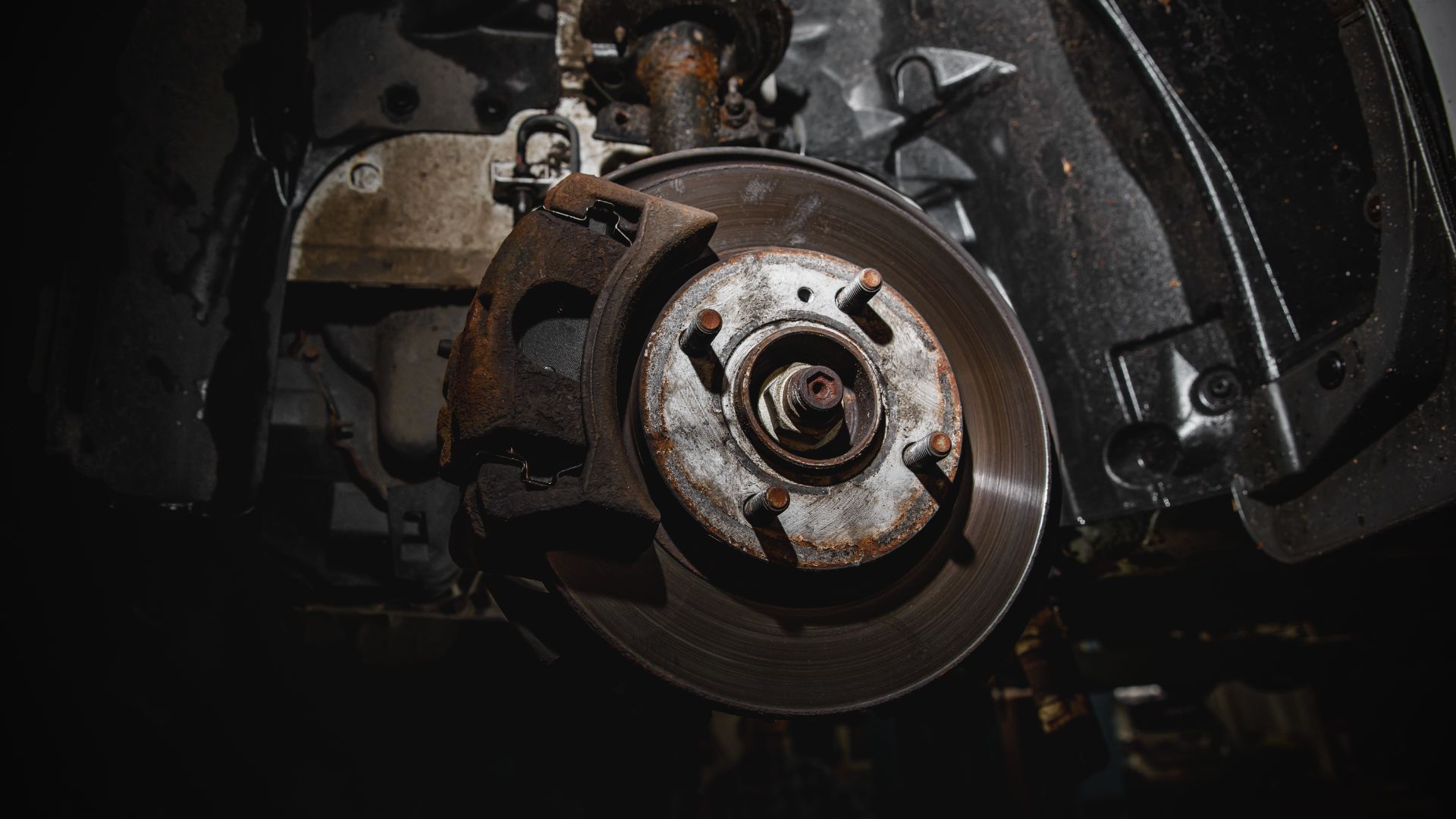 Several factors can lead to failing rotors, but a few most common causes of rotor failure include:
Sudden stops
Braking at high speeds due to emergencies or panic can cause rotor wear. The brake pad and rotor friction can cause high enough heat to wear.
Riding the brakes
Hitting your brakes frequently can produce excessive heat that may lead to wear. It would be best if you considered switching to a lower gear rather than riding your brakes when going down a hill.
Worn brake pads
You can cause damage to the rotors if you drive too long on worn brake pads. Since the metallic part becomes exposed on a worn brake pad, it leads to metal-on-metal contact when you apply the brakes. The brake rotors can suffer deep grooves due to this harmful contact.
Heat
The brake rotors can become glazed with material from the brake pads. The glazing occurs when the brake pads get very hot, which causes the pad material to rub off onto the brake rotors. Glazing causes the brake rotor surface to become uneven and decreases the overall efficiency of the brakes.
When should you replace your rotors?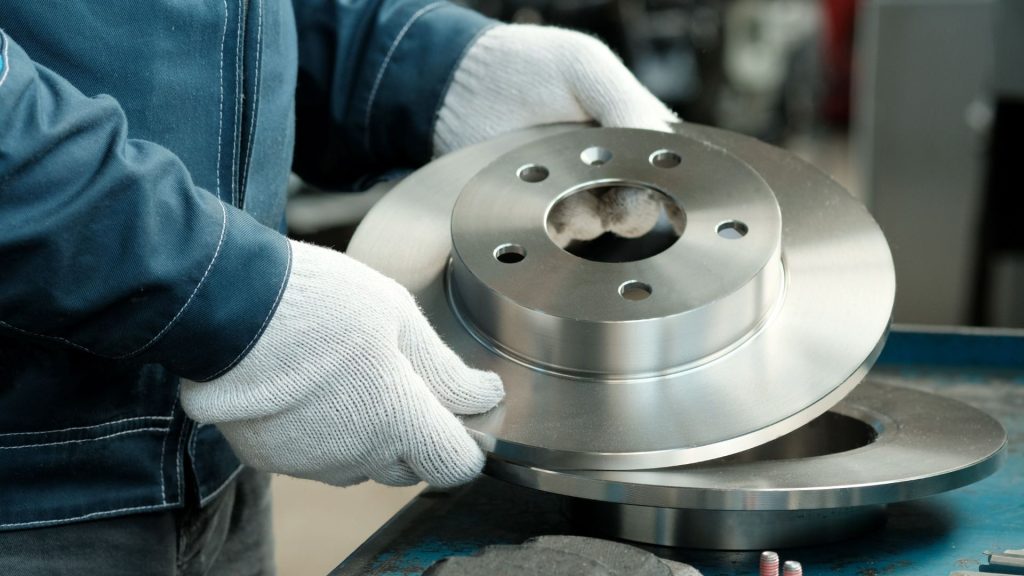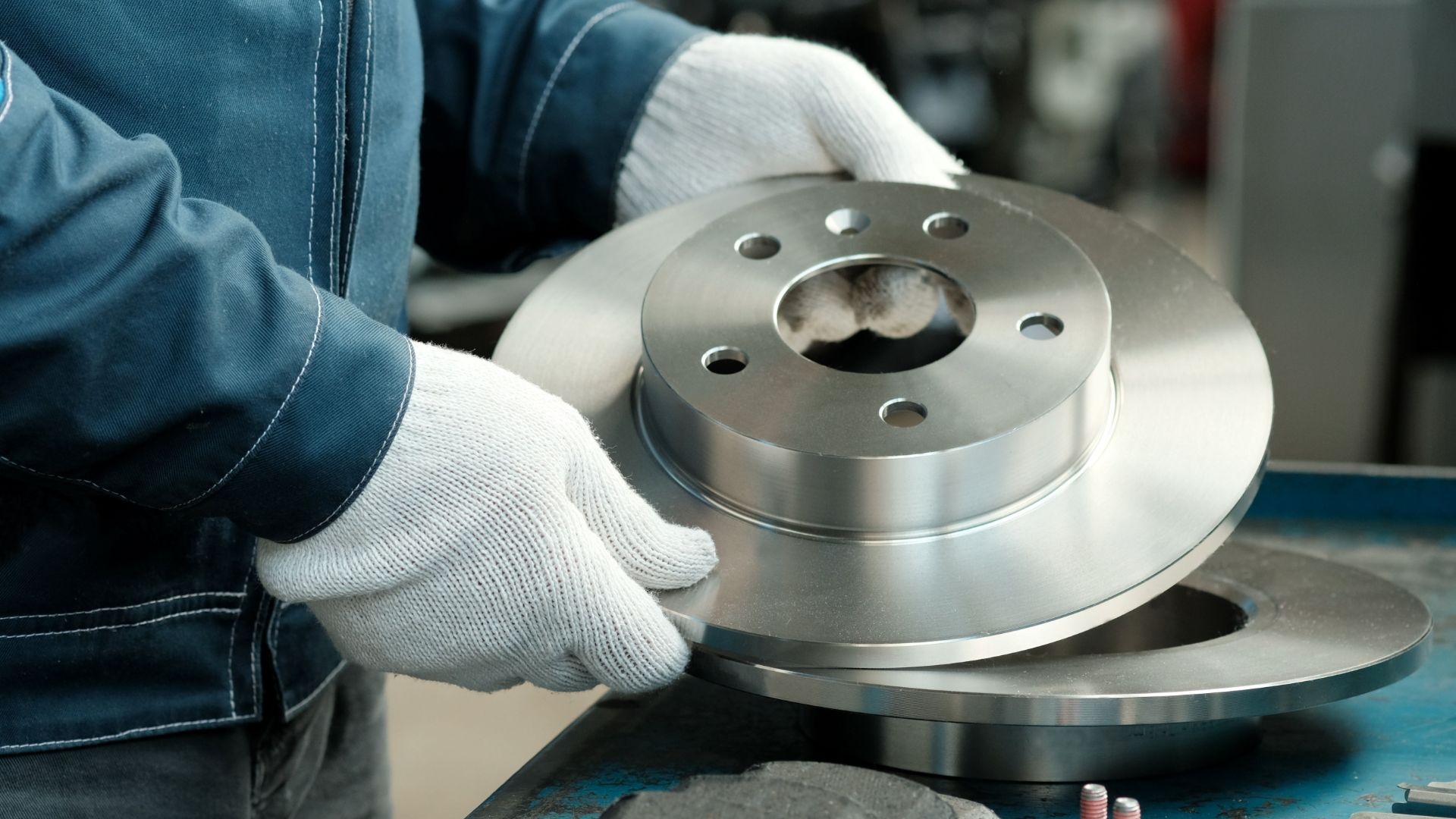 The biggest indication that you need to replace your brake rotors is vibrations in your vehicle while braking. When you hear loud braking noises, it is time to replace them. If you inspect your rotors and notice cracks and other damages, you need to replace them. How can you tell when to replace rotors? There are some signs of bad rotors that you can look out for, including:
Pulsing in the brakes
If you notice a pulsing sensation in the brakes when you are braking in your car, that may be a sign that you have a warped rotor.
Weighty grooves or damage to the rotor
Removing your vehicle's wheels will allow you to inspect the rotors and other brake components visually. If you notice deep grooves, scoring, or cracks in the rotor, that will quickly cause damage to brake pads, even brand-new ones. It would be best if you did a brake rotor and pad change in this situation.
Grinding noises when braking
If you can feel or hear scratching noises when you are braking, that signals that you have potential issues with your brake rotors, and you should do a visual inspection.
Longer braking distances or inconsistent braking
A worn-out set of rotors can cause your braking distances to lengthen, a safety issue that should be dealt with immediately.
Screeching after brake pad installation
Although it takes time for new brake pads to settle in after installation, you shouldn't regard loud screeching sounds as normal. This high-pitched noise indicates burnt or glazed rotor edges caused by excessive heat. After an inspection, you may also find blue marks or dark rings on the rotor surface. Taking it easy at high speeds may reduce or eliminate the shriek if it hasn't been long since you replaced your brake pads. However, if you are still on old brake pads, it may be time to replace those rotors.
It's crucial to note that when you do a brake rotor replacement, you should also replace all the brake pads associated with that rotor. Replacing a rotor without replacing the brake pads can lead to premature damage to the rotor, and brake pads are not expensive to replace, so it makes sense to replace them simultaneously.
Always replace rotors and brake pads on both sides of the vehicle simultaneously, so do all the front or rear brakes together. For instance, if you replace only the passenger front rotors and brake pads, you may experience inconsistent and dangerous braking.
What is the average lifespan of a brake rotor?
Brake rotors on paper can last between 30,000 and 70,000 miles – with some lasting even longer. However, several factors affect the lifespan of your rotors. These include your driving habits, atmospheric conditions, vehicle type, and the type or quality of your rotors and pads.
Traffic conditions can also play a factor in wearing out your brake rotors. Heavy traffic means you'll apply your brakes more often, contributing to faster rotor deterioration. Your typical driving speed may also play a role—the faster you drive, the hotter your rotors will get when braking.
Vehicle weight and overall load can also affect your brake rotor's longevity. The heavier your vehicle, the harder your brakes will have to work to make it stop. External factors like mud and chemicals can also cause your rotor to wear faster than its lifetime.
Even if your rotors are presenting issues or nearing the end of their lifespan, this doesn't always mean immediate replacement. In some cases, resurfacing can be an option.
What is a brake rotor runout?
A brake rotor runout is when you have a distorted brake rotor, resulting in side-to-side or lateral movements. You should check brake rotors for some issues, including minimum thickness and runout.
When this happens, the disc will start to wobble as it rotates. This behavior causes part of the rotor to come into contact with the pads, leading to premature damage on both components and creating noise concerns.
It is important to note that lateral runout can be caused by a bent hub rather than a faulty rotor, and this issue is common.
How much does it cost to replace rotors?
There are many things to consider when talking about brake rotor prices, but generally, the cost can range between $150 to $300 per axle for new rotors. If a professional mechanic handles the replacement, you should budget about $150 to $250 for the service. Replacing rotors isn't complex, and if you're comfortable changing them yourself, you can save a good bit of change.
Should you replace or resurface your rotors?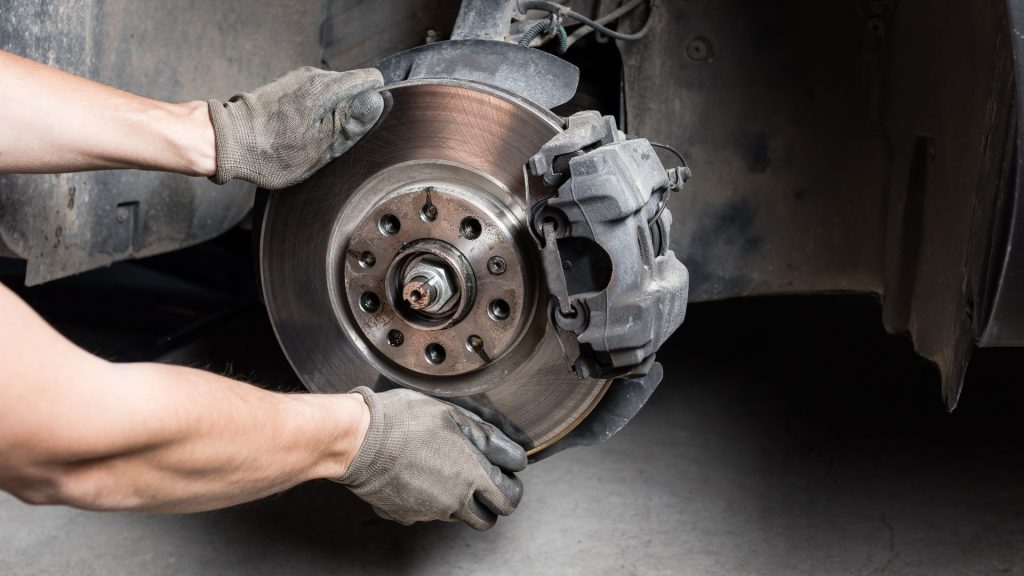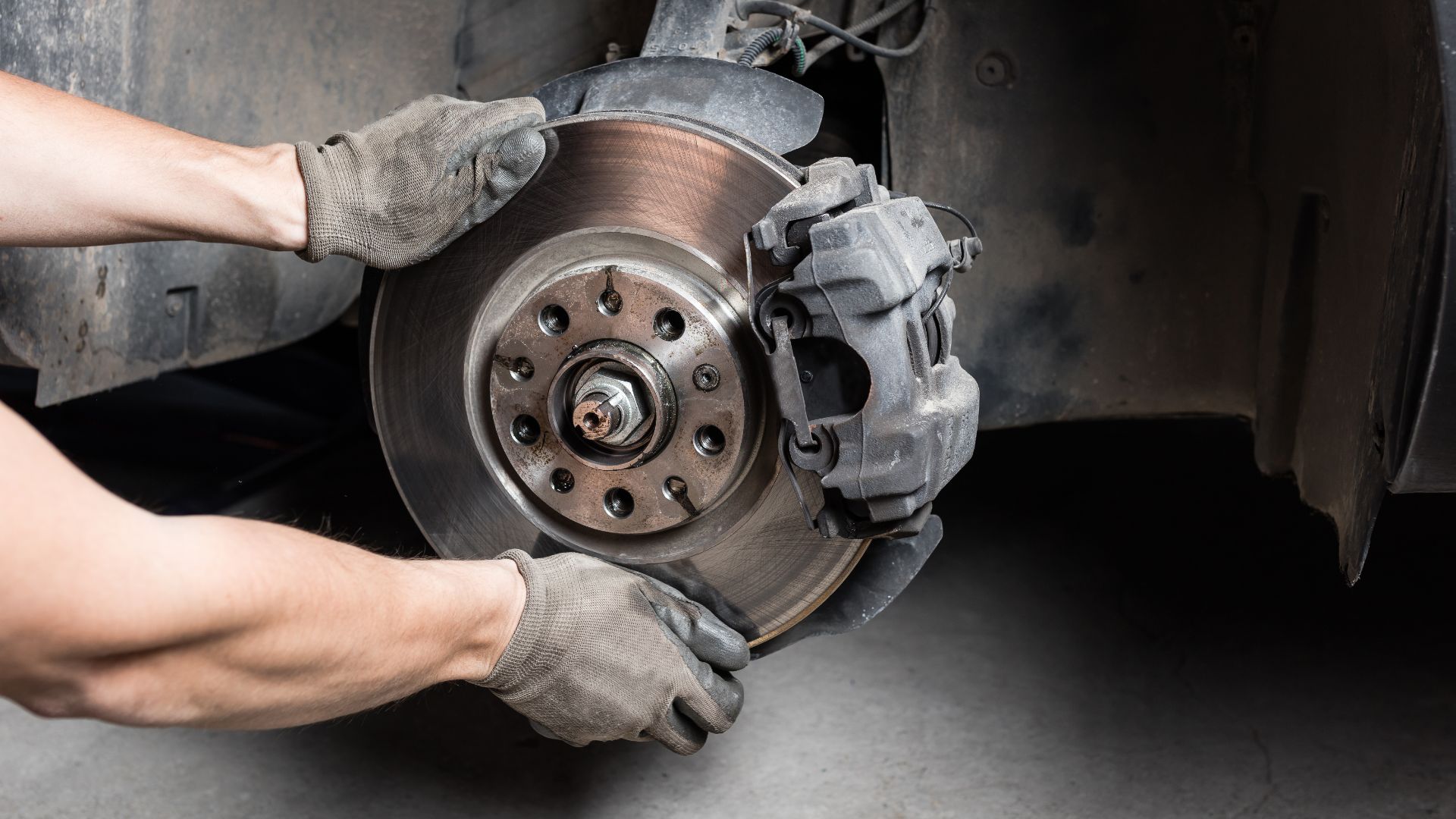 Resurfacing or turning is the process of removing the outer surface of the rotor through lathing. It uses a lathe machine, which "skins" the rotor's outer surface to smooth out any irregularities. If you feel your brakes pulsating as you come to a stop, chances are the front rotors need to be turned or replaced.
Rotor resurfacing is only good if the disc has no cracks, significant grooves, or extreme warping or rusting. It should still be able to maintain the minimum thickness after being refinished. It is best to have a mechanic measure your rotor before machining. If your rotors have minor wear and rusting, you can opt to resurface them. Otherwise, replacement is your safest bet, and new rotors don't cost much.
Brake manufacturers recommend that you wash the rotor with soap and water right after machining to remove microscopic particles that might cause noise.
You can resurface brake rotors to the specified minimum thickness marked on the disc. However, it isn't always recommended, as going any thinner can reduce braking ability and increase the risk of the rotor cracking or breaking while you operate the vehicle.
If you don't resurface the rotor, some sets of brake pads may be noisy. It's essential to research minimum thickness before machining to ensure the rotor isn't too thin. Use a micrometer or caliper for accurate measurements.
Our take
Your rotor is subject to wear and tear over time. Rotors wear out faster than others because of the countless times you put them to use. A trip to your favorite eatery would require you to apply the brakes more than 50 times!
Also, dense traffic conditions require frequent stopping, leading to more brake usage. All these factors could reduce the lifespan of your rotors. Knowing when to replace them would save you from brake-related mishappenings.
Again, it's crucial to note that when you do a brake rotor replacement, you should also replace all the brake pads associated with that rotor.
How do you tell if you need your rotors replaced?
You might need to replace your brake rotors if you experience screeching, pulsation, or grinding noises when braking.
How long do factory rotors last?
You can expect your rotor to last 30,000 to 70,000 miles. However, some can last longer, depending on your maintenance schedule.
Can rotors last 100,000 miles?
Rotors can last more than 100,000 miles with proper brake inspections, maintenance, and brake pad changes.
How do I know when my rotors are bad?
One of the most common indicators of worn-out brake rotors is rattling, wobbling, or shaking while braking. These vibrations are usually felt through your foot as you apply the brakes, typically indicative of brake rotors that have become warped.