Toyota 5.0L (303 cu in) firing order — what is it?
Experience power and precision with the Toyota 5.0L firing order.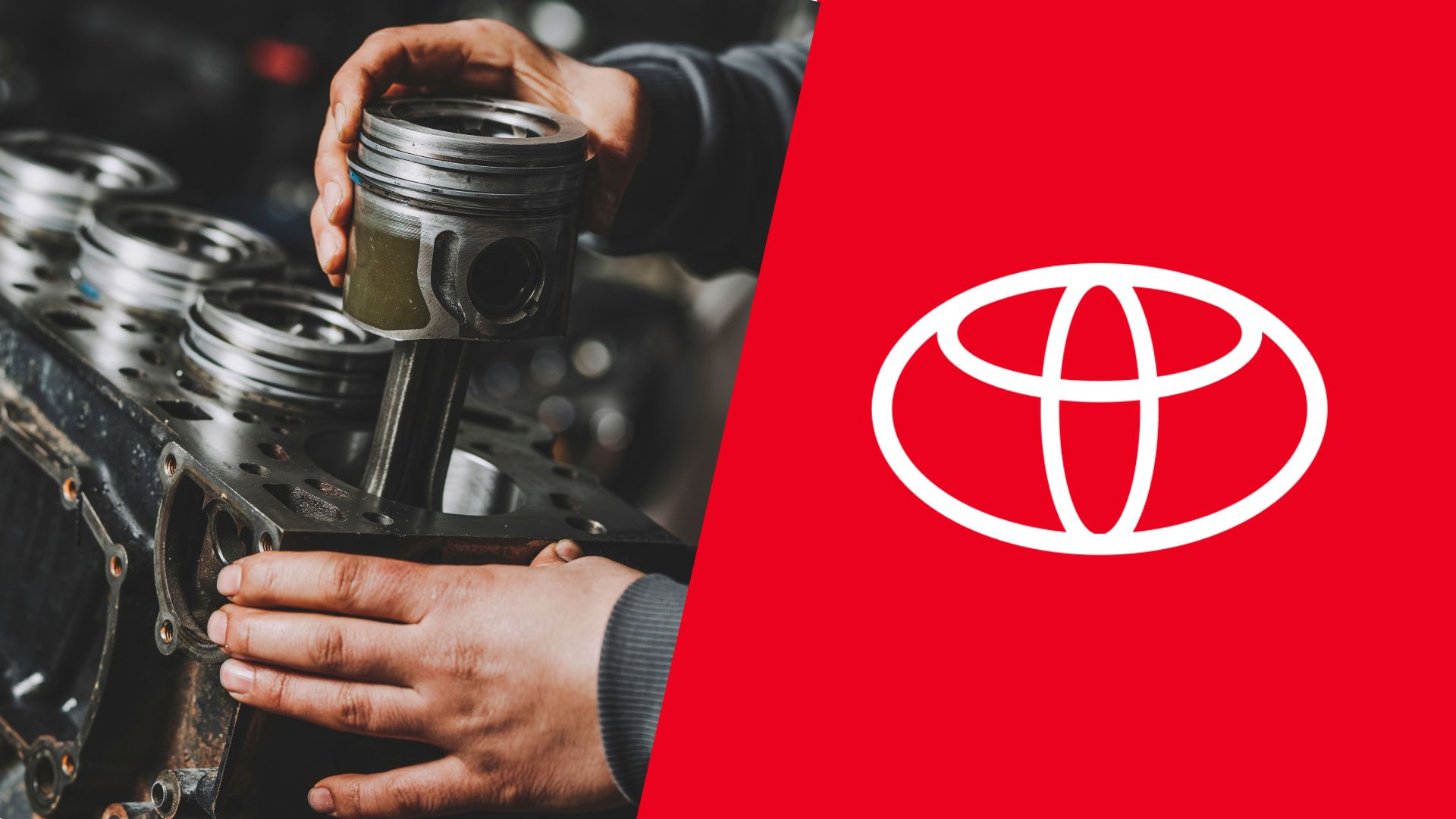 Making naturally aspirated V8 engines isn't Toyota's main focus on the current market, but the innovation made in partnership with Yamaha gave birth to a 5.0-liter engine. While it's often even compared with Ford's Coyote engine and seems pretty remarkable, it still takes some effort to keep it running as smoothly as back in day one.
So, our team wanted to give you a complete brief on the Toyota 5.0L (303 cu in) firing order and help you get to know the necessary maintenance tips. We'll cover everything from the engine's firing sequence to other related tips including the cylinder layout, so stay tuned.
Toyota 5.0L V8 firing order
Starting with the most important thing, the Toyota 5.0L V8 firing order is 1-8-7-3-6-5-4-2, and the engine features a clockwise distributor rotation. The engine is specific for its firing order since this one is different from the previous Toyota's 4.6-liter engine and the follow-up 5.7-liter V8 used in its SUVs.
So, it's crucial that you use this exact firing pattern when checking the cylinders of this engine. Of course, you'll need to have some more insight into the cylinder configuration for this engine to do that, and we'll jump into that in the next section.
Toyota 5.0L V8 cylinder diagram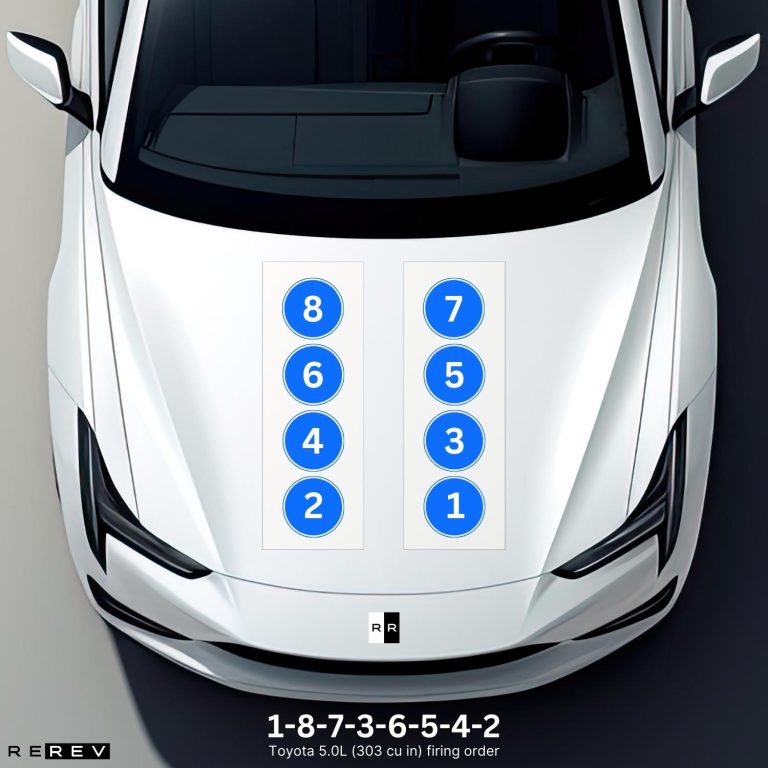 If you pop up the hood and stand right in front of the engine, you'll see a standard cylinder configuration for a V8. So, there will be four cylinders on each side, most notably the odd cylinder numbers 1, 3, 5, and 7 on the right, and even numbers 2, 4, 6, and 8 on the left.
Of course, the sides would be opposite if you look from inside the car while sitting in the driver's seat, so that means the first cylinder is on the driver's side, along with other odd cylinder numbers.
You can use this along with the firing order to properly address any of the potential engine issues that may occur, including even misfires or oil leaks. Make sure that you start with the first cylinder, and then proceed to check each of them in order by following the firing pattern we've outlined above.
Toyota 5.0L vehicle applications
While this engine has proved to be rather reliable and durable, it wasn't used in too many of Toyota's own models. However, it was widely used in Toyota's luxury brand Lexus and that's why we have to list all of the cars that had this engine to ensure you'll apply the right firing order:
Toyota Century
Toyota Hilux
Lexus IS "F"
Lexus RC "F"
Lexus GS "F"
Lexus IS500
The same engine was used in combination with the Eaton supercharger in the Toyota Hilux TRD model with a higher compression rate.
Our take
Among Toyota's large displacement engines, the 5.0-liter has become one of the staples of modern engine build and robust design that guarantees longevity in use. On top of that, we have high hopes that this guide will serve you well on the mission to push the engine to its limits.
With proper maintenance and the right approach when using the firing order, the 2UR-GSE and FSE engines could last upwards of 300,000 miles or even more, so we hope to have helped achieve such milestones.