How long do brakes last?
Discover the surprising truth about brake lifespan.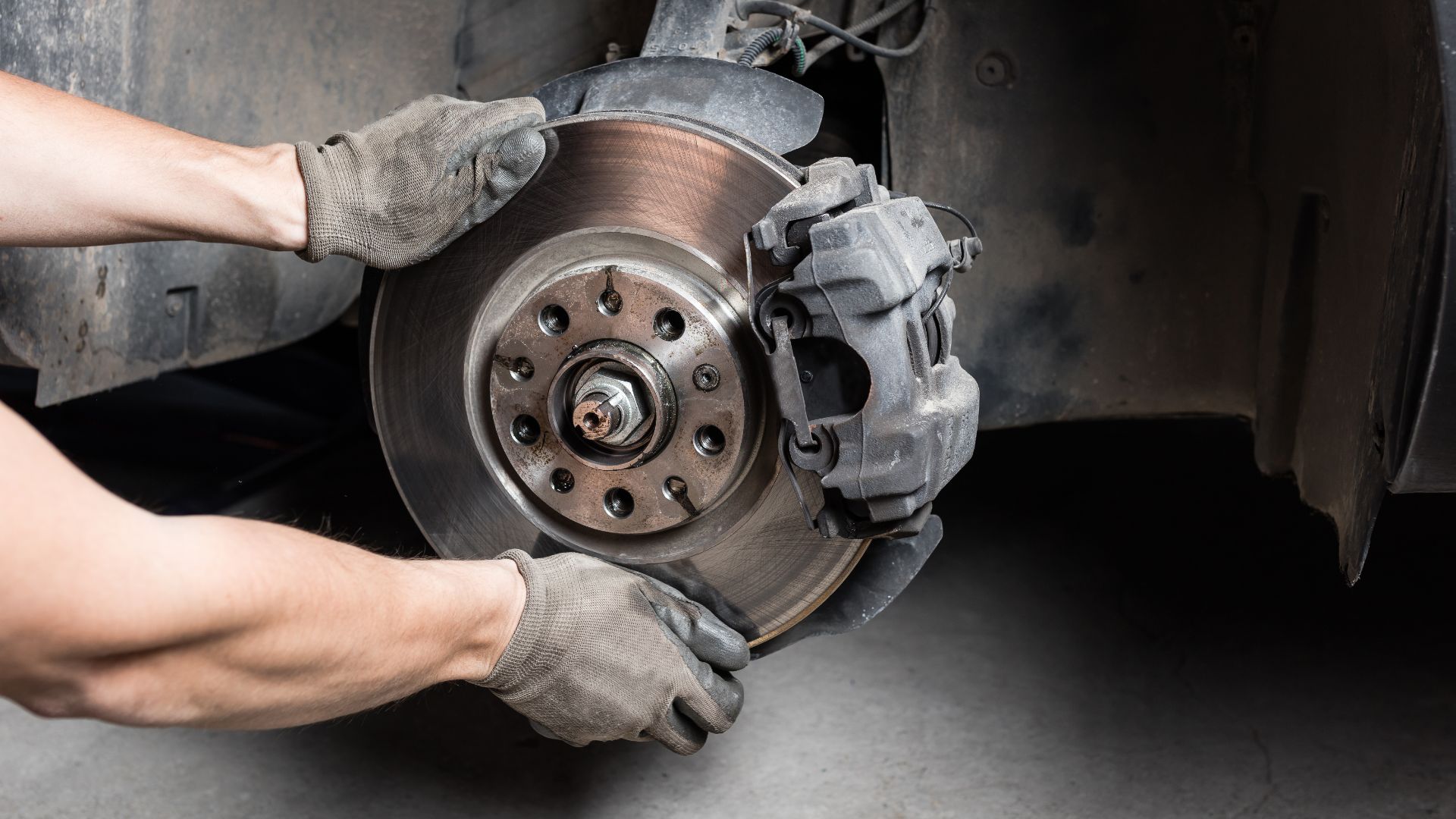 We can safely say that the brakes are one of your vehicle's most essential safety features. Without them, you could get into serious accidents. One out of ten car owners would likely ask how long brakes last whenever they go for a brake replacement.
Knowing how long your brakes should last is the first step to ensuring your safety and that of other road users. While some brakes could last for just 25,000 to 65,000 miles, others could last up to 80,000. However, the given life expectancy varies from individual to individual owing to the difference in driving lifestyles.
Also, the type of brake material and the condition of other brake components have a role to play. That's not all there is to know. This article provides detailed information on your brake rotors lifespan and answers related questions.
Factors that affect the longevity of your brake pads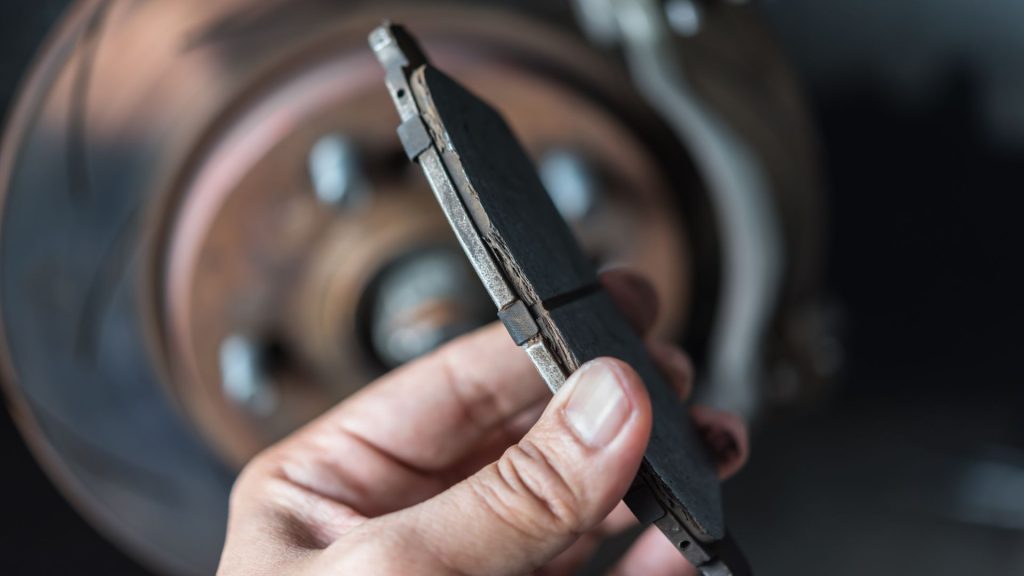 A few factors that affect the lifespan of your brake pads include:
Driving habits
Let's say you're driving at 70 mph on the highway when suddenly, the car in front of you stops. As a reflex, you immediately press down hard on your brake pedal to quickly bring yourself to a halt, right?
Encounters like this can take a severe toll on your brake pads. When you suddenly hit the brakes at high speed, your vehicle needs a lot of stopping power to halt, which can quickly increase the chances of your brakes wearing out.
You can expect your brake pads to last longer if you drive your car slower since you won't have to exert much to get your vehicle to a stop.
Type of brake pad
The brake pads you use directly affect how long they will last. Three main types of brake pads use different kinds of brake pad material. For instance, your car may use an organic brake pad, a semi-metallic brake pad, or even a ceramic brake pad. There's also a lot of debate on semi-metallic vs ceramic brake pads and which are better suited for specific types of vehicles.
Organic brake pads are rubber, fiber, carbon, glass, and kevlar mixed with resins. Of all three brake pads, they have the lowest life expectancy, which means they will fade quickly.
Semi-metallic pads (metallic brake pads) are made for performance with extended durability and a much better braking response than organic pads. You can expect semi-metallic brakes to last for about 50,000 miles.
Carbon ceramic disc brakes are carbon fiber mixed with silicon and an epoxy binder. Ceramic brake pads are found on luxury cars and are meant for comfortable braking. Although carbon ceramic brake pads have a long lifespan of about 70,000 miles, you shouldn't use them in high-performance conditions.
Transmission type
You might be wondering what your car's transmission does with the brake pads, right? You could extend your brake pad life if you have the proper transmission.
If you own a manual transmission vehicle, you don't always have to rely entirely on brake pads when slowing down. You can slow down by downshifting gears through engine braking instead of activating your brake pads and wearing them down.
However, it is essential to note that if you own a car with an automatic transmission system, we do not recommend engine braking as you can end up damaging it.
Driving terrain
While this might not be immediately obvious, where you live and, more importantly, where you drive can significantly impact your brake pad. You will use your brake more often if you live in a hilly area (due to all the climbs and drops you face) than you would in flat terrain.
Also, regular heavy traffic situations requiring you to move and stop frequently can negatively affect your brake pads.
The condition of your brake calipers and rotors
Your brake pads work with other brake components like rotors and calipers.
Faulty brake rotors and calipers can easily affect the performance of your brake pads. Also, your brake pads can wear out sooner than expected if you have a stuck brake caliper or a warped rotor.
This happens because your brake pad doesn't wholly disengage from your rotor when you have a stuck brake caliper, so you'll always be driving with slightly engaged brake pads.
How do I know if my brakes are worn out?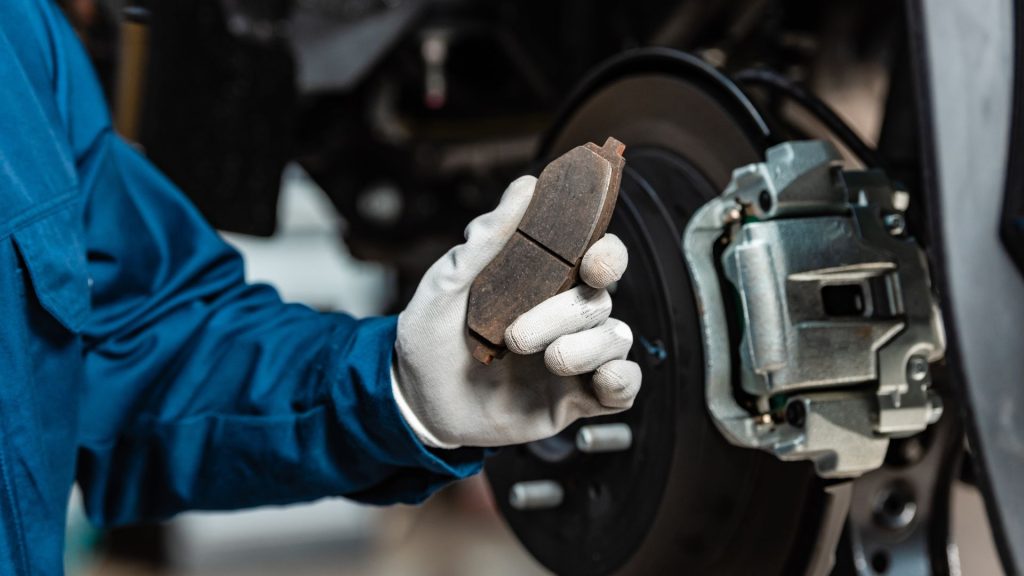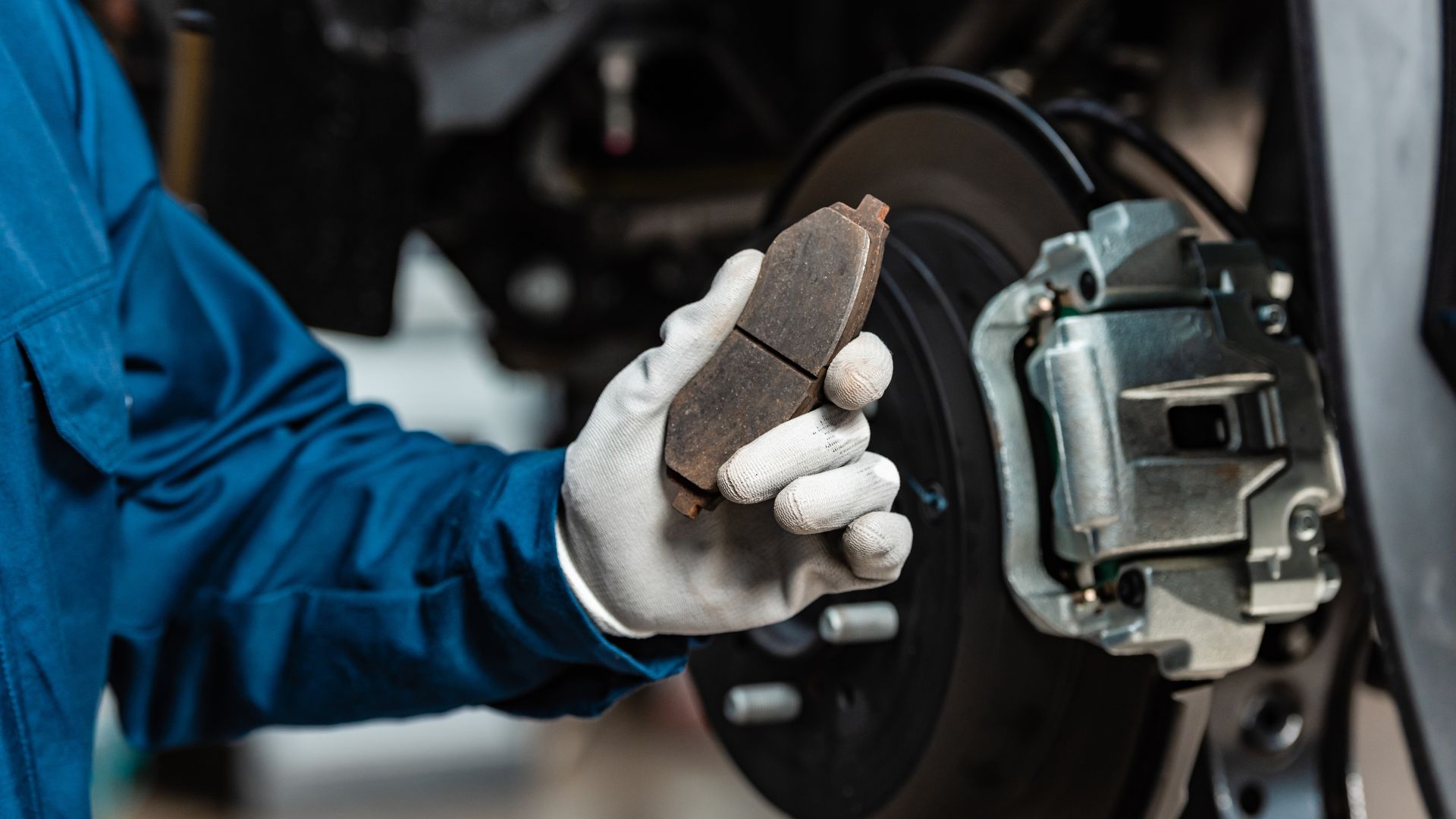 Squealing brake pads
Do you ever hear a squealing or screeching noise when you push down your brake pedal? Well, that's a safety feature on modern brake pads. Nearly every brake pad manufacturer includes a brake wear indicator in the pads, and you hear squealing whenever these wear indicators rub against the brake rotor.
If these squeals happen regularly when you brake, it's time to take your brake pads in for an inspection.
Metallic grinding
You should consider slowing your vehicle to a halt if you hear metallic grinding or screeching instead of a squeal when you brake.
A metallic grinding sound indicates wholly worn brake pads which allow the brake disc to make contact with the caliper. You should inspect your vehicle as soon as possible, as this can cause severe damage to your brake system.
Thin brake pads
You don't have to wait for squealing or grinding to diagnose if your brake pads need replacing. You can visually inspect and measure your brake pad to see if it's become too thin.
While new brake pads are usually 8-12mm thick, your brake pads should be above 6.4mm (¼ inch) to function correctly. Your brakes are at risk of failing if you have brake pads thinner than 3.2mm (⅛ inch).
Indicator lights
An indicator light comes with some modern vehicles, and they suggest when it's time for brake pad replacement.
However, you will also have to replace the indicator sensor after replacing your brake pads.
How to increase your brakes' lifespan
We can safely conclude that nobody wants their brake pads to wear off quickly. So, the big question is, what can you do to extend the lifespan of your brake pads? Trying out the tips below should help you get more out of your brake pads:
Slower driving
Your brakes will only have to exert a smaller amount of force to bring your car to a halt when you drive slower. Consequently, the lower the force required to stop your vehicle, the lower the pressure you apply to the brakes, and this slows down the wearing process.
You should, however, be fully conscious of your surroundings and maintain the proper speed limit. You wouldn't want to go driving at 20mph on the highway.
Reduce the weight on your car
You should check your backseat, cargo carrier, and trunk to see if you carry any unnecessary weight. You will require more braking force to stop your vehicle if you put more weight on it. Shedding unnecessary weight is one of the easiest ways to lengthen pad life.
Engine braking
As mentioned earlier, you can significantly reduce the stress you put on your brakes by utilizing engine braking. The process entails taking your foot off the gas pedal and downshifting through the gears, and this slows down your car without putting your brakes to work.
Applying this concept can reserve brake use for emergencies or when your vehicle is moving in first gear.
Although it is technically possible to engine brake in an automatic vehicle; however, we do not advise this since you can damage the transmission.
Brake fluid replacement
You'll also want the brake fluid flushed every 25,000 miles. If the brake fluid is dirty or low, that'll catch up to the pads. Brake fluid lubricates the entire braking system, including brake pedals. When the fluid is dirty, the pedals won't work correctly.
How much does it cost to replace brakes?
The average cost of parts is between $35 and $150, and the average labor cost is between $80 and $120 per axle. The average brake pad replacement total is between $115 and $300 per axle (parts + labor). Most cars have two axes.
Our take
When you go for a brake pad replacement, you ask how long your new brake should last. You can get up to 80,000 miles, depending on your actions regarding how you use your brakes. Flushing your brake fluid after every 25,000 miles can go a long way in boosting the longevity of your brake pads.
It would be best to inspect them even with suggestions about making your brakes last longer. Remember, your safety is more important than the cost of getting new brake pads.
How often do brakes need to be replaced?
u003cbru003eA good rule of thumb is to replace your brake pads every 30,000 to 40,000 miles to prevent unexpected failure.
How can you tell you need new brakes?
You might need brake replacement if you experience brake pedal vibration, hear squealing or squeaking noises, or take longer for your vehicle to stop.
How long should new brake pads last?
Your newly changed brakes should last between 25,000 and 65,000 miles. However, these values depend entirely on how you drive.