What causes a bubble in a tire?
Uncover the lesser-known factors responsible for tire bubbles and how to prevent them from occurring.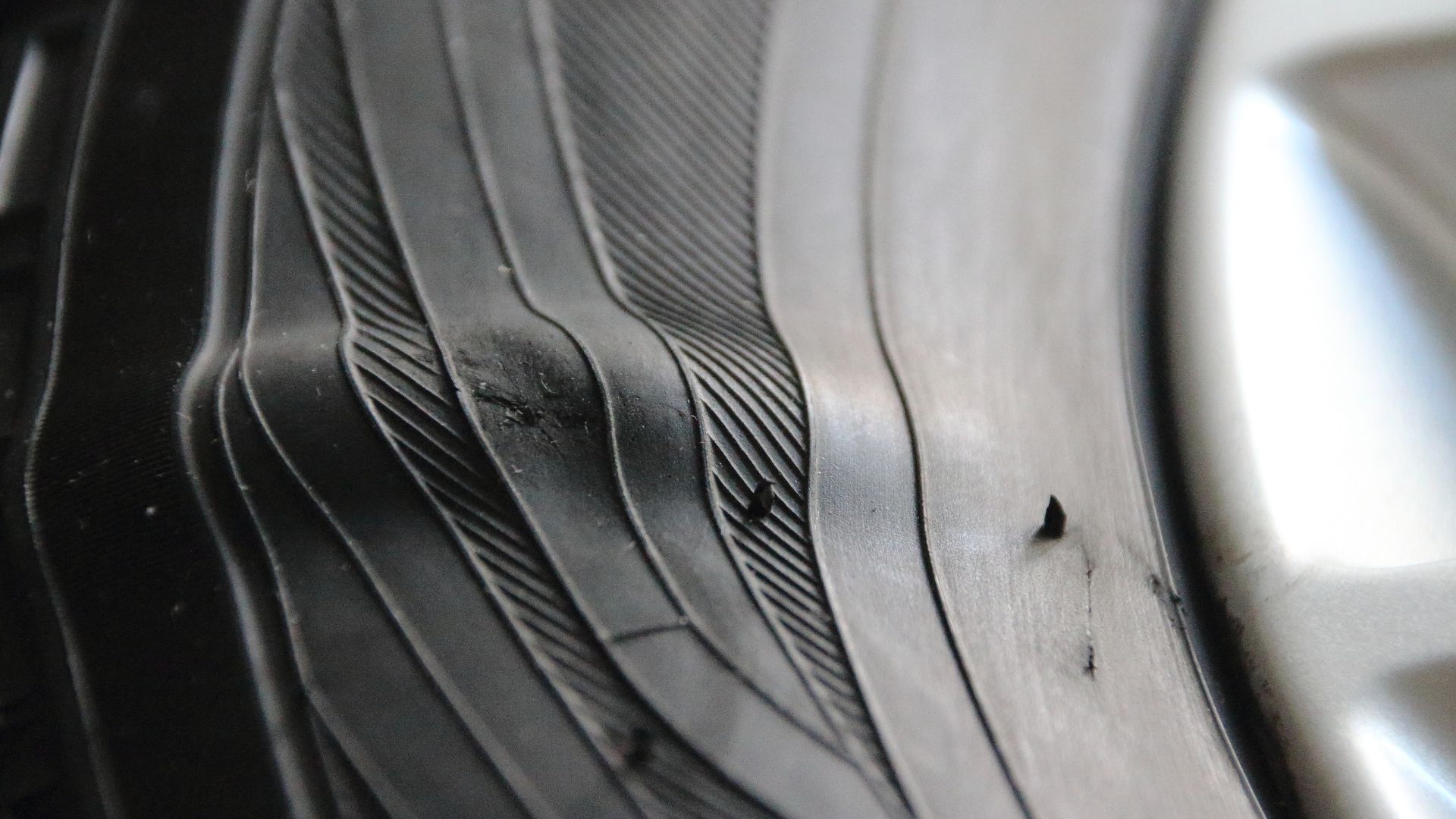 If you own a car, chances are that you understand the importance of regular checks on your tires. Besides helping you detect tire damage and uneven wear, checking your tires regularly can also help you spot tire bubbles. Car owners can easily overlook bubbles on their tires, and if ignored, they can lead to accidents, damage to your vehicle, and in worst-case scenarios, casualties. According to data from the National Highway Traffic Safety Administration (NHTSA), in 2020 alone, there were 664 fatalities resulting from tire-related accidents. Tire bubbles caused a significant percentage of these crashes. Here, we look at what causes a bubble in a tire, how to prevent tire bubbles, and other questions you might have concerning tire bubbles. But first of all, what is a tire bubble?
What is a tire bubble?
A tire bubble refers to the egg-like bulge that surface when the inner layer of your tire is damaged. Every tire consists of multiple layers, and the inner layer aids in maintaining air pressure in the tire. Unlike the outer layers of tires, this inner lining is built with tough rubber to keep it airtight.
Even with this strong rubber, it has no extra material to fortify it, and if damaged, it can begin to leak air. The air leaks out slowly at first, and over time, the air collects into a large bulge on the tire due to excess pressure. The leaked air finds its way to a weakened spot on the tires, such as the tread or sidewall.
Types of tire bubbles
Bubbles are commonly found on two spots on a tire: the tire's tread and the tire's sidewall.
Sidewall bubbles
A tire's sidewall is the smooth part between the wheel rim and the tread. It is made of rubber compounds and reinforced with different materials, such as plastic and nylon. The sidewall is prone to bubbles as it is lighter than the tread and has no cord reinforcements.
Tread bubbles
A tread bubble occurs when the tire has a broken steel belt. It is also known as tire separation. When a bulge forms on the tread, you will feel regular bumps while driving. That's also why it's important to get a tire with reinforced tread, as you can see from our Yokohama YK-CTX review.
Tire bubbles are common, and many drivers do not realize how harmful they can be. While you can notice a bumpy feeling while driving for tread bubbles, sidewall bubbles are a bit difficult to detect except if you inspect your tires regularly. Now that we know more about bubbles and how they form let's look at the causes of bubbles in a tire.
What causes a bubble in a tire?
Tire bubbles can be caused by several factors ranging from overloading to bad roads and errors from manufacturers. Here we look at the ten most common reasons why tire bubbles form.
Overloading your tires
One major cause of bubbles in a tire is excessive weight. It is important to know your tire's weight capacity to avoid overloading them. Although most tires have the capacity to handle overloading occasionally, very few can withstand excessive weight for long periods. When a tire is overloaded repeatedly, it can begin to spring leaks which will result in bubbles on your tire's sidewall.
Errors from the manufacturer
Although this is rare, manufacturing errors can cause bubbles in your tire. Internal defects in a tire or poor materials and workmanship can lead to bubbling. When this happens, it can be replaced depending on the manufacturer's policies and warranties.
Bumping into curbs
Another common cause of tire bubbles is a constant collision with curbs. Regularly bumping into curbs can weaken the tire and cause some damage to the inner layers of the tire. The resistance from curbs can force the rubber to cave in, allowing air to form a bulge on the tire's sidewall. That's why it's so important to know how to park uphill with a curb properly to avoid such problems.
Worn-out tire cover
Worn-out tire covers increase the likelihood of a fracture whenever there is an impact. Simply put, the tire's metal skeleton can be dislocated easily when the tire cover is worn out. This will inevitably lead to bubbles on the tire.
Railroad crossing
In some cities, the roads meet with railway tracks at certain points. Drivers who constantly ply the railway tracks are more likely to experience bumps on their tires. These bumps invariably lead to bubbles on the tire.
Bad roads
When your tires are constantly exposed to poor road conditions, the likelihood of developing tire bubbles increases. Potholes, speed bumps, sharp debris, and other irregularities on the road can weaken the tire's sidewall, eventually separating the tire's layers. If you regularly travel along bumpy roads, driving slowly is advisable to reduce the impact on your tires.
Detached sidewall layers
Tire manufacturers use certain types of adhesives to bond steel wires, polyester cords, and rubber beds together during production. When the different layers of the tire are detached from the sidewall, a bubble forms, and using weak adhesives to fix the tire can cause the layers to detach easily.
Flat tires
Nobody prays for a flat tire and having one can be frustrating. When it happens, many drivers find a way to get to the closest car shop around and get it fixed. On the other hand, some drivers prefer to get to their destination before fixing the tire. In the second scenario, there are lots of risks involved. First, driving on a flat tire affects your vehicle's handling. It can also cause severe damage to the brakes, wheel, alignment, and even steering system. Worse still, driving on a flat tire for long periods can damage the inner layer, resulting in bubbles on the tire.
How to prevent bubbles in a tire
As we have seen, there are several causes of bubbles in a tire, but with the right care for your tires, tire bubbles can be prevented. Here are some ways to prevent bubbles from forming on your tire.
Check your tires regularly
One way to prevent accidents resulting from tire bubbles is by checking your tires regularly. It is important to check the tires daily, especially if you ply rough routes regularly. Checking your tires frequently allows you to identify bubbles before they become a problem. On the other hand, you can identify routes that pose damage to your tires. You should also take your vehicle for regular servicing to check your suspension and to ensure that the tires wear out evenly. Finally, check if your tires are filled with recommended tire pressure to avoid uneven wear and traction problems.
Drive carefully
One of the major causes of tire bubbles is rough driving. As obvious as it sounds, careful driving cannot be overemphasized. Following simple tips like slowing down while approaching speed bumps and avoiding collisions with curbs will save your tire from bubbles. Also, while driving, try to avoid potholes as much as possible.
Avoid driving with a flat tire
Driving with flat tires for long distances can be detrimental to your tire, and you should avoid it at all costs. Whenever you experience a flat tire, please park your vehicle and change the tires, or move to the closest repair shop to have them patched or inflated.
Do not overload your tires
Your tires suffer the most when your car is constantly under excessive weight. This is because the rim is compressed against the tires. Apart from causing bubbles on a tire, it can also make the tire wear out faster. Drivers who use their cars to move goods around should endeavor to keep the weight limit at a reasonable level.
Is it safe to drive on a tire with a sidewall bubble?
You can drive a bubbled tire; however, it is not safe. Driving a tire with bubbles is literally an accident waiting to happen. The tire could blow out at any point, leading to potentially fatal accidents. Replace any bubbled tire as soon as you can to avoid these scenarios. Nonetheless, if you drive despite the tire's state, try not to exceed 35 miles per hour. In addition, avoid hard acceleration and braking.
Can tire bubbles be fixed?
No, bubbles in car tires can not be fixed. The only remedy to a bubble in our tire is a replacement. It is advisable to replace all four tires simultaneously to save on future expenses. When that is not possible, replace at least two of the tires.
What to do if you have a bubble in your tire
Sadly, there is very little you can do when a bubble forms on your tire. As soon as you notice a tire bubble, it is best to take the car to a repair shop or change the tires yourself. If you continue to drive a bubbled tire, the situation may worsen, and you risk having a blown-out tire.
How do you get rid of a bubble in your tire?
As hard as you may try, you cannot get rid of a bubble in your tire. Also, never poke the point where the bubble has appeared to avoid puncturing your tire.
Our take
Tire bubbles are a common problem in vehicles, and most drivers tend to ignore them. This is because they do not know how dangerous it can be to themselves, their cars, and other road users. Taking the preventive measures above can save you time, money, and even your life.