Yokohama YK-CTX review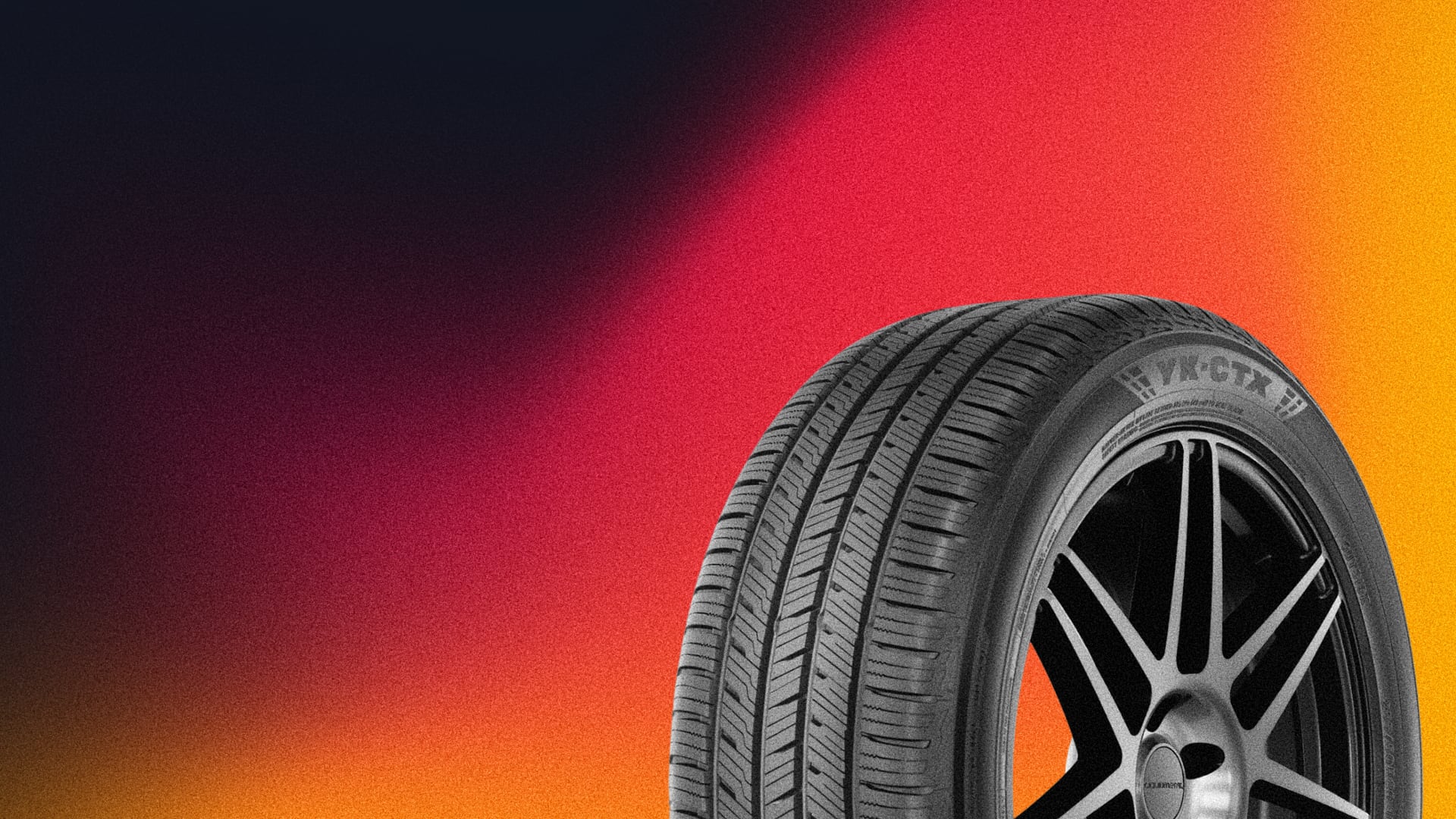 High-quality, innovative tires are what Yokohama is known for; this is a reputation they've built for an extended period, and YK-CTX is one of its products that has garnered favor. It has been praised by several drivers globally, although it has been revealed for just a few years. We'll unravel the secret behind the good reputation of this tire.
CUV drivers have the high-quality, all-season tire; Yokohama YK-CTX, designed for them. Its innovative technology provides a quiet, comfortable ride, accurate handling, great grip, and reliable mileage.
YK-CTX can handle all weather conditions as an all-season tire. One good news is there is increased stability in winter weather. This is because of the superior snow traction characteristics of the YK-CTX. Coupled with 2D/3D sipping the tire offers hard tread blocks and biting edges on the central ribs. In this Yokohama YK-CTX review, we'll dive into the impressive features and performance of this all-season tire.
Recommended
Yokohama YK-CTX
The all-season tire Yokohama YK-CTX provides a quiet and comfortable ride with accurate handling. It has great grip so you can drive with your mind at ease both on snow covered roads or dry surfaces.
REREV may receive a commission for purchases made through links on our site. Learn more.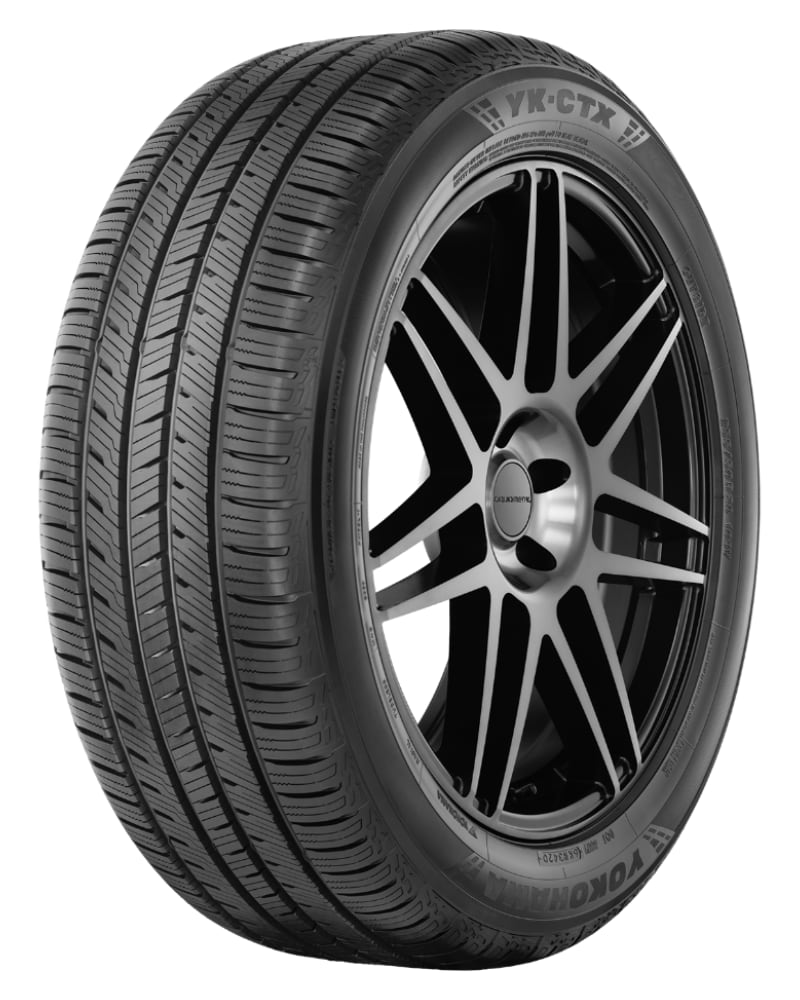 Why you can trust REREV's tire reviews: Our automotive expert researchers analyze tire specs, customer feedbacks and reviews from credible sources. This thorough analysis provides accurate information about tire performance, helping you make the best choice. Find out more about how we evaluate tires.
Key technologies
Yokohama built the YK-CTX tire with a wide range of properties to give users an optimal experience. Here we will look into these key technologies and what they offer.
2D3D Sipping: One good news is there is increased stability in winter weather. The YK-CTX offers superior snow traction characteristics with 2D/3D sipping. Thereby providing edges and stiffer tread blocks on the intermediate center ribs for increased stability
Micro Silica Compound: The Yokohama YK-CTX is designed for long-lasting wear without sacrificing all-season traction. This micro silica compound is made of a unique polymer mixture that stays flexible irrespective of terrain or weather.
4 Wide Circumferential Grooves: The Yokohama YK-CTX has 4 wide circumferential grooves which help clear water out from under the tread area to resist hydroplaning and improve wet braking. This special feature allows water to pass through the inside shoulder while turning for a more confident grip
Five Patch Block Variation: With this feature, cycle hum can be eliminated, and resonant peaks decrease due to the variation in peak blocks when the tire rolls at high speed. Another of Yokohama's promises to drivers for this great tire is the quiet, comfortable ride it affords them.
Wide Flat Contour: With the wide flat contour feature, stress can be distributed among the contact area via the wide flat contour. This helps to balance responsiveness and ride comfort.
Safety features
Due to its ability to handle any terrain, the Yokohama YK–CTX is considered one of the stand-out all-season tires on the market. The tire performs well on wet and snow surfaces. This results from the circumferential groove and 2D/3D siping designs.
Due to its strong road-gripping feature, you will not have to worry while using this tire, especially in severe weather.
The micro-silica compound is a unique polymer mixture material that stays flexible in any terrain irrespective of the weather conditions. This special feature of the Yokohama YK-CTX tire assures a long tread life.
Speed ratings
We all have our definitions of speed. But who doesn't love a fast car? Your car's top speed is not the only factor for speed as your tire also has a big role to play.
This means that if a tire's speed rating is not considered, the tire might cease to function optimally. So it is important to know your tire's speed rating before using it.
The Yokohama YK-CTX has V, and H speed ratings. The H-rated tires can cruise comfortably at a speed of 130 mph, while the V-rated tires can function optimally at speeds up to 149 mph.
On the tire speed rating chart, the H and V -rated tires are among the tires with the highest speeds. Hence, Yokohama YK-CTX is great for drivers who enjoy fast rides.
Treadwear and durability
The best tread on your tires makes it easy to maintain traction on wet roads. Treads also channel excess water on the road (this channeling process is done from under the tires), so you can have that all-important tire-to-surface contact.
Treadwear
Yokohama built the YK-CTX with a carefully optimized contact patch. This is designed exclusively for crossover vehicles. With this essential feature, the weight of your car is assured of adequate and proper support. Additionally, it has a micro-silica enhanced tread compound that resists uneven treadwear, supporting longevity (this boosts your confidence in your tires).
Durability
Yokohama has built a reputation for making durable tires. The Yokohama YK-CTX has a 60,000-mile warranty backed by a 30 days trial period. This tire is made with quality materials and has strong internal structures, and excels on different surfaces.
An advantage to this tire is how well they perform through its life circle. However, you should at least inspect your vehicle once every month, and this is essential to monitor "normal" wear and tear. If you frequently drive on uneven roads, long distances, or in a cold climate, you should consider your car tires more regularly than usual.
Maintenance indicators
Maintenance indicators are signs and markings indicating to the driver when the tires fail or need replacement. These indicators are commonly seen on the tire's sidewall. Yokohama, like most tires, uses the traditional Tread Wear Indicator (TWI) on the Yokohama YK-CTX. As a driver, you'll need to replace your tires when you realize the tread depth wears past the initial 2/32 inches. Once the tread depth gets past this initial stage, it will lose its grip efficiency on wet roads. You can save yourself from such inconveniences as a driver by frequently looking out for these indicators.
Traction performance
We look at how the Yokohama YK-CTX performs on different surfaces.
Off-road traction performance
The Yokohama YK-CTX performs so well when used for light off-roading, even though off-roading is not its strongest forte. Damage will occur to the tires within a short period of usage if used for extreme off-roading.
Snow traction performance
The Yokohama YK-CTX is suitable to ride on snow and remains flexible even when the temperature drops. It performs admirably well due to the superior snow traction (2D and 3D sipes built to bite into light snow while staying flexible when temperatures drop).
Wet traction performance
Yokohama YK-CTX tire is built with an asymmetric tread design and micro-silica compound channels specifically designed for wet surfaces.
Dry traction performance
To have improved dry handling, the Yokohama YK-CTX possesses large shoulder blocks. The shoulder block works in sync with its asymmetric tread pattern to provide a solid grip in dry road conditions.
Noise and comfort
The Yokohama YK-CTX possesses a five-pitch block variation design that eliminates road noise in its entirety. This five-pitch block variation tread design allows for smooth and quiet highway driving due to the noise and cycle hum elimination. Thus, it provides a quiet, comfortable ride.
Competitors and alternative
If you are a driver looking for a tire that can give you comfort, durability, and all-around traction all in one, then Yokohama YT-CTX, is a sure bet. Nevertheless, there are other options in the market. One of them is the Falken Wildpeak A/T trails, which offer similar benefits as the YK-CTX. There is also the Michelin Defender, but it comes with a higher price tag.
Price range
Because of its high quality, when compared to other tires, the Yokohama YK-CTX has a slightly higher price range than most of its rivals. The tire is available in different sizes such as 17,18, 19, and 20 inches, with the price ranging from approximately $155 – $216. Each size has a specific price; fortunately, discounts are made available on several marketing sites/channels.
Warranty
The Yokohama YK-CTX offers up to a 60,000-mile limited treadwear warranty. The standard limited warranty covers replacement for light truck, passenger car, and temporary spare tires.
Standard limited warranty
Provision for the replacement of tires under specified conditions is made possible via the limited warranty/adjustment policy. Yokohama warranty coverage excludes unserviceable or worn-out tires because of neglect or mistreatment. Tires that are used in normal highway service, displaying warrantable conditions, are what this policy covers.
Limited mileage warranty
Only Yokohama steel-belted radial tires that were purchased in the continental United States from authorized Yokohama dealers, as replacement tires are warranted for tread wear. It has a duration limit of five years (60 months).
This warranty does not include Yokohama snow tires and passenger tires mounted on vans, pickup trucks, or any other utility vehicle used in commercial applications. Except as provided by specific warranties. This warranty does not cover original passenger tires.
Our take
We highly recommend the Yokohama YK-CTX for a quality experience. You will have no setbacks when considering all of its perks, upgrades, warranty, and even pricing range. Other drivers' reviews are as trusting as this, indicating a solid unanimous vote.
After reading this evaluation, you should be able to confidently purchase a Yokohama YK-CTX (any size of your choice) and maintain it. Your vehicle deserves the nicest wheels available!