Toyo Extensa A/S II review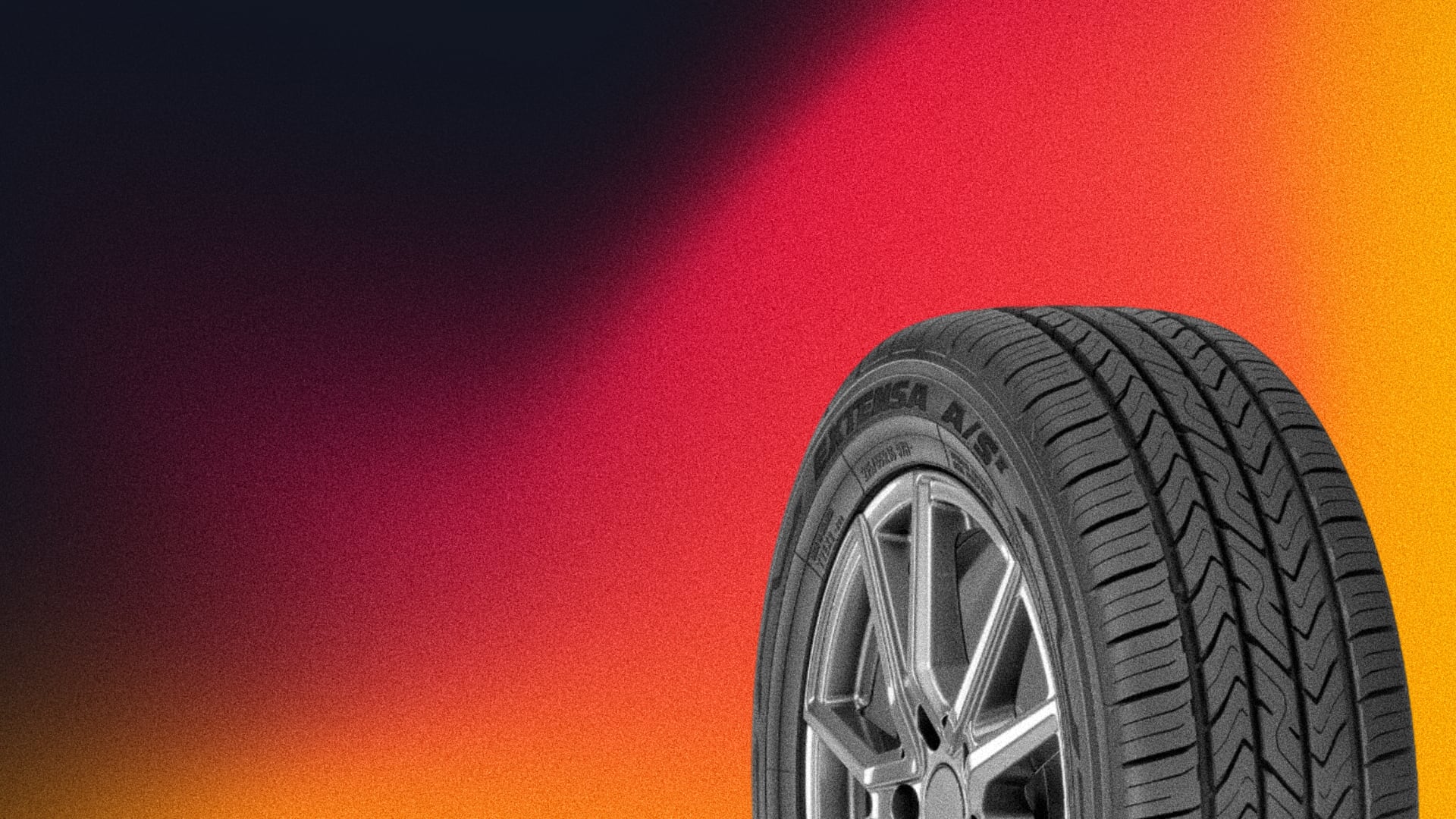 Toyo Tire keeps raising the bar with great new tires in the lineup, and Extensa A/S II is no exception. It's a versatile grand touring tire aimed for passenger cars, crossovers, vans, and even some smaller SUVs. The all-season patch makes it suitable for excellent traction in the wet and even light snow, so you won't have to change it during the year.
Our team had to investigate to find out whether this tire can cope with some of the industry's finest. So, this Toyo Extensa A/S II review should lead the way if you wonder whether it's a worthy choice to try on your daily driver.
Recommended
Toyo Extensa A/S II
Toyo Extensa A/S II is a great pick for a daily driver with an impressive noise isolation for the category and estimated treadlife that's on par with more expensive premium tires.
REREV may receive a commission for purchases made through links on our site. Learn more.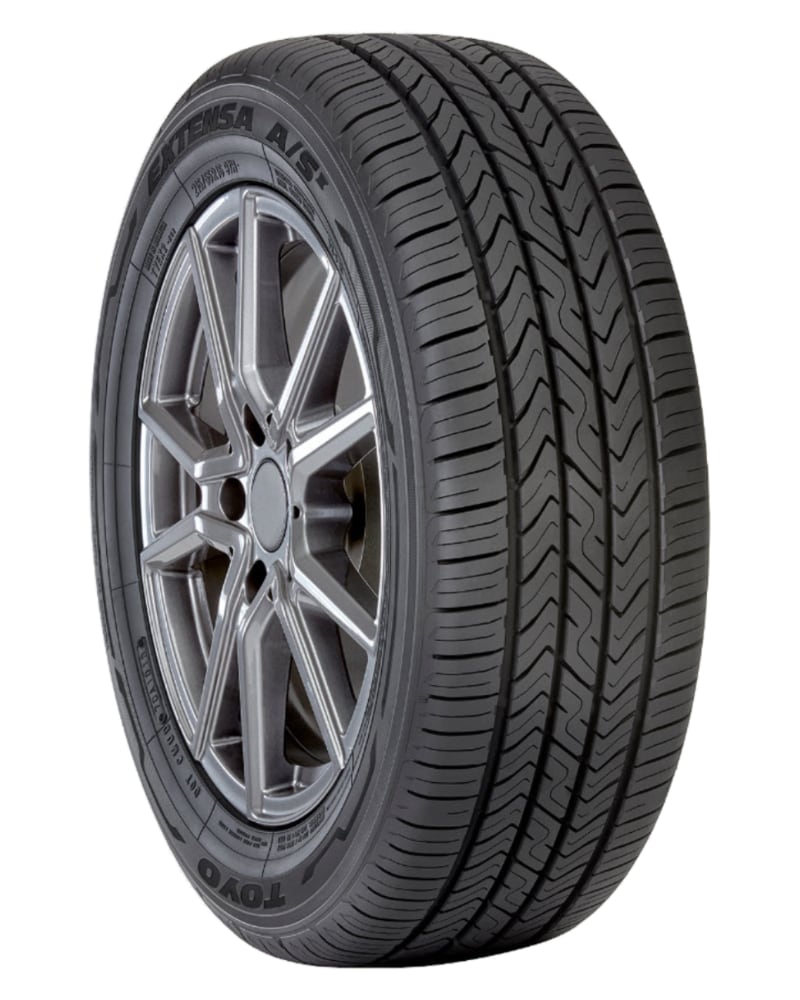 Why you can trust REREV's tire reviews: Our automotive expert researchers analyze tire specs, customer feedbacks and reviews from credible sources. This thorough analysis provides accurate information about tire performance, helping you make the best choice. Find out more about how we evaluate tires.
Key technologies
Toyo Extensa A/S II comes with some interesting technological advancements in the tread and casing. The most notable changes include the "Silent Wall" technology, sturdy inner construction, and high-silica tread compound.
Silent Wall technology: This innovation could set this tire from the rest of the grand touring group since it gives you a more refined and silent ride. Block tapers add up to noise reduction and optimize the airflow for lower pipe resonance, making the tire as quiet on the road as it possibly gets.
Unique inner casing design: Toyo Extensa A/S II also boasts a powerful inner construction for impeccable driving stability. However, Toyo engineers didn't want to make a compromise between this and the driving comfort. So, they developed a tread compound to make the ride feel less stiff and made the casing resistant to high-speed deformations and distortion under heavy load. This makes the tire wear off evenly, resulting in a more comfortable ride.
High-silica tread design: The addition of high-silica content in the tread compound makes Extensa A/S II grip the road better in wet conditions and reduces rolling resistance. This leads to even wear and improved fuel economy.
Safety features
Toyo Tire also made the Extensa A/S II safe for driving in any weather conditions. With four circumferential grooves, there's no way for water to stick around until the next rolling cycle and therefore cause hydroplaning upon which your vehicle loses ground grip.
There's no sudden sliding that could cause collisions on slippery roads with Toyo Extensa A/S II mounted on your wheels. To top it off, Toyo engineers also added proprietary "Multi-Wave" siping that spread all over the tread blocks and give you that additional grip over slippery roads and even light snow.
Speed ratings
The speed rating of the Toyo Extensa A/S II tire can be read from the sidewall. For instance, with a 16″ tire, you might find the 205/55R16 91H mark on the sidewall, and that final letter represents the speed rating. It means that tires were tested for safety and traction features at the maximum speed they can take.
The "H" speed rating means you can drive with these tires mounted up to a speed of 130 mph. You can also find "T"-rated and "V"-rated tires. It means you can drive safely up to 118 mph and 149 mph, respectively.
Treadwear and durability
These tires should last at least 60,000 miles for "S" and "T"-rated trims, and about 50,000 miles in an "H"-rated trim. The sturdy inner construction with two steel belts and a two-ply polyester casing makes them stable over road bumps and spreads the wear evenly throughout the contact patch.
So, Extensa A/S II tires are quite durable, and they can withstand harsh road conditions without the tread being damaged.
Maintenance indicators
Although the tires have a sturdy casing and are quite durable, it's still worth checking the tread now and then. To make sure you've got enough leftover tread life for a safe ride, you should inspect the treadwear indicators (TWIs).
These are set by Toyo to help you determine the moment when the tire isn't useful for driving anymore, and the indicator gets visible as the tread reaches its final 2/32″ of depth. It's important not to keep driving any further once the tread depth gets this low, as it's not safe and the tread loses its traction features as the tire gets flat.
Wet traction performance
The wet traction performance of these tires is at an admirable level, with high stability thanks to the sturdy casing and a great grip due to the deep grooves between the tread blocks and across the tire's circumference.
So, the risk of hydroplaning is extremely low, even when driving at a higher speed. On the other hand, the silica-enriched tire compound makes it pliable on wet roads and colder temperatures. There's no need to question the safety of driving with these tires mounted on a rainy day, as your ride will feel as stable as ever.
Dry traction performance
Before we get into the dry performance, there's one thing that needs to be said – Toyo Extensa A/S II isn't a high-performance tire. That being said, it handles dry roads impressively, with a powerful grip when turning and great cornering precision.
It just doesn't handle high speed as well as you might expect. The grip is still there, but the tire isn't as responsive as at lower speed. After all, it's a grand touring tire meant for highway cruising primarily, and that's where the tire excels. The long center patch provides a decent rubber footprint on the ground, so the tire brings much stability and refinement to the ride.
Snow traction performance
Although it's not a snow tire or an all-weather tire, Toyo Extensa A/S II handles light snow extremely well. Due to the "Multi-Wave" siping, there are more than enough biting edges to burst through the light snow and grip the road with high stability.
The addition of silica compound also makes the tire tread stay flexible in extremely cold winter temperatures. So, you won't have to be afraid of tackling highways and public roads with a few inches of snow. Just don't take your vehicle with Extensa A/S II tires mounted into deep snow, as that's where it might struggle.
Off-road traction performance
The off-road performance of the Extensa A/S II tire isn't great, and it isn't supposed to be either. It's a grand touring tire meant for luxury sedans, coupes, and crossovers, and while it does fit some SUVs, it's not worth the pain.
You should simply choose an all-terrain or mud-terrain tire in this case, and save yourself the trouble of damaging the tire tread or getting stuck. Extensa A/S II is meant for refined highway driving, and not going over inaccessible rocky terrains.
Noise and comfort
In terms of noise and comfort, the Toyo Extensa A/S II tire does exceptionally well. It's all thanks to the unique casing design and the "Silent Wall" technology which leads to great noise isolation. Toyo engineers worked hard to make this tire one of the most comfortable ones in the grand touring category, and they succeeded in doing so.
Road vibrations are tackled extremely well, up to the speed limit designated by the tire's speed rating. So, if you are looking for utmost driving comfort instead of high-speed performance, this is the right tire for your needs.
Competitors and alternatives
The main competitors to Toyo Extensa A/S II tires are models that offer the same level of driving comfort and year-round traction. Among those models, these are some of the prominent rivals:
Price range
The price of Toyo Extensa A/S II tires is rather convenient for this category. You'll see the price ranging from $103 in the lowest 15″ trim. However, larger tire sizes also lead to a price increase, so you can find a single 20″ tire for around $210.
It's still not a bad price for a premium grand touring tire, and you can use discount coupons and rebates to get them as a true steal.
Warranty
The warranty package on these tires includes a limited treadwear warranty on 75,000 miles for lower trims and speed ratings, or a 65,000-mile warranty for a "V"-rated tire. The warranty also includes a 500-mile or a 45-day trial period during which you can test the tires yourself.
Finally, there's also the workmanship and materials warranty with a free replacement during the first 25% of tire wear over the 5 years of use, making it one of the best warranty packages in the class.
Our take
Hopefully, this Toyo Extensas A/S II review helps you decide on the overall value of these tires. They make a great option for those that put safety first, as well as the refined driving sensation. While the "V"-rated trim also takes considerable speed, these are not the best high-performance tires.
You'll get them if you wish to have a long-lasting tire with impressive warranty coverage to carelessly cruise the highways and city roads.
Where are Toyo Extensa A/S II tires made?
Toyo Extensa A/S II tires are made in Toyo's US-based factory in Georgia.
How good are Toyo Extensa A/S II tires?
Toyo Extensa A/S II tires are at the top of the class in terms of driving refinement and comfort, as well as safety features.
How long do Toyo Extensa A/S II tires last?
These tires should last about 75,000 miles in u0022Tu0022-rated and u0022Hu0022-rated trims, or around 65,000 miles in a u0022Vu0022-rated trim.
What is the speed rating for Toyo Extensa A/S II?
The speed rating for the Toyo Extensa A/S II tire is u0022Tu0022-marked, u0022Hu0022-marked, and u0022Vu0022-marked.
Where to buy Toyo Extensa A/S II tires?
You can buy Toyo Extensa A/S II tires in Toyo's dealerships in the US or online tire shops.
What is the difference between Toyo Extensa A/S II and Toyo Proxes?
Toyo Extensa A/S II is a grand touring tire with an accent on a luxurious and refined driving feel, while the Proxes tire is more of a high-performance-oriented tire.
Which is better – Toyo Extensa A/S II vs Michelin Defender?
Michelin Defender is a better tire in terms of performance and traction, but it also costs considerably more than Toyo Extensa A/S II.
Which is better – Toyo Extensa A/S II vs Hankook Kinergy ST?
Toyo Extensa A/S II is a better tire than Hankook Kingergy ST in terms of refined driving feel and comfort while their performance results are quite similar.
Which is better – Toyo Extensa A/S II vs Kumho Solus TA 11?
Toyo Extensa A/S II beats Kumho Solus TA 11 in terms of wet traction and hydroplaning resistance, while the Solus makes a better option in terms of dry traction performance.