Hankook Kinergy ST review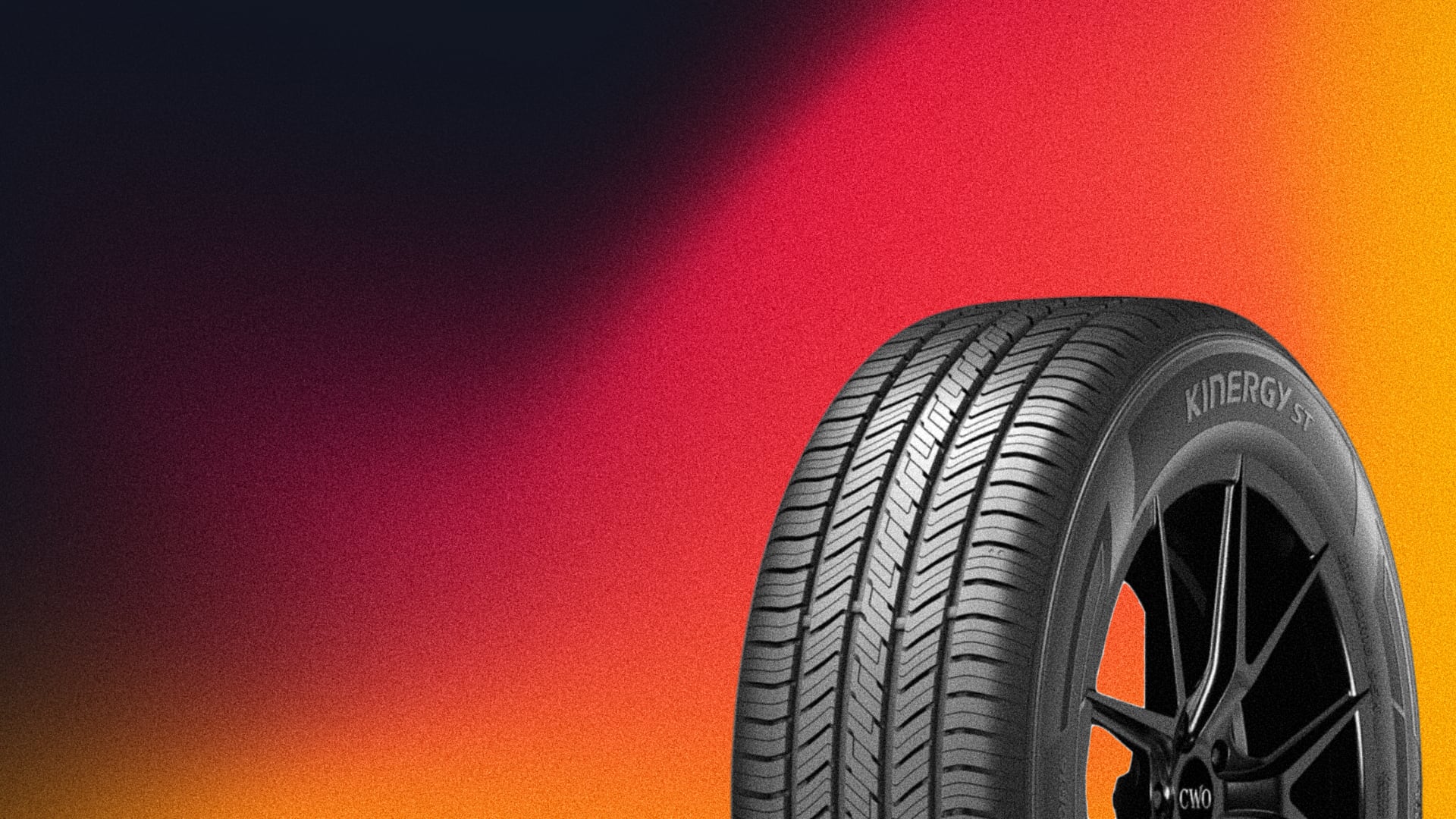 Tire manufacturers like Hankook are often unreasonably overlooked on the market, but now and then, there's a tire from these developers that will make you wonder. The Kinergy ST is surely such a tire, with a price range that will make your jaw drop for a touring category.
So, we just had to make a Hankook Kinergy ST review to make a verdict on whether the price is their only great quality. Luckily, we weren't wrong to check these out, and you won't be wrong to grab these after going through our in-depth evaluation of the tires in different categories!
Recommended
Hankook Kinergy ST
The Kinergy ST is one of the safest touring tires in terms of wet traction with a perfect grip regardless of the weather conditions, and a sturdy construction that will make it serve as an everyday tire for years.
REREV may receive a commission for purchases made through links on our site. Learn more.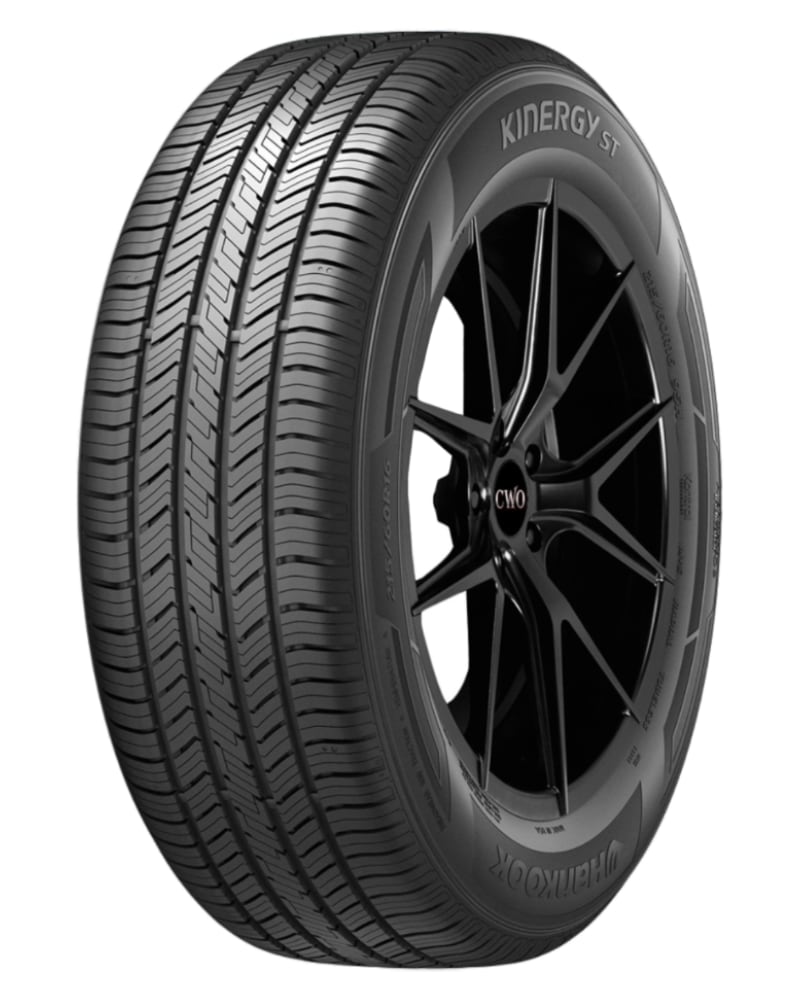 Why you can trust REREV's tire reviews: Our automotive expert researchers analyze tire specs, customer feedbacks and reviews from credible sources. This thorough analysis provides accurate information about tire performance, helping you make the best choice. Find out more about how we evaluate tires.
Key features and technologies
Some of the features that might make you go for these include a long-lasting tread life and an affordable price. However, many other innovations Hankook made in the design of these tires, so let's take a look:
Silica-based compound for a smooth ride
Uniform tread block design
Wide circumferential grooves for water removal
Low rolling resistance pattern
The innovative approach with a high-silica compound means the tire material easily cools in the summer, without becoming too stiff in the winter, for better all-season traction. On the other hand, the uniform tread block design gives you the feel of having one large tread block on the ground.
It helps give you better dry weather traction, as well as extend the tread life of the tire since the tread blocks wear off evenly. Hankook also thought of your driving safety and wet performance by making the tires with four wide circumferential grooves that eliminate any residue of water while driving on slippery roads.
The whole design of the tire is simply made to entice easy rolling, and the fact that it's optimized for low rolling resistance means it's a great choice for a daily touring tire.
Safety features
One of the most dangerous situations in driving is hydroplaning. It's when your car loses traction due to wet road, and Hankook knows this. The manufacturer made all the efforts to give you a safe driving sensation by including the wide grooves and zig-zag sipes on the center rib.
These sipes are especially important as the center rib is made like a continuous block of treads, so the zig-zag sipes also act as small water outlet channels. They direct the water into the wide circumferential grooves, and this is how the water exits the tire while it's rolling.
Speed ratings
For touring all-season tires, speed limits make an important milestone, as you'll expect at least decent performance as an end-user. Luckily, Hankook also considered your needs performance-wise and included two different speed rating marks.
Depending on the tire trim, you'll be able to get Hankook Kinergy ST tires with a "T" speed mark, and an "H" speed rating. In essence, the tire's speed rating lets you know about the maximum speed it can handle with maintaining its key features and properties such as precise handling and noise isolation.
So, Kinergy ST tires with a "T" speed rating can get you rolling on speeds up to 118mph, while the "H" speed mark means you can speed it up a bit, up to 130mph.
Treadwear and durability
You'll be surprised by how much you can pass with these tires mounted since they are among the longest-lasting touring tires. They should last at least 70,000 miles, which should be enough for at least 5 years of everyday use.
How do we know this? You can check it yourself since the Federal Highway Administration researched that an average driver in the US passes about 14,000 miles per year. So, you'll be equipped for tackling all-season road conditions in the long run with these!
Maintenance indicators
Browsing car tires, you've probably run upon the "TWI" mark somewhere along the road. If you haven't it's short for treadwear indicator and serves as a great solution when you need to check how much tread you've got left on the tire.
So, you'll find small markings between the tread blocks on Hankook Kinergy ST, and these wear indicators will tell you how much tread you've got left on your tire. Hankook relied on the industry-standard marks for the final 2/32 inches of tread, so these will tell you when you need to replace the tires as they get worn off.
Hankook Kinergy ST traction performance
As we've covered some of the most important features about the safety and tread life of these tires, now's the time to deal with the traction. You shouldn't settle for just about any tire from the all-season touring category, so we are excited to see how these cope with different kinds of traction:
Wet traction performance
Unlike some low-budget companies that don't do much research when designing the tires, you can see how Hankook Kinergy ST tires were carefully designed with everything in mind. That particularly reflects wet traction, since you can see how the treads are designed with four large grooves that dispense the water.
But, that's not all that Kinergy ST tires have to offer in terms of wet traction – there are also small sipes spreading on each tread block to help lead the water away and into the channels. Shoulders aren't completely open, but there are side voids that help evacuate the water to the sides of the tire, so you won't face any wet traction difficulties in the corners.
Dry traction performance
Although wet performance seems impressive enough, these tires handle dry roads the best. They are made for better dry grip due to the low rolling resistance material that gives you even pressure distribution over the tread blocks in dry conditions.
The voids between tread blocks also help cool down the compound, since air bursts through the voids on the hot summer days. So, the dry road grip and cornering are impressive, along with a short braking distance and precise handling.
The bottom line is – Hankook Kinergy ST tires perform equally well on dry and wet roads.
Snow traction performance
Since these tires performed so well on dry and wet roads, we were a bit skeptical about their snow performance. Indeed, it's not as good as the previous two categories, but they still do offer considerable traction in the light snow.
However, they can't handle heavy snow well, and you might struggle to get a grip and prevent sliding even when parking your car. So, if you live in an area that gets heavy snow every year, it might be better to get a set of winter tires instead of these.
Off-road traction performance
Sadly, you can't have high expectations out of these tires when it comes to off-road driving. It can't be helped – they aren't made for challenging terrains. So, if you plan on making just a small detour from the main road to park the car in sand or gravel, it should be fine.
However, these won't make a good fit for any more demanding terrains. The sizes also add up to that, since these mostly fit passenger cars and sedans, along with a few crossovers. Overall, it's not the best idea to get off the track with these tires mounted on.
Noises and comfort
Another aspect where we had high hopes for these tires is noise reduction and overall driving comfort. It can't be helped – touring tires should give you that refined and luxurious driving sensation behind the wheel.
It's therefore a good thing that Hankook Kinergy ST tires give you just what you are looking for in terms of comfort. There are two large steel belts below the tread surface that provide the utmost stability, along with the uniform center rib which makes the main pressure point of the tire.
So, everything goes through the center and these are so well balanced that you won't hear a thing in the cabin. Also, there's a variable pitch that helps remove the road vibration noise, so you won't get a headache while driving at higher speeds.
Competitors and alternatives
There aren't many alternatives to these tires when you look at them realistically. Their price range places them at the top of the pyramid since you get an impressive touring tire capable of all-season traction at a much lower price than the closest competitors.
Still, these are some of the alternatives to Hankook Kinergy ST tires:
Kumho Solus TA11
Yokohama Avid Touring S
Hankook Kinergy ST Tire price range
The affordable price range is surely one of the best traits of these all-season tires. Hankook Kinergy ST varies in price based on the size of the tire, as you can find a single 14″ tire for around $80.
On the other hand, you can find a single 18″ tire for around $160. Overall, it's a rather convenient price range, having in mind that these are, after all, touring all-season tires with the highest level of driving comfort.
Warranty details
In terms of the warranty, Hankook Kinergy ST tires come with one of the best deals in the industry. First off, there's the treadwear warranty on 70,000 miles, along with the 30-day free trial period.
If you don't happen to be satisfied with the quality of these tires, you can replace them even after 30 days, and get another set of tires from Hankook instead. Also, there's the workmanship & materials warranty during the first year of use with free replacement of the first 2/32 inches of tread.
Our take
In the end, it all comes down to what you get for your buck, and these tires will surely give you the best performance for the price in the touring category. They have more than decent wet traction, and precise dry road handling, and offer considerable comfort for the price.
If you want to get a refined driving experience and save up some cash along the way, we recommend you take a look at Hankook Kinergy ST tires.