When buying a new set of tires, you'll surely recognize Michelin as one of the leading tire brands even if you are not a passionate automotive enthusiast. The French tire manufacturer has been around for 133 years, and there's no chance you haven't seen its Michelinman mascot at least once before.
Still, there's one question that rises above the well-known reputation of the brand – are Michelin tires worthy? Follow our Michelin tires review closely to figure out whether you should put them on your shortlist as the brand for your next tire set!
History and overview of Michelin tires
In the world of car tires, Michelin's name is simply all over the place. They even made tires for most of the "Le Mans" sports car racing entries, other than just for passenger cars and SUVs. You probably aren't aware that Michelin also holds several other tire brands under its roof.
From BFGoodrich, that's a well-known brand in the US, to Uniroyal tires and even Kleber tires – Michelin owns all of these co-brands. It's the second-largest worldwide tire brand that's constantly competing with the industry leader, Bridgestone.
Michelin started back in 1889, making it the second-oldest tire brand in the world, as just Pirelli was founded before the french giant. However, their reputation and long presence in the field aren't the only reasons why Michelin tires are among the best on the market. The brand invests considerably in tire development with new and innovative technologies, as well as in eco-friendly materials and durability.
Key takeaways
If you don't have enough time to dedicate to reading this in-depth review, our team has prepared some key takeaways that make Michelin what it stands for in the automotive industry today:
Perfect All-Season Blend – If you are interested in getting the best all-season tires out there, Michelin never disappoints in this category. Not only are they able to pair the impeccable wet traction with decent dry performance and even snow grip, but they also give you improved tread life when compared to competitor brands.
Innovative Tread Compounds – Michelin is well-known for using innovative tread materials with high silica compounds. Thanks to this technology, you get improved all-season traction, even wear, and better fuel economy. What's more, even the tire casing materials are on an unprecedented level. The "Infinicoil" technology uses a continuous steel wire that supports the circumference. On the other hand, the "Powercoil" steel cable in the casing gives you complete tear resistance.
Longer Treadwear Warranty – Let's face it – having a long treadwear warranty is a must if you wish to get the most miles out of your tires. Michelin has one of the best deals in the field, with impressive policy that gives you as much as 80,000 miles backed up by a warranty! Even the ultra-high performance tires come with a 45,000 miles warranty in some trims, and that's just the mileage warranty section!
Eco-Friendly Tires – Michelin delivers value for everyone, and regardless of the tire performance, most of their products are made without endangering the environment. You can count on lower CO2 emissions with their tires mounted since the low rolling resistance design improves the fuel efficiency and tread life.
Where are Michelin tires made?
Michelin tires are made in 117 production plants all over the world and the best thing is – you can purchase US-made Michelin tires due to domestic-based plants. The brand owns production plants located in South Carolina and Alabama among other US-based facilities, and the complete tire development process is conducted at these sites.
So, you shouldn't be surprised if the tire's sidewall indicates that the tire was made completely in the US, for those of you that wish to focus on domestically-made tires.
Who makes Michelin tires?
Michelin tires are made exclusively by the brand itself in its numerous production plants all over the world.
You can rest assured knowing that your Michelin tires are made by the brand itself and approved after a series of tests that the company always conducts. Since all the Michelin tires are made in-house, you can count on better quality than its sub-brands and rivals.
Are Michelin tires good?
Michelin tires are more than just good – they make the top of the line in terms of both regular passenger car tires and high-performance tires. If you are on a tight budget for a tire set, Michelin might seem like an expensive option. However, these can pay off in the long run considering the tread life length and the top-notch build quality.
However, when you look at it from a different perspective, there's no guarantee that you won't spend more on low-budget tires in a long run, having in mind the long tread life and quality of Michelin tires. They excel in nearly every test category – from all-around traction performance, to tread life, warranty packages, and driving comfort.
Best Michelin tires by car type
Defender T+H
Passenger All-Season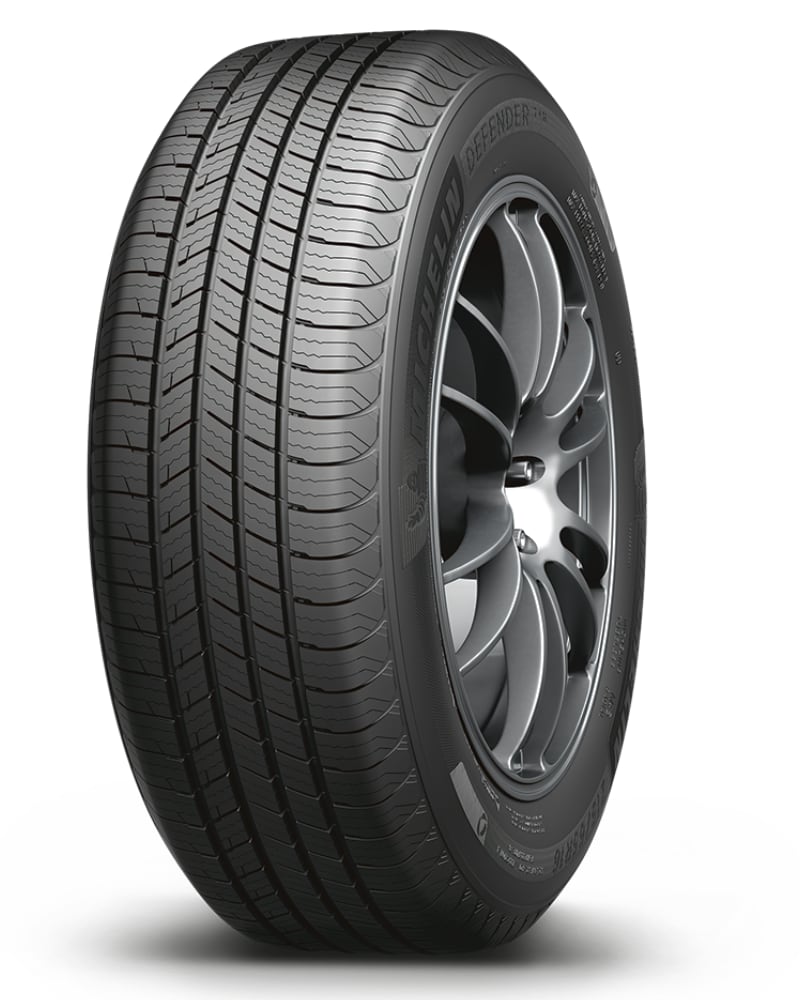 Treadwear
Traction
Temperature
Pilot Sport All-Season 4
High-Performance All-Season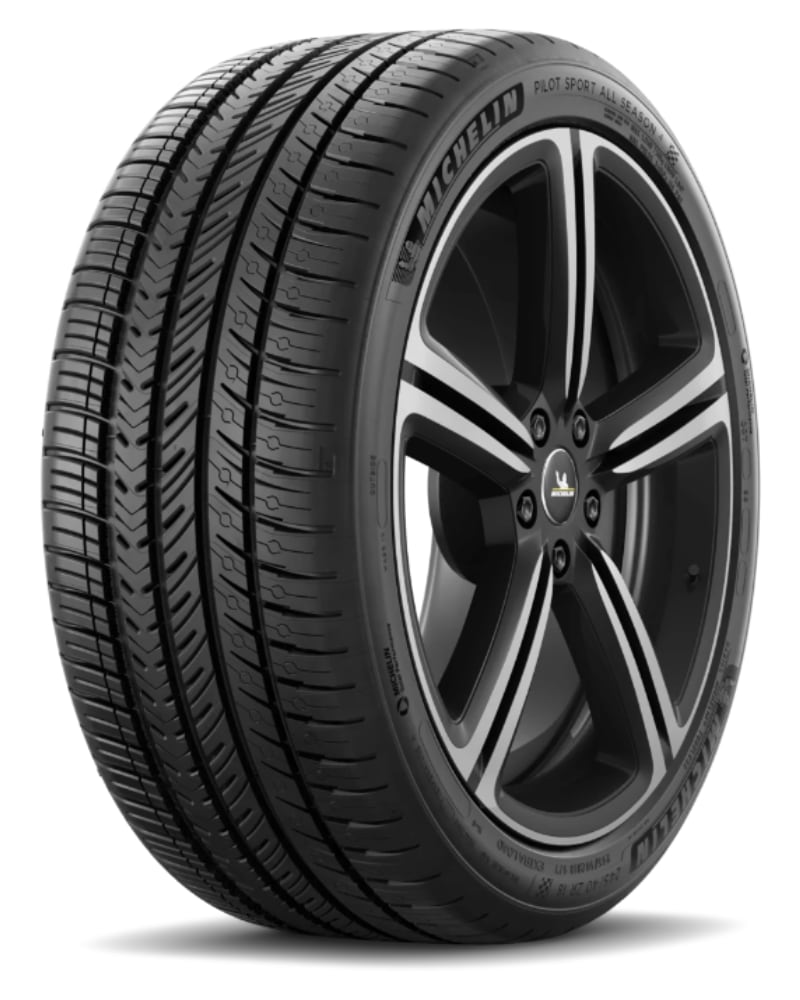 Treadwear
Traction
Temperature
Premier A/S
Performance Touring All-Season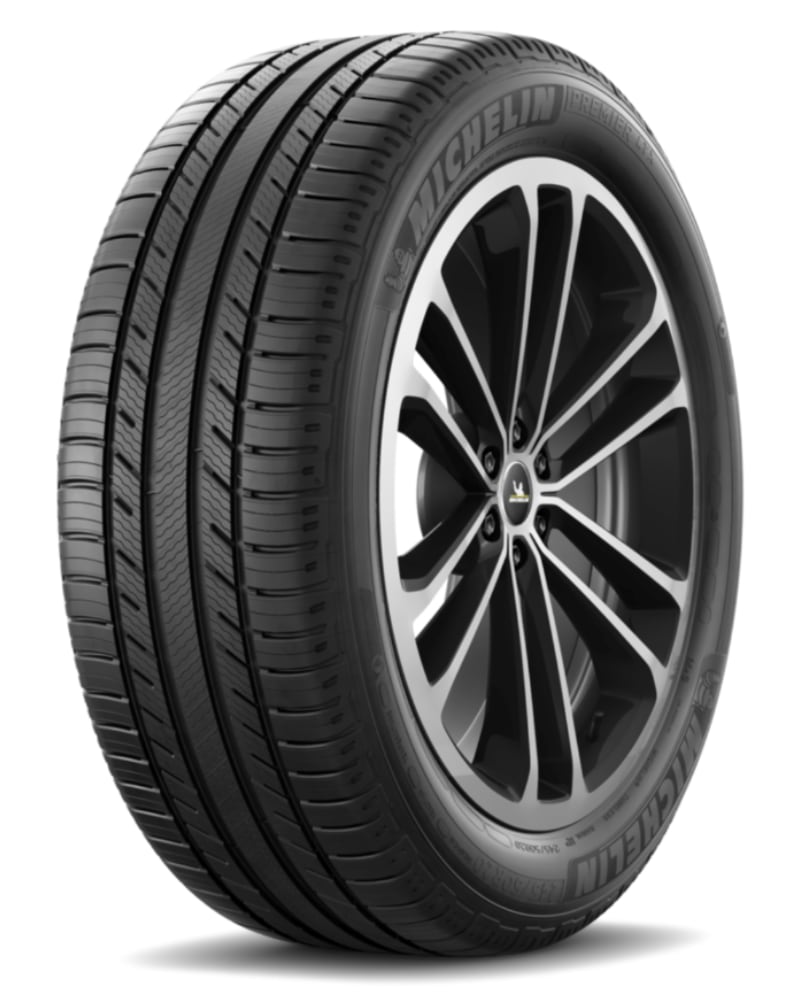 Treadwear
Traction
Temperature
Defender LTX M/S
Truck/SUV All-Season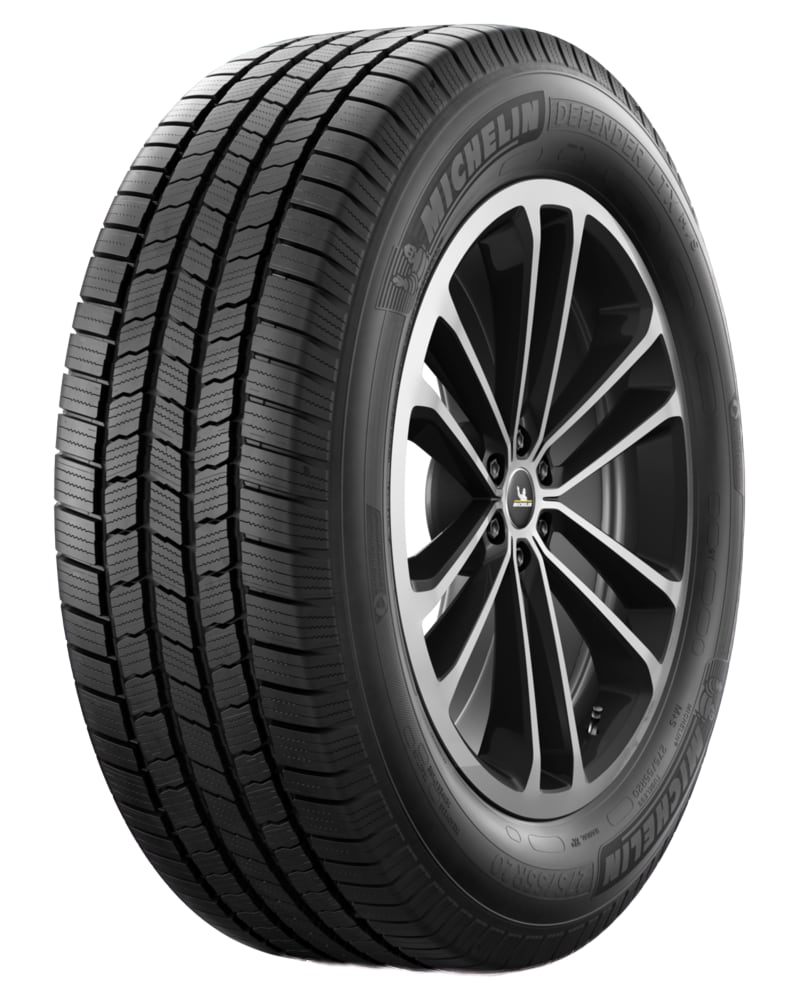 Treadwear
Traction
Temperature
Latitude Cross
Off-Road Tires
Treadwear
Traction
Temperature
X-Ice Snow
Dedicated Winter Tires
Treadwear
Traction
Temperature
Treadwear
Traction
Temperature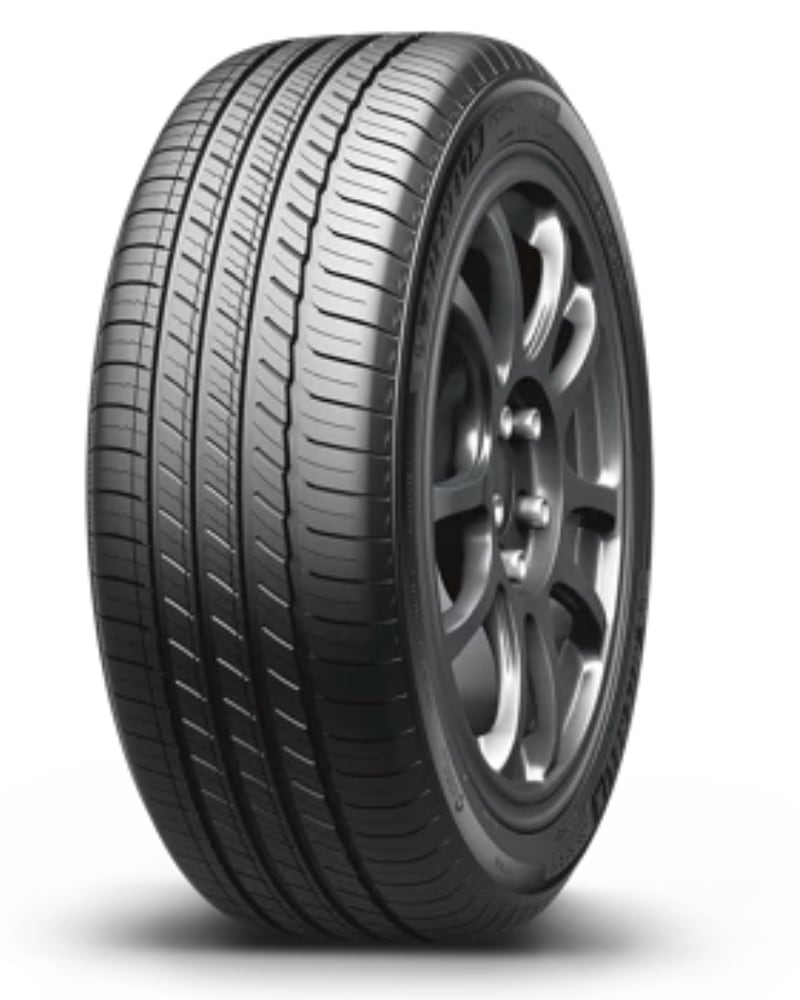 Treadwear
Traction
Temperature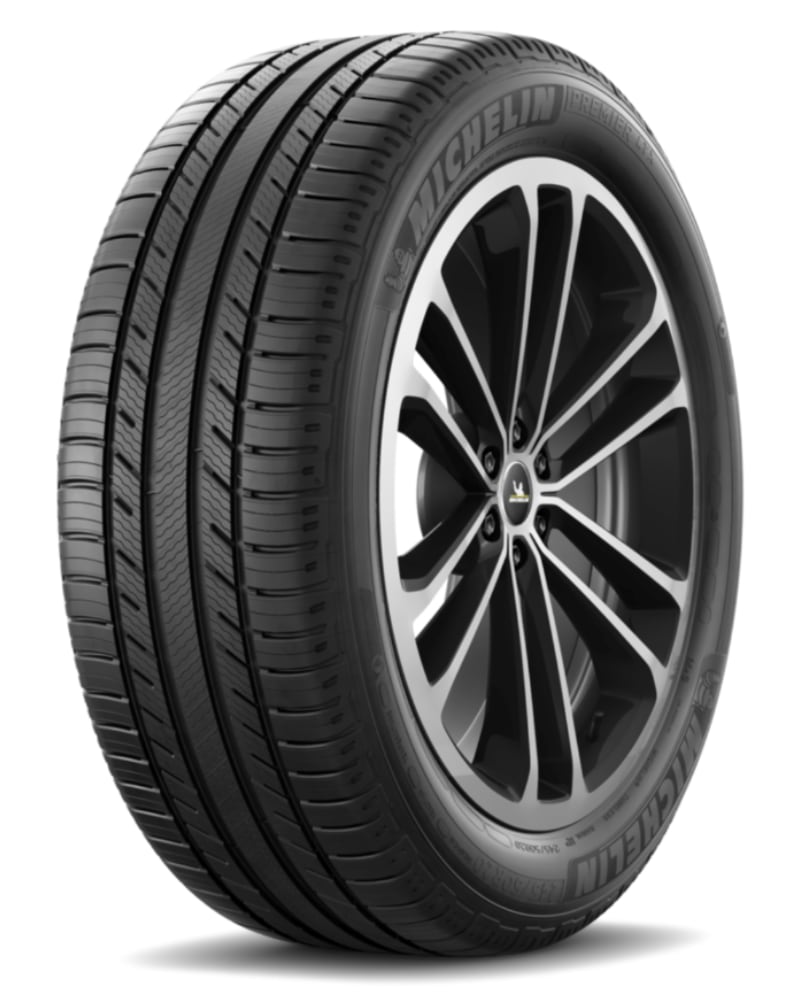 Treadwear
Traction
Temperature
Treadwear
Traction
Temperature
Cost of Michelin tires
One thing you won't be able to escape from when it comes to Michelin tires is the higher price tag. You should be prepared to spend from around $100, to $530 for a single Michelin tire, depending on the traction performance, speed rating, and load capacity.
Overall, standard 16″ or 17″ Michelin tires cost around $200 for one tire, so you'll be looking at the price of around $800 for the whole set. Larger size trims and SUV tires that go up to 22″ in size cost significantly more, but it's the price you'll have to pay for quality tread materials used, as well as the superb warranty package that comes with each Michelin set!
Why choose Michelin tires?
The Michelin tire might seem pretty much like a regular tire to an untrained eye, but we'll give you all the reasons that make these tires better than the competition, and worthy of their price range. Here are some of the main features that should motivate you to pick Michelin tires instead of poor-quality cheap tires:
Innovative Tread Design: Innovations that Michelin uses in the production of its tires make every tire perfect for its dedicated use. The latest innovative technology developed by Michelin engineers includes "REGENION" technology. It includes 3D siping that spreads to the final inch of the tire's treads. Because of it, you can rely on nearly equal traction with a worn-off tire to one of the new tires. There's also the added longevity provided by the liquid state blended compound which results in even wear for enhanced tread life.
Reinforced Bead: Michelin tires include a reinforced structural nylon layer that protects the bead and gives you an extra layer of stability from the inside. That's why Michelin tires rarely tear even if you run into sharp bumps or holes on the road that would easily puncture a low-quality tire.
Retread Technology: Michelin also offers retread technologies that give you up to 80% of the tread life of a new tire, making it worth your while to use the casing and reduce the impact on the environment. So, you'll have the chance to save up a few bucks while doing both yourself and your environment a favor!
Our take
In the end, if you don't mind spending a few bucks more and are still caught in the debate of Michelin vs cheaper tires, go for Michelin. It will be worth your while in the long run, and you can even end up saving some cash by going for these exceptional tires.
With a great warranty package that's got your back in every situation, Michelin tires will deliver great and refined performance with that additional note of luxury in your everyday driving.
How long do Michelin tires last?
Michelin tires last for at least 45,000 miles on average, while the touring all-season tires should get you rolling up to 85,000 miles. High-performance and off-road tires reduce the average tread life of Michelin tires for a bit, but you should still be able to get around 30,000 miles or 45,000 miles out of these, respectively.
What tire sizes does Michelin offer?
Michelin produces tires in all sorts of size trims, starting from 15″ for passenger cars, up to 22″ tires for SUVs and trucks.
What tire brands are comparable to Michelin?
Premium tire brands like Bridgestone, Continental, and Pirelli are the main competitors to Michelin tires. While the price range of these tires might be quite close, Michelin is often considered to give you a better ride with long-lasting tread life when compared to its competition.
Are Michelin tires the best tires?
Michelin tires are often considered the best tires out there, but the main competitor brands like Bridgestone and Pirelli often enter the debate of being the best tire manufacturers as well, so it's up to you as a driver to decide.